Mass COVID-19 vaccination site planned for Forsyth. Fairgrounds will likely be used.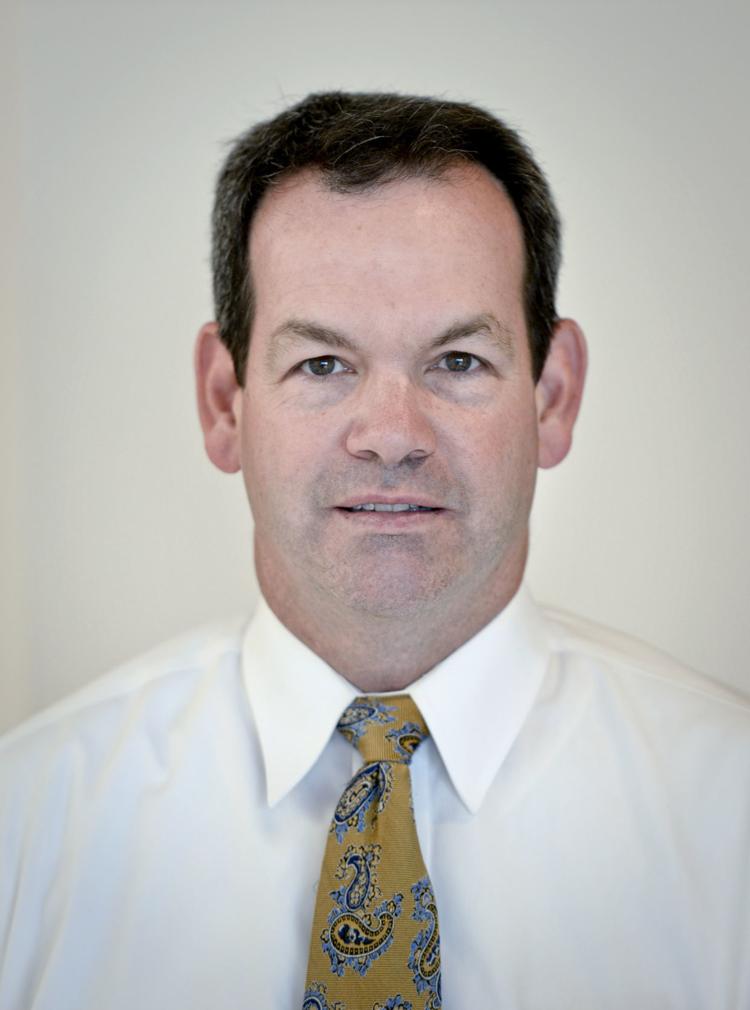 Forsyth County has been listed as one of nine communities in North Carolina with a planned mass vaccination site for COVID-19, state Health Secretary Dr. Mandy Cohen told legislators Tuesday.
The Winston-Salem Fairgrounds is the likely choice of site, Forsyth Manager Dudley Watts said.
"We are working on a fairgrounds site and are trying to finalize it" with the county Board of Commissioners, Watts said.
Cohen said the mass sites are part of the state Department of Health and Human Services' attempts to ramp up vaccine distribution. The goal is for the nine sites to administer an estimated 45,500 vaccinations on a weekly basis.
Neither Cohen nor DHHS officials could be reached after her presentation for details about the Forsyth site.
Meanwhile, the Guilford County Division of Public Health and Cone Health said Tuesday they will begin large-scale COVID-19 vaccinations at the Greensboro Coliseum Special Events Center on Jan. 19.
The vaccinations are appointment-only and for those 75 and older in the first subgroup of the state's Phase 1B vaccination plan. The groups project starting with a 750 vaccination per day rate.
North Carolinians are not limited by their county of residence in getting the vaccine.
Grilling
The frustratingly slow rollout of COVID-19 vaccine statewide and at the county level spurred a grilling of Cohen during Tuesday's joint legislative healthcare oversight committee hearing.
Although there was not an overtly political tone to the inquiries, several Republican legislators expressed exasperation with the rollout, including committee co-chairs Sen. Joyce Krawiec and Rep. Donny Lambeth, both from Forsyth.
There were bipartisan questions about distribution bottlenecks, whether state or county health officials should be in charge of distribution at the local level, whether to change the priorities of who gets the vaccine, and how to insure all doses are disbursed as quickly as possible.
Legislators cited media reports showing North Carolina lagging behind in vaccinations.
A New York Times report, last updated Friday, has North Carolina ranked 41st with just 2% of its population having at least one Pfizer or Moderna vaccine dose, or 211,512 out of 10.5 million residents.
A Bloomberg News report ranked North Carolina 42nd in terms of percentage of doses (27.8%) used, although the state was 12th in total doses administered.
DHHS reported during Tuesday's meeting that the total was up to 257,165 doses. The breakdown is 219,173 through community sites and 37,922 at long-term care facilities through CVS Health and Walgreens.
DHHS said it has allocated 417,500 doses to hospitals and county health departments with all 100 counties having received doses. Another 165,900 doses have gone to CVS Health and Walgreens.
Plan questioned 
DHHS submitted in October its first version of its distribution plan to the federal Centers for Disease Control and Prevention.
Cohen said in October that DHHS' goal for the plan "is to immunize everyone who is eligible for and wants a COVID-19 vaccine."
Both Cohen and Cooper acknowledged with the submission that phases of distribution would be necessary because of an expected limited initial vaccine supply from the federal government.
"The (Cooper) administration had 10 months to draft and refine a plan to distribute a vaccine that everybody in the world knew was in development," Krawiec said.
"But, they didn't even effectively plan for something as simple as what to do when too many people call asking to schedule their vaccination."
Cohen addressed comments about the state's distribution plan by saying, "it was hard to plan to scale when you didn't know what your allocation was going to be (from) the federal government."
The current combined weekly allotment of the Pfizer and Moderna allotments is 120,000, Cohen said.
"As we more know what is coming" on a weekly basis, "we can plan better as we go forward," Cohen said.
On Tuesday, Cohen said that "everyone will have a spot to take their shot."
Cohen then cautioned that "it will be many, many months until everyone is going to get access to the vaccine."
Distribution
Some states emphasized first vaccinating its elderly population regardless of health status.
N.C. DHHS chose to insure vaccination allotments in all 100 counties.
That strategy leaned on county health departments, along with providing additional doses to the state's largest healthcare systems and hospitals to help cover large population bases.
Cohen acknowledged that while some county health departments have made remarkable progress with vaccination appointments and allocations, others have struggled enough that DHHS may opt to transfer some of their doses to more efficient pathways.
Sen. Jim Burgin, R-Harnett, said his biggest concern is that the county-centric distribution system "is ripe for confusion."
He expressed dissatisfaction with counties that opted for a first-come, first-served format that has left individuals ages 75 and older waiting in lines for hours, if not overnight, in a cold car.
"I don't think it's safe for them to be exposed like this," Burgin said. "I'd love to hear a great solution to this."
Cohen said DHHS' recommendation to counties is to rely on appointments.
"We want to empower every single county to have access points for vaccination, but we also know we need to centralize through some high-throughput sites," Cohen said.
Sen. Bill Rabon, R-Brunswick, encouraged DHHS to set up a better job with allowing individuals to pre-register and to encourage county health departments to do weekend vaccinations, including taking doses to houses of worship, to reach minority communities.
"We have got to eliminate these bottlenecks, if that means counties offering vaccinations 12 to 16 hours a day," Rabon said. "Let's be flexible. Let's make changes every day."
Krawiec concluded the Cohen presentation by challenging DHHS to acknowledge that "the status quo is completely unacceptable, and the failure of the county-centric model was known before planning even began."
"We have been in a crisis, but we don't seem to be handling the vaccine rollout as if we're in a crisis, with all hands on deck and everybody who can administering those vaccines."
Federal changes
Trump administration health officials announced Tuesday a series of major changes, perhaps foremost lowering the priority age range for those getting a vaccination from 75 and older to 65 and older.
Another shift would include emphasize vaccinations earlier for individuals under age 50 with compromised health systems.
One caution cited by Alex Azar, secretary of U.S. DHHS, could have a direct impact on North Carolina.
The Associated Press reported Azar said that U.S. DHHS will base each state's allocation of vaccines partly on how successful states have been in administering those already provided.
"If you are not using vaccines that you have the right to, then we should be rebalancing to states that are using that vaccine," Azar said.
Cohen said DHHS will review the new DHHS recommendations and "come back very quickly."