Local
featured top story
Chain reaction crash caused by county employee causes legal hassles as victims wrestle with government immunity
Alex Nelson and Dawn Ivey, sitting behind the wheel of their cars in traffic on Reynolda Road, both spotted a large white truck in their rearview mirrors.
Nelson, who was directly behind Ivey as she waited to turn onto Montford Road, saw it first. "I remember thinking, 'He's not stopping,'" Nelson said.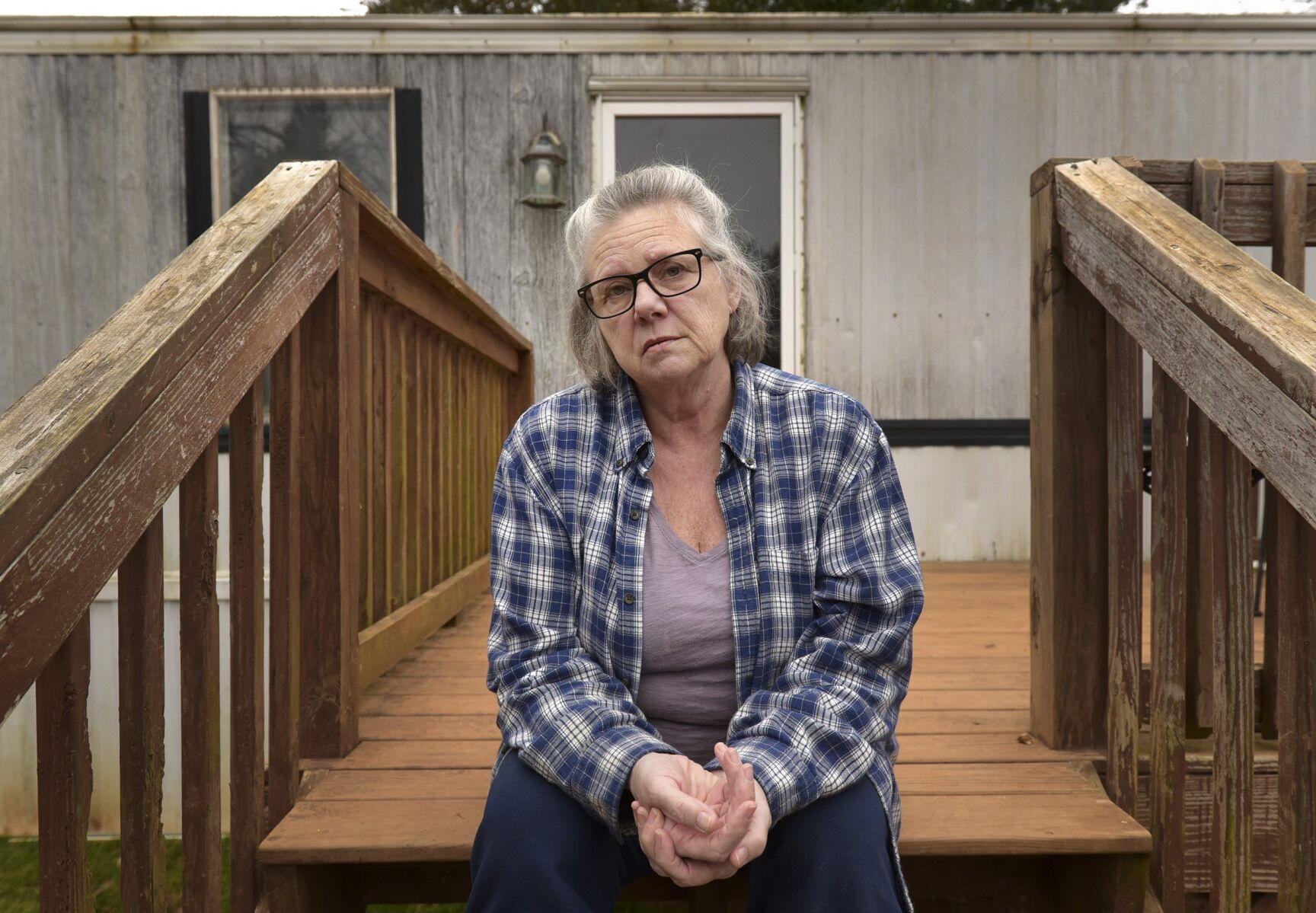 A 2017 Ford box truck, registered to Forsyth County, was barreling down on him on the two-lane road with a posted 55-mph speed limit.
Before he knew it, the truck had smashed into his 2013 Nissan and propelled it into the back of Ivey's Jeep, pushing it into the path of oncoming traffic.
"In my rearview mirror it looked like the white truck had climbed on top of the car behind me," Ivey said. Two grandchildren, a boy and a girl, sat in the Jeep along with Ivey's daughter and another woman.
"The last thing I remember (before impact) is seeing this big truck headed straight for the passenger side of the car where my daughter and grandson were. I thought 'Who's going to be alive when this is over?' It was the most horrifying thing ever in my life."
In a matter of seconds, at least seven people were injured to some extent and three vehicles — four if the white county box truck is included — were destroyed.
"We're so lucky to be alive," Ivey said. "That's the only thing that keeps me from completely losing it sometimes."
But the challenges have mounted from there.
That's due to "sovereign immunity" — a legal concept shielding local governments from liability — which is making it difficult for Ivey and Nelson to recoup some of their losses because the driver who caused the crash was an animal-services officer employed by Forsyth County.
Mounting costs
Nelson and Ivey were hesitant to discuss their experience as both had varying levels of trust that the county government would do right by them.
"I knew a little about sovereign immunity," Nelson said. "But I'm not that guy to run out and file a lawsuit."
By comparison, Ivey never dreamed the county might not have to replace her 2012 Jeep Compass or cover her family's pile of medical bills.
"I'd never heard of (sovereign immunity)," she said. "It's like I told the lawyer, they might legally be able to do that but they don't have to … they choose to do it."
The concept of sovereign immunity comes from English Common Law and the idea that the King could do no wrong.
In the United States, it means roughly that the government can neither commit a legal wrong nor be sued.
In plain English, it means that citizens who suffer as the result of accidents or negligence on the part of governmental employees are out of luck.
Still, the Forsyth County Board of Commissioners in 2010 approved a limited settlement policy that allows claimants to recover some out-of-pocket expenses.
"In the case of automobile accidents, because of governmental immunity, the County is treated as an uninsured party, and claimants can recover under their uninsured motorist coverage," wrote County Attorney Gordon Watkins III in an email.
Some of North Carolina's larger counties have similar settlement policies, Watkins said, but most of North Carolina's 100 counties do not have them.
Ivey, Nelson and a third victim named William Dixon whose late model Ford pickup was also damaged might recover something.
But it won't be easy.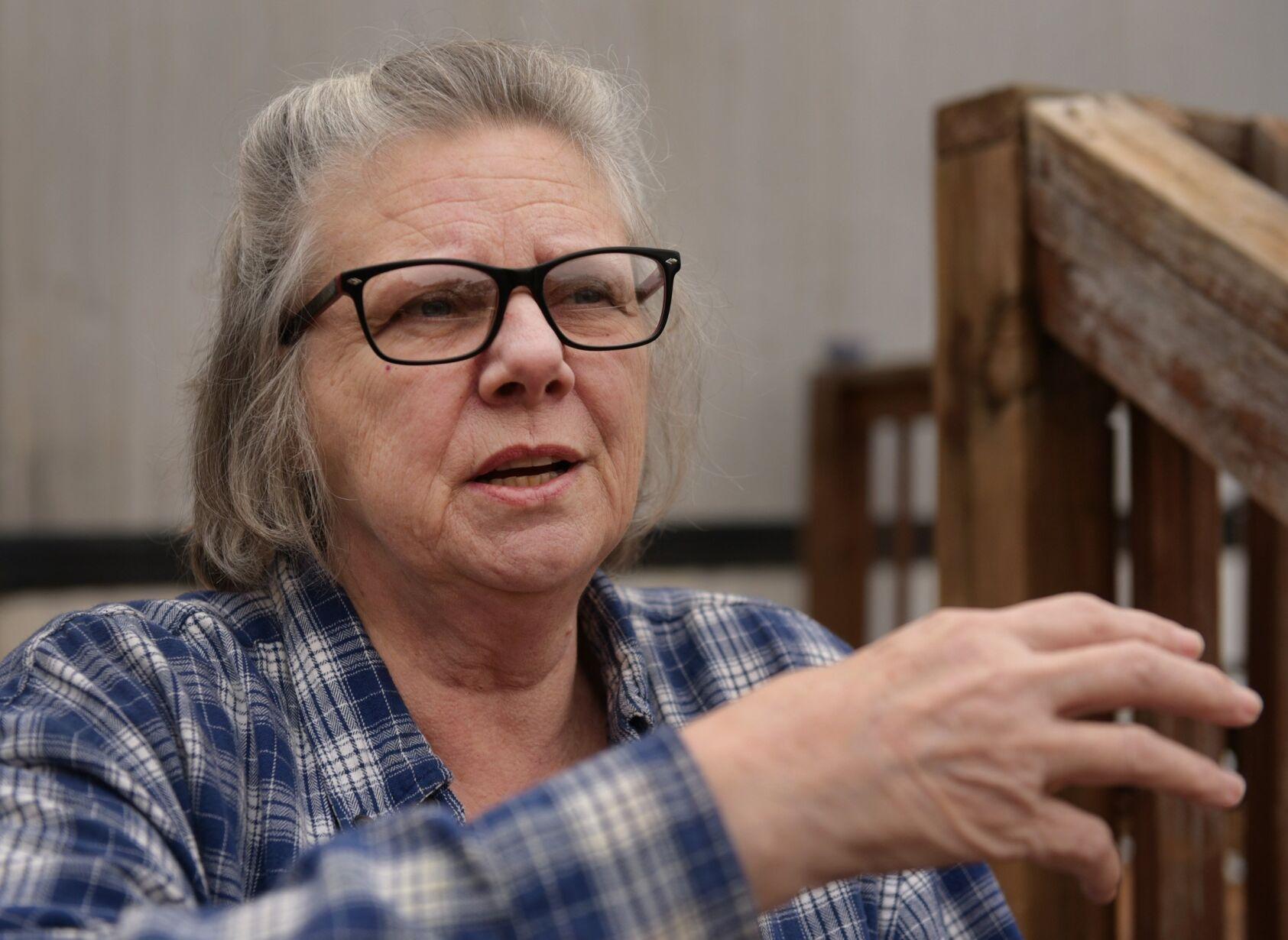 The process will likely involve civil lawyers who will take a healthy bite — attorneys can't work for free — take months and not come close to covering the losses.
Unlike in a civil lawsuit, there won't be any findings of negligence and no chance to persuade a jury to award damages for any pain, suffering or lost wages.
And in Ivey's case, the policy probably won't make up the difference in the $3,000 her own basic collision insurance paid to replace her well-cared for 2012 Jeep Compass with a 2005 Honda sedan that still needs work.
"It'll all run to thousands of dollars," Ivey said. "I have no idea what I'm going to do."
Nelson, a retired career soldier, said he was reluctant to talk to a lawyer but decided he had to given the circumstances.
"Cops have a job to do and a lot of times they have to make split second life and death decisions," he said. "I'm not second guessing those. Sometimes they need sovereign immunity with those split second judgments.
"But this was an animal control vehicle and an officer in uniform. It wasn't an emergency call. He was speeding and not paying attention and because of that, my daughter almost lost her life."
'Don't die'
The afternoon of Oct. 13, a Thursday, Reynolda Road — N.C. 67 — was busy. School had just let out and plenty of motorists were on the road.
Ivey was trying to turn left to get to the tidy mobile home on family land where she's lived for years.
The people in her Jeep were making small talk while she waited for her chance to turn. "I've learned out here that sometimes people will try and pass you so you turn your signal on and slow down long before you get to the neighborhood," she said.
Then in an instant her life changed.
Animal services officer John Mikels plowed into Nelson and set off a chain reaction crash.
In the car behind hers, Nelson's daughter suffered a fractured vertebrae — a terrible injury which could have been much worse had she been riding in the backseat instead of the front. Moments after impact, Nelson recalled hearing something haunting.
"My daughter was screaming 'Daddy don't die!' … it's making an old man tear up just talking about it," he said.
In the immediate confusion, Ivey noticed something else when she regained consciousness: Mikels' uniform.
"I thought 'How did deputies get here so quick?'" she said.
A trooper with the N.C. Highway Patrol provided the answer in the emergency room. The report filed by Trooper W.A. Ferreira-Martin confirms some details.
"Vehicle 1 (Mikels) failed to reduce speed and struck Vehicle 2 (Nelson)," wrote in a no-nonsense narrative. "As as result Vehicle 2 struck Vehicle 3 (Ivey) and Vehicle 3 struck Vehicle 4 (Dixon) head on. All vehicles came to rest in the roadway after impact."
Dixon's speed was estimated by the trooper to be about 50 mph when he hit Ivey's Jeep. Mikels' was estimated to have been driving 65 mph in a 55-mph zone; his speed at impact was estimated to be 50 mph with tire impressions indicating that he'd slid about 54 feet.
Mikels was not cited at the scene, according to the trooper's report, and no record of a ticket for failure to reduce speed has been filed in the Forsyth County Hall of Justice.
Sheriff Bobby Kimbrough, as you'd hope, went immediately to the scene to check on those injured and his animal-services officer.
"He made a mistake... That much was clear," said Kimbrough.
According to the county human resources department, Mikels had not been dismissed, suspended or demoted since the the crash.
The physical toll was considerable. Ivey said she suffered a broken ankle, a bruised chest and burns on her abdomen and her granddaughter a broken leg. Her grandson, her daughter and the other woman were badly bruised and shaken up.
Nelson said he hurt his legs and his daughter fractured a vertebrae.
Total damage to the four vehicles was estimated at $57,000. Medical bills including the trip to the emergency room, follow-up visits and rehab are still piling up.
For Ivey, a 63-year-old on a fixed income raising grandchildren, that has meant additional hardship.
"We struggle but we make it," she said. "We have food stamps so we don't go hungry. We do the best we can. We don't live extravagantly. But if I didn't have this property (no rent or mortgage payments) there's no way."
For the time being, she has hired attorney Chad Bomar of Mocksville and is waiting to see what might be worked out. The same goes for Nelson. Neither was aware that the county had a settlement policy.
Paperwork has to be gathered and sent first to county risk management, then to Watkins to review before a final determination on what, if any, financial settlements might be offered.
"I haven't seen anything on that particular incident," Watkins said. "It's still with risk management. Once it gets to me, it does to (county manager) Dudley Watts."
And with the legal cocoon of sovereign immunity hanging over it all, that may well be a take-it-or leave it proposition.
The slower than hoped for response came as a surprise to Kimbrough. The sheriff said he'd follow up and help any way he could.
"I thought risk management was handling this and checks had been cut," he said. "I believe we need to restore people as best we can, even if it cuts into us some. We want to do what's right."
Kimbrough said he would follow-up with Ivey and Nelson personally and make sure they know how to get in touch with the risk management office.
But the final result is out of his control. Lawyers, who generally advise clients never to apologize or to contact someone on the other side of any potential legal action, will handle details.
To Ivey (and Nelson) a simple phone call would be a good place to start — best legal advice or not.
"This was no fender bender," Nelson said. "It would have been nice to hear from someone from the county to at least say, 'Are you OK?'"