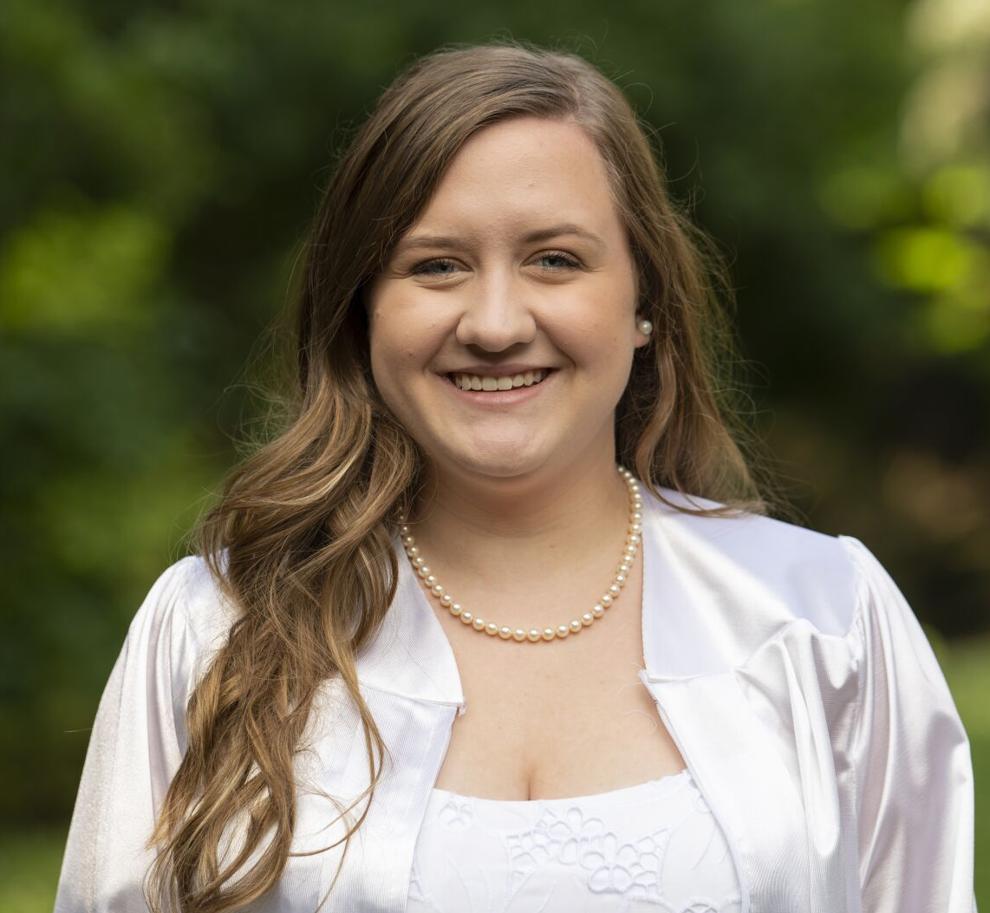 When writing this speech, I knew I had one goal — to give the Class of 2021 advice for the next four years. I then realized that I was in no position to give advice, as I am a part of the Class of 2021.
After coming to this realization, I also came to the conclusion that the best person or place to give us advice is where we are today. Salem.
Salem Academy's mission statement reads: "Educating girls since 1772, Salem Academy fosters compassionate and creative leaders, prepared for college and life, who chart their paths with character, curiosity, and courage."
I believe that being in school through the pandemic may have given us extra doses of compassion and creativity. We have seen what it is like for all of us to experience major life changes in a matter of a few weeks.
Suddenly, this class was scattered all over the world and learning remotely. We had to show compassion to fellow classmates, teachers, and staff members who were all abruptly in different environments.
I think our first few Zoom training sessions showed us we would all need a good bit of patience!
But this was not the first time our class had shown compassion to one another. When we were all nervous little freshmen, our class created a welcoming environment for all. We were able to combine our previous experiences from younger years to begin to mold and shape the young women we are today.
I believe we can all look at each other and acknowledge how much positive change we have each experienced while at Salem.
One of the many positive changes we have seen amongst this group of girls is our ability to be creative leaders, which happens to be the second aspect of the mission statement.
We have seen Hannah Beck, Fellowship Council president, host virtual pet shows during the pandemic to relieve our stress and keep us connected. Maggie Dees, Athletic Council president, provided students with a virtual Athletic Picnic to keep our purple and gold competition going strong.
Each student in our class is a creative leader in her own way. Whether it is the innovation shown by our robotics team or the originality of our many theater productions, the Class of 2021 exudes creativity.
Aside from compassion and creative leadership, Salem's mission statement has three other virtues that the Class of 2021 fully encompasses.
Character as defined by Merriam Webster is "the complex of mental and ethical traits marking and often individualizing a person, group, or nation." While each member of the Class of 2021 has character in her own right, when you combine us, you create a community upheld by its character.
All 27 of us have signed the Honor Code numerous times, which is the backbone of our institution. I cannot recount how many times we have left out personal items with no fear they would not be there when we returned. This level of trust in each other's character is unique to the Academy community, and something we will all miss in college.
Curiosity is something we often outgrow as children, but Zora Neale Hurston said. "Research is formalized curiosity. It is poking and prying with a purpose."
While at Salem, we have done lots of research. Each member of the Class of 2021 presented a Chapel Talk, which was a culmination of months of research on a particular topic. This was a form of nurturing our curiosity in a formal research process.
In each classroom, we are encouraged to ask questions and pursue topics that interest us more. We are encouraged to develop our thought process fully, as long as we cite our sources!
The final virtue listed in the mission statement is courage. Where else better to look for courage than a Disney movie? Cinderella says, "Have courage and be kind…where there is kindness, there is goodness, and when there is goodness, there is magic."
I think we could all agree that the world could use a little more courage, a little more kindness, a little more goodness, and a little more magic.
Aside from the virtues listed in the mission statement, Salem has also taught us many life skills.
Dr. Clary has taught us the importance of always using the margins in books. They are there for a reason!
Mrs. Sorrells teaching us how important it is to destress with cows!
Ms. Spencer teaching us the importance of biophilia and getting some rays!
Ms. Lawrence teaching us not to be Turkeys!
And Ms. Pearson teaching us the importance of some good tunes in the morning to brighten up your day.
Many other life lessons have been taught by the Salem teachers and staff, which we will all cherish greatly.
You now may be wondering why I said I was going to give advice and then listed virtues from the mission statement.
I cannot give better advice than the virtues Salem Academy has instilled in us during our time here. We are in a unique position to succeed as college freshman due to the lessons Salem has taught us.