Sixty carvings made by novice to master carvers from the Triad Woodcarvers club are on display at the Forsyth County Central Library, including turtles, fish, birds, wood spirits, hiking sticks, spoons, caricatures and more.
The woodcarving club is a nonprofit organization based in Winston-Salem. The club has about 100 members, including men, women and youth. The majority of its members are from Forsyth County, but the club has some members from Davie, Guilford, Surry and Stokes counties, even several from South Carolina and one from Florida.
"Our mission as a woodcarving club is to promote the art of woodcarving and to teach and develop carvers," Ray Branch, the chairman of public relations and membership for the Triad Woodcarvers, said.
The carvings will be on display at the Forsyth County Central Library at 660 W. Fifth St. in Winston-Salem through May 31.
The club
The Triad Woodcarvers is one of the fastest growing arts organization in Winston Salem and one of the fastest growing woodcarving clubs in North Carolina and South Carolina.
Branch said the club's membership has grown from 18 to about 100 in the past three years, adding that its membership of women grew from one to 28 during that same period.
Free woodcarving instruction is offered to all new carvers.
This "has turned out to be one of the key aspects of our growing so rapidly," Branch said.
He said a focus on promoting woodcarving, developing a website at www.triadwoodcarvers.com and a Facebook page, as well as publishing notices in the newspaper, demonstrating at festivals and the local fair, displaying at libraries, and speaking to service organizations also played a big part in helping the club grow.
"Anyone that wanted to hear us, we'd demonstrate and talk to them," he said.
Carvings done by members include caricatures, chip carvings and relief carvings in which figures are carved in a flat panel of wood. Carvers also do pyrography, which is woodburning.
And new members are always welcome, Branch said.
"Club meetings include either carving on specific club projects, seminars, instructing new members — and generally just having a lot of fun as we develop our skills in woodcarving," he said.
The club was founded in 2009 by a small group of people interested in developing their skills by learning from each other and promoting the art of woodcarving to the public.
Initially, 18 founding members met at Klingspor's Woodworking Shop on Hanes Mall Boulevard in Pavilions Shopping Center. In 2018, when the club outgrew its space there, it moved its meetings to Miller Park Community Center on Leisure Lane in Winston-Salem. But the club continues to offer carving demonstrations at the Klingspor's store the first Saturday of each month and sponsors a permanent display of carvings at the store for the public.
Club activities
The Triad Woodcarvers has a number of member projects and club programs and has promoted the art of woodcarving by reaching out to the community in various ways over the years.
"We are very committed as a club to give back to the community," Branch said.
In 2017, the club displayed a 7.5-foot Christmas tree decorated with more than 200 hand-caved ornaments at Sawtooth School for Visual Art.
Branch said the club sold the ornaments, raised more than $5,500 and donated more than 50% of its profits to Sawtooth's Youth Scholarship Program.
In 2018, the club sponsored another Christmas tree at Sawtooth and donated to the Youth Scholarship Program. It also displayed and demonstrated woodcarving at two libraries and participated in five major festivals.
Before COVID-19, the club offered carving demonstrations for 10 days at the annual Dixie Classic Fair, which has since been renamed Carolina Classic Fair.
Branch said that "financially supporting the Sawtooth School's Youth Scholarship Program really put the club on the Triad radar as an arts organization and one that gives back to the community."
In 2019, the club started a partnership with the Ronald McDonald House to carve and donate to their residents 100 "Angels of Hope," small hand-held angel carvings that symbolize hope. That same year, the club started a partnership with STEM of the Triad, a home school organization, to provide basic woodcarving instructional sessions for high school students. A second school for teaching woodcarving to high school, home schooled students will open in the fall.
Katie Knickrehm, founder and director of STEM of the Triad, said members of the Triad Woodcarvers "are extremely passionate about carving, and they are equally as passionate about passing on their skills to the next generation. They are awesome."
She said students enjoy the carving classes and all classes have been full, adding that Will Crawford, director of the Triad Woodcarvers STEM program, loves carving and teaching the students.
The club has teamed up with ReadWS to co-sponsor an art show, including 2-D art and woodcarving, in November 2021. ReadWS is a nonprofit in Winston-Salem aimed at providing reading, writing and spelling skills to elementary-aged children.
The club plans to participate in the Carolina Classic Fair, Bethabara Apple Festival and Horne Creek Historical Farm Festival as soon as they reopen.
Members say they enjoy being a part of the Triad Woodcarvers.
Tony Leonardi of Rockford has been a member of the club since 2013.
"I do only hiking sticks," Leonardi said. "A lot of them are commission work."
He said he donates the money he makes off his carvings to charity.
Carol Adair of Clemmons is the coordinator for the Ronald McDonald House/Triad Woodcarvers partnership to provide "Angels of Hope" carvings for residents.
A member of the Triad Woodcarvers a year and a half, Adair started woodcarving when she retired in late 2018.
"It's been a lot of fun," she said. "It's been a real lifesaver during the COVID isolation time — something to do and enjoy."
She suggested that people give the club a try.
"You'll never know how much you'll like it," Adair said. "This is going to be a hobby for life for me."
Photos: Triad woodcarvers show off their works
Triad Woodcarvers
Triad Woodcarvers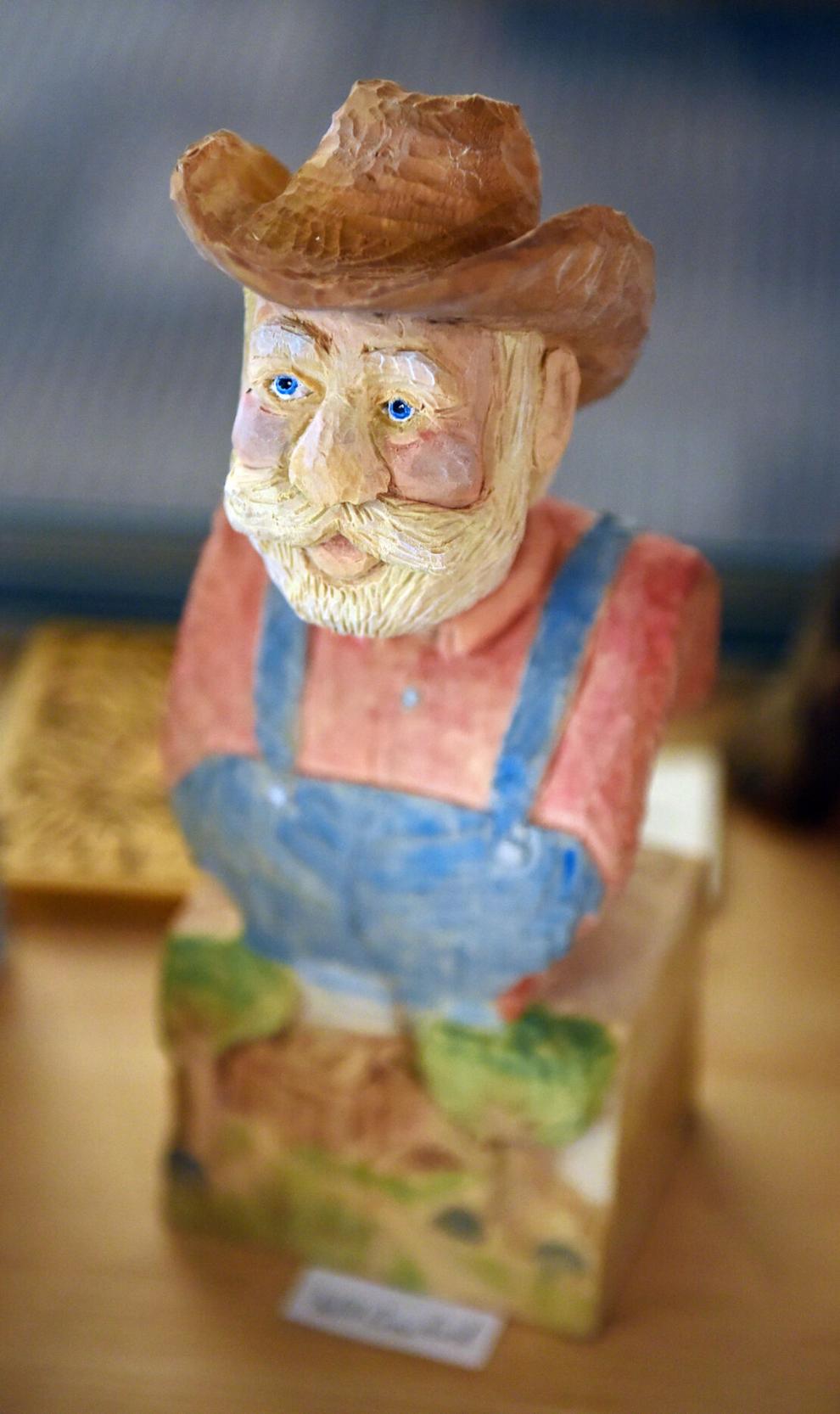 Triad Woodcarvers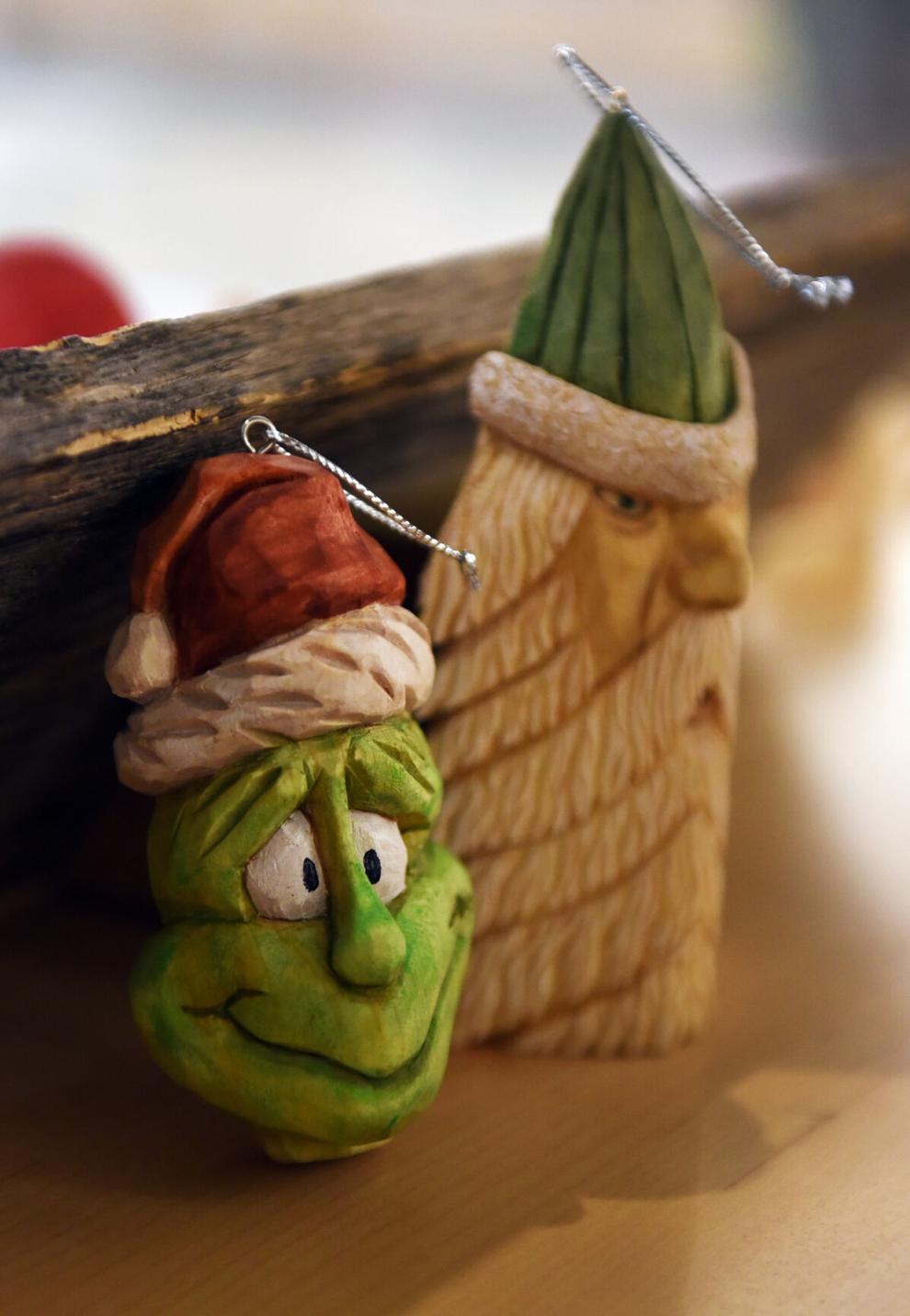 Triad Woodcarvers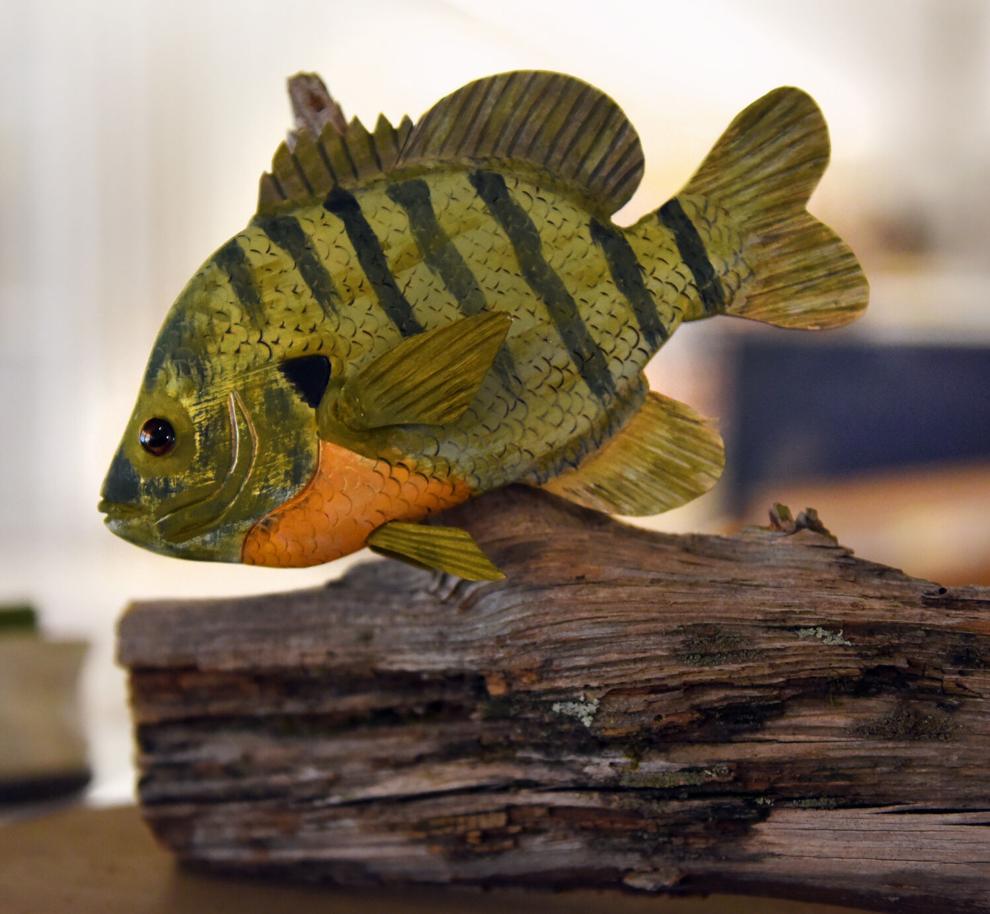 Triad Woodcarvers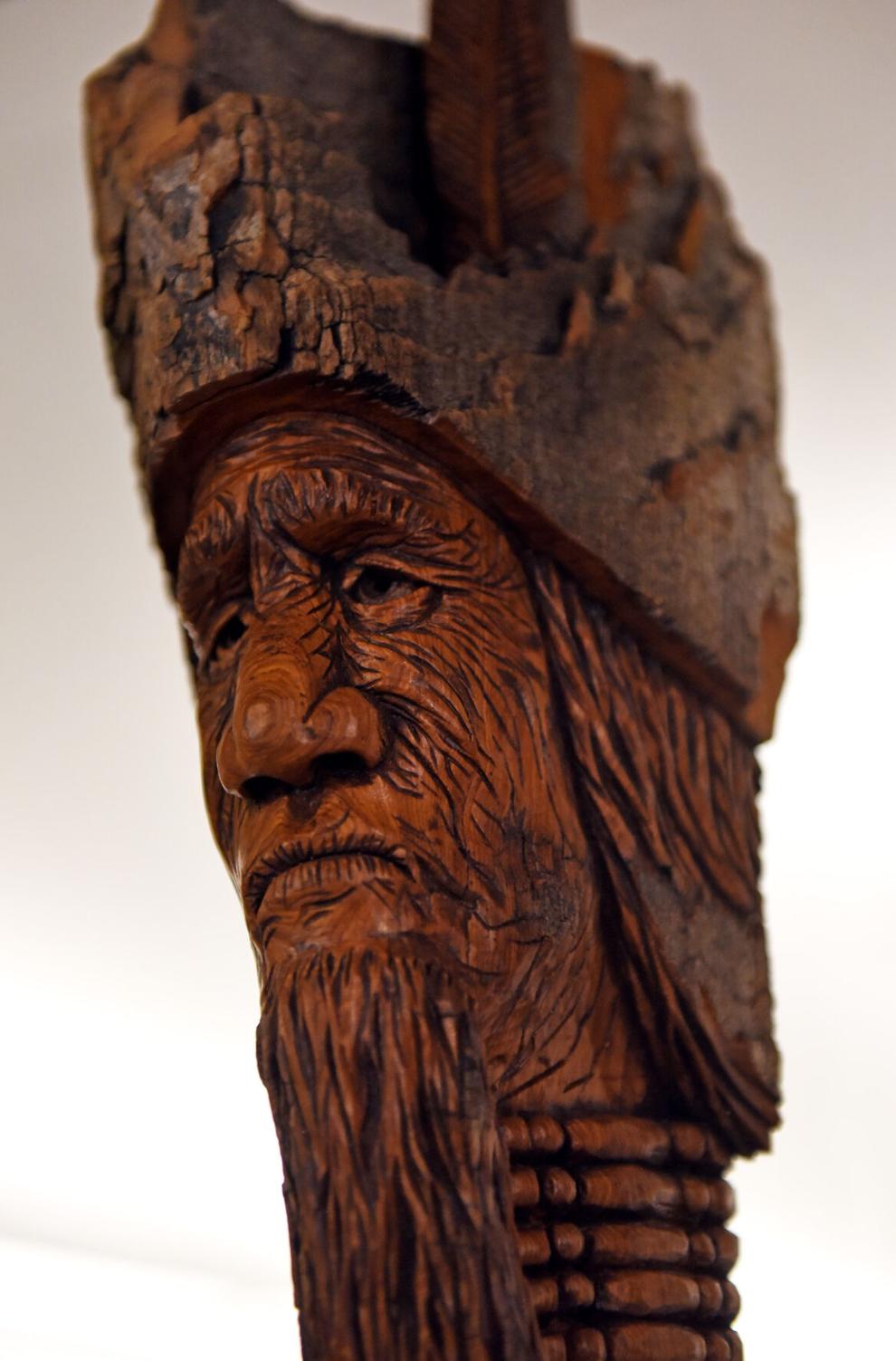 Triad Woodcarvers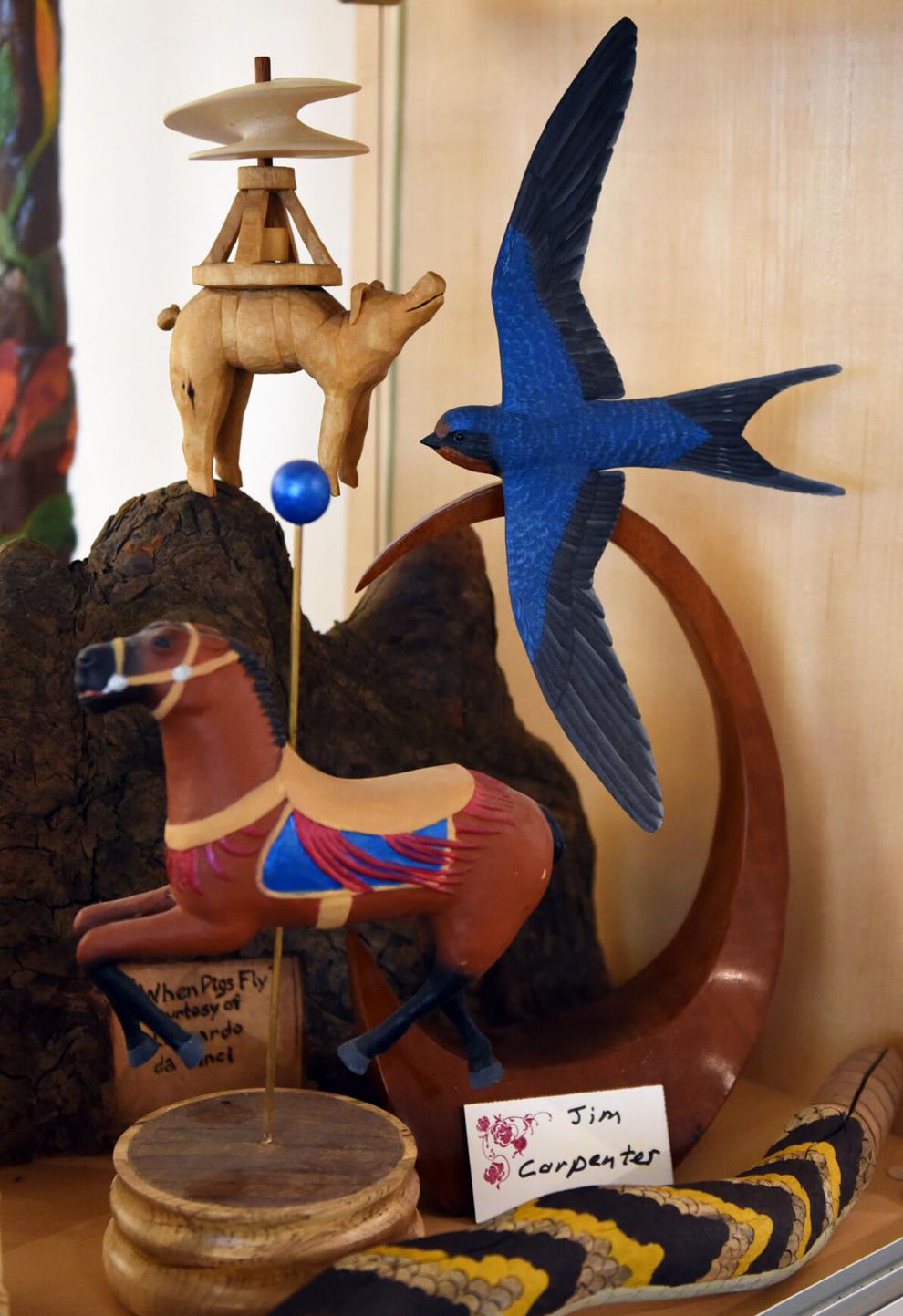 Triad Woodcarvers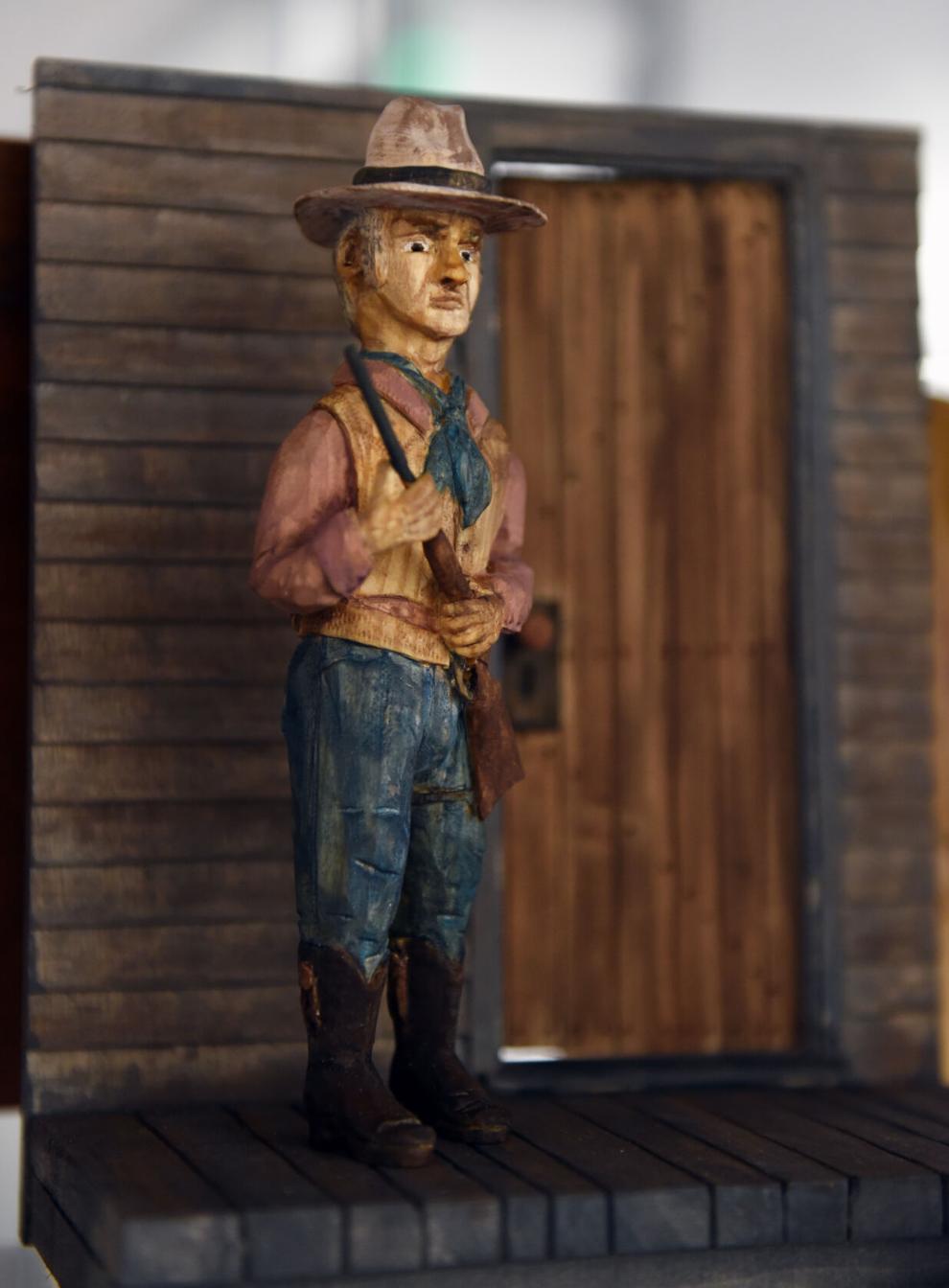 Triad Woodcarvers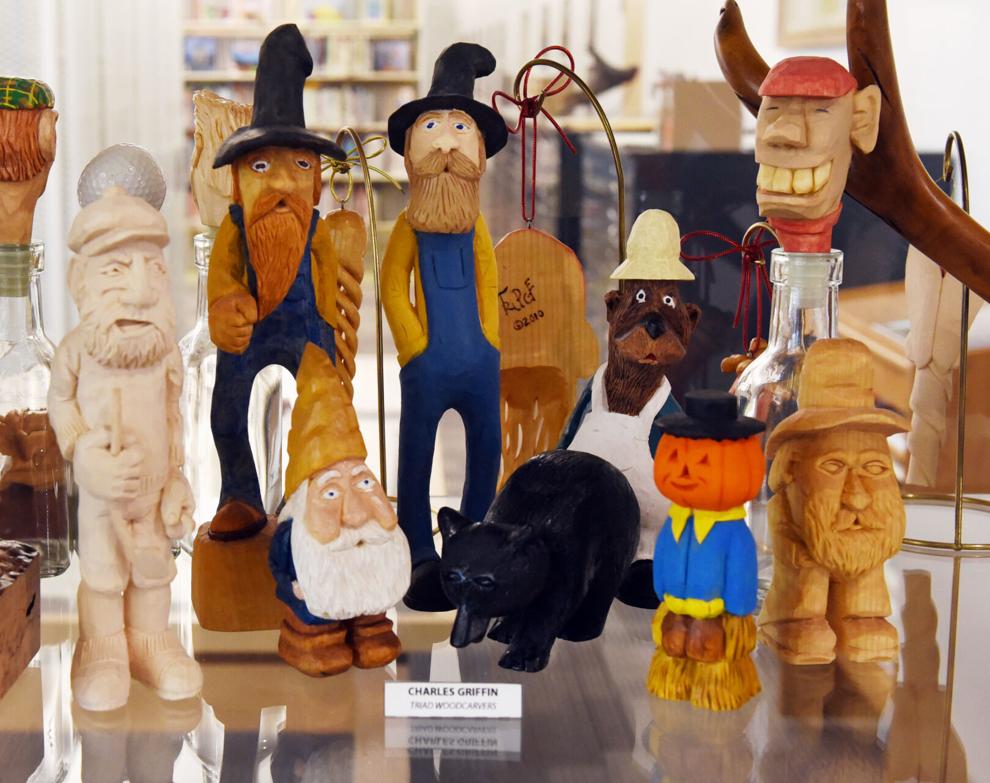 Woodcarvers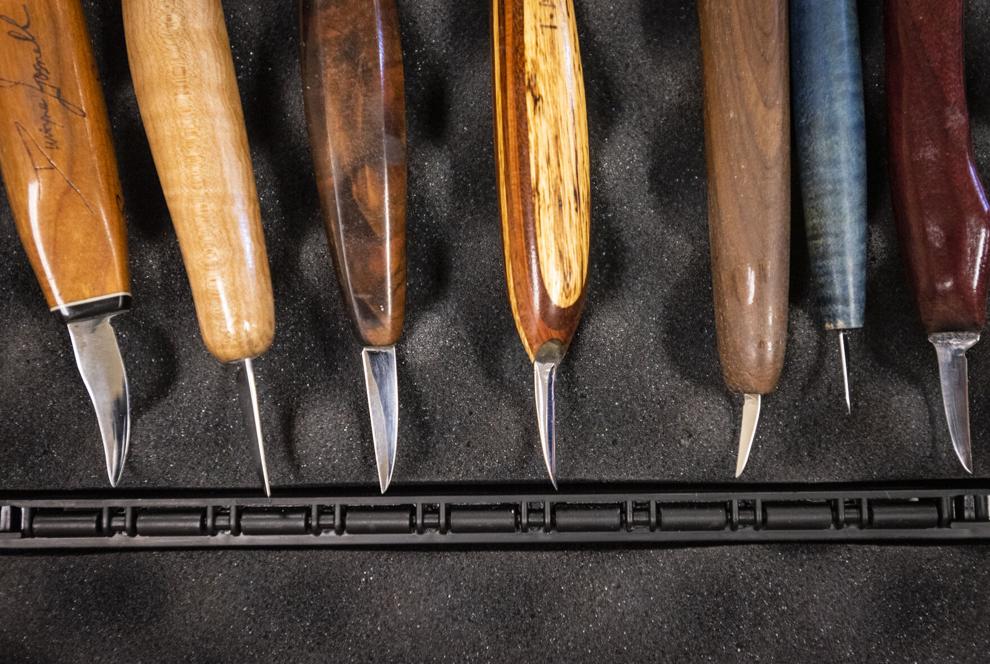 Woodcarvers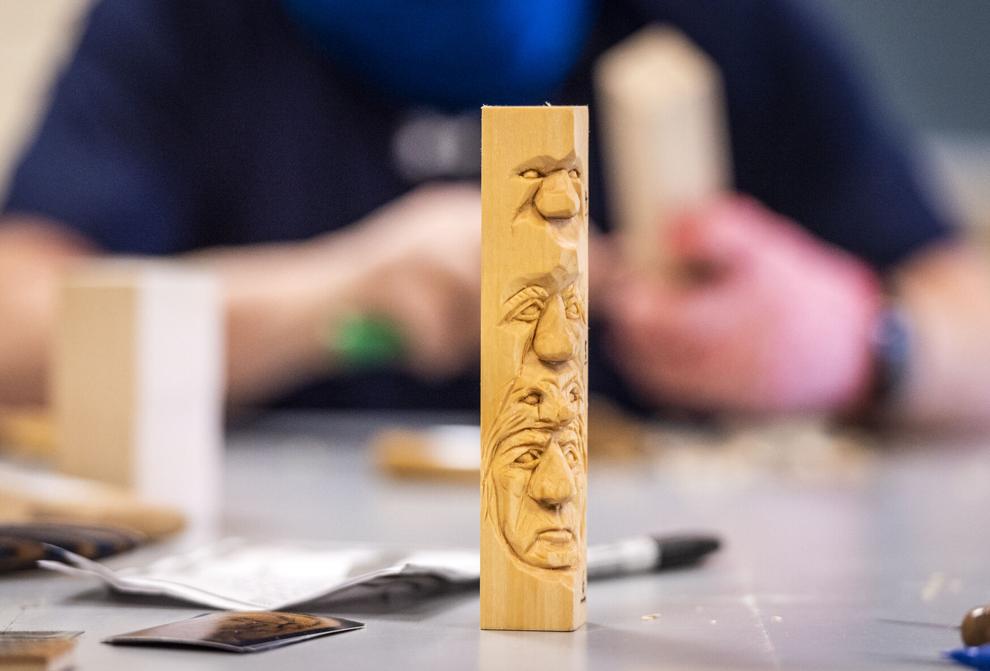 Woodcarvers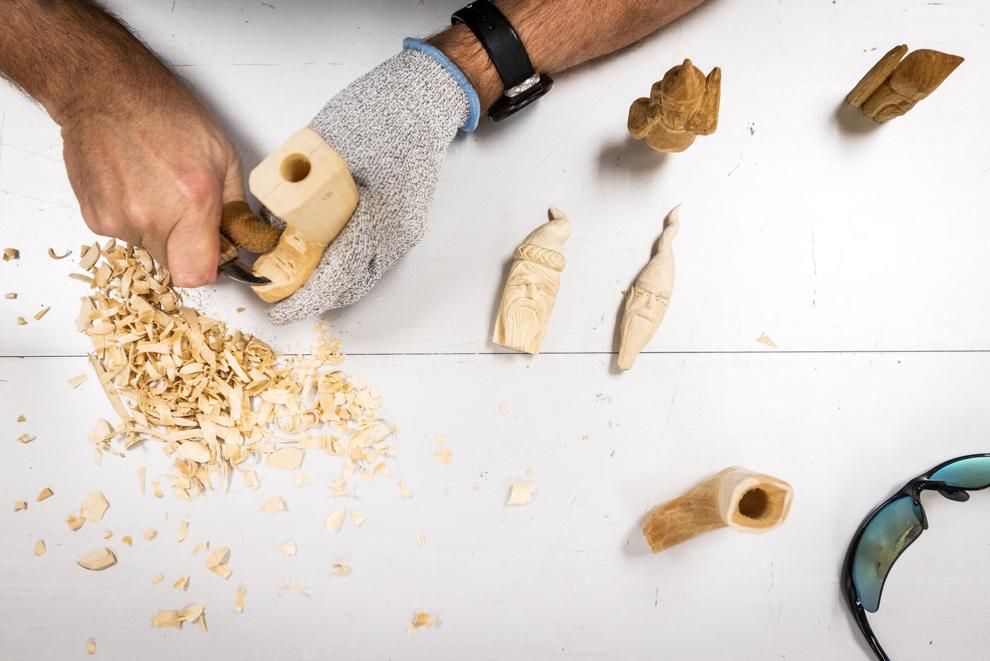 Woodcarvers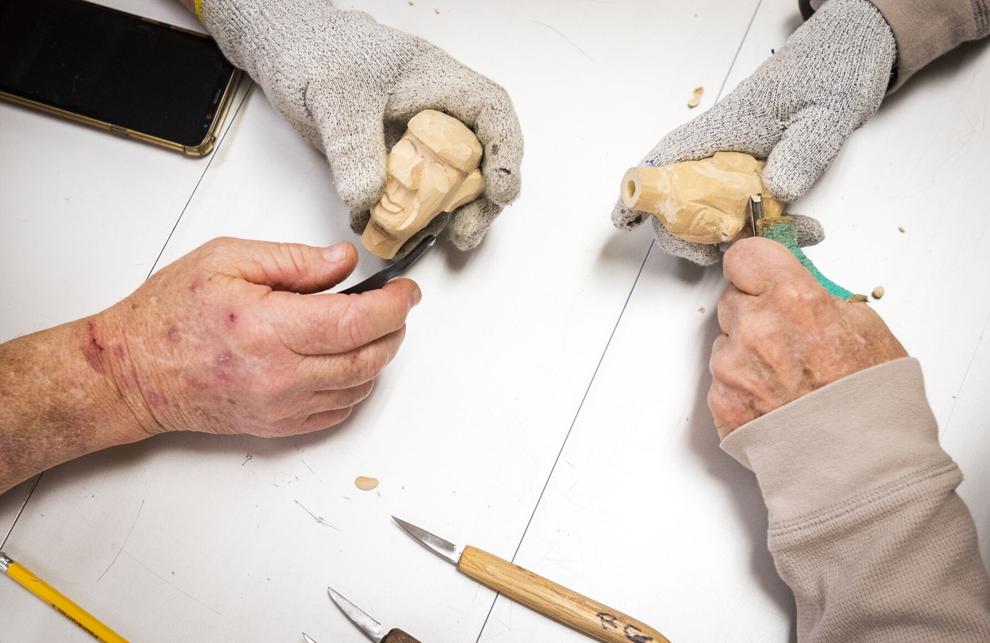 Woodcarvers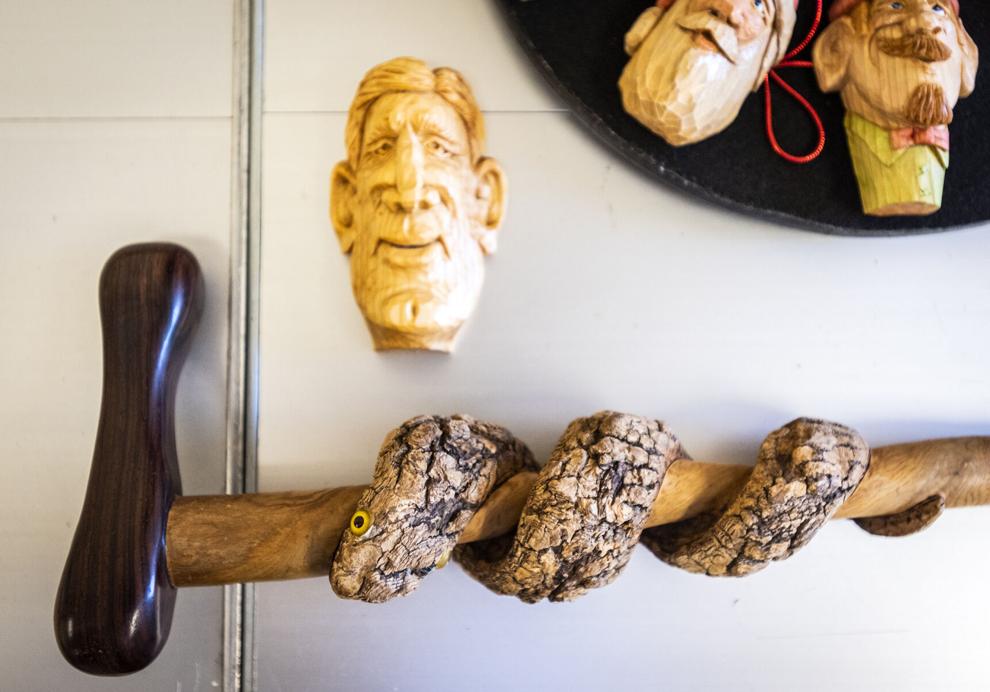 Woodcarvers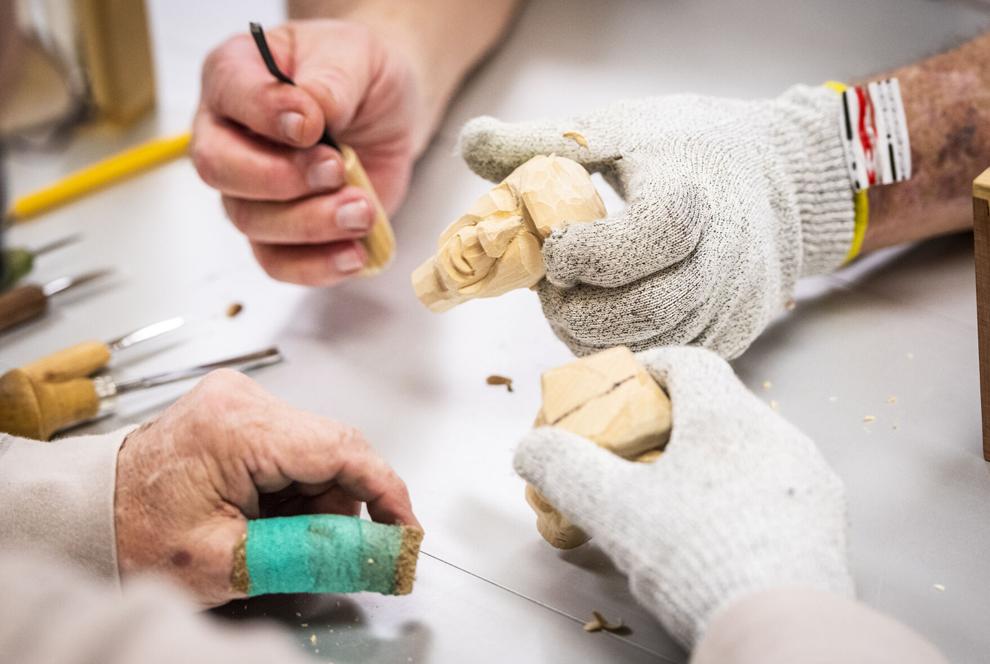 Woodcarvers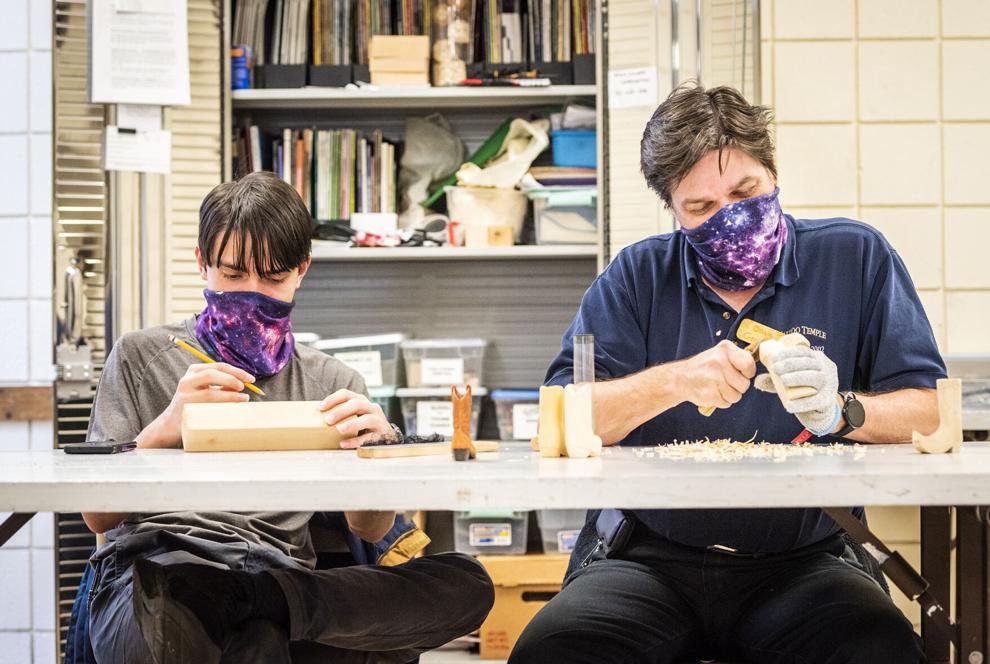 Woodcarvers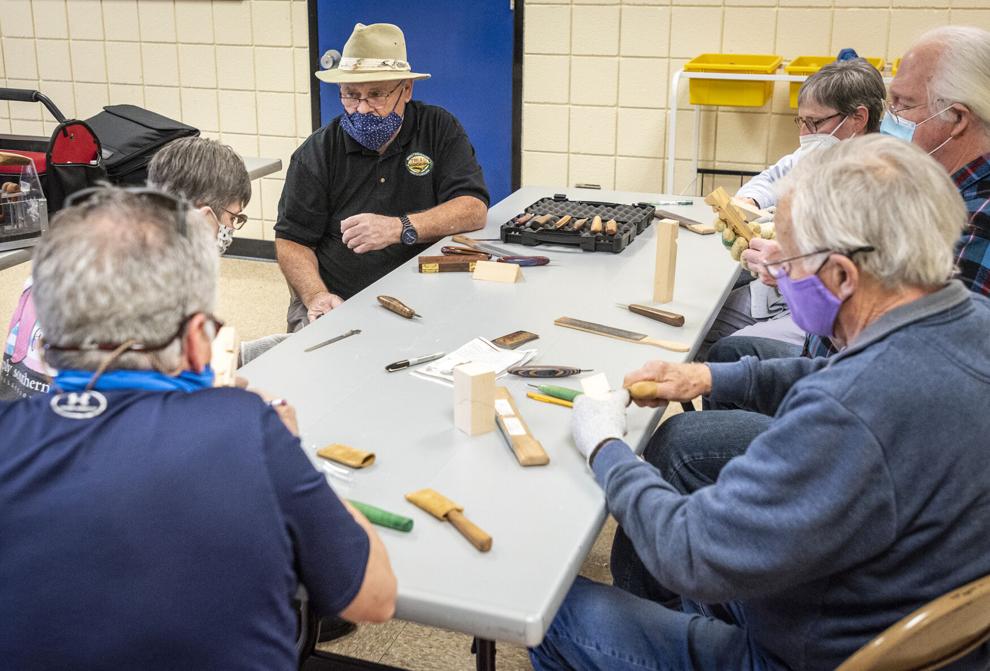 Woodcarvers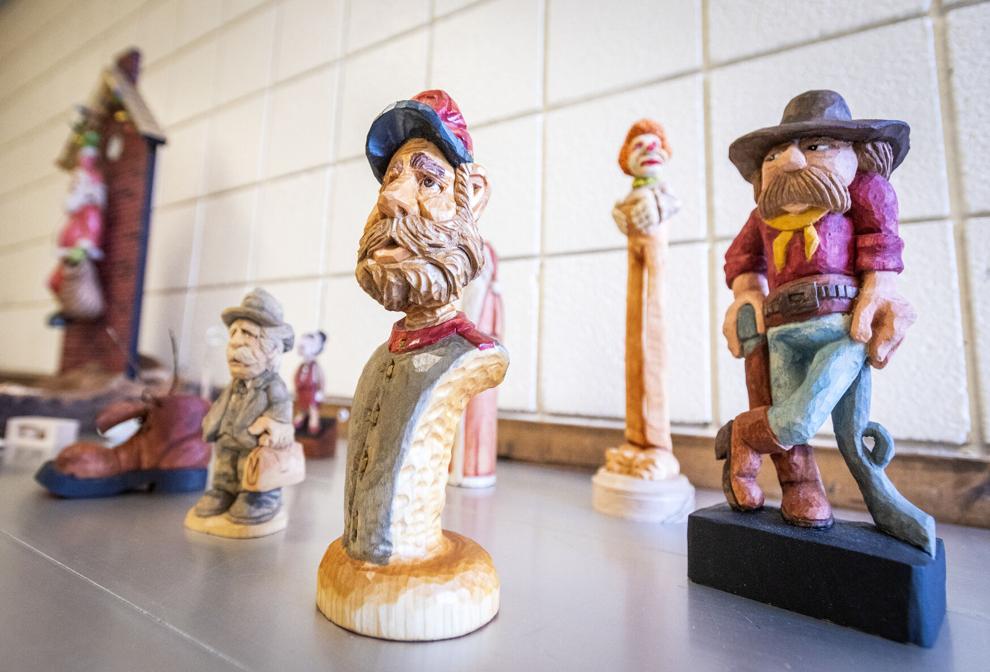 Woodcarvers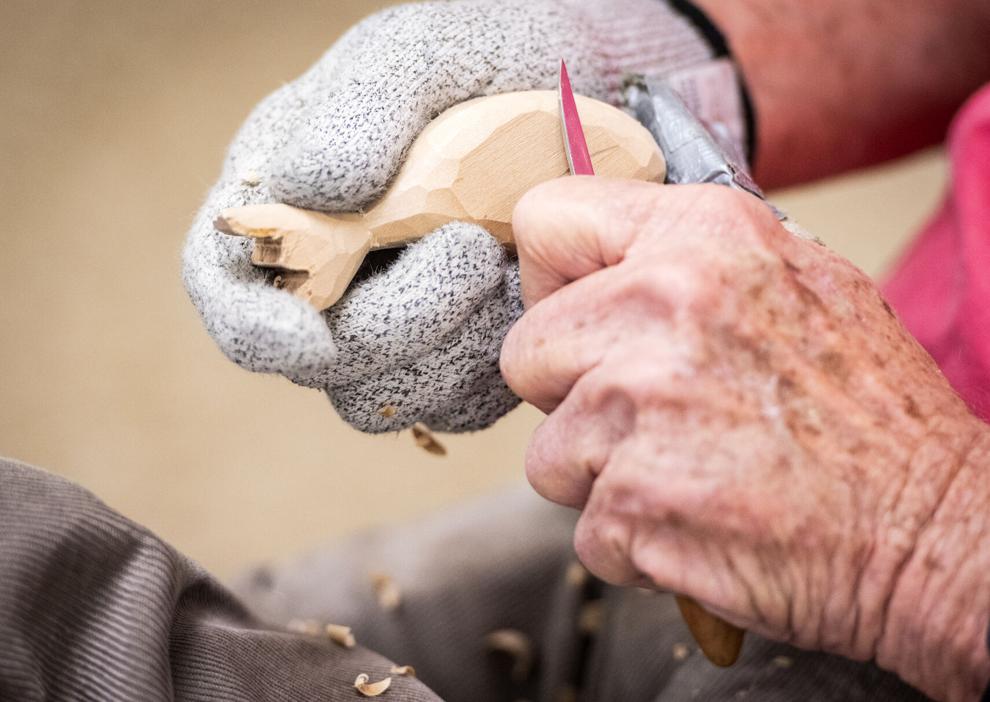 Woodcarvers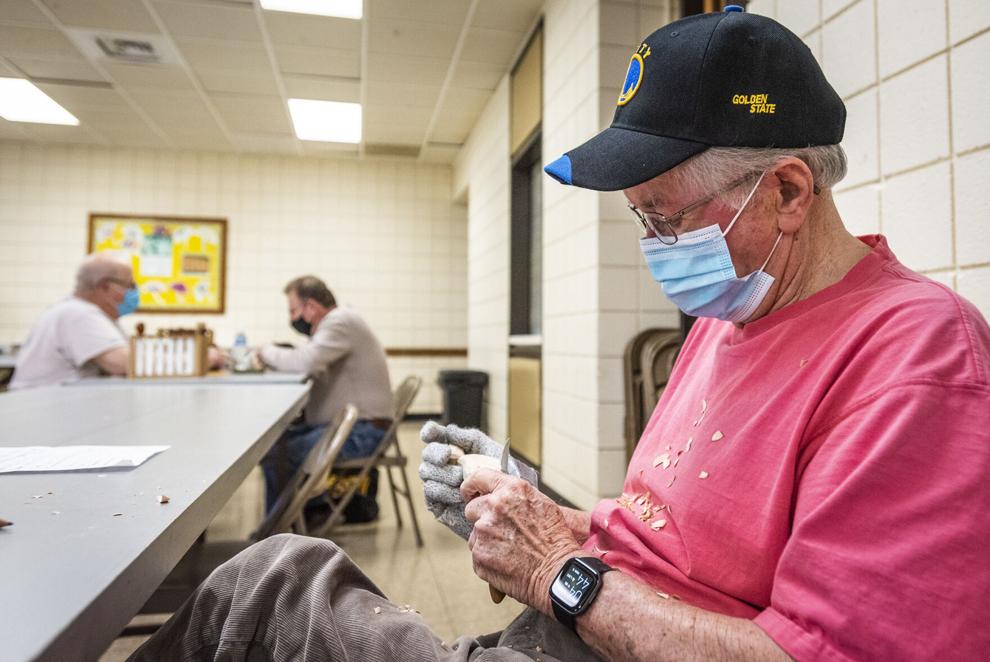 Woodcarvers
Woodcarvers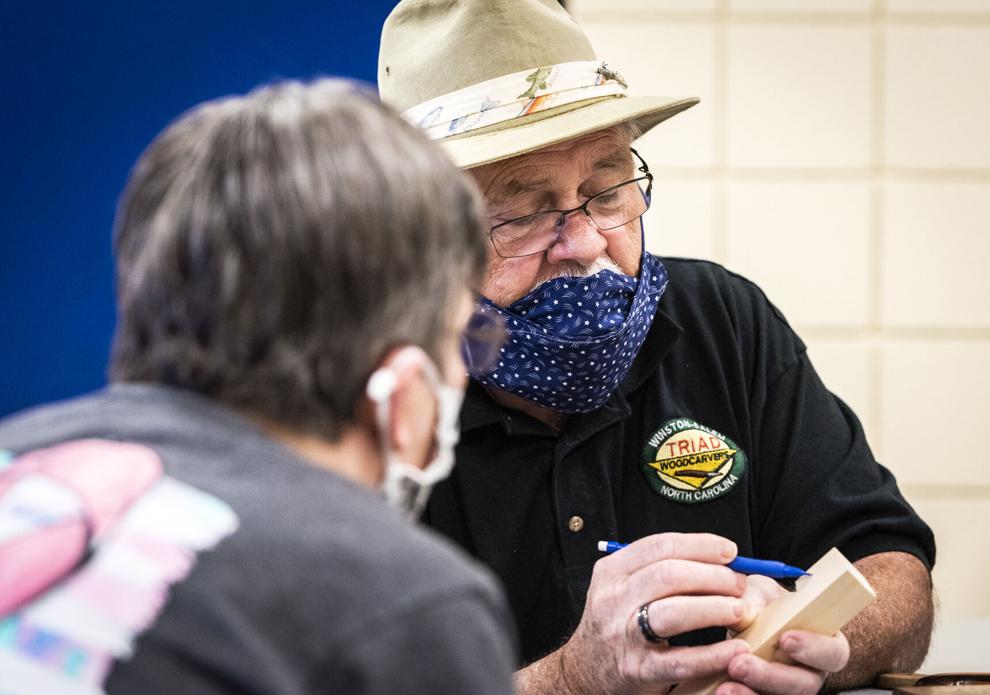 Woodcarvers