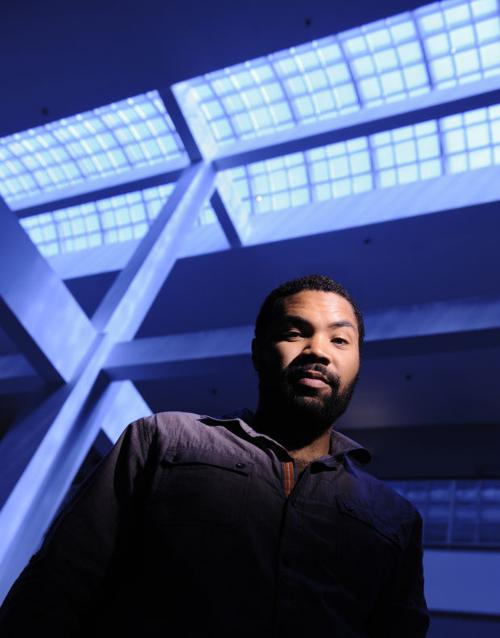 Tommy Oliver doesn't waste time. Though easy-going in manner and very pleasant company, the producer-director-writer of the searing drama, "1982," is a man on a mission.
"I spend absolutely no time on things that are beyond my control," he said.
His film, screening today and Sunday, is based on his life, and it was shot in the house in Philadelphia where he was born and lived until he was 18. It was his grandmother's house.
"The story came from my childhood with a mother who was addicted to crack," he said. "All of the people in the film are based on people I either know or knew, and all of the locations were places that I frequented."
Oliver especially wastes no time feeling sorry for himself or regretting the past.
"Addiction is a tough thing," Oliver said. "It's a tough thing for so many people — the addict, their families and for the people around them. My mother, she's been clean for 19 or 20 years, and it took for her to see the film to finally understand what I went through, so it was through this film that she was able to gain real perspective."
Oliver's mother used drugs until he was about 10. He found solace in books and in his grandmother's affection.
"She was an incredible woman," Oliver said of his grandmother.
He vowed that he would never put his family through what his mother had put them through.
A graduate of Carnegie Mellon University with a double major in economics and digital media and a minor in business, he is passionately self-determined. He recently turned 30 and proposed to his fiancée, whom he met at the Toronto International Film Festival.
"I produced two student independent films and then went into the tech world, corporate America for a bit, and told myself that I would pursue filmmaking on the side, but there's no such thing as doing filmmaking on the side; it's an all-consuming animal."
In the film, Hill Harper plays a straight-up guy, Tim Brown, who is trying to take care of his family — his wife, Shanae Brown, played by Sharon Leal, and daughter Maya, played by Troi Zee.
Ruby Dee plays Tim's mother. Shanae is spiraling down into addiction.
"The three of them anchored the film," Oliver said.
Wayne Brady is cast against type as an evil drug kingpin. All of the actors have received critical accolades.
"One of the things that I like about the film is that the father wants to take care of his family, and that is totally universal," he said. "Another thing I think the film does is show the effect of addition on the family, when so many films about addiction focus on the addict."
Oliver said that the success on the festival circuit of "1982" is opening a lot of doors. He has a crime/psycho-thriller and a TV series in the works.
He will be producing a film this summer with director Qasim Basir in Detroit. "It's called 'Destined' and it's a combination of 'Boyz n the Hood' meets 'Sliding Doors'."
Oliver was excited about being able to spend some money in the ailing Detroit, just as he did in Philadelphia.
"If you can make a difference while being financially viable, then all the better.
"I try to be good to people and treat people right," he said. "I'd rather be hated for who I am than loved for who I'm not.
"I believe that good fortune is where preparation meets opportunity. I prepare my ass off. I don't believe in wasting opportunities or sitting idle. If you stack small opportunities on small opportunities on small opportunies, they will ultimately pay off."