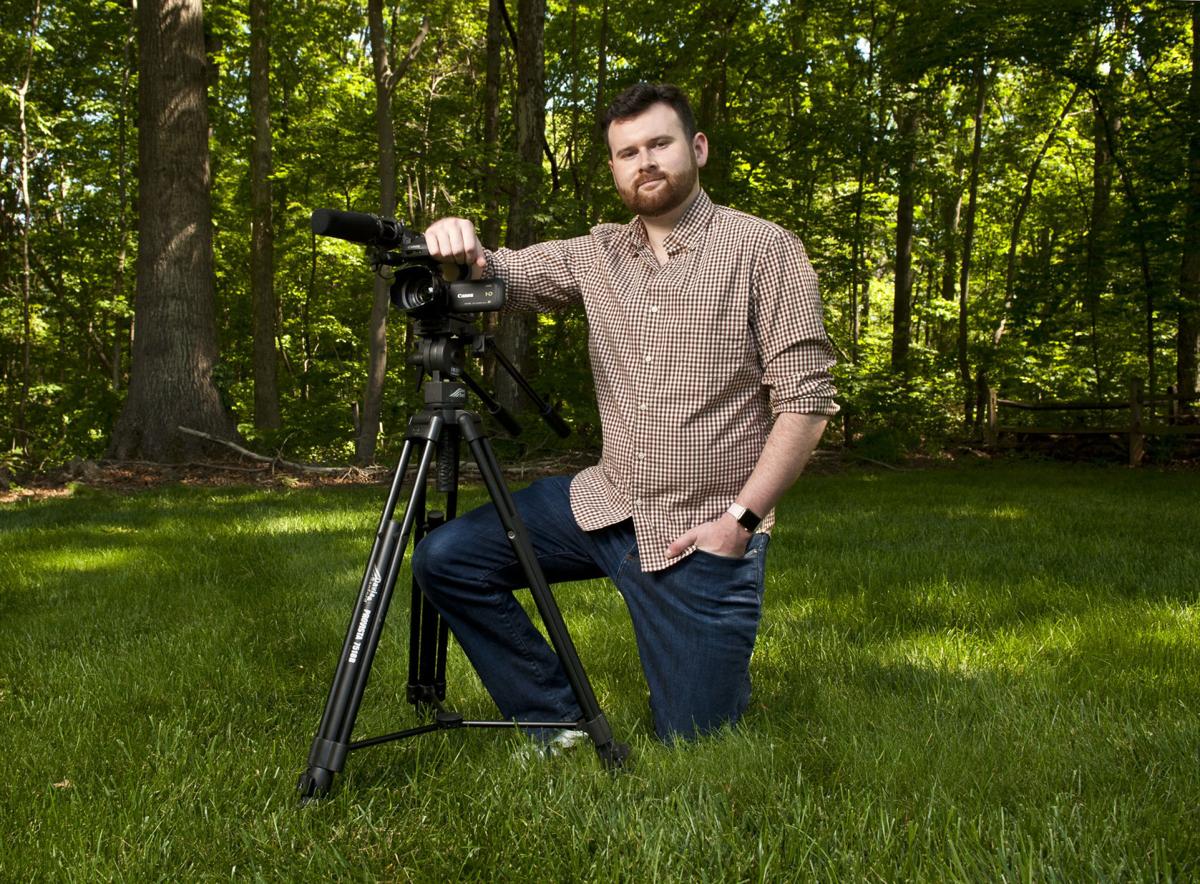 Before graduating from Ithaca College in Ithaca, N.Y., last year, filmmaker Josh Jacobius and several of his classmates made a documentary film entitled "One Nation Under Guns" as their senior thesis project.
The short film takes a look at how a church, a school, a teacher and young activists prepare for a mass shooting.
"One Nation Under Guns" is up for Best Nonfiction or Reality Series at the 40th College Television Awards on May 30. Jacobius, 23, is the producer, co-editor and co-camera operator for the film.
Jacobius (pronounced Juh-KOH-bee-uhs) identifies as gay, saying "that has influenced my filmmaking style and my approach with subject matter in my work."
While in college, he majored in documentary film and minored in aging studies. He is also active in the older adult community. He combined his passion for gerontology and his gay identity to direct "Bruce & Daryl," an award-winning short documentary.
"Bruce & Daryl," screened domestically and internationally, is about "the intersection of aging and the gay male experience," Jacobius said.
Before the coronavirus pandemic, he was living in Westchester County, N.Y., but is now back in his hometown of Pfafftown.
He currently does freelance film work, but his goal is to work in the world of reality documentary series in Los Angeles, Calif.
Q: How would you describe your art?
Answer: My personal art is storytelling. Nonfiction stories are a significant bulk of my work, as I enjoy piecing together fragments of life as I see it and attempt to create an interesting narrative. While film is my default medium, I also use photography and some light animation to portray these ideas as well. Ultimately, documenting the world we live in is a huge passion for me.
Q: How have you evolved as an artist?
Answer: Starting out in 2012, after months of saving up money from my first job in high school, I purchased a green screen with a three-point lighting kit. The next few years my iPhone camera played a huge part in my early filmmaking, often times filming a bunch of my high school friends and their lives as a fake Docu-Series dubbed, "The Real Housewives of Winston-Salem." Since then, I have been afforded amazing opportunities to work with professional equipment and learn from amazing teachers from all backgrounds. I was recently looking back at my footage from six to eight years ago, and despite immensely improving technically with equipment and steady camera work, I was able to see that much of my storytelling voice has remained intact all these years. Today, I see that I have really been able to hone in and understand my voice, and utilize it to tell even more compelling stories. I really believe that a significant part of my growth as an artist is my ability to better connect with others.
Q: Who has influenced your art?
Answer: Everyone I have interacted with has in someway influenced my art. Sociology and psychology have always been a huge interest of mine, and are often reflected in my work. Meaningful connections with others often play a significant role in my films, as a large part of what I do is representing another person's very personal story through the medium of film. That takes a lot of trust between them and myself.
Q: What is your biggest challenge?
Answer: One of the largest obstacles in my craft is the balance of empathy. In documentary film, empathy is one of the most essential skills you can have to really connect with your subjects, and bring out the most authentic and powerful types of stories. The down side of being empathetic is that too much empathy can interfere with my own judgment. When you are thinking about a thousand different perspectives and potential viewpoints, you can lose your grounding. It's incredibly important to center yourself but still be cognizant of other perspectives. It is a skill I have yet to master.
Q: What does art do for you?
Answer: My documentary art actually helps me understand my interaction with other people on a much deeper level. I have developed an appreciation for the stories we tell ourselves, as well as how we try to comprehend the complicated and sometimes frustrating realities we live in in our world. I believe art is my way of understanding the world as I see it, even if it's just one story at a time.
Q: Any advice for other artists?
Answer: I really believe that when you find your flow or your niche in art, stick with it, and nurture it through every experience you have. You can only get better with every minute you spend practicing whatever art you enjoy. I find myself practicing my skills in everyday conversation; paying close attention to how people express themselves, interact and how they connect. Pull creativity from all of your experiences, intersecting identities, and definitely from other art that inspires you. However, the greatest lesson I have learned thus far with art is to listen to my gut and do what makes me happy.
Fran Daniel writes about artists — visual, musical, literary and more — weekly in relish. Send your story ideas to fdaniel@wsjournal.com or call 336-727-7366.