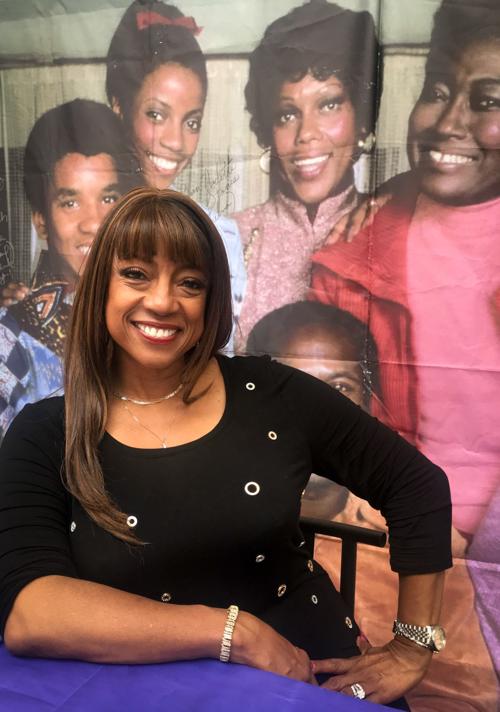 In the classic 1970s sitcom "Good Times," BernNadette Stanis played Thelma, the feisty middle child of the Evans household. And in the 40 years since that series ended in 1979, Stanis has stayed busy, with acting roles on stage and in films and television, and more recently as an author with books of relationship and financial advice, a memoir of her mother's struggle with Alzheimer's disease, and more. 
Stanis, 65, is attending the National Black Theatre Festival, and set up at a booth at the entrance to the vendor's market at the Benton Convention Center. There, she sells and signs copies of her books and "Good Times" t-shirts and poses for pictures with fans, with proceeds benefiting Alzheimer's education and awareness. She will be set up there from 11 a.m. to 11 p.m. Friday and Saturday, and keeps in touch with her fans on Instagram at thelmaofgoodtimes.
In between chats with fans coming up to her booth, she took a few minutes to talk about her career.
336-727-7371
@tclodfelterWSJ