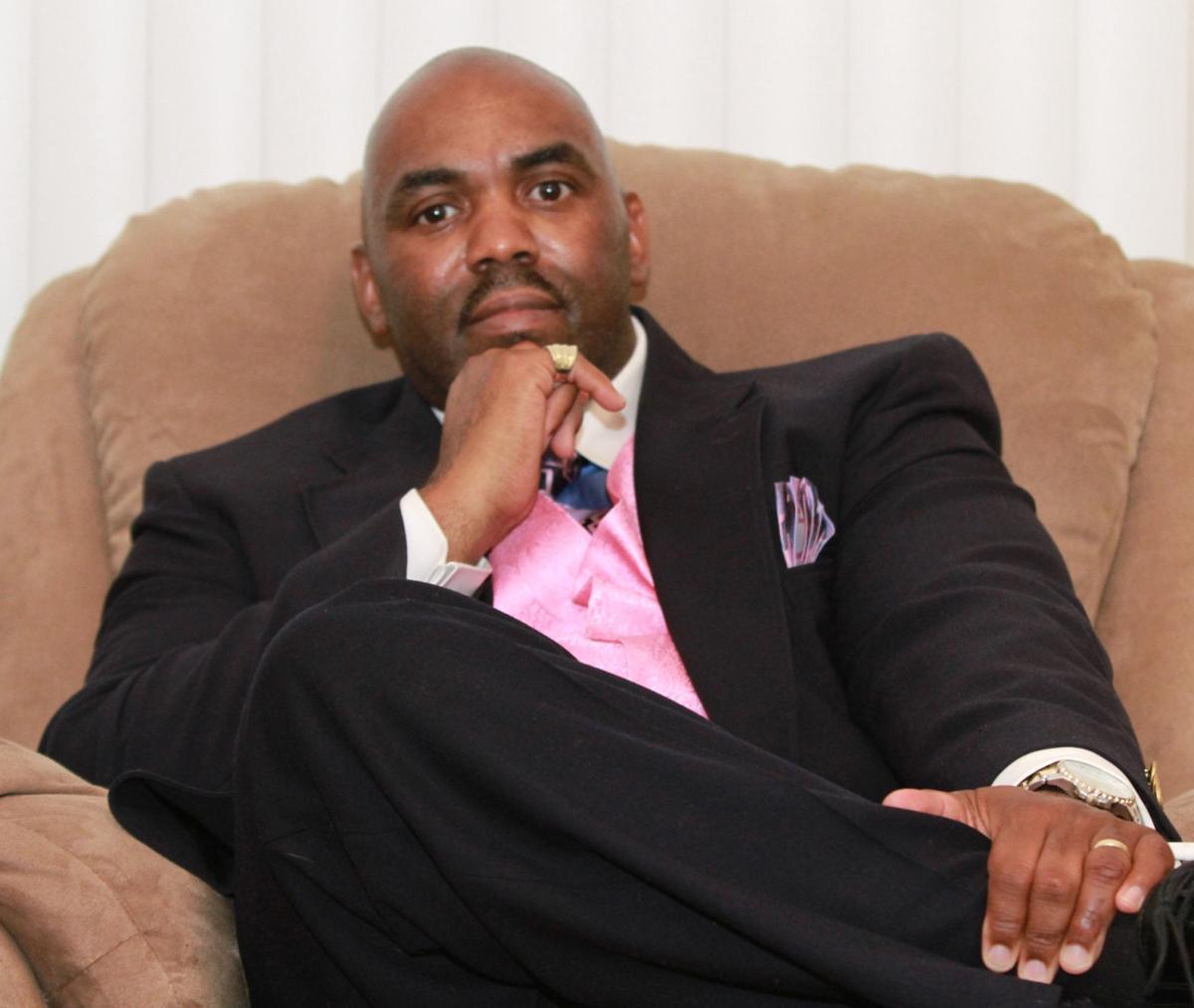 Jarrod Dixon didn't realize he had a talent for writing until late in life.
While pursuing a degree in Christian counseling in 2000, some of his instructors commented on how well his papers were written.
"I started with poetry and won some contests then started writing screenplays," Dixon, 50, said.
He has since completed a seven-book series and just published "The Golden Lightning Bolts," a book about Christian superheroes.
"It's about five married couples who are superheroes with a theme about the importance of family," Dixon said.
Dixon wears lots of hats. A longtime employee of HanesBrands, Dixon is also an associate minister at First Waughtown Baptist Church and a Christian counselor.
Q: How would you describe you art?
Answer: Thought-provoking. Inspirational. Scripturally philosophical. Refreshingly contemporary, well-seasoned with spicy "urban flavor." Realistic/relatable-Christian fiction. Eyebrow-raising yet eye-opening. An exhilarating cinematic surprise; motion picture-ready.
Q: How have you evolved as an artist?
Answer: I am passionate about making a positive difference in people's lives. Thus, I have purposefully allowed myself to be used by God to touch lives for His glory and for the advancement of His kingdom over the past recent years, and as a rewarding result, God has supernaturally enhanced, expanded and elevated my gift of creative writing as a Christian author, via divine revelation knowledge and divine wisdom.
Q: Who has influenced your art?
Answer: While I'm writing, I quite often visualize my Christian fiction book projects "coming to life" as a movie. Therefore, I purposefully write/design/create my Christian Fiction book as a book-to-film project. And with all of that being said, Christian filmmakers the Kendrick brothers are two people who have influenced me to be a prolific storyteller and a film producer of my own profound Christian-based book-to-film projects. The blockbuster hit movie, "War Room," which was co-written and directed by Alex and Stephen Kendrick, totally changed my life, not only as a Christian but also as a Christian author and up-and-coming filmmaker of Christian-based movies also.
Answer: My biggest challenge is the occasional temptation to relinquish hope and patience, because I'm tired of waiting for the predestined opportunity to "change the world." Knowing that my gift of creative writing is a supernatural ability from Heaven, for the purpose of touching lives by making a positive difference in the lives of both Christians and non-Christians, the preacher/prophet inside of me wants to change this imperfect world like yesterday. Thus, what makes "Great Minds" and "Creative Geniuses" imperfectly human is our personal silent secret struggles with hope and patience. When you understand that God has chosen you to touch lives for His glory and for the greater good of our imperfect world, you must also understand that you can only inspire someone to become better when God says: "It's time." God is a perfect God, and His timing is perfect.
Q: What does art do fo you?
Answer: Creative writing energizes me and motivates me to strive for an even deeper relationship with God through my Lord and Savior Jesus Christ, because I am humbled from knowing that God has chosen me, along with others, to touch lives via my artistic talents.
Q:Any advice for othe artists?
Answer: Don't let the pain of your past paralyze your progress. In other words, turn your pain into power ... for the progress of other people. Never forget that it is God who blessed you with your artistic greatness, to be a blessing to the world. So never be ashamed to glorify God by letting the world know that it is God who deserves all the glory, not you. Lastly, and most importantly, your talents and gifts will take you to the top, but without character and integrity and humility, you will not reside there permanently.
Lisa O'Donnell writes about artists — visual, musical, literary and more — weekly in relish. Send your story ideas to lodonnell@wsjournal.com or call 336-727-7420.