I'm always looking for unique holiday gifts — something you can't get just anywhere and that the intended recipient may not know about.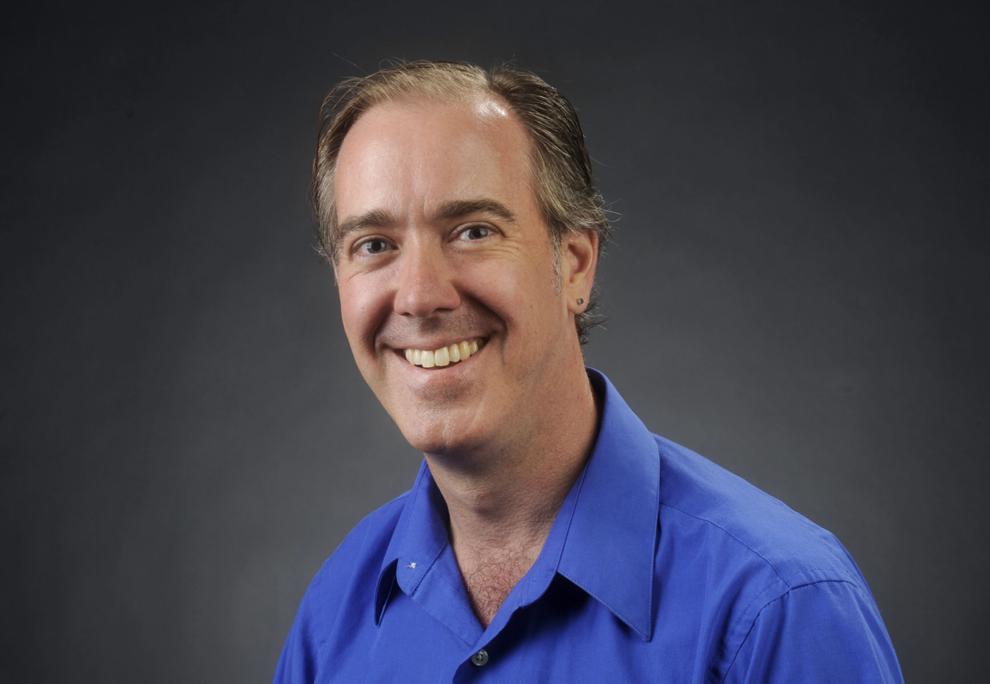 In that vein, locally produced foods always provide some good gift opportunities, especially if I'm mailing gifts to other parts of the country.
Sending a taste of North Carolina to California, Massachusetts or elsewhere always seems like a good idea — if for no other reason than to show pride in my home state.
Fortunately, North Carolina could fill a whole catalog of tasty gift choices for the holidays. Even the Triad has its fair share of quality local foods.
Here then is a selection of a few of my favorite things when it comes to local foods. I deliberately chose shelf-stable foods that can withstand shipping or some time sitting wrapped under a tree. Prices are approximate.
1. Mrs. G's Gourmet Cheese Straw Snacks ($7.75 for a 2.5-ounce box): Winston-Salem has a long tradition in cheese straws, those spicy, cheesy crackers whose dough is typically piped to create longish, vaguely straw-like shapes. Lots of people make them, and everyone has their favorites. Dewey's sells a ton of them, and Salem Kitchen is the go-to for many people. Newer to the cheese-straw business is Gwendolyn Moore. She has said that hers are light and fluffy compared to some other brands. Moore remembers watching her grandmother make cheese straws in 1958, and her grandmother eventually taught her how to make them. "I used to just make cheese straws when I was stressed," Moore said with a laugh. "Whenever I felt stressed, I would go into the kitchen and bake." One of those occasions was a few years ago, when she donated some cheese straws for a hospital bake sale. She got such a positive response that she decided to start a business, which she did in 2016. She now makes two flavors, Original and Spicy.
Available at: Winston-Salem Fairgrounds Farmers Market, Buie's Market, Smoke City Meats and more
Information: 336-864-0248
2. A la Brava Hot Sauce ($3.79/5-ounce bottle): Most everyone in Winston-Salem knows about its famous hot sauce, Texas Pete, but another brand has been amassing quite a fan base since its launch in 2015. A La Brava was founded by the Medina family, Mexican immigrants who moved to the United States in the 1990s. Marcos Medina, who used to co-own a Mexican restaurant in Greensboro, based this unusual sauce on a recipe his mother, Fernanda Medina, made when he was growing up in the small town of Parral in the Mexican state of Chihuahua. Medina has described the original A la Brava sauce as a "rich, thick, zesty, tons-of-ingredients hot sauce." Its bright orange color sets it apart, as does its use of red wine and other ingredients along with the usual chiles and vinegar. A la Brava now makes two other varieties, Habanero and Mayan-Ghost.
Available at: Compare, Harris Teeter, Lowes Foods, Publix and more
3. Brasstown Chocolate ($8/2.12-ounce bar): Winston-Salem is blessed with two chocolate makers, Brasstown and Black Mountain. Brasstown is the older of the two, beginning life as It's Chocolate in 2012. Started by Rom Still and Barbara Price, Brasstown now has a retail store at 5029 Country Club Road but also is sold in other stores around town. Brasstown often makes its bars from chocolate from specific countries to showcase the variations and nuances in chocolate flavors — and the company has won more than a dozen international awards. Popular bars include the Tanzanian 62%, Nicaraguan O'Payo 70% and the Brasstown Sea Salt 62%. Brasstown also makes a few other items, such as coffee bark, fudge and chocolate bon bons. (For more chocolate baked goods, you might want to head on down to Black Mountain Chocolate, now in Bailey Power Plant, which makes cookies, brownies and even cocktails made with its own chocolate.)
Available at: Brasstown Chocolate, Wine Merchants, Angelina's Teas and more
4. Magic Beans Coffee ($15 for 12 ounces): Winston-Salem has several coffee roasters — including Krankies and Foothills — but only one is air-roasting coffee, and that is Magic Beans Coffee, run by Neal and Mary Pruett. Neal Pruett took over the formerly named Raven's Café brand started by his father, McLeod Fitzgerald. The Pruetts are strong believers in the air-roasting method for producing a clean, smooth cup of coffee that tends to lack bitter components. "You can drink ours black!" they boast on the packages. If you've ordered coffee at such shops as Bobby Boy Bakeshop or Baked Just So, you've had Magic Beans. Magic Beans makes a variety of light, medium, dark and espresso roasts. My personal favorite is the Ethiopia Sidamo Espresso.
Available at: Winston-Salem Fairgrounds Farmers Market, Wine Merchants
5. Old Mill of Guilford Stone Ground Grits ($7.99/2-pound bag): Nowadays, most Southern food lovers recognize the value of small-batch, stone-ground grits, a product that when done right actually tastes of corn and generally puts the factory-made versions to shame. Back in the 1970s, a retired engineer, Charles Parnell, bought a historic but neglected 200-year-old mill in Oak Ridge and restored it as a water-powered grist mill. Initially, he was in it for the engineering project. But it wasn't long before he realized the mill could turn out superior grits and other products. After Parnell's death, the mill was taken over by Alice and Darrell Klug, who have continued the business to this day.
Available at: Mama Zoe's restaurant, Mast General Store
6. Chad's Original Black Chai ($7.79/1.4 ounces): Walk into just about any coffee shop in Winston-Salem, and chances are good that you can order a cup of Chad's Chai. Chad Morris started this company way back in 2006, though he had been a fan of this style of Indian-spiced tea for years before that, ever since he first tasted it in graduate school in Columbia, S.C. The Original Black Chai features black tea spiced with black pepper, cinnamon, clove, chile, star anise, ginger and cardamom. But the company now sells more than a dozen flavors — some with chai spices and some without — including Misty Mountain Chai (with yerba mate), Peachy Keen, Slow Stone Matcha and Jade Oolong.
Available at: Cobblestone Farmers Market, Buie's Market, Black Mountain Chocolate and more
Local importer: Batistini Farms Organic Extra-Virgin Olive Oil ($21/16.9-ounce bottle). Batistini's olive oil isn't made in Winston-Salem — so it's technically not a local food — but owners Tom and Cindy Sephton of Clemmons have been importing some high-quality olive oil and balsamic vinegars from Italy since 2014. They also have expanded into other products, such as pasta and salad dressing. In addition to plain olive oil, Batistini sells oils flavored with lemon, chiles, garlic and more.
Available at: Wine Merchants, Whole Foods Market and more
These are really just the tip of the iceberg when it comes to tasty food gifts produced in our area. Especially if you include perishable products, you can add Red Clay Gourmet pimento cheese, Joyce Farms meats, Buffalo Creek Farm goat cheese and much more to your holiday list this year. You also might like to browse such stores as Ronnie's Country Store, Buie's Market, Vin205, Poppyseed Provisions and Lewisville Country Market — not to mention all of the local bakeries, wineries, breweries and distilleries. And don't forget our local restaurants, many of which offer gift cards this time of year.
336-727-7394
@mhastingswsj