A giant bull mascot has returned to its home on Reynolda Road.
The bull, a fiberglass and steel statue, was installed Thursday in the parking lot next to Fratellis Italian Steakhouse, which opened at 2000 Reynolda Road in 2013.
The bull is the same one that stood outside the original Staley's Charcoal Steak House on the same site.
The owners of the restaurant, Sam Gianopoulas, Johnny Pappas, and Pete Bobotsaris, bought the bull in December from the owner of Thrift Way Meats and Produce Inc. at 653 Waughtown St., Pappas said.
The bull had stood at that site on two steel poles as a sign for Thrift Way Meats, Pappas said. He declined to reveal the bull's purchase price.
"Business is not the reason that we bought it," Pappas said. "We felt it needed to come back home."
The red and white bull stands 11 feet tall and weighs nearly 2,000 pounds. The mascot stands next to the restaurant's entrance within a wooden fence.
"We are going to repaint and get it back to its glory days," Pappas said. "It will bring back the nostalgia of the bull when it was the Staley bull."
The bull was made in 1957 by Sculptured Advertising, a company in Sparta, Wis.
Kenneth Cheek and Lawrence Staley bought it that year for $6,000 at a restaurant trade show in Chicago for the original Staley's Charcoal Steak House, which opened in 1957.
The mascot was known as the "Winston the Bull" and "The Staley's Bull."
It disappeared from the city for about seven years as a concession to neighbors after a controversial expansion of the restaurant in 1968, the Winston-Salem Journal reported in 2011. It spent that time stored in a barn near High Point. Both its departure and return to the city in 1975 were chronicled in the pages of the Journal.
The bull again departed in 1990 but made occasional visits for holidays and special events. It spent some time on a farm in Wilkes County, then at a steakhouse in Elkin and later returned to Old Staley's, which closed in 2003. It's unclear when it left the Reynolda Road site.
On Thursday, the bull attracted attention from drivers Thursday on Reynolda Road, said Conor Nichol, an assistant manager at Fratellis.  Two police officers in a patrol car stopped in the restaurant's parking lot to admire the bull.
"I had one or two people pull in and talk about it for a bit," Nichol said.
Bull Statue at Fratellis Itatlian Steakhouse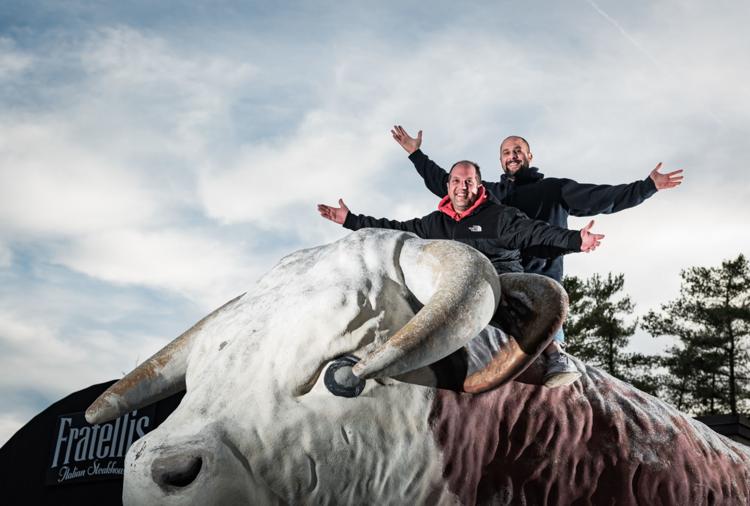 Bull Statue at Fratellis Itatlian Steakhouse
Bull Statue at Fratellis Itatlian Steakhouse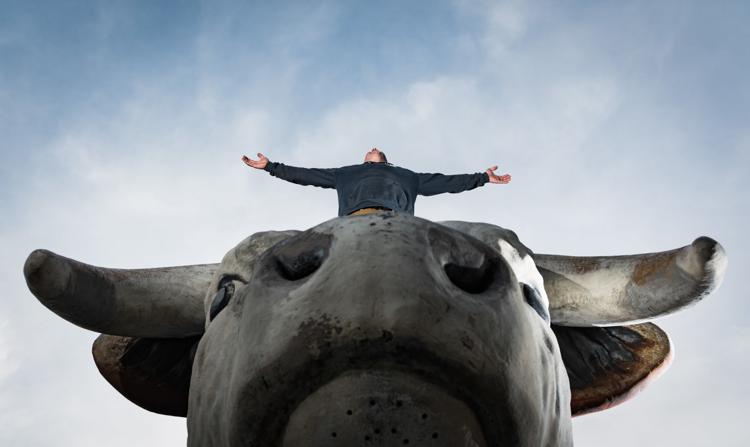 Bull Statue at Fratellis Itatlian Steakhouse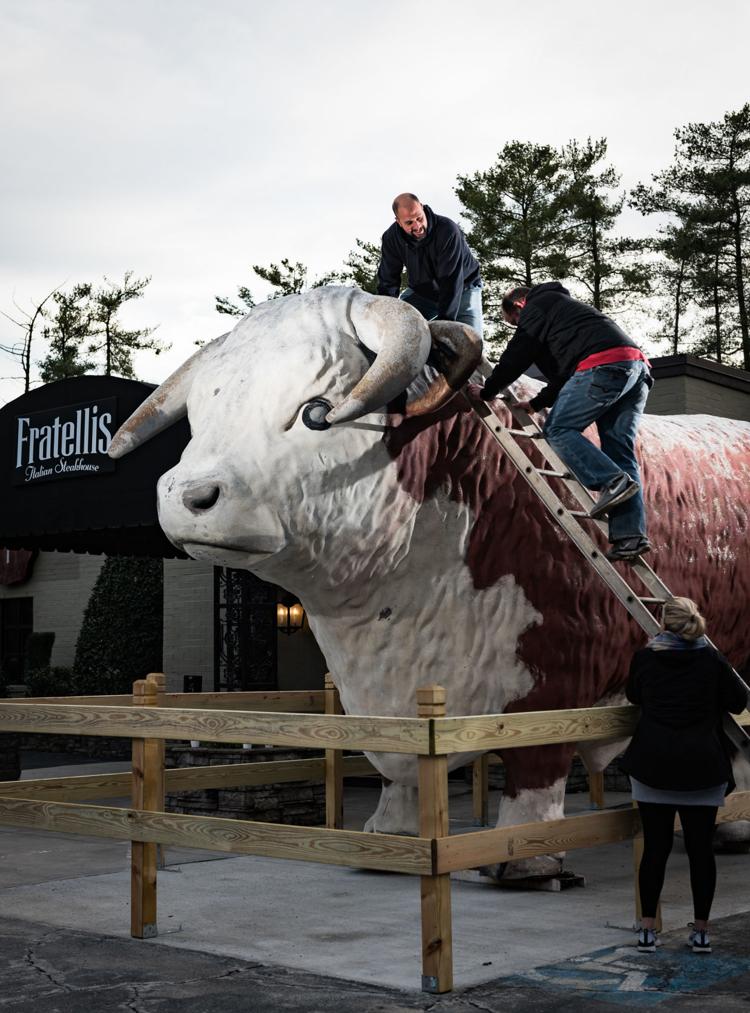 Bull Statue at Fratellis Itatlian Steakhouse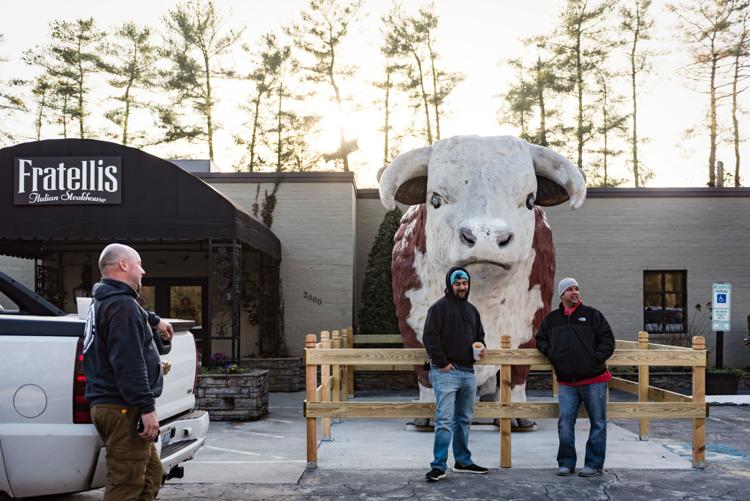 Bull Statue at Fratellis Itatlian Steakhouse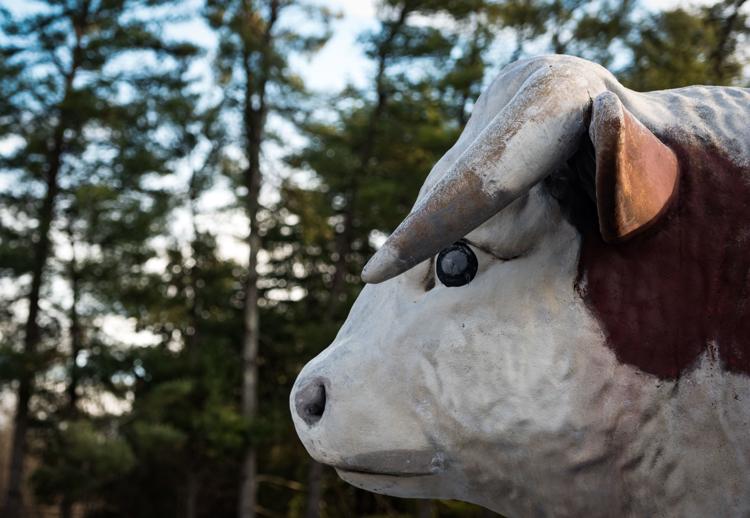 Bull Statue at Fratellis Itatlian Steakhouse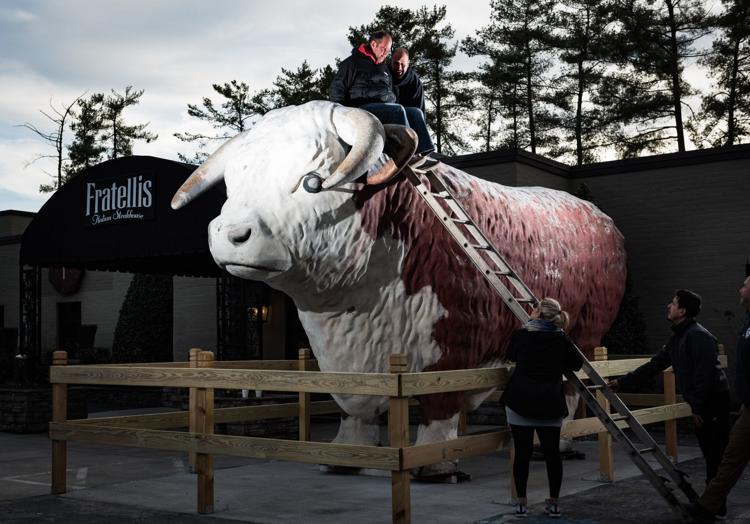 Bull Statue at Fratellis Itatlian Steakhouse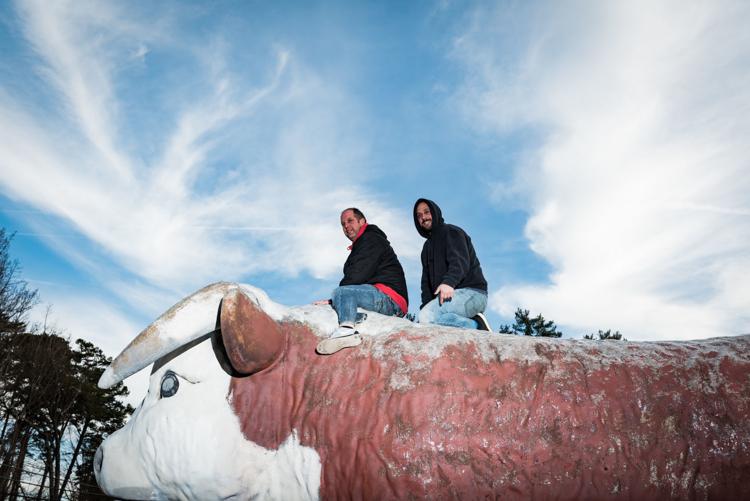 Bull Statue at Fratellis Itatlian Steakhouse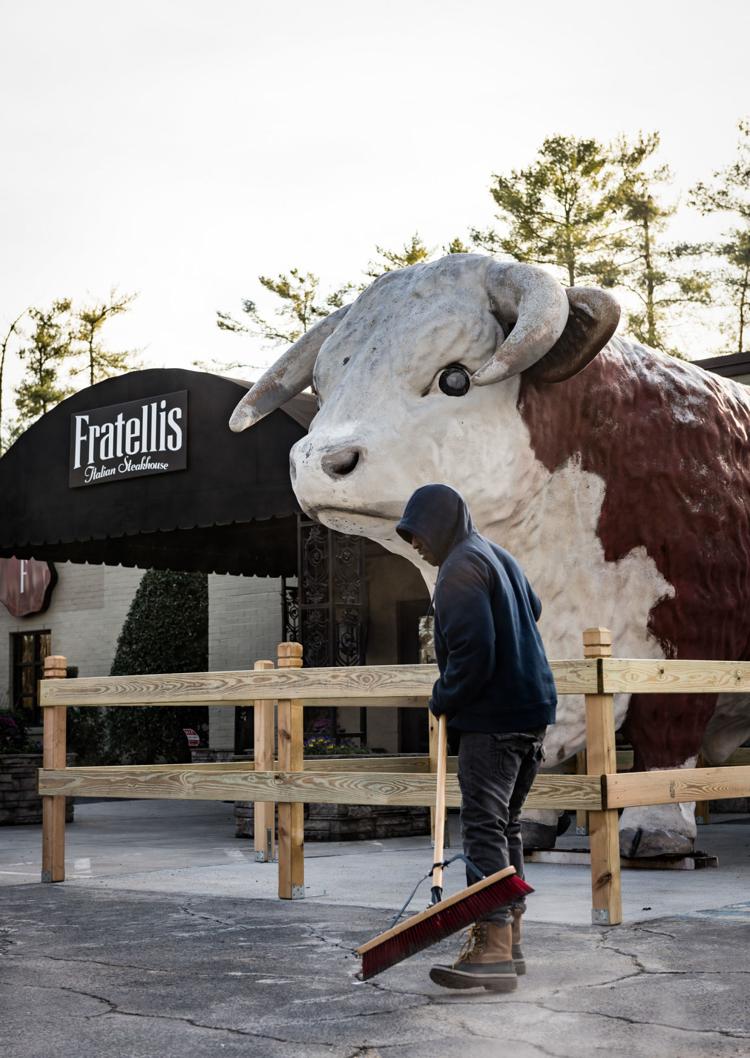 -- HIDE VERTICAL GALLERY ASSET TITLES --