Chill Nitro Creamery opened Jan. 6, bringing liquor-infused, liquid-nitrogen ice cream to downtown Winston-Salem.
Chill Nitro is at 616 W. 4th St., in the spot formerly occupied by Gloria's Subs and Subway. The business partners had announced in 2019 that they planned to put a Buzzed Bull Creamery franchise in that spot. But they later developed their own concept, which is not associated with Buzzed Bull.
"It's basically the same concept," said partner Susan Marie Cook, "but we're doing things differently."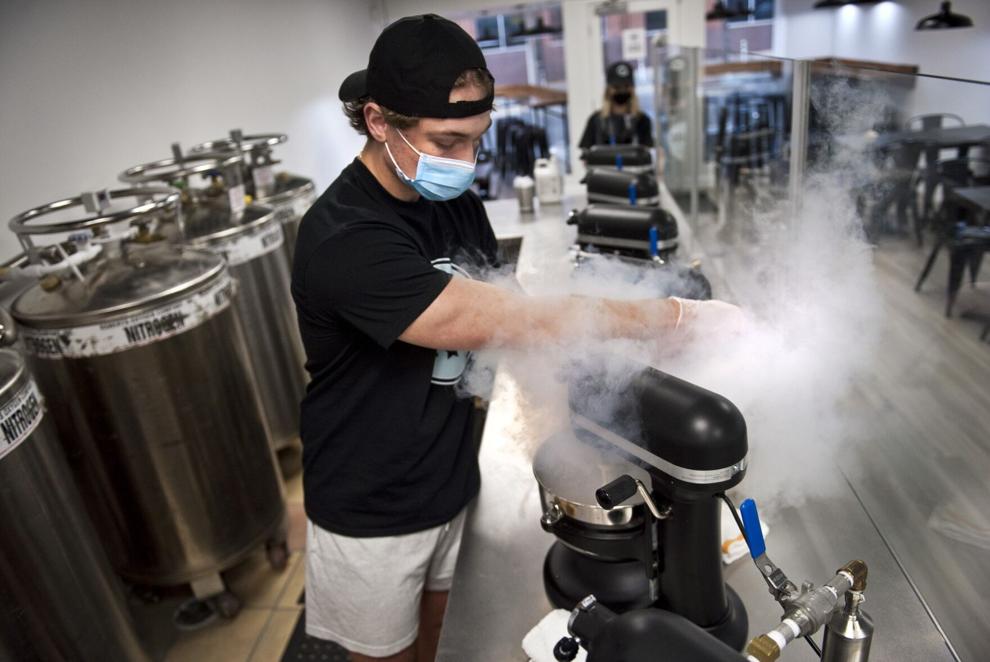 Chill Nitro Creamery is operating as a private club with a liquor license through the N.C. ABC Commission, and the ice-cream side of the business is regulated by the N.C. Department of Agriculture and Consumer Sciences.
Initially, it will sell ice cream with and without liquor.
Liquid-nitrogen ice cream is known for its smooth, creamy texture. Liquid nitrogen is nitrogen gas at a very low temperature and thus is able to freeze ice-cream liquids extremely fast, which prevents large ice crystals from forming, creating ultra-smooth ice cream. That ice cream can be made in about three minutes. "So everything is made to order," Cook said, except for flights of ice cream served in small portions similar to beer flights.
Chill Nitro has seating for 36 inside. Because of N.C. liquor laws, takeout is not available for any products containing alcohol.
Chill Nitro offers 11 different flavors, each with suggested liquor pairings. And each flavor carries two or three suggested pairings, from house to premium liquor.
The ice cream comes in four sizes: small ($5.89), medium ($6.89), regular ($8.89) and pint ($13.79) — without liquor. The alcohol — which is blended right into the ice cream as it is being made — is priced as an add-on. The small and medium sizes use 1-ounce shots. The regular uses 1.5 ounces, and the pint uses 2 ounces. Customers can also add an extra shot of liquor to any ice cream.
The liquor prices range from $2 for 1 ounce of house liquor to $3.50 for 1 ounce of premium liquor.
The Triple Chocolate Treja Vu can be infused with house chocolate vodka, Kahlua or Woodford Reserve Bourbon. The N.C. Cheesecake ice cream can be paired with Absolut vodka, Jack Daniels Black whiskey or Fisher's Whiskey. The Raspberry Sorbet can be paired with Absolut vodka, Tiny Cat vodka or Patron tequila.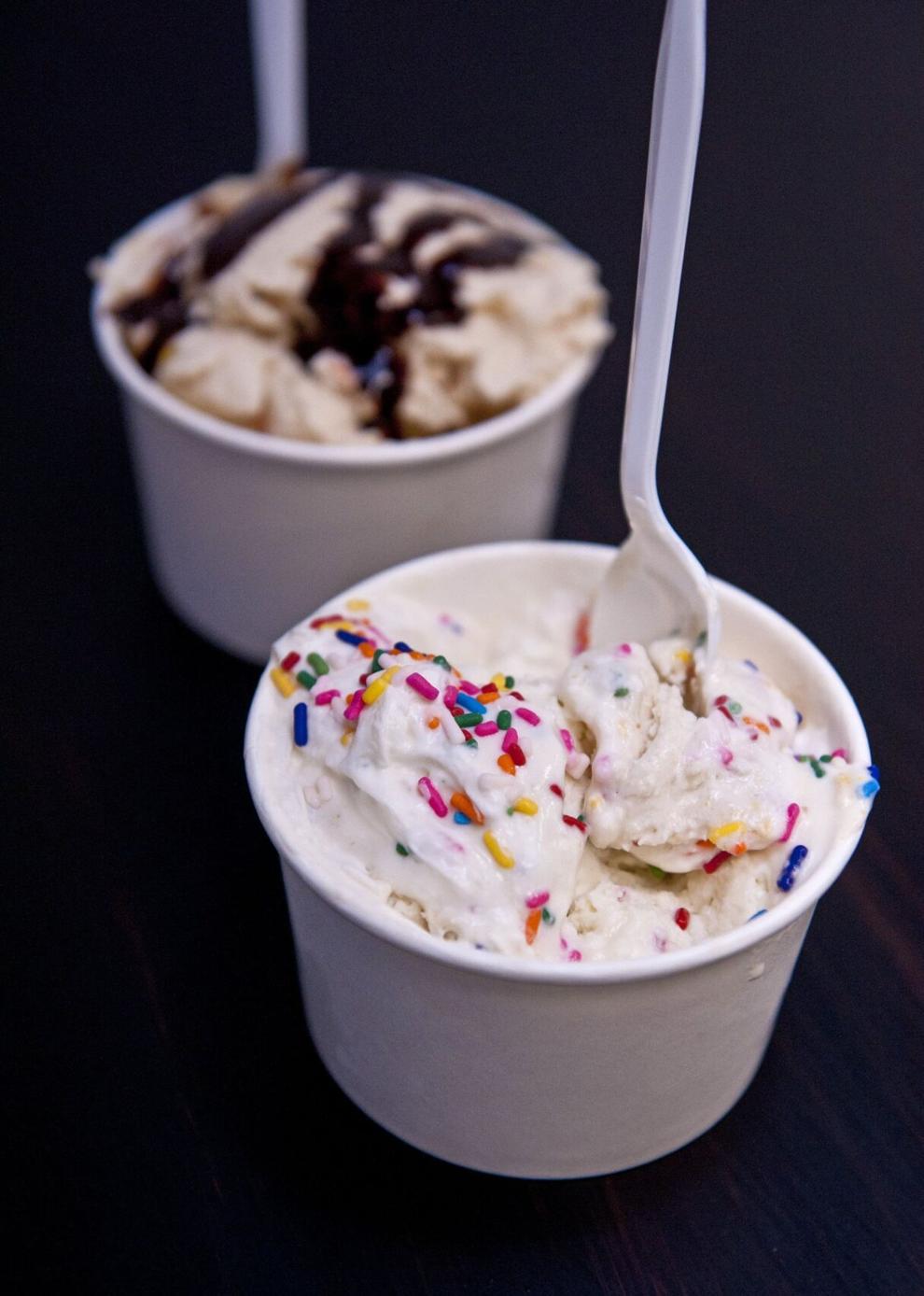 Other flavors of ice cream include Birthday Cake, Nutella, Gimme S'mores and PB & Chocky.
Cook said that the menu probably will expand in time. "With all of the supply issues, we've had to scale down the menu," she said. "Especially with liquor, a lot of things are out of stock now, but we probably will be adding more items in the coming weeks."
The shop has six Kitchen Aid mixers in clear view so customers can watch as their ice cream is made. "It's really fun to watch," Cook said, in part because each blast of nitrogen produces big clouds of frosty vapor that resembles something out of a scientist's lab.
Cook said that plans call for eventually adding milkshakes and coffee drinks. Chill Nitro also may partner with a local bakery to offer some baked goods, Cook said.
The store will be open Thursday through Sunday to begin with, but Cook hopes to expand the hours as she hires more staff.
Cook's partners in the business are her father, Dave Graziano, and Mark Lowder, who together own four Biscuit King restaurants: three in Lexington and one in High Point; her brother Tripp Graziano, who owns WIN Home Inspections in Greensboro, and friend Asli Schoone, a personal trainer in Greensboro, who also will manage Chill Nitro initially.
"We met years ago through our kids and became friends," Schoone said of Cook. "We've wanted to do something together like this for a while."
336-727-7394
@mhastingswsj