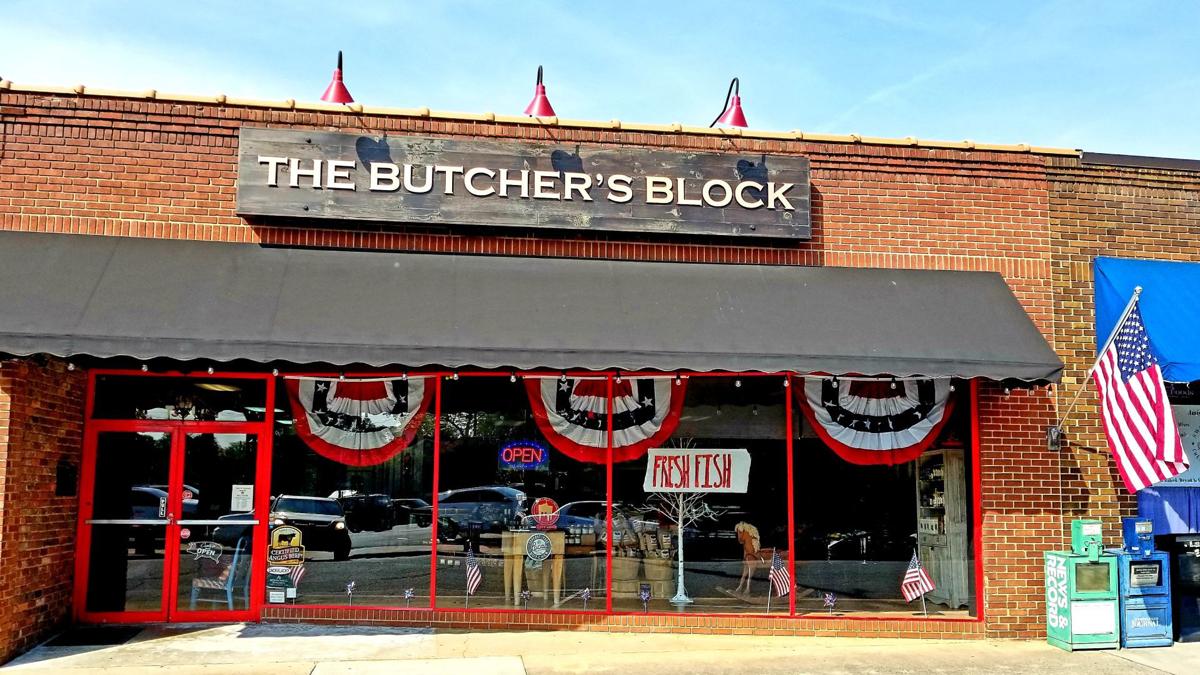 A butcher shop from Lexington is one of several tenants announced last week for the new Link Apartments building on Patterson Avenue in Innovation Quarter.
The Butcher's Block, owned by Eric Everhart, hopes to open by this fall.
Other businesses coming to the building include DeBeen Espresso, which has had a coffee shop in High Point since 1997, and Cycle Your City, a bicycle accessory and repair shop that will move from its current location at 362 Patterson Ave.
Everhart opened The Butcher's Block at 30 West 2nd Ave. in Lexington in 2017 after a long career in grocery management. "I started as a bagger when I was a kid," Everhart said.
As he grew into management at such stores as Food Lion, Bi-Lo and Fresh Market, he started to form a dream of opening his own store one day.
"This was something I planned for 25 years," Everhart said. "Ever since I had my first rib-eye, I've wanted to expose more people to that great flavor."
The Butcher's Block in Lexington sells a variety of meats and a full selection of seafood.
It also sells a small selection of other foods, primarily such North Carolina products as Black Mountain Chocolate, Ashe County cheese, Cape Fear Rum Cakes, and Cackalacky BBQ Sauce.
Everhart said that the shop carries N.C. seafood when available, including shrimp, flounder and oysters. It also carries such other seafood as scallops, snapper, lobster and king crab.
Meats include primarily beef, pork and chicken. Everhart said he is working with Joyce Farms, based in Winston-Salem, to carry some of its chicken products.
Everhart said that the shop is known for the quality of its Certified Angus Beef steaks, and that it also sells choice and prime cuts. He said he also sells imported Japanese Wagyu beef, known for its fat marbling and tender taste as well as its high cost. The Wagyu beef typically is offered only occasionally, such as for holidays, because of its cost. "In Winston, we'll probably start off offering it once a month and see how that goes," Everhart said.
Everhart said that the Butcher's Block cuts its own meat. "Nothing is pre-packed and, though we have a few frozen products, probably 90% is fresh."
The Butcher's Block location in Innovation Quarter will be almost 3,900 square feet, larger than the original location in Lexington.
Everhart said that though the design of the new shop will be a little different, the offerings will be the same, with one major difference. He plans to sell beer and wine at the Winston-Salem shop.
Everhart said he would like to open in September if possible but October is more likely.
Stay up-to-date on what's happening
Receive the latest in local entertainment news in your inbox weekly!