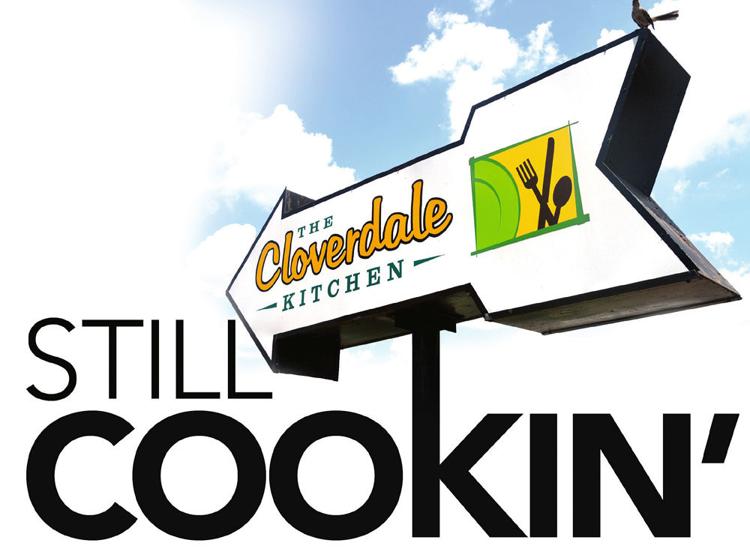 Smashing plates was once a common tradition for people of Greek heritage. It's thought to ward off evil spirits and bring about good luck, especially at a wedding reception or a Greek restaurant. But what about a significant amount of broken plates, say enough to stock a restaurant?
That's exactly what happened to Gus Ballas when he showed up on his first day as the new head chef at Cloverdale Kitchen.
"When I walked in the door, turned the lights on and went to the kitchen, I saw all the plates broken on the floor. The shelf had come down because the weight was so much," says Ballus, now 73. Another employee ended up bringing in new plates, and Cloverdale Kitchen was able to open on the morning of August 15, 1968. Exactly 50 years later, the restaurant celebrates a huge milestone as a family-owned establishment.
"That's what 50 years of good partnerships gets you," says co-owner Johnny Cortesis. He and his brother, Dino, run the restaurant today. "Restaurants don't normally last this long, but we've stood the test of time. We're now seeing second and third generations come in."
They've done so by consistently offering quality foods at fair prices, complementing each meal with friendly service and homegrown charm.
Restaurant Roots
The story of Cloverdale Kitchen begins with George Cortesis, a transplant from Greece who came to Winston-Salem in 1951 and began working in the restaurant business. He spent over 15 years working at various diners downtown before deciding to open his own restaurant in the newly built Cloverdale Plaza, adjacent to the burgeoning Ardmore neighborhood. He'd then reach out to Angelo Cortesis and Gus Ballas about coming aboard and joining the endeavor.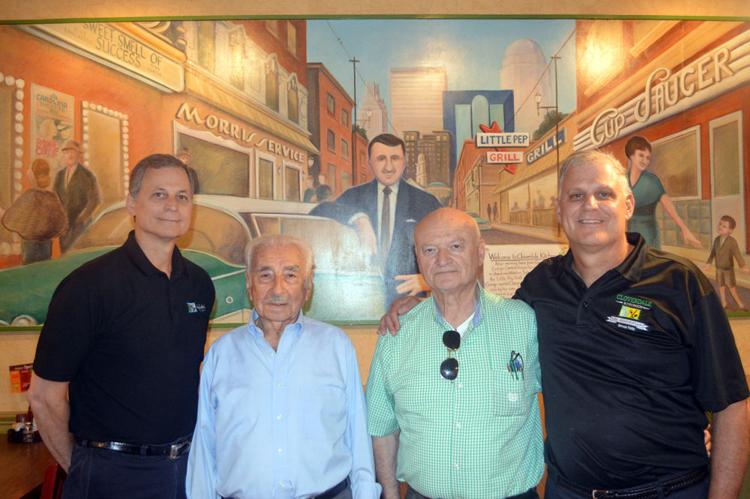 "The partnership [in 1968] was formed with a 100 percent commitment and the understanding that everyone was going to work hard," Dino says on behalf of his father. "They thought it was an opportunity for them to try and do better."
The three men owned the restaurant jointly until 1985 when George's sons, Johnny and Dino, became the new co-owners along with their father after buying out Gus and Angelo. The brothers assumed total responsibility of the restaurant after George passed away in an automobile accident in 1998.
Today, a mural covers the largest wall in Cloverdale Kitchen, paying homage to George and his life as a restaurateur. The mural helps tie together the ambience of the place, which is very much like it was back in 1968. There are old-timey photos adorning every wall, and clovers in every size and color decorate the establishment, reinforcing the identity and relationship behind Cloverdale Plaza and Cloverdale Kitchen itself. Music plays in the background, and counter seating is available for those who don't want a booth.
Many of today's menu items are staples from Ballas' heyday, including the meatloaf and country style steak. The vegetables are changed out daily (after all, the restaurant is very much a meat-and-two kind of place) but the staples remain largely the same from when Gus crafted the menus 50 years ago.
"A lot of Gus's recipes are still being used today, 50 years later," Johnny says. "We haven't changed the coleslaw, potato salad, or the meat sauce recipes."
Most items on the menu are between $5 and $10. Breakfast is served all day and remains the restaurant's top draw. Favorites include waffles, poached eggs, Greek omelets, and more than a dozen pancake varieties. Lunch and dinner favorites include items like marinated beef strips, chicken pot pie, fried chicken, baked spaghetti, and BBQ ribs, along with an assortment of wraps, sandwiches, and seafood. Dessert is highlighted by classic treats such as bananas Foster, apple pie, and peanut-butter chocolate cake. The restaurant also has wine and beer available with dinner.
'Feels like family here'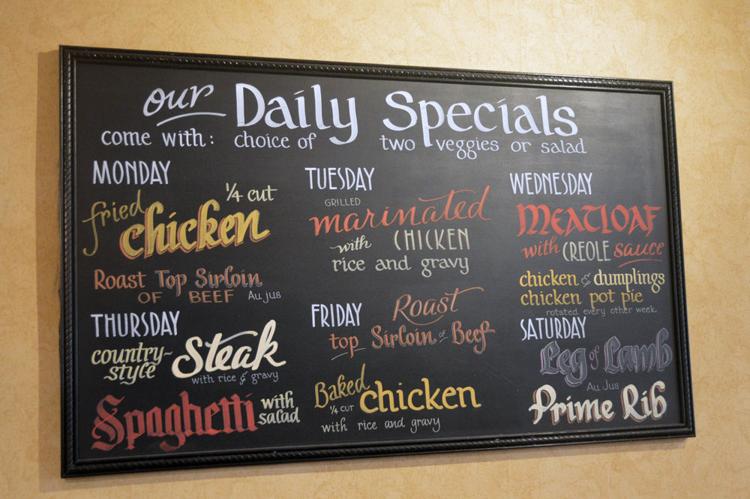 Above all, Cloverdale Kitchen aims to serve home-style meals at affordable prices with service that makes diners feel like part of the family. It's a formula that's helped the restaurant develop an army of regulars many of whom come in multiple times a week.
Cloverdale has also welcomed a few celebrities, ranging from politicians to actors to the occasional pop star. Such was the case in 2009 when singer Jessica Simpson stopped in before performing at the LJVM Coliseum.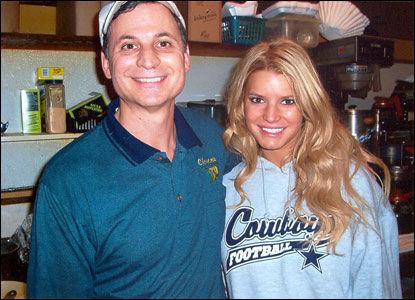 "She ordered fried chicken and was a big tipper," recalls Johnny, saying waitresses initially mistook her for Fergie. "She was incredibly nice, too. I asked her to take a picture with me, and when she said yes, my heart was pounding like I was working out."
Celebrities aside, most of the customers here are just everyday folks who like a good meal and good conversation—customers like Ted Whitaker and his wife, Sybil, who've been dining at Cloverdale Kitchen for nearly five decades.
"We started coming in October of '68, back when (current owners) Johnny and Dino were just little things, but we knew George, their daddy, really well," Ted says. "It's always felt like family here, like we're going into our own family's home and eating. It's just a wonderful place, and I've never once had a bad meal."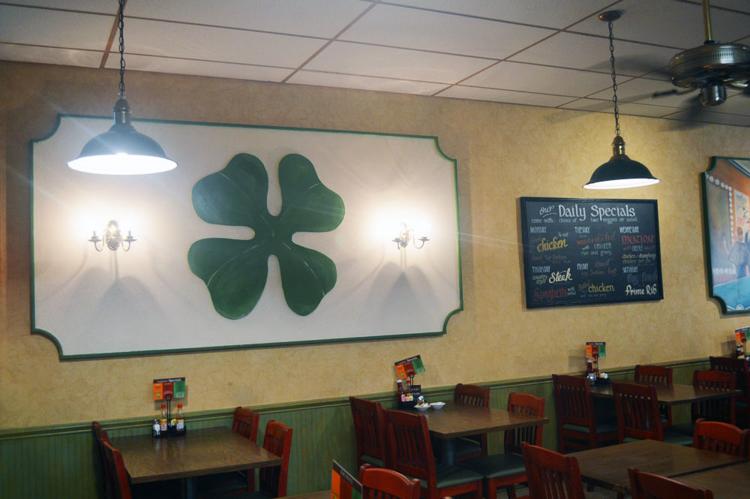 Stay up-to-date on what's happening
Receive the latest in local entertainment news in your inbox weekly!