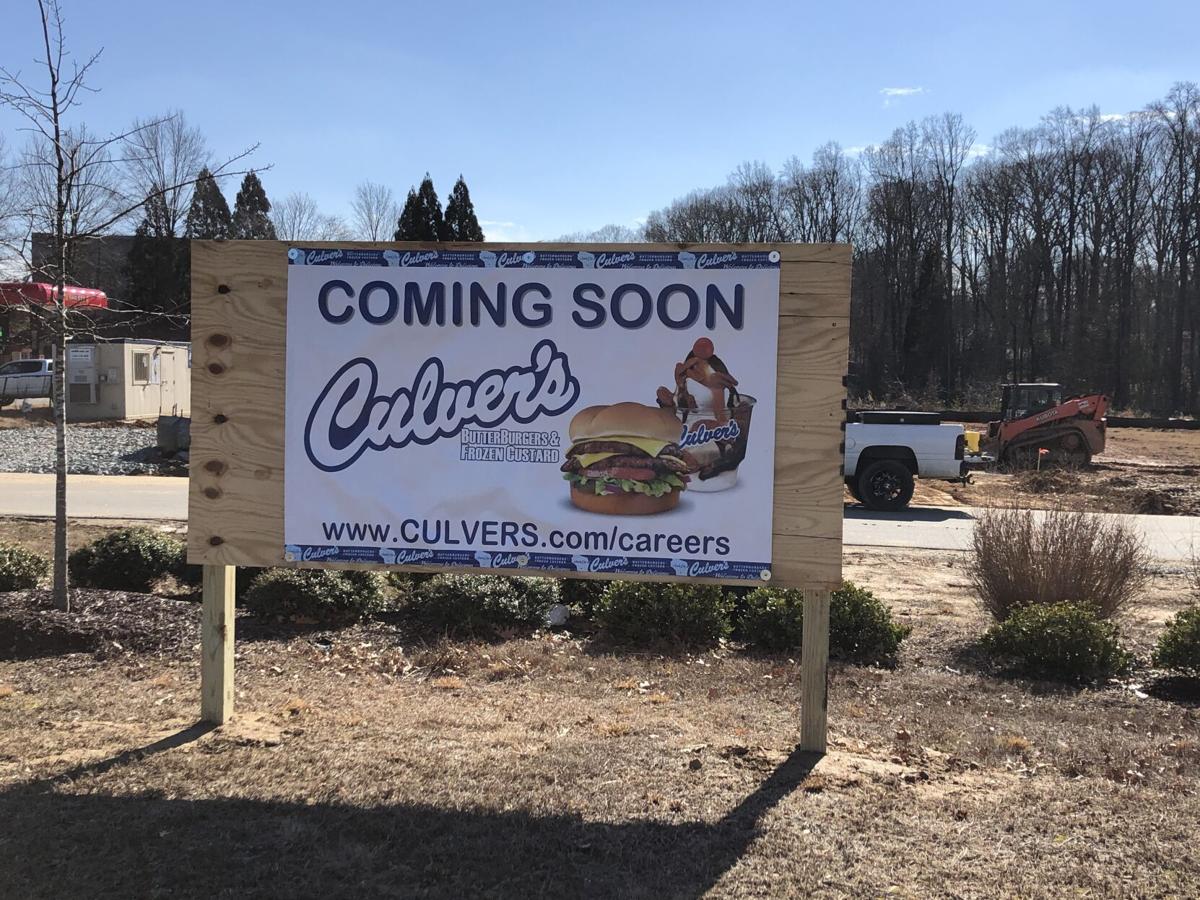 Winston-Salem is expected to get its first Culver's fast-food restaurant by early summer.
A Culver's sign recently went up on Fairlawn Drive next to Sheetz and across the street from Lidl, near the intersection of Fairlawn and Silas Creek Parkway.
The "Coming Soon" sign is on an empty lot. Grading work has begun on the lot, but there is no building yet.
Culver's is a fast-food chain founded in 1984 in Sauk City, Wis., that is known for its burgers and frozen custard. According to the company's website, it has more than 650 stores in 24 states.
Culver's is particularly known for its "butterburgers." The name comes from the fact that the burger buns are buttered and lightly toasted.
The restaurant also sells chicken and fish sandwiches, salads and seafood platters.
The restaurant will be run by franchisee Vikramkumar Patel of Statesville. Patel also owns a Days Inn in Statesville and several Dunkin' stores in Charlotte, but this will be his first Culver's.
Other franchisees own 10 Culver's in North Carolina, including ones in Charlotte, Kannapolis and Mooresville, but this will be the first Culver's to open in the Triad.
Patel said he was drawn to Culver's concept because unlike some fast-food restaurants, Culver's cooks its burgers to order. It also makes frozen custard in the restaurant fresh in small batches every day.
Patel said he hopes to open June 21.
336-727-7394
@mhastingsWSJ