Though many food trucks have struggled to find an audience during the COVID-19 pandemic, Wutyasay food truck has adapted to fit the times.
Food trucks, as takeout businesses, have been permitted to operate throughout the pandemic, but many of the trucks have shut down simply because they have no place to go.
Bars, breweries and wineries provide the majority of the clientele for food trucks. And company offices provide much of the rest. Bars are still shut down, breweries and wineries have only recently been allowed to reopen, and many company offices are still nearly empty as employees work from home.
The result is that many trucks have had precious few earning opportunities this spring — normally a busy season.
"That week in March when the pandemic hit, I probably had $10,000 in bookings," said Roger Billingsley-Hayes, the owner of Wutyasay food truck, which serves a variety of fried seafood, burgers, ribs, wings and more. Many people know Wutyasay from its booth at the Dixie Classic Fair the past two years, where it sold such items as collard-green egg rolls. The truck also offers homemade desserts, such as pound cake, red velvet cake and banana pudding.
Like many trucks, Wutyasay sat idle for the first couple weeks of the pandemic, as Billingsley-Hayes hoped the crisis would be short-lived. But when it became clear that things wouldn't return to normal any time soon, he found an alternative to all of his usual setup spots: his church.
Billingsley-Hayes not only operates a food truck, but also is the senior pastor of ReNewal Fellowship United Church of Christ, a small congregation on Jonestown Road. (Billingsley-Hayes has been streaming the church's services during the pandemic and only this month began to offer some in-person services outdoors.)
"We had done Friday fish frys here before, and catered birthdays at the nursing home across the street. So some people who live around here already knew about the truck," he said.
With his food-truck calendar suddenly empty, Billingsley-Hayes first chose to do a fish fry the first Friday in April. Encouraged by the turnout, he set up Saturday.
He ended up serving Wutyasay food out of the church parking lot every Friday and Saturday in April. In May, he added Thursdays.
And even though we're now in Phase Two and he has begun to get calls to take the truck out again, he has decided to keep operating it at the church every Thursday, Friday and Saturday through July.
He said he will start accepting bookings now but not for those three days of the week. "We made the commitment to be here Thursday, Friday and Saturday. I'm grateful to the community here for the support. We're making less money, but it's better than no money," he said, a refrain repeated by restauranteurs all over town.
His support is not coming just from the small congregation — which often averages less than 20 people at a Sunday service — but also from the residential community up and down that stretch of Jonestown, which is more than a mile away from restaurants and other commercial businesses. In a way, it's an ideal spot for a food truck.
ReNewal has a circular drive, which has worked out well for drive-thru service and social distancing. Customers can order, pre-pay and even select a pickup time on Wutyasay's website. Billingsley-Hayes' husband, Tunnie Billingsley-Hayes, and his sister JoAnna Hayes work the customer-service table for people who need to order and pay onsite. Billingsley-Hayes also has Gary Scales helping him on the truck. Everyone is wearing masks.
Whether customers order online or in person, they still can get their food without getting out of their cars. However, Billingsley-Hayes has set up a few tables with umbrellas for anyone who wants to eat there.
The other day,s Darnell Gaffney pulled in after a day's construction work in his concrete business. "This is great," he said of the drive-thru concept.
Tika Douthit, a member at ReNewal, swung by for some fish, wings and fried okra. "I just love his fish, but his chicken's really good, too. And his desserts are amazing," he said.
Nancy Akins was a first-time customer the same evening — on orders from her daughter. "I was out running errands and my daughter called and asked if I was anywhere near here. I really wasn't, but she said I had to come."
"I was on my way to another restaurant," Nina Eller said, "when I saw this and decided to stop. I just like homemade food."
Billingsley-Hayes said that the church location is out of the way for many people, but the street does get a lot of traffic, and he's hoping business will gradually increase as word spreads.
"It's not the same (as before the pandemic), but we're able to stay viable," Billingsley-Hayes said. "We had to move to a model that works."
Wutyasay Food Truck during COVID19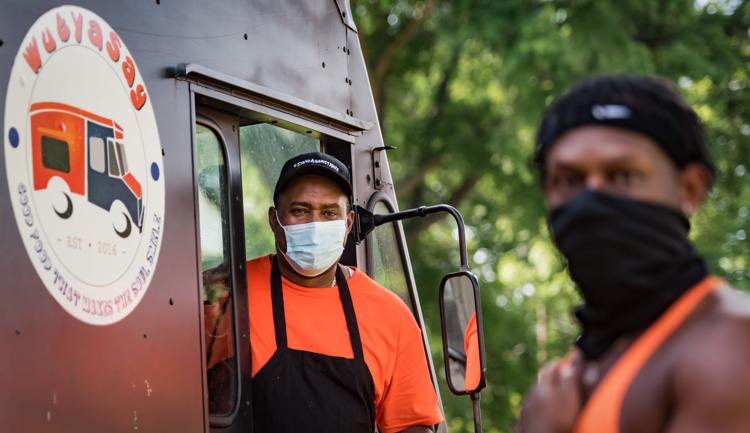 Wutyasay Food Truck during COVID19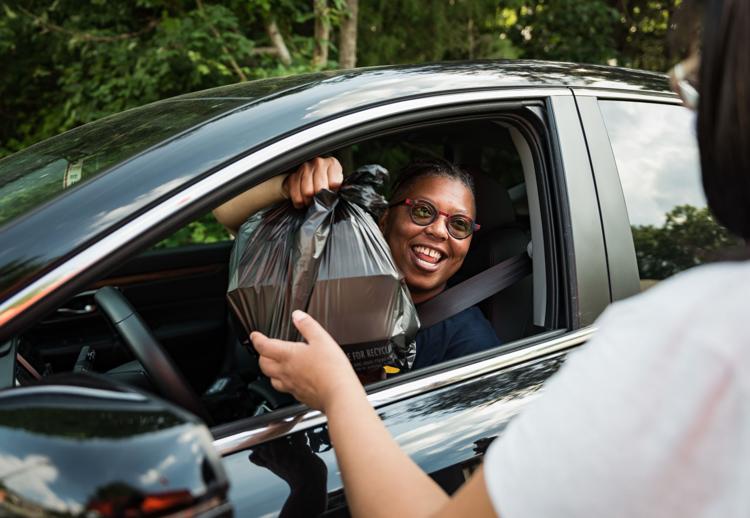 Wutyasay Food Truck during COVID19
Wutyasay Food Truck during COVID19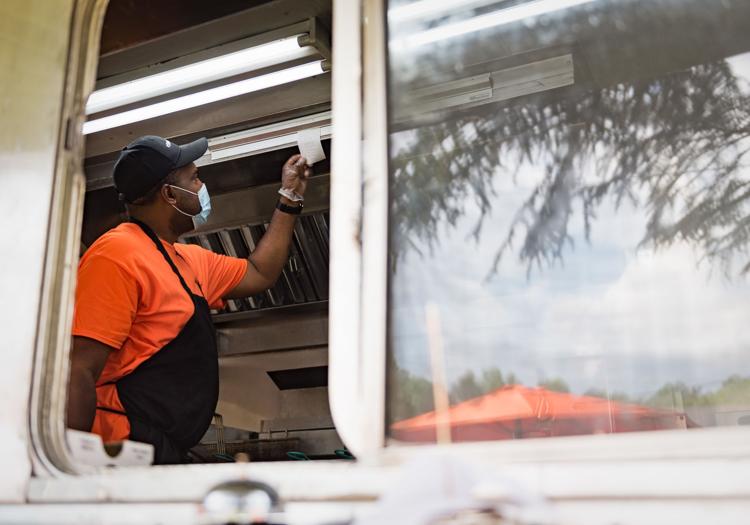 Wutyasay Food Truck during COVID19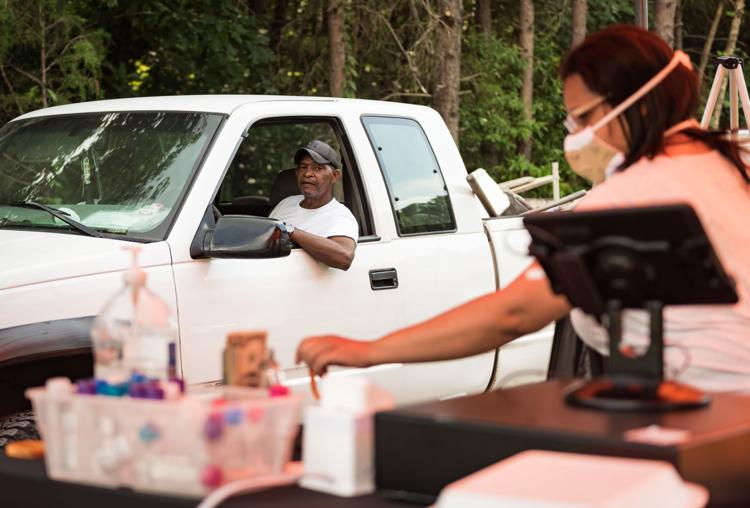 Wutyasay Food Truck during COVID19
Wutyasay Food Truck during COVID19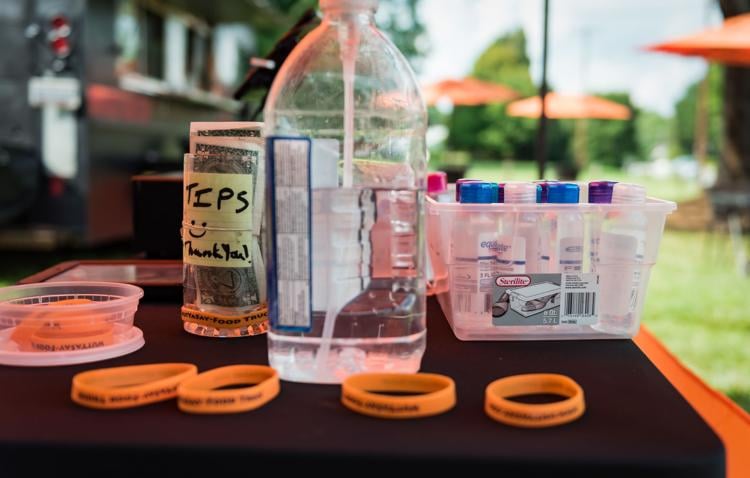 Wutyasay Food Truck during COVID19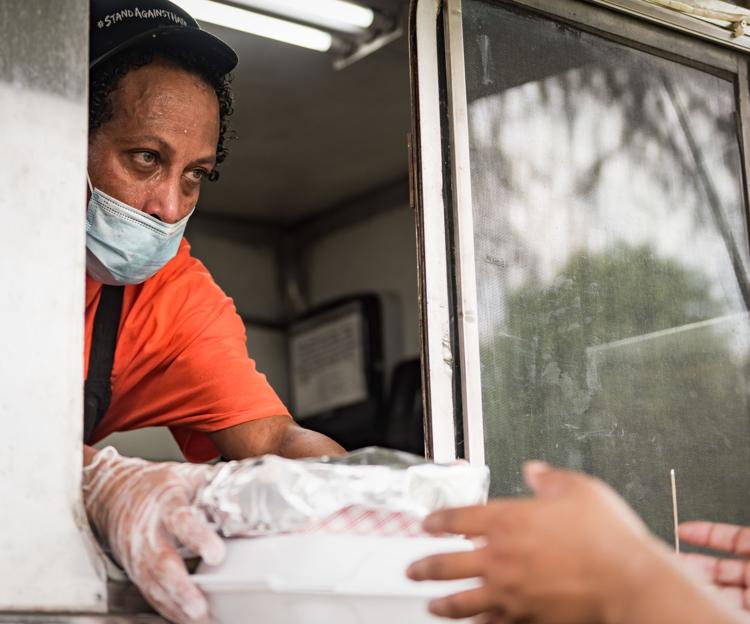 Wutyasay Food Truck during COVID19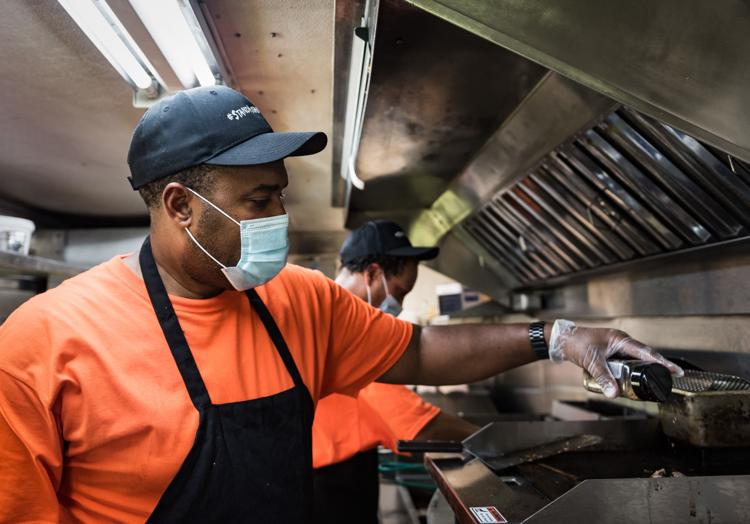 Wutyasay Food Truck during COVID19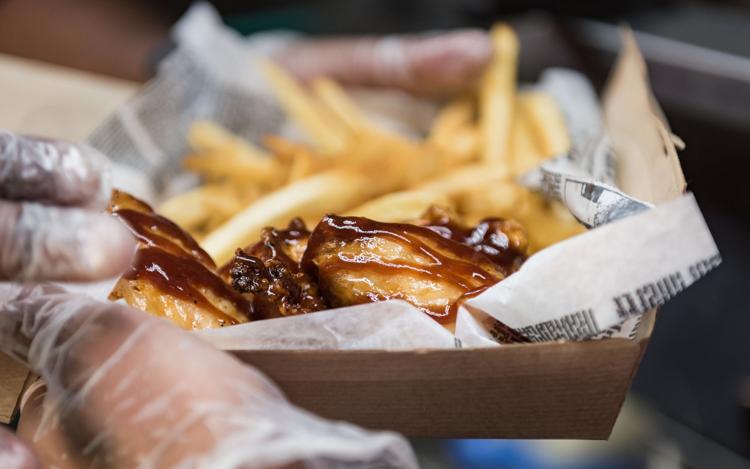 Wutyasay Food Truck during COVID19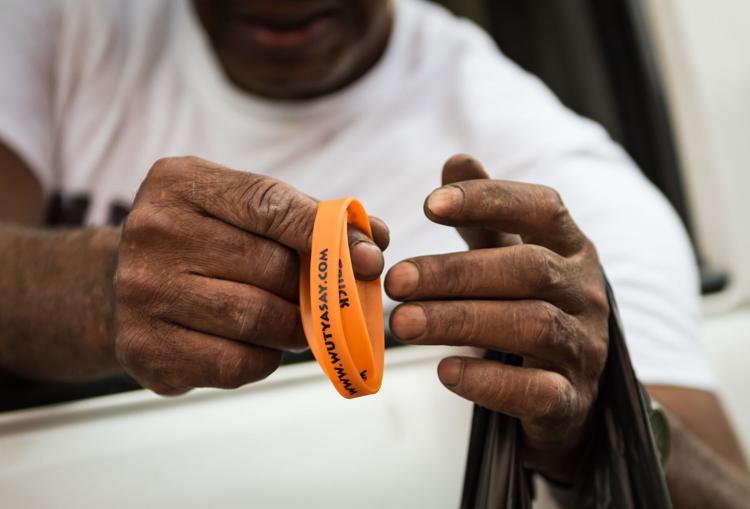 Wutyasay Food Truck during COVID19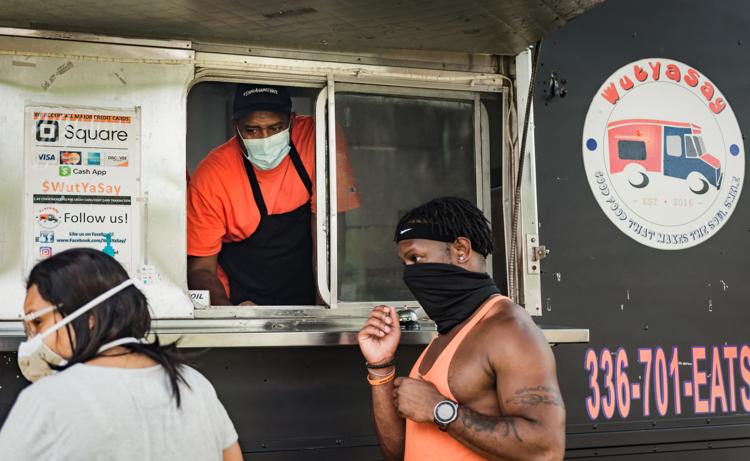 Wutyasay Food Truck during COVID19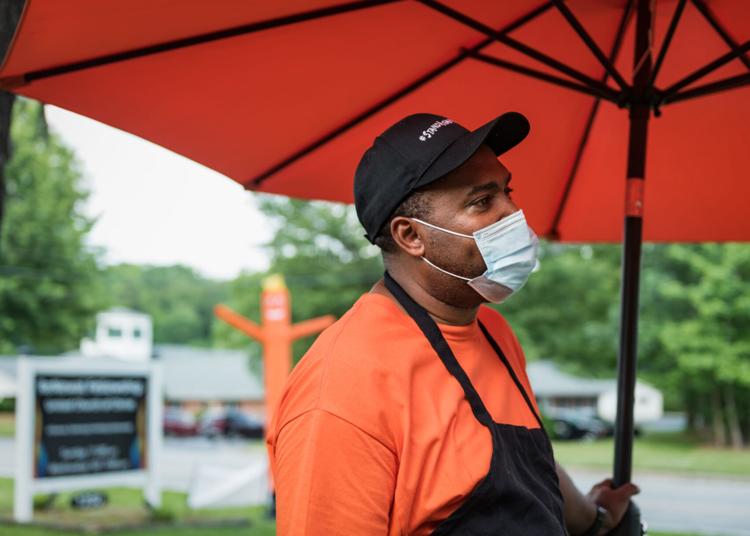 Wutyasay Food Truck during COVID19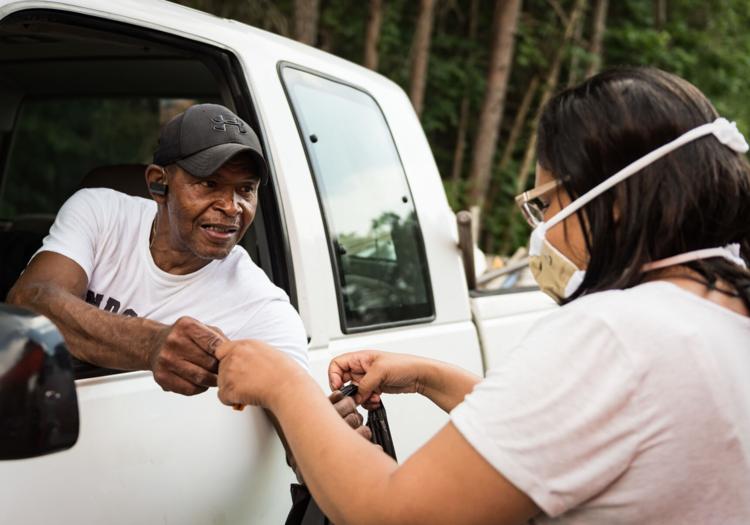 Wutyasay Food Truck during COVID19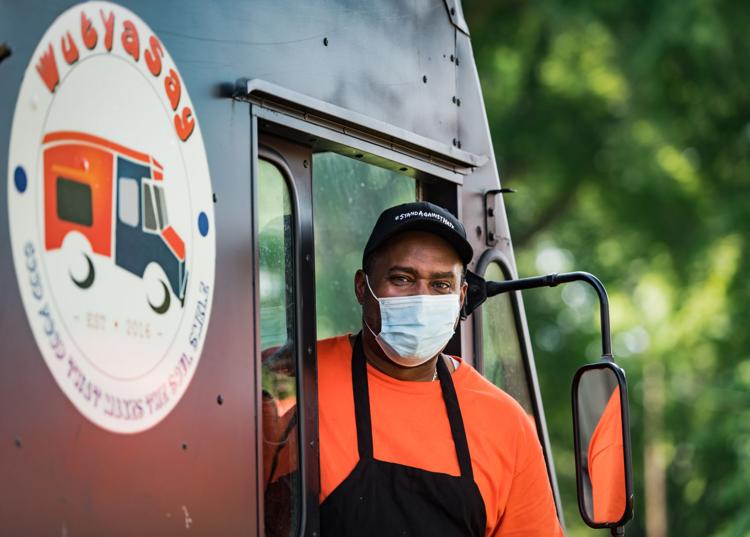 -- HIDE VERTICAL GALLERY ASSET TITLES -- (copy)