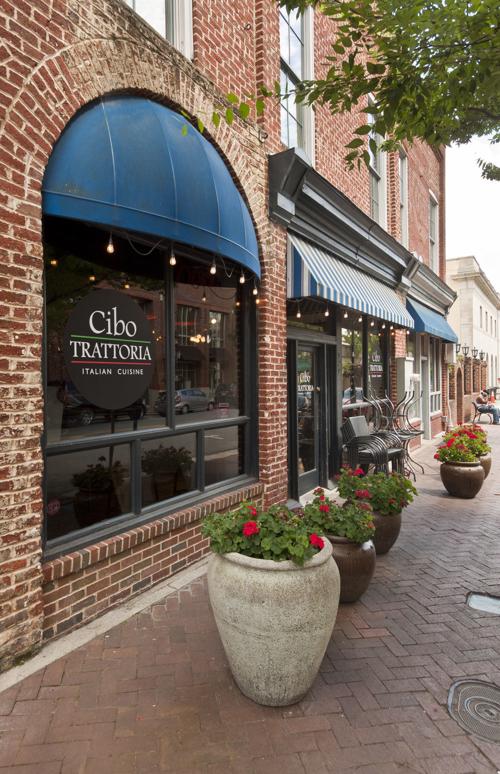 Freddy and Terry Lee are planning to open an Italian restaurant in the former Trade Street Diner location at 529 N. Trade St.
The Lee brothers — who also own Bernardin's, Bleu and other restaurants — operated Trade Street Diner in partnership with chef John Tharp from October 2107 until March, when the first COVID-19 restaurant restrictions were imposed. Trade Street closed completely in March and never attempted takeout or delivery.
Freddy Lee said that Trade Street's business had been slow before the pandemic. "Friday, Saturday and Sunday were good, but we didn't do anything the rest of the week," Lee said.
The new restaurant, Cibo Trattoria, came together after Lee was contacted by former employees of Paul's Fine Italian Dining. Paul's owners announced this week that it would not reopen, but the restaurant has been closed since May 5.
Cibo's staff will include the former chef and sous chef at Paul's and a former manager, Lee said.
Lee said that the restaurant initially will be open for dinner only, from 5 to 9:30 p.m. Tuesday through Saturday. "We want to do dinner first, probably at least until Phase Three, then we could open for lunch," he said.
He said he may open the restaurant as early as Friday.
Lee said he thinks Italian food is a better fit for Trade Street.
"I liked Trade Street Diner, but it was kind of Southern, and we were competing with Sweet Potatoes (about a block away)," he said.
Other Italian restaurants downtown include Mission Pizza Napoletana at 707 N. Trade St., Cugino Forno at 486 North Patterson Ave. and Quanto Basta at 680 W. Fourth St., but Lee said he hopes to offer diners something a little different with Cibo.
"The menu will have some different things, but a lot of it will be very similar (to Paul's)," Lee said.
Cibo's menu is expected to mimic Paul's in offering traditional, classic Italian dishes, such as minestrone, veal piccata, manicotti and osso buco.
Lee said he is trying to keep prices moderate, with pasta dishes under $20 and entrees under $30. "Everything will be under $30," he said.
Stay up-to-date on what's happening
Receive the latest in local entertainment news in your inbox weekly!