Mayberry has opened its downtown location at 216 W. Fourth St., in the former Tropical Smoothie spot at the corner of Cherry and Fourth. Mayberry announced plans for that space in January after using it briefly last summer as a pop-up location during the 2019 National Black Theatre Festival.
The new location offers a pared down version of the regular menu available at its larger locations — 50-A Miller St. in Winston Salem and 131 W. Lexington Ave. in High Point — but similar to the menu at 946 Summit Ave. in Greensboro.
The menu includes a selection of soups, salads, sandwiches and ice cream treats. The restaurant is open for lunch and dinner daily.
Owner Michael Rankin said he had planned to open in March, right around the time the COVID-19 pandemic hit and Gov. Cooper issued his first stay-at-home order and restaurant restrictions.
"Initially we had planned on opening around March 1. We were running a week or two behind schedule, and that was the time of the pandemic. So we decided to slow down and wait to see."
Rankin quietly opened the Fourth Street location for takeout on May 15, in preparation for Cooper's announcement of Phase 2 of lifting the COVID-19 restrictions. "This gave me a little to train my staff and work out the bugs," he said.
Since Cooper announced Phase 2, Rankin has decided to open the dining room.
That dining room was designed to seat about 40 people, but it will be reconfigured to meet social-distancing requirements.
The Fourth Street menu has about a dozen sandwiches, including grilled pimento cheese ($4.29), chicken salad ($5.79), barbecue pork ($5.29) and the Mayberry club ($7.79).
The six salads include tomato stuffed with chicken or tuna salad ($5.99) and chef's salad ($7.69).
There are five burgers ($7.49 to $7.99) and two hot dogs ($3.49 to $4.39). Chili and bean and bacon soup ($3.99 to $4.79) are available every day, there also is a soup of the day.
Daily specials offer deals on combo orders, such as Friday's prime burger, chips and your choice of soup or ice cream for $8.39.
Sides include fries, slaw, potato salad, pasta salad, fruit, onion rings and hot chips.
Ice cream treats include sundaes ($3.99 to $5.39), malts and milkshakes ($3.99 to $4.49) and banana splits ($5.69 to $6.69). There also is hot fudge cake, strawberry pound cake, fudge brownie and hot apple pie ($3.49 to $4.99).
The Fourth Street location has about 20 of Mayberry's 40-plus flavors. Ice cream is available by the scoop in dishes or cones, as well as in pints or quarts, starting at $3.47 for a single scoop.
Customers also can order Mayberry's Lock, Stock & Barrel, a $22.95 mound of eight scoops of ice cream, four scoops of sherbet, cake roll slices, banana, chocolate and other toppings.
Rankin said he is not requiring staff to wear masks because some employees said they were uncomfortable doing so.
Rankin has placed social-distancing markers on the floor for customers waiting to order. He has a poster in the window asking that people with COVID-19 not enter the restaurant. And he said staff are cleaning and disinfecting per the state's orders.
He also is setting up online ordering and delivery through DoorDash.
Mayberry on Fourth Street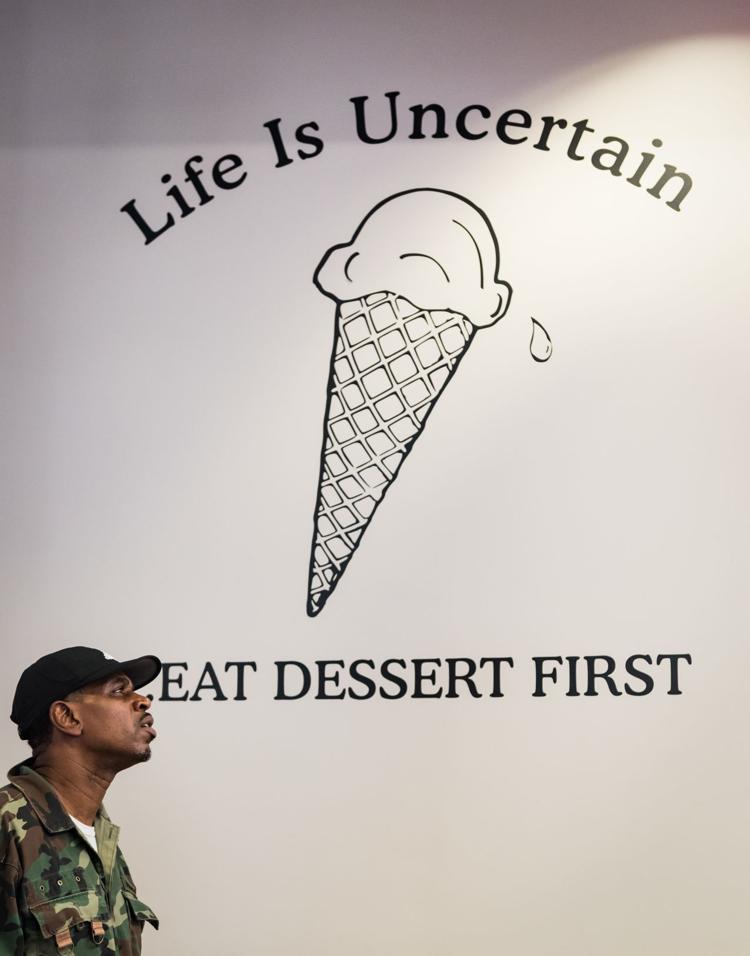 Mayberry on Fourth Street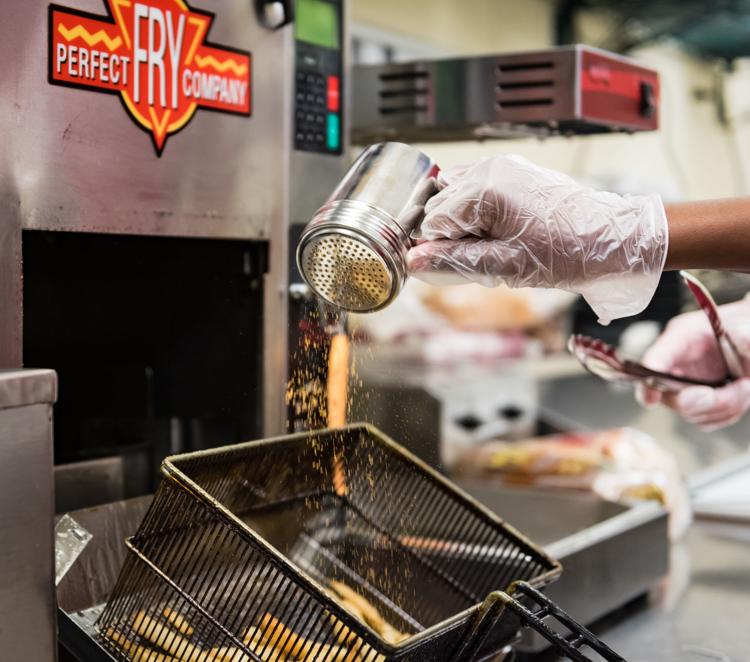 Mayberry on Fourth Street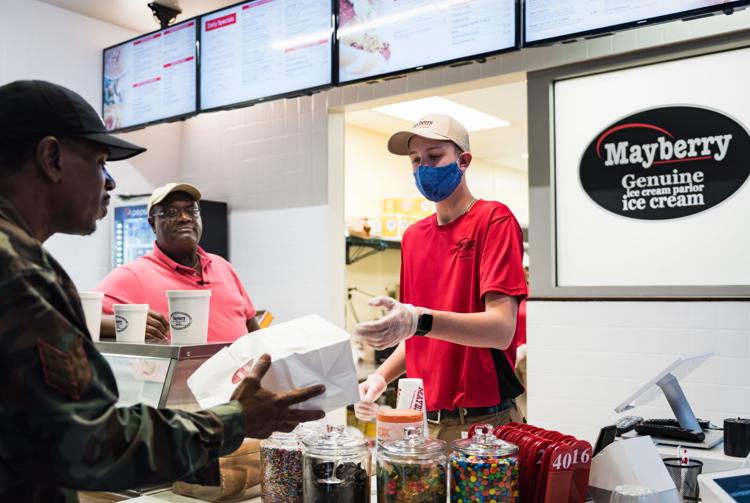 Mayberry on Fourth Street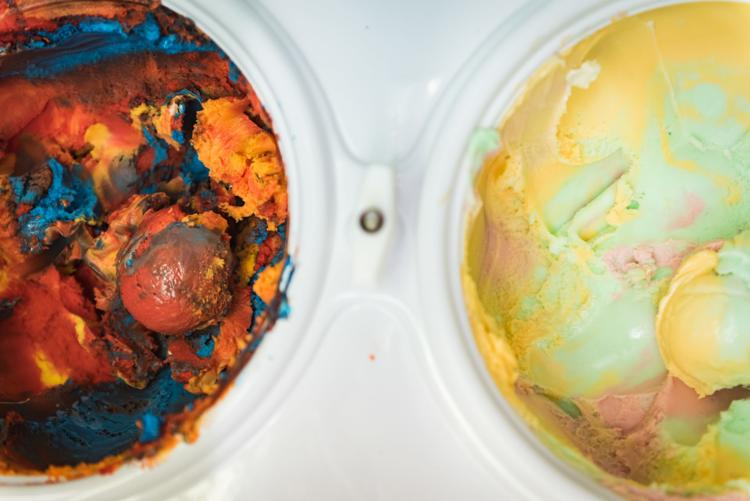 Mayberry on Fourth Street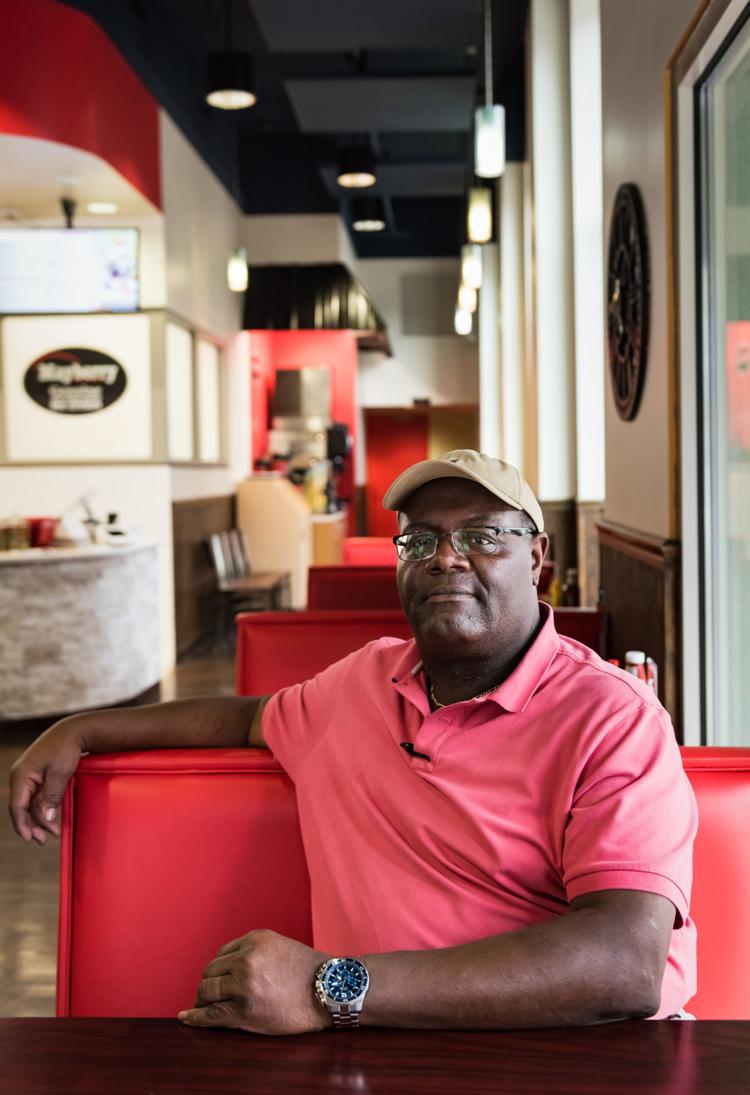 Mayberry on Fourth Street
Mayberry on Fourth Street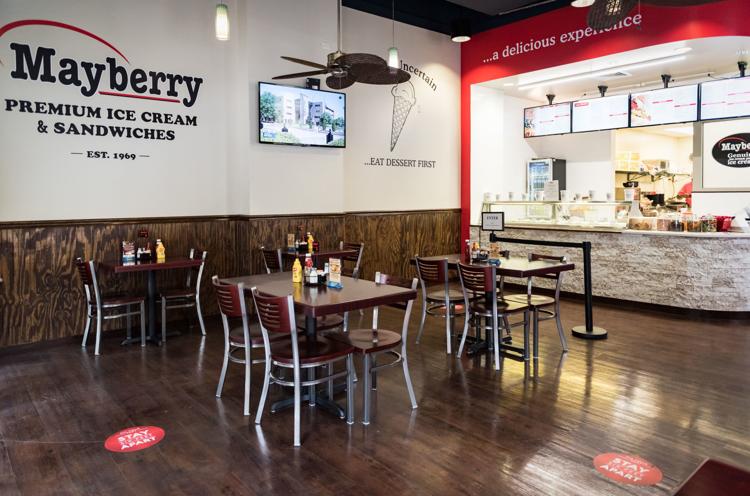 Mayberry on Fourth Street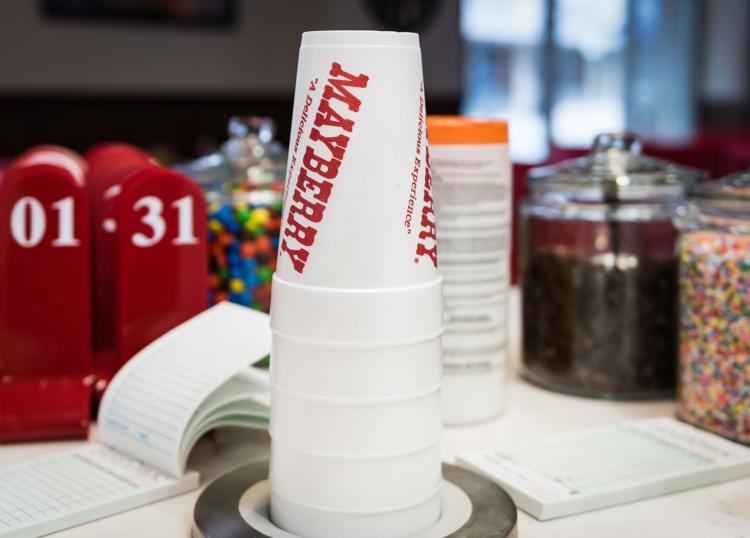 Mayberry on Fourth Street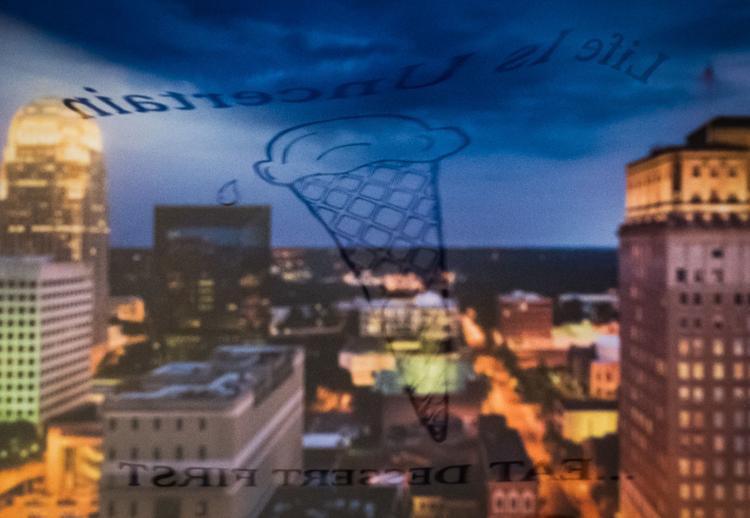 Mayberry on Fourth Street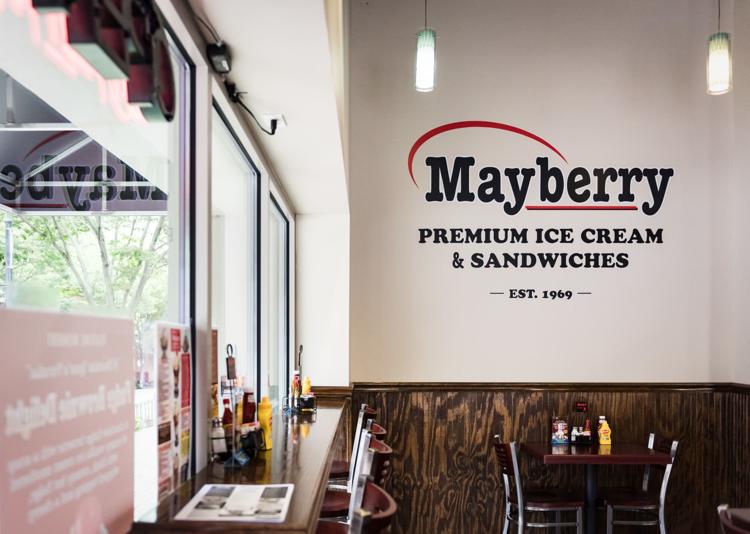 Mayberry on Fourth Street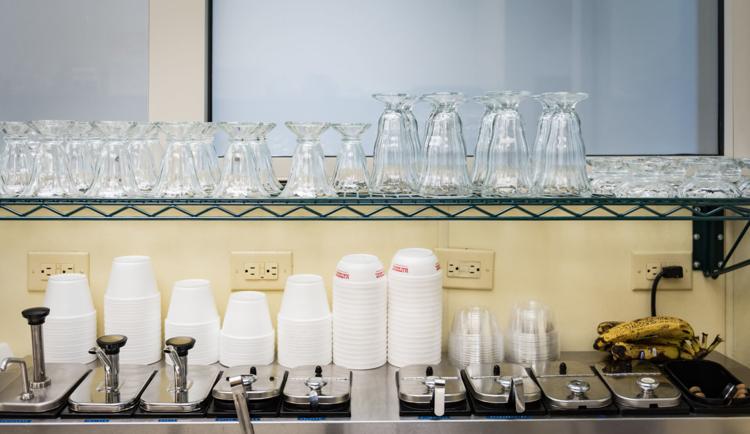 Mayberry on Fourth Street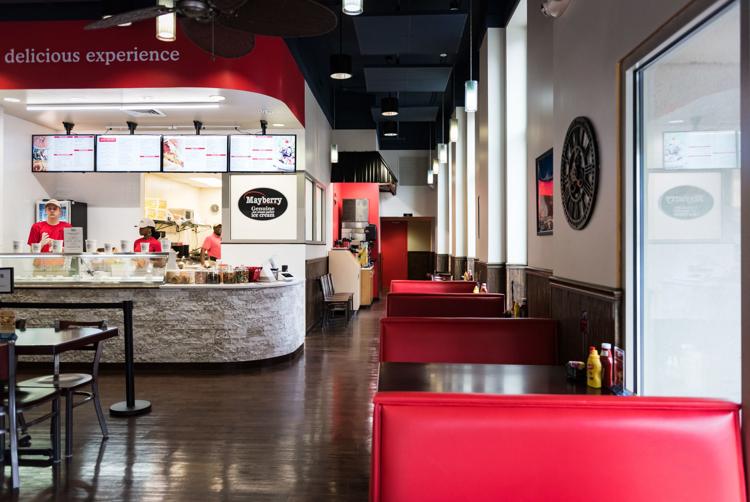 Mayberry on Fourth Street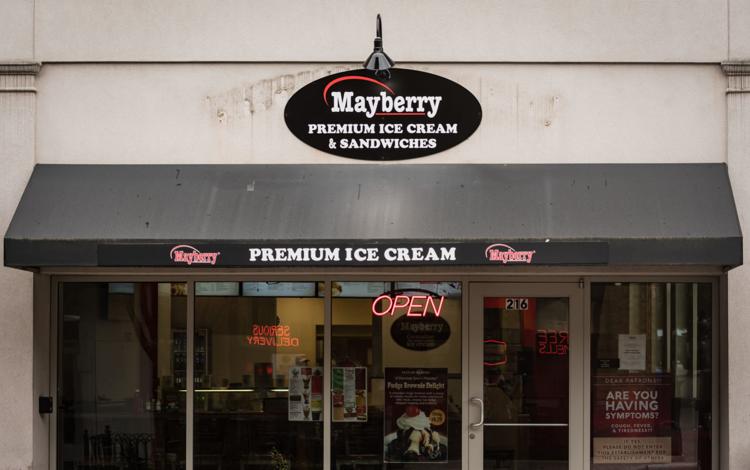 -- HIDE VERTICAL GALLERY ASSET TITLES -- (copy)