Winston-Salem has a new boba tea shop. Tiger Tea opened last month at 3252 Silas Creek Parkway in Silas Creek Crossing shopping center.
It is the second boba shop to open in Winston-Salem this year. Momo Ashi opened in August at 1961 N. Peacehaven Road in the Whitaker Square shopping center.
Tiger Tea is owned by four Chinese-American women and friends: Tina Zheng, Jo Zhou, Jay Chen and Mandy Liu.
Zheng is also the store manager. She said she recently moved to Winston-Salem from Georgia, where she owned a Chinese restaurant for years.
Tiger sells not only boba tea but also a variety of mostly cold drinks utilizing different combinations of tea, fruit, milk or yogurt.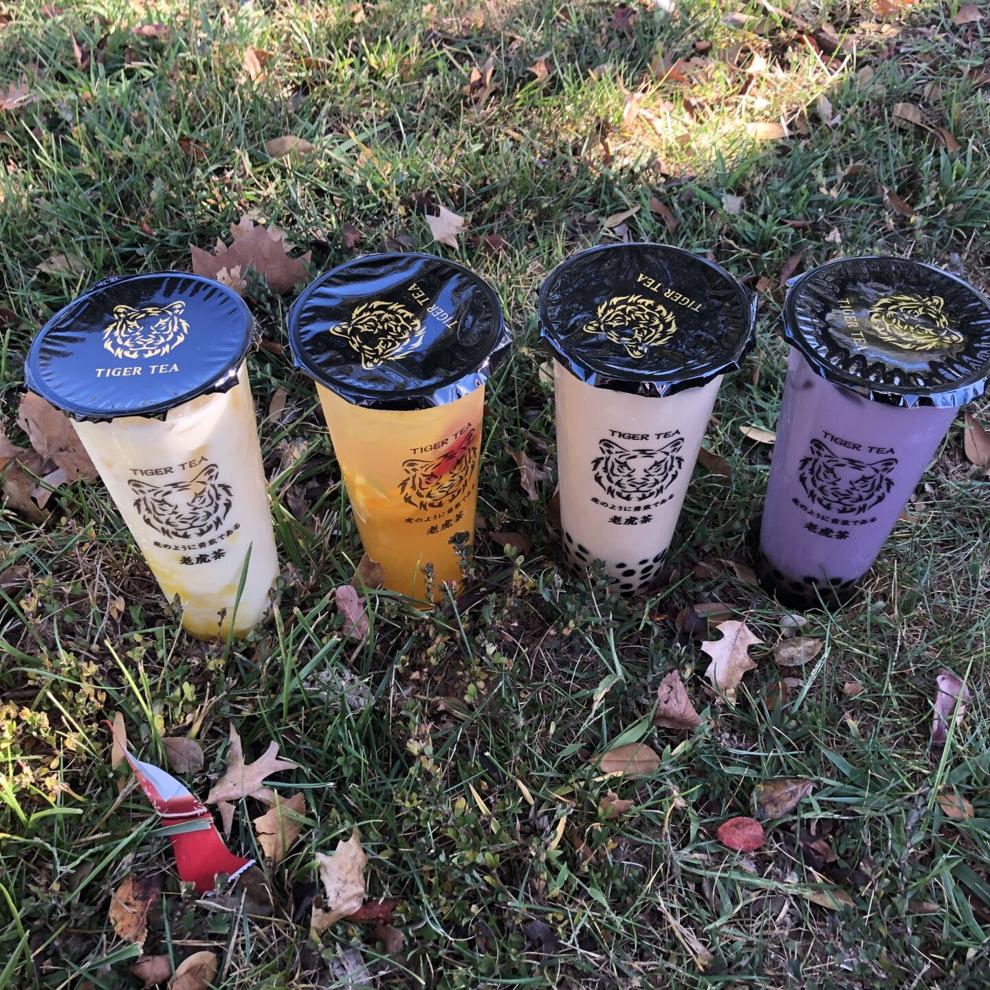 A line of brown-sugar boba milk drinks are available plain or with such additions as matcha, cocoa and taro. "The boba is cooked for hours in brown-sugar syrup," Zheng said. "This is very popular in New York now."
Tiger wow milk involves milk combined with various fresh fruits — or sweet potato — and a sweetener. Flavors include mango, strawberry and papaya. "We use all fresh fruit," Zheng said.
Zheng said that the shop generally uses organic whole milk for those drinks but will substitute Lactaid or almond milk on request. She also said the sweetener — a sugarcane syrup — can be adjusted on request.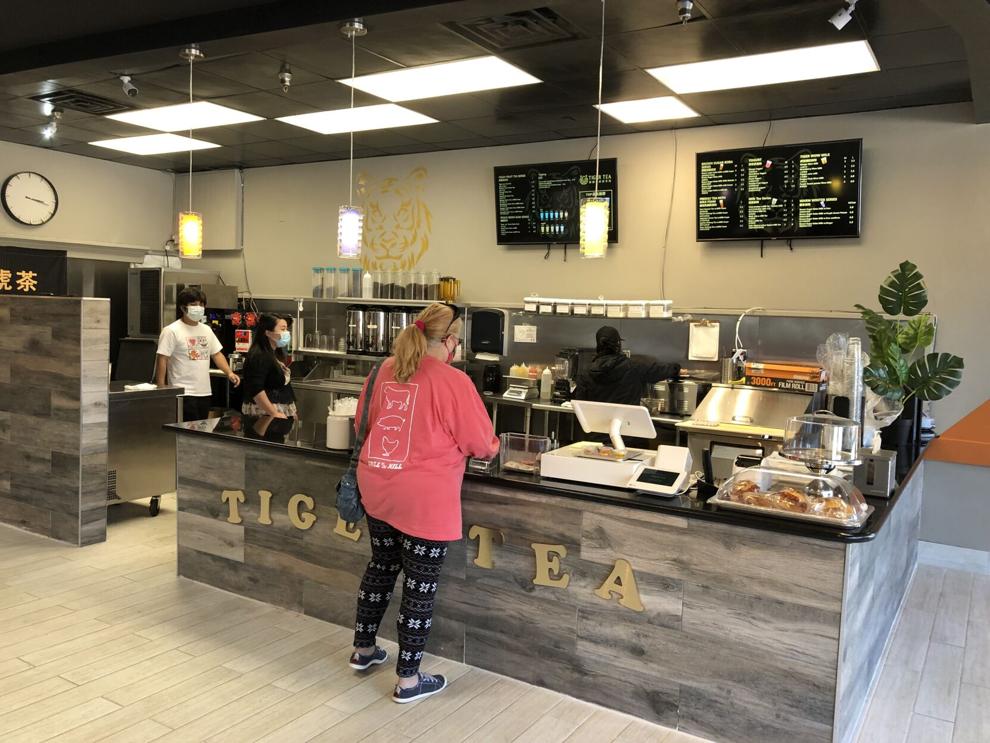 A similar line of drinks combines yogurt and fruit.
Customers also can get a variety of fresh tea with milk foam. Choices include peach oolong, Japanese green tea and lychee oolong.
Milk teas, using black tea with milk powder, are available with such additions as red bean, boba, or oats and tapioca.
A series of fresh fruit teas use Four Season brand green tea with such flavors as passion fruit, mango, orange avocado and grapefruit.
There also are smoothies made with ice and fruit.
Most drinks run between $5 and $6 and are available in two sizes.
The shop also sells a few Chinese baked goods that Zheng gets from Asian Market in Charlotte.
(336) 727-7394
@mhastingswsj