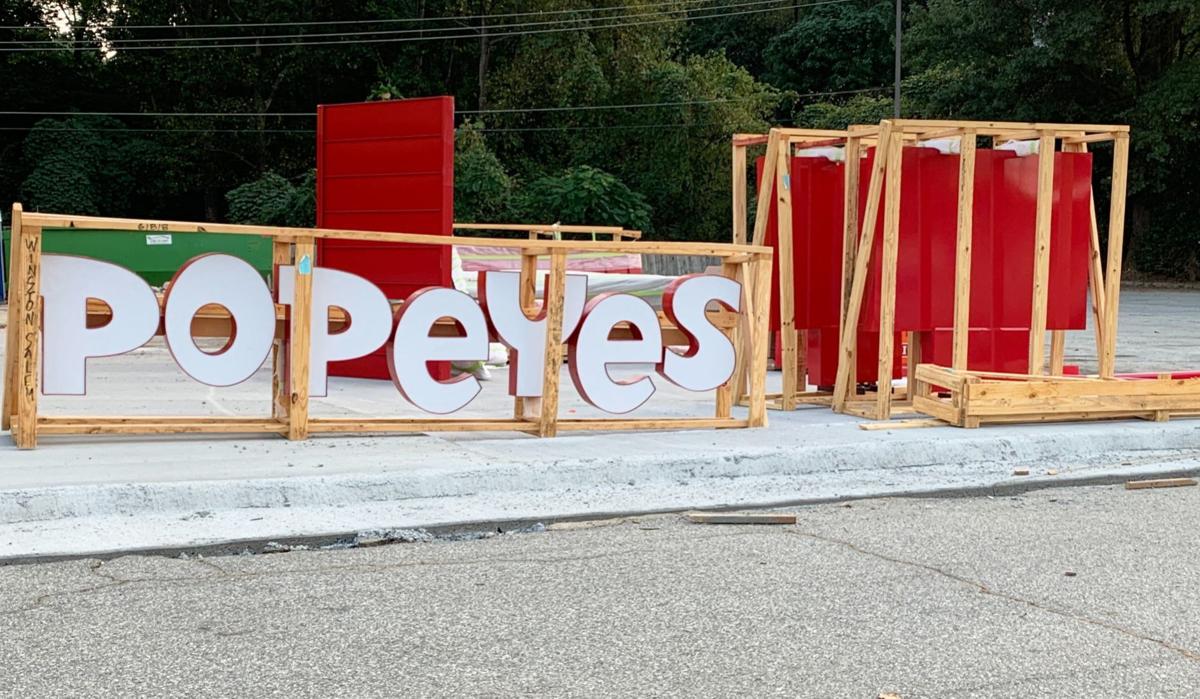 Popeyes Louisiana Kitchen Inc. plans to open a new restaurant at 7791 North Point Blvd. in Winston-Salem.
Bhavesh Patel, a contractor with Guru Construction LLC of Greensboro, said Tuesday night that the restaurant's owner plans to open the site by the second week in November.
A sign with "Popeyes" on it was next to the building, which was formerly a Burger King restaurant. Two men were working Tuesday at the site. 
The fast-food chicken restaurant will encompass 3,362 square feet, according to Forsyth County tax records. The building sits on 1.52 acres and has a property-tax value of about $1.2 million.
The restaurant chain, which is based in Miami, has locations in Greensboro and Mocksville.
In August, Popeyes introduced its crispy chicken sandwich nationwide to its customers.
Many of its restaurants reported that the sandwich was popular with customers.
The sandwich was quickly sold out at many locations because of its popularity, according to news reports.