With Valentine's Day falling on a Sunday this year, local restaurants are hoping that celebrations stretch out over the weekend as they deal with socially distancing and other challenges of operating during the coronavirus pandemic.
Restaurateurs said they are generally hopeful of having a good Valentine's weekend despite the obstacles posed by reduced seating capacity, cold weather, and early alcohol-cutoff and closing times — not to mention so many diners who are still leery of eating out while the number of COVID-19 cases is so high.
"Valentine's is definitely going to be challenging," said Nick Allen, the general manager of Rooster's: A Noble Grille on Knollwood Street.
But Allen said one of his biggest concerns is how to manage crowds if the restaurant gets busy. "In years past, I'd be figuring out to pack the place. Everybody wants to come at the same time — but I have to keep everybody six feet apart."
Part of the problem, he said, is Gov. Roy Cooper's executive order that doesn't allow alcohol orders after 9 p.m., and that requires diners to be out by 10 p.m. That means he's trying to squeeze all of his dinner customers into a shorter time period.
The result is some people may be eating at 5 p.m. instead of the coveted 6-to-8 p.m. slot.
Others will get turned away — or asked to go wait in their car until a table is ready — a new normal procedure that makes most restaurateurs wince.
The situation gets trickier at a restaurant like Sweet Potatoes on Trade Street, which doesn't take reservations. Sweet Potatoes is closed on Sunday nights, but co-owner Vivian Joiner said she expects to see a bump on Friday and Saturday nights. Still, she feels that business is so unpredictable during the pandemic that she's not sure what to expect. "One day we'll be fairly active and the next we won't be, with no rhyme or reason," Joiner said. "We have not had one call or inquiry about celebrating Valentine's."
Usually, Sweet Potatoes chef and co-owner Stephanie Tyson puts together a Valentine's special prix-fixe dinner of three or four courses. She's not doing that this year, partly to make sure that food doesn't go to waste.
But Joiner said they will be encouraging takeout. "We have the fried chicken from Miss Ora's (Sweet Potatoes' temporarily closed sister restaurant) that's been really popular, and we're doing wine sales to go. We like to sell the chicken with a bottle of Prosecco, which goes really well with it."
Adam Andrews, the chef and co-owner of Jeffrey Adams, said his restaurant is already full for the peak times of 7 and 8 p.m. Valentine's Day, and he's optimistic about the holiday because he's had a couple busy weekends in January.
He's even had a few Valentine's reservations for 9 p.m. "I'm surprised people wanted to come after 9," he said. "I'm not sure everybody is informed (about the cutoff time for alcohol sales)."
Buddy Milner, who co-owns Milner's American Southern on Stratford Road with his brother John, said they also have had some good weekends lately. Some of it, he said, has been people redeeming holiday gift cards, but he's not sure how to account for the rest of the increase. One possibility — which many restaurateurs are consciously or unconsciously thinking of — is that consumer fear of eating out is decreasing because of the distribution of COVID-19 vaccines.
"Valentine's is usually a big deal, and Sunday is the best possible day because we are open for brunch and dinner. The last big day for us — besides around Christmas — was Father's Day. But Valentine's has the makings for being a really strong weekend."
Like Sweet Potatoes, Milner's chose not to do a special menu this year. Milner said he not only is conscious of inventory waste, but also is working with a limited staff. "Like with our desserts, normally the wait staff is doing the desserts," he said, which can require dishing out portions, heating sauces, adding garnishes — all of that takes time. The same goes for offering specials — wait staff spends a lot of time at each table explaining the specials, something that can affect customer service when your staff has been reduced to a minimum, as it has during the pandemic.
Normally, Milner would consider some temporary help for the weekend — but qualified help has proved hard to find.
So, though Milner expects to be busy Valentine's, his main concern is having everything run smoothly with a small staff. "So we're thinking about desserts that are easy to plate — like a banana pudding parfait, that's ready to go with no garnish needed," Milner said. "The focus right now is making sure every customer has the best possible experience."
A very small restaurant such as Mozelle's Fresh Southern in the West End has extra challenges.
At 50% capacity, the restaurant's indoor seating already has been reduced to 24. When you replace tables that seat four or six with tables that seat two (the majority of tables requested for Valentine's), the indoor seating goes down to 16.
And then figure that this weekend is likely to be too cold for most patio seating even with heaters, and it hardly seems worth staying open.
Mozelle's, though, feels confident that it's going to have a good weekend, because it is taking a multi-pronged approach.
"We're surprisingly full," owner Jennifer Smith said. "It works well that this is on a Sunday."
In its email newsletter to regular customers last week, Mozelle's encouraged people to think beyond just Friday, Saturday and Sunday nights for celebrating, and consider lunch or brunch one of those days instead.
In other words, it's encouraging to spread out the days and times people celebrate to help with social distancing.
"If people want to celebrate Valentine's on March 1, we'll do that, too," chef Jay Pierce joked.
Because the dining room is so small, Mozelle's is offering a takeout Valentine's package of a three-course dinner for two. The restaurant will even pair half-bottles of wine with each course.
Mozelle's actually sells the food cold with heating instructions to ensure that it's good and fresh when the customer eats it. "We did packages like for Easter and Mother's Day, and we've gotten really positive feedback from that," Pierce said. "You can choose when you eat it — and you have a hand in it, too, it's an activity to do at home. And it's not like eating leftovers."
Like Milner, Pierce said that as much as the restaurants wants and needs more business, first and foremost in his mind is keeping those customers he still has happy. "We could sit around and complain about how small our dining room is. Or we could come up with a solution.
"We choose to make it easy on the customer. We want them to come back."
Photos: Rooster's Valentines Day dinner
Rooster's Valentine's Day Dinner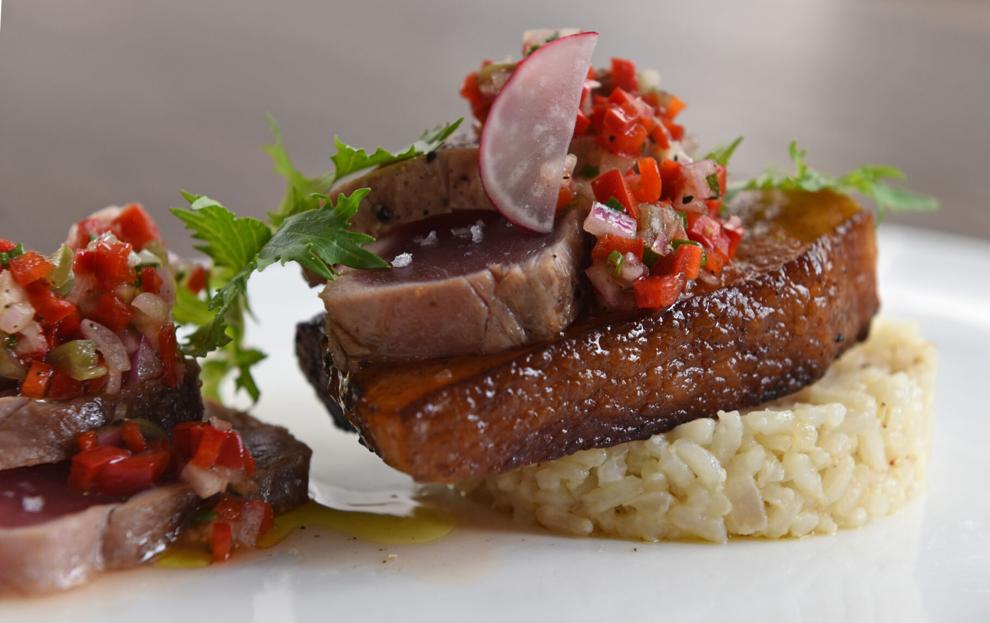 Rooster's Valentine's Day Dinner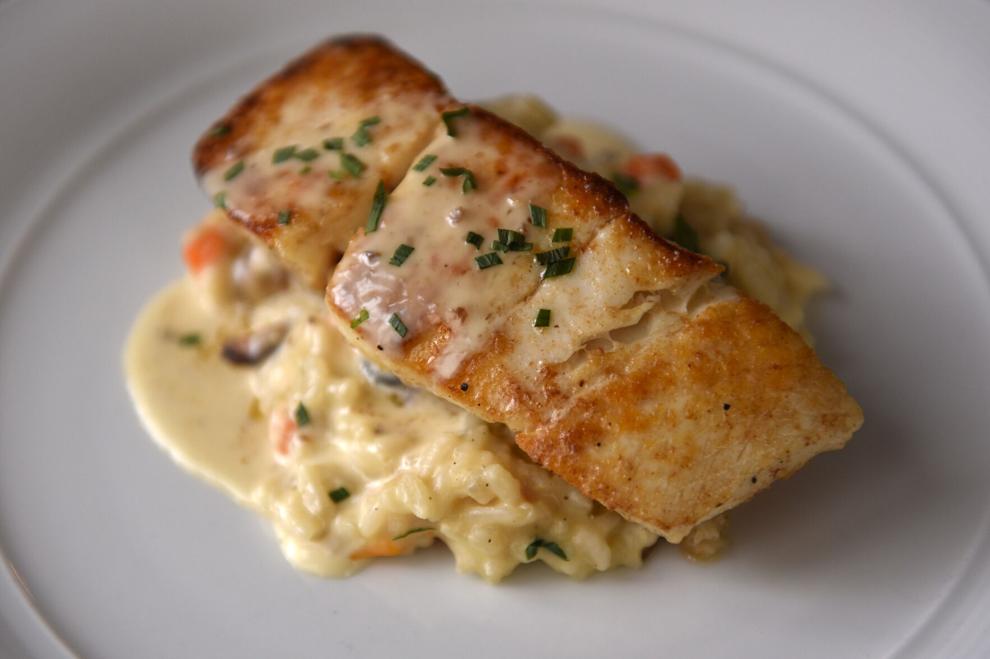 Rooster's Valentine's Day Dinner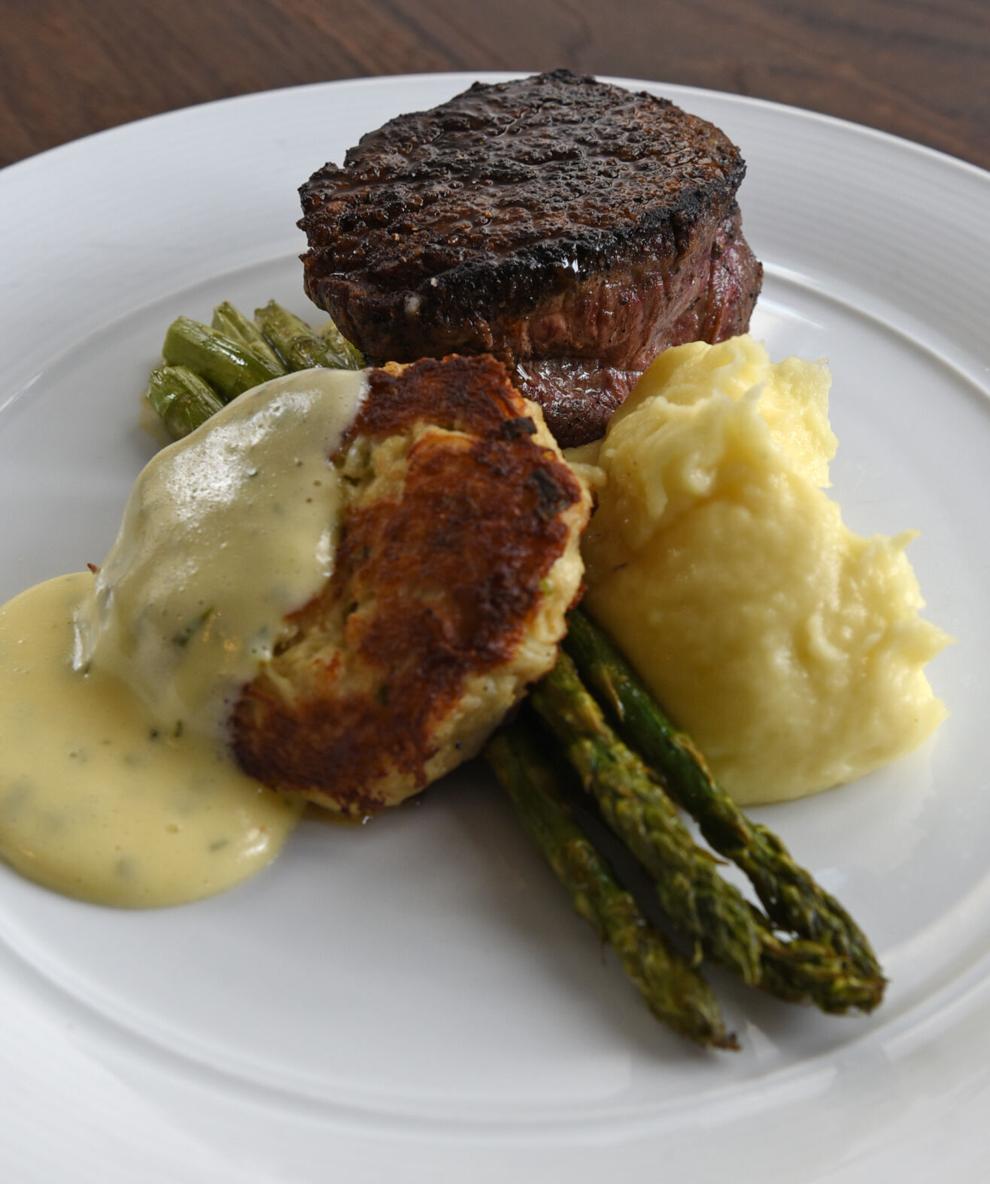 Rooster's Valentine's Day Dinner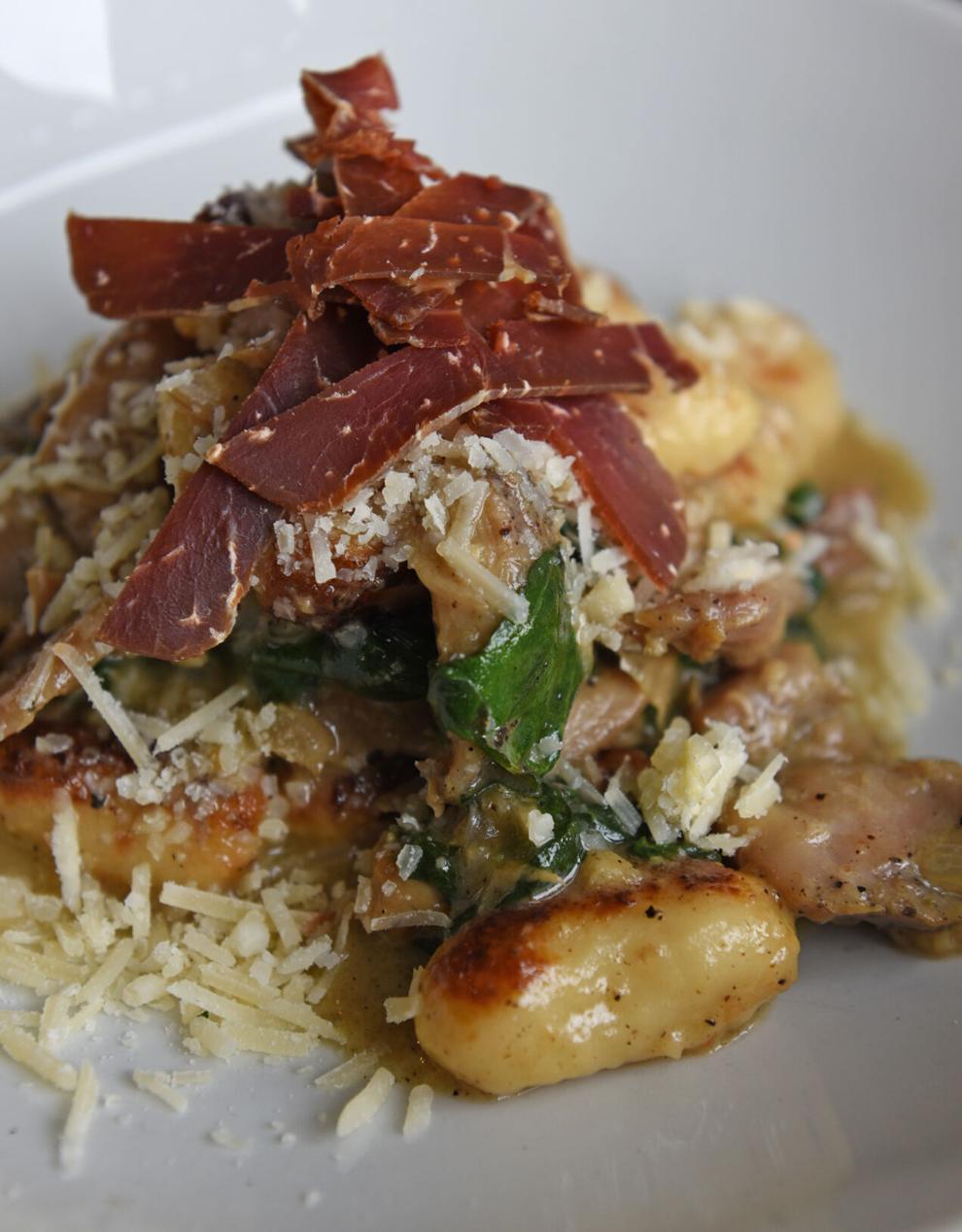 Rooster's Valentine's Day Dinner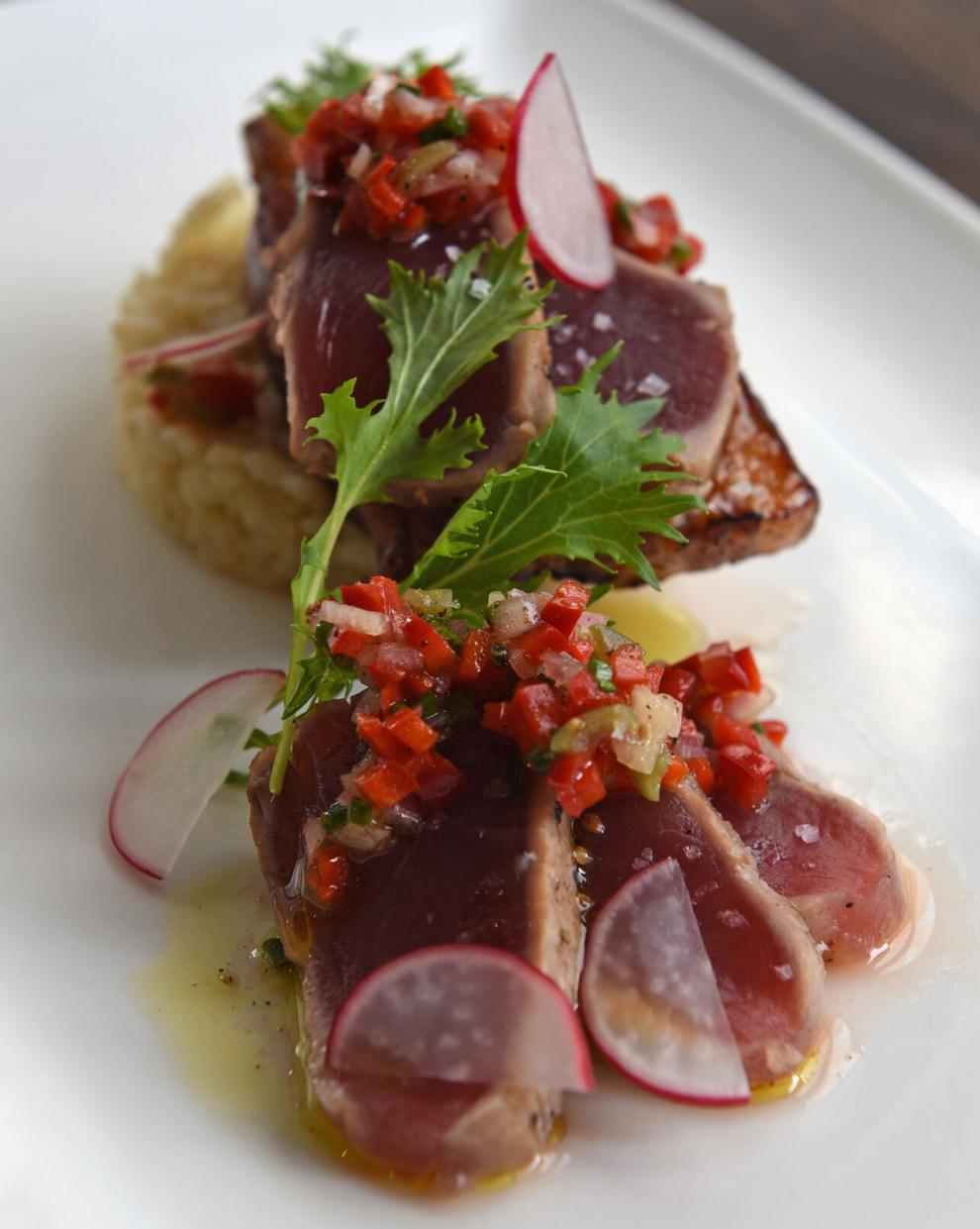 Rooster's Valentine's Day Dinner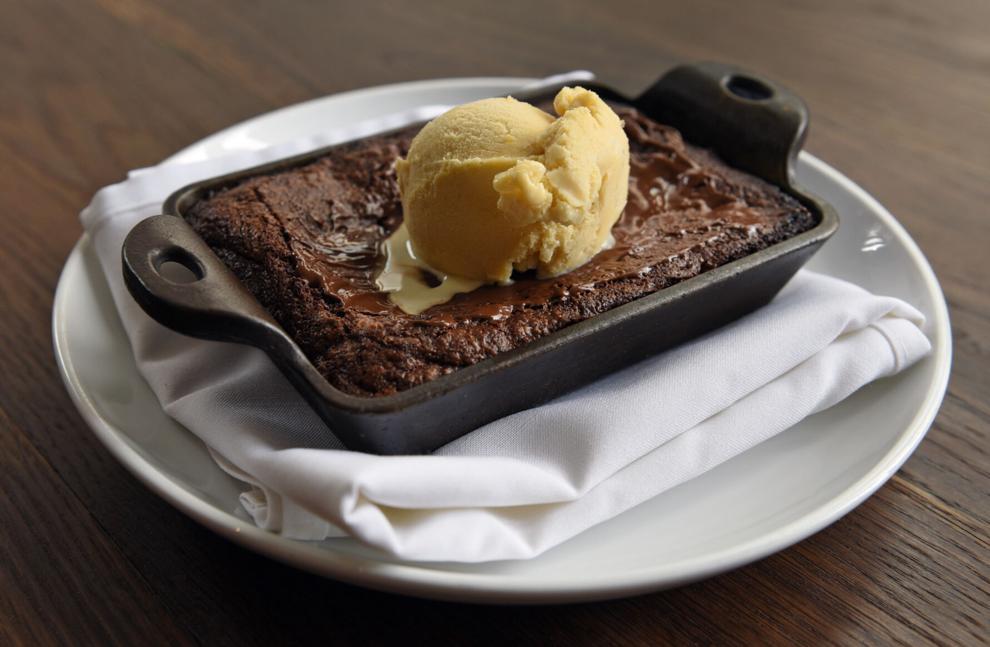 Rooster's Valentine's Day Dinner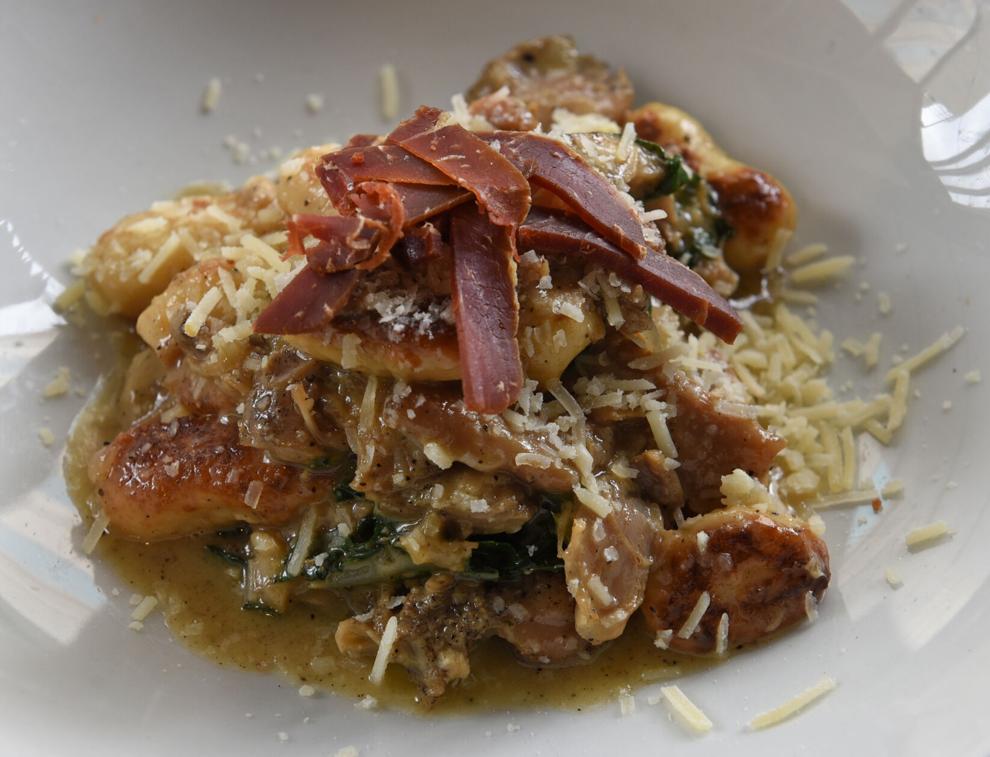 Rooster's Valentine's Day Dinner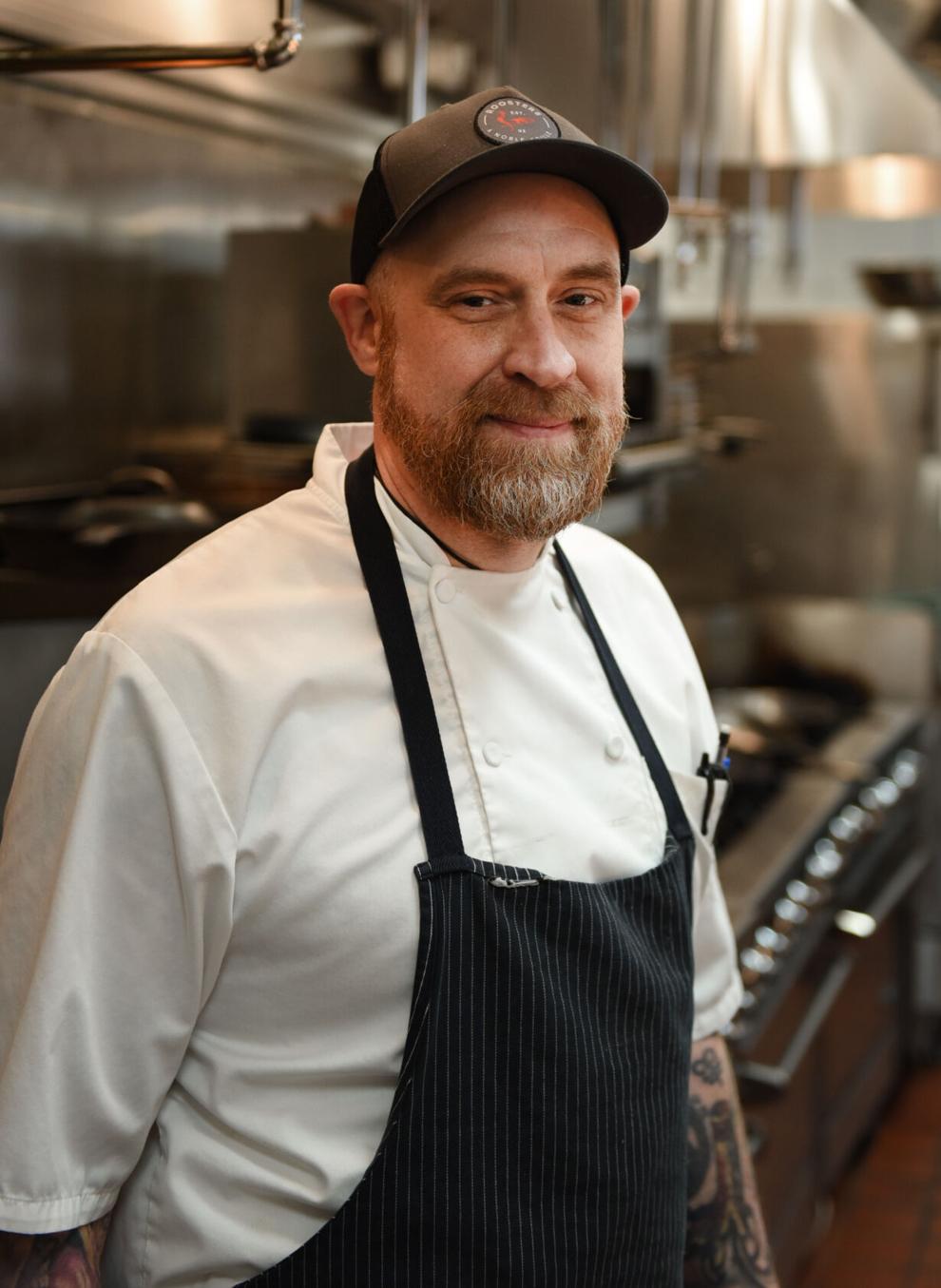 (336) 727-7394
@mhastingswsj