People have been asking me for more ideas for sheet-pan suppers after I shared a trio of recipes back in April.
If you are a new recruit to cooking as a result of the COVID-19 pandemic or if you just like family-friendly meals that are as easy to clean as they are to cook, sheet-pan suppers may be worth adding to your repertoire.
The term sheet-pan supper means just that — a whole meal cooked on a sheet pan. With the right recipe and combination of ingredients, you can cook a protein and two sides all together on one pan in the same amount of time in the oven. The only pan you really need to dirty is the sheet pan — though you'll probably want to use a mixing bowl and cutting board, too.
Most sheet-pan suppers cook in about 30 minutes. Prepping the meats and vegetables typically requires about 15 minutes of active work time, depending on the recipe, but the cooking itself is mostly hands-off. Basically, you chop some vegetables, toss them with a bit of oil, put them on a sheet pan with your choice of protein, then throw them in the oven till they're done.
Pork and chicken are popular proteins, but beef, fish and shellfish all can be cooked this way.
The key is matching items that both complement each other from a taste perspective but also lend themselves to roasting and can cook in the same amount of time.
Appropriate sheet-pan vegetables include potatoes, sweet potatoes, broccoli, asparagus, cauliflowers, carrots, green beans, onions, bell peppers, Brussels sprouts, mushrooms and more.
Here are some basic tips for sheet-pan suppers:
Roast at 400 to 425 degrees to achieve browning but not burning in the average 30-minute roasting time.
Toss all vegetables and leaner proteins with a bit of vegetable oil, salt and pepper. You also can add more seasonings, such as minced garlic or your favorite herb blend.
For best results, flip the food halfway through cooking to promote even browning.
A standard sheet-pan recipe will serve four people. It will use about a pound of protein plus a pound each of starch and green (or other) vegetable. All of that will comfortably fit on a half sheet pan, which measures about 18 by 13 inches. Or you can use two quarter sheet pans, which each measure about 9.5 by 13 inches.
All of the accompanying recipes also can translate to the grill. The Dijon chicken can go straight on the grill as is. The green beans and other vegetables can be cooked in a grill basket or perforated grill pan.
The meatballs pretty much need a pan, too — they tend to fall off skewers unless handled very carefully. The broccoli and potatoes can be skewered, though.
To do the Italian sausage on the grill, cook the sausages whole over medium or indirect heat, and cook the peppers and onions in half, then slice them after cooking.
Sheet-pan suppers are pretty flexible, too. Don't have barbecue sauce? Brush the meatballs in a teriyaki or sweet and sour glaze. Don't have Italian sausage? Try bratwurst or another type. Out of broccoli? Sub thick chunks of zucchini.
Once you get a handle on solving the puzzle of timing three items to finish at the same time, you'll start to realize a lot of ways to create your own sheet-pan suppers.
Sheet Pan Dijon Chicken with Balsamic Vegetables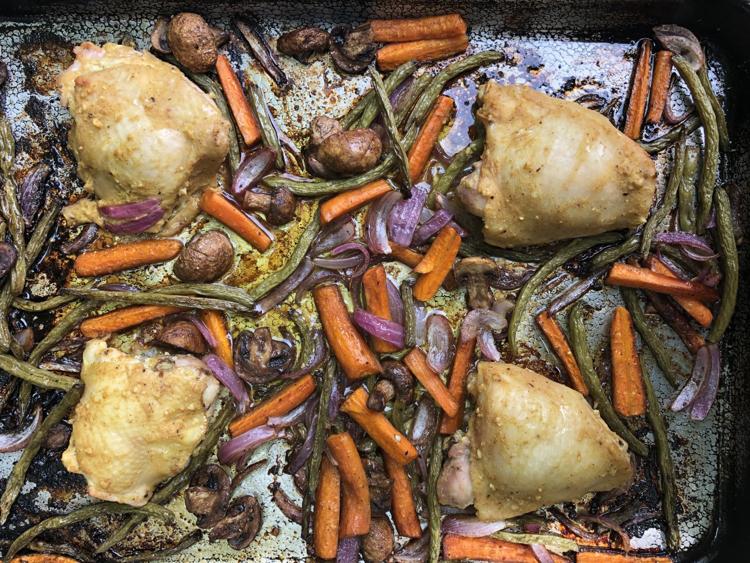 Sheet Pan BBQ Meatballs, Broccoli and Potatoes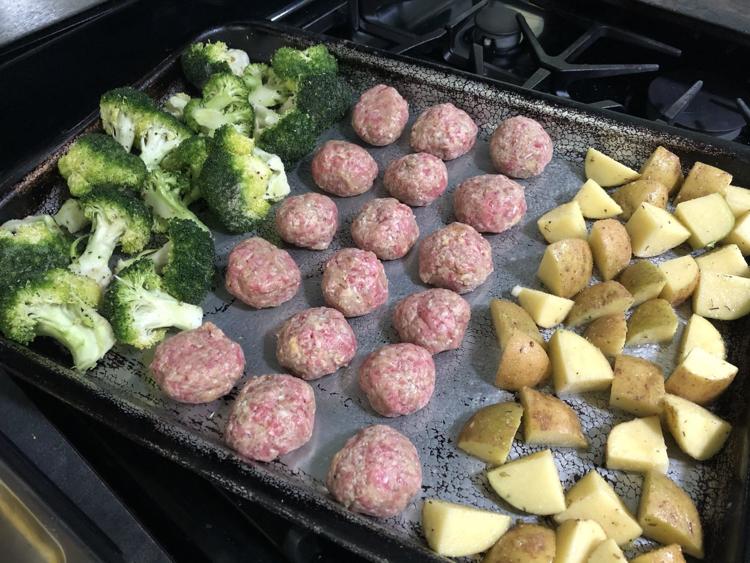 Sheet Pan BBQ Meatballs, Broccoli and Potatoes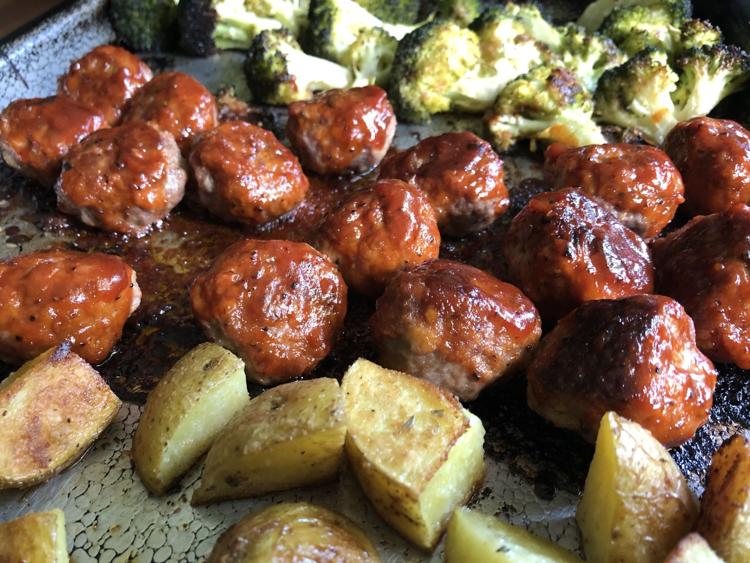 Sheet Pan BBQ Meatballs, Broccoli and Potatoes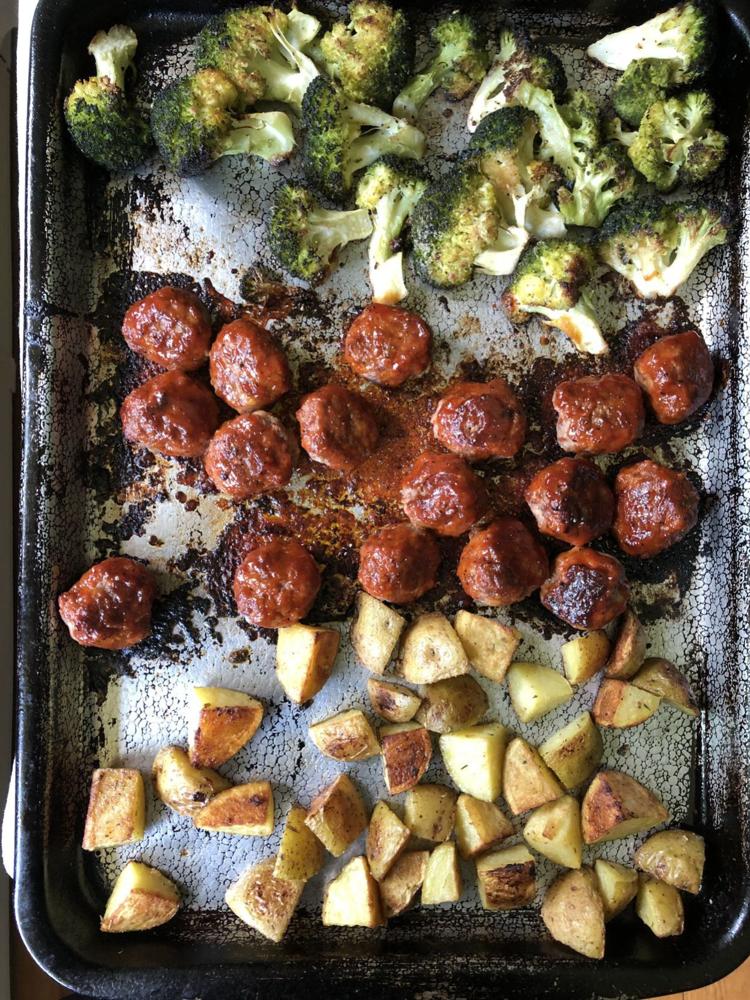 Meatballs
Italian Sausage, Peppers and Onions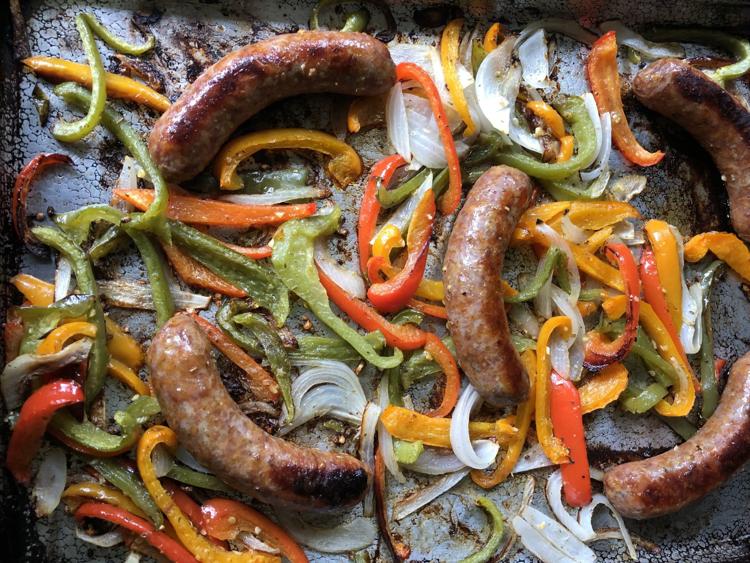 Italian Sausage, Peppers and Onions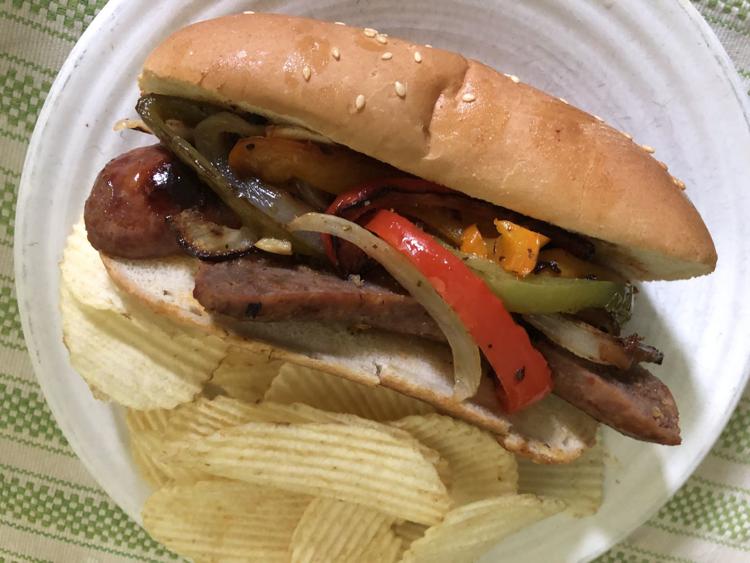 Italian Sausage, Peppers and Onions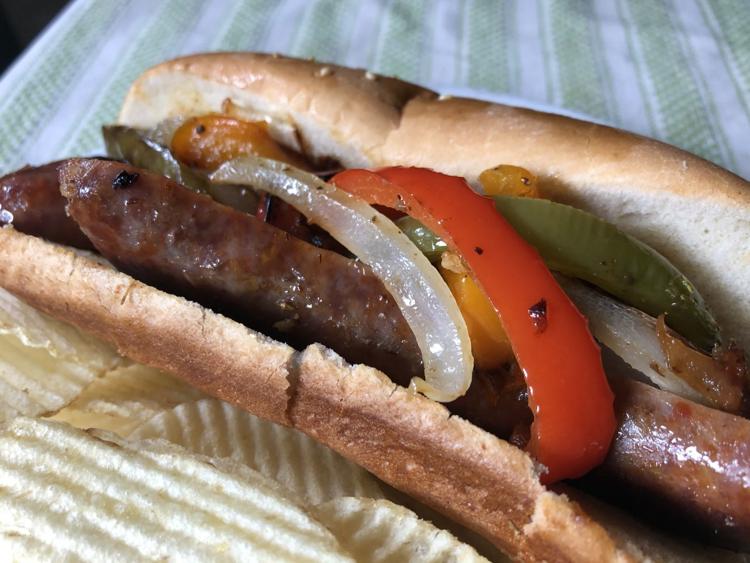 Italian Sausage, Peppers and Onions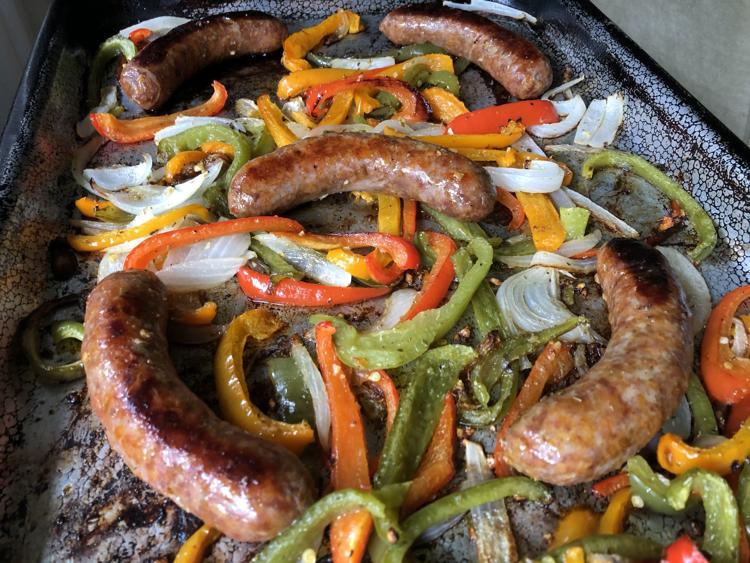 Italian Sausage, Peppers and Onions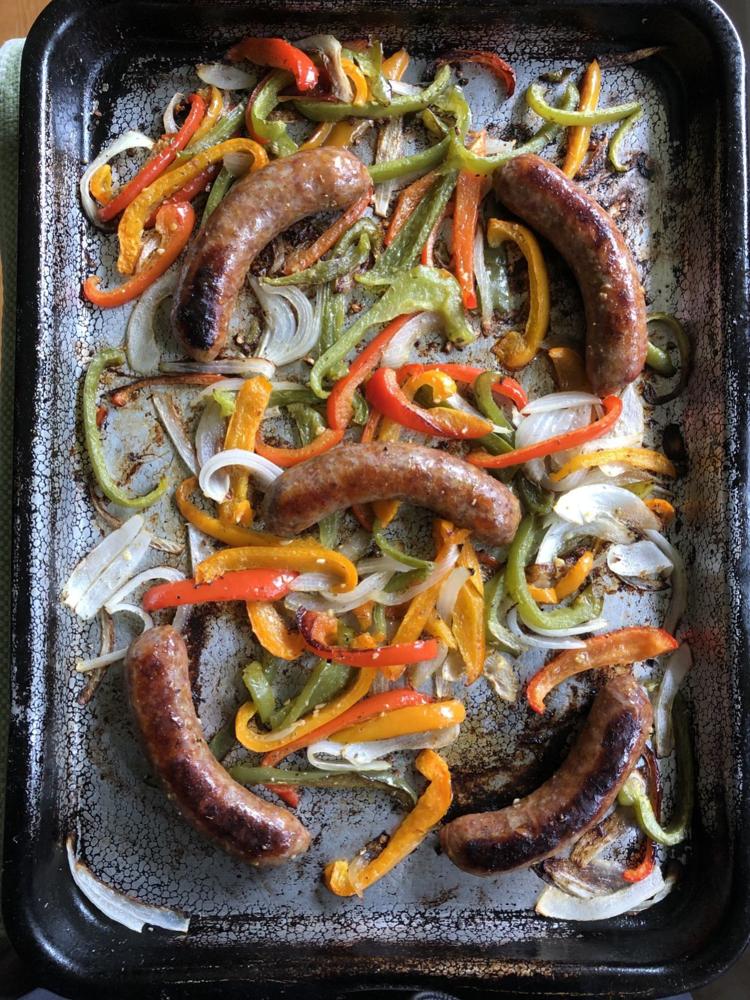 Italian Sausage, Peppers and Onions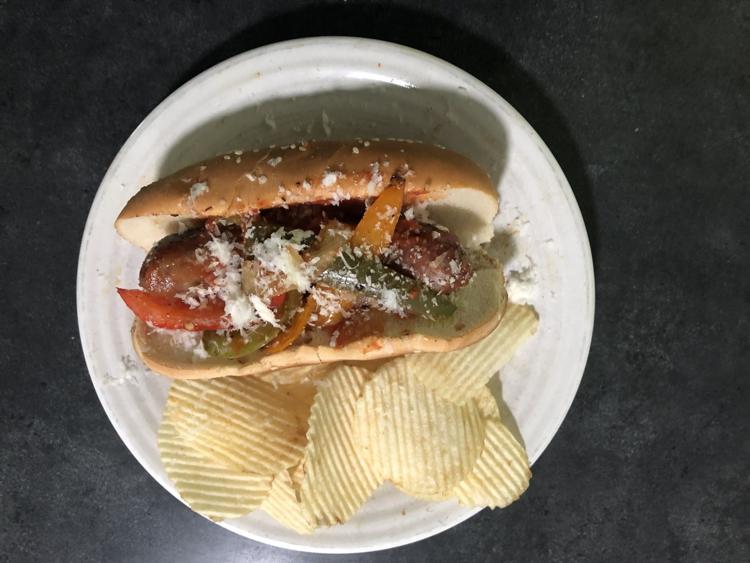 Sheet Pan Dijon Chicken with Balsamic Vegetables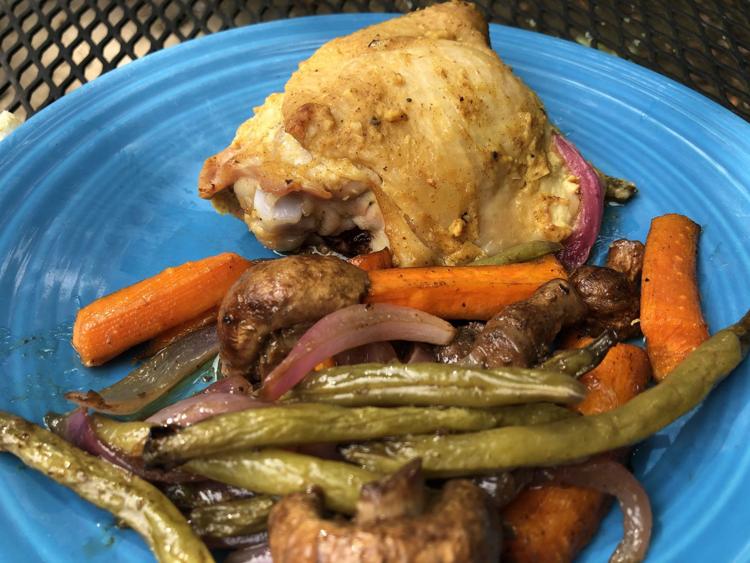 Sheet Pan Dijon Chicken with Balsamic Vegetables