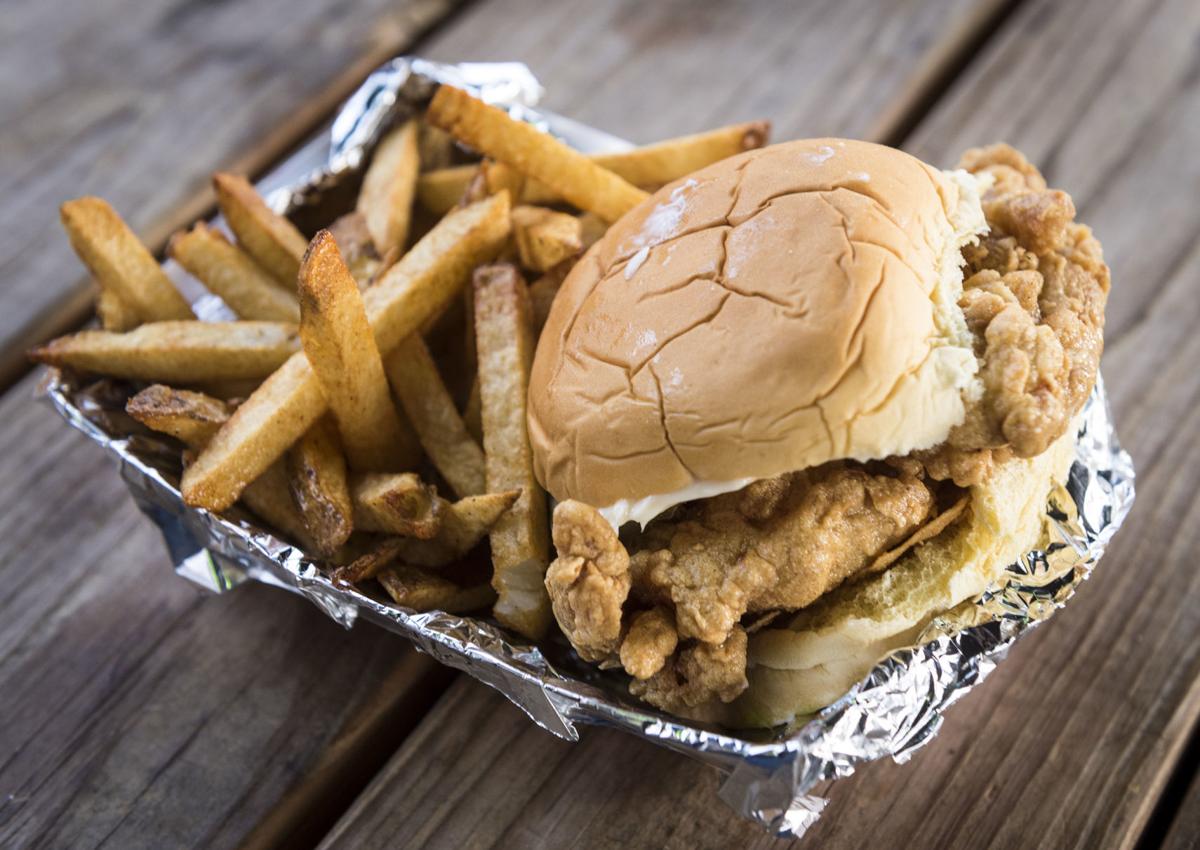 The Slanted Shed food truck and Fiddlin' Fish Brewing Co. have entered into an agreement in which Slanted Shed will have a full-time presence at the brewery seven days a week.
Beginning May 21, Slanted Shed will be the exclusive provider of food for the brewery, except for special events.
"Slanted Shed has been one of our customers' favorites for a while now," said Fiddlin' Fish co-owner David Ashe. "And we've seen this done successfully in bigger (craft-beer) markets like Asheville."
Ashe and co-owner Stuart Barnhart have had numerous discussions with Will Newell, Slanted Shed's co-owner, before deciding to move forward.
They also did a test run in which the Slanted Shed was virtually the sole food truck during the month of April.
The Slanted Shed's regular hours at Fiddlin' Fish will be from 5 to 9 p.m. Monday through Friday, noon to 9 p.m. Saturday and 2 to 6 p.m. Sunday.
"But that probably will be adjusted, like on Sundays when football season rolls around," Barnhart said.
And because Fiddlin' Fish is open 362 days a year — every day except Thanksgiving, Christmas Eve and Christmas — there will be times when other trucks are brought in to give Newell a day off. Also, special events may call for multiple trucks to be on hand.
Though many brewery customers enjoy the variety of food trucks that typically show up on any given week at a brewery, Newell, Ashe and Barnhart said they see some distinct advantages in having the same truck all the time. "We ensuring more consistent quality," Barnhart said. "And I think we have the opportunity to build variety into the menu."
Newell typically rotates his menu anyway. "In April, I had a new menu every two days," he said.
"We're looking at this more like a restaurant than a food truck," Ashe said.
Having Slanted Shed every day, they can plan menu items that best fit their clientele. "We have a lot of recurring events," Ashe said. "So on trivia night, because of when it starts, we know a lot of people will come here to have dinner, so we can plan a menu that's heavy on entrees that night. And then when we have our run club, we can make sure we have healthier items."
Though Newell still must move his truck each day, partly to use a commissary kitchen for prep work, the relationship offers some efficiencies for him. "I'll have more time for menu development, or going to the farmers market," he said.
"Breweries and food trucks have always had a symbiotic relationship," Ashe said. "We're just taking it one step deeper."