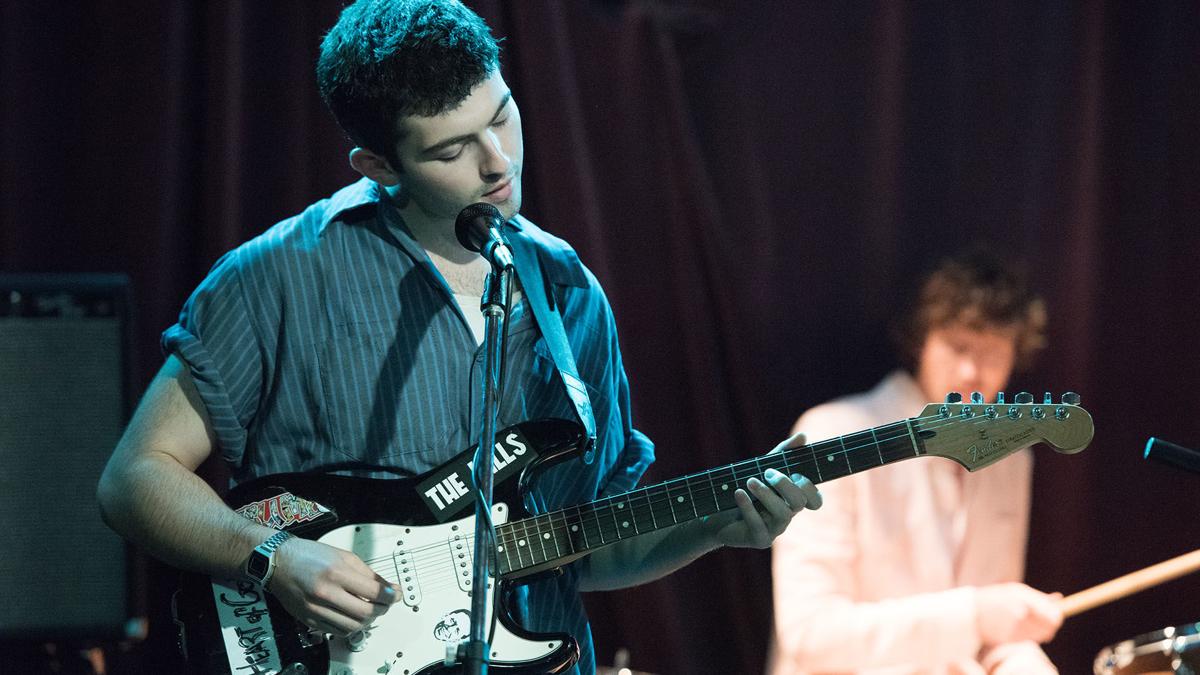 When Ian Nelson was getting his start acting as a teenager, he enjoyed going to Aperture Cinema to see independent films that didn't often play at the megaplexes. And now, with a growing career in film and television, he enjoys coming back to Aperture and speaking to audiences about his films.
Nelson, 24, grew up in Winston-Salem and attended Forsyth Country Day School. He will be at Aperture Cinema Monday night for a screening of "Summer Night," an ensemble comedy-drama in which he stars, and then participate in a post-film question-and-answer session. He also appeared there last year to discuss a previous film, "Freak Show," in which he played a popular kid who befriends a social outcast and protects him from bullying. He was pleased when Lawren Desai, the curator of Aperture Cinema, invited him back to speak about "Summer Night."
"Lawren was so kind as to ask if I'd be willing to come and talk," he said. "It's always good to come back home, and such an honor. ... Aperture was such a cool place for me to come see films. ... I'm so honored when Lawren wants to show the films I do there."
One of the things he most enjoys about acting, he said, is that it "gives you a place to communicate with people. It's such a privilege and a real gift." As a kid, he enjoyed seeing filmmakers and actors discuss their work.
"The power of the spoken word and seeing someone who is very passionate about what they do, it's very inspiring," he said. "It's quite an honor if someone asks me to (speak). One of the greatest gifts of being an actor is you get to talk to a lot of people and for whatever reason, they listen to you.
"If I can impart some piece of encouragement or some piece of advice, and maybe that inspires them," he added. "I had many of those experiences when I was very young."
"Summer Night," which was filmed in Georgia, follows a group of friends dealing with their complicated social lives on an eventful summer night. Nelson plays Seth, a musician preparing for a big gig at a local rock venue and facing major news from his girlfriend Mel.
"Seth is a blue collar kid who didn't grow up with such a great home life, didn't have much encouragement," Nelson said. "No one was telling him how to be his own person. He's a talented musician, but not enough to take it all the way to professional career." As the story progresses, he must make decisions about whether to continue his "kind of aimless life" and risk losing the best person in his life, Nelson said.
"It was a really beautiful character to play," he said. "Seth really had to grow up very, very quickly."
Nelson, 24, got his start acting locally, including Forsyth Country Day's production of "Joseph and the Amazing Technicolor Dreamcoat" and Piedmont Opera's "Amahl and the Night Visitors." He made his film debut in 2012 as the District 3 Male Tribute in the first "Hunger Games" movie, which was filmed in North Carolina, and went on to appear in such films as "The Judge," "The Boy Next Door," and "Like Me."
On television, he was the lead in the Hulu comedy-drama "There's... Johnny!," set behind the scenes of "The Tonight Show"; had a recurring role as the younger version of Derek Hale in MTV's "Teen Wolf"; and has guest starred on such shows as "Criminal Minds," "Comedy Bang! Bang!" and "Law and Order: Special Victims Unit."
He just finished filming a movie called "Paper Spiders," in upstate New York alongside Lili Taylor. He plays a teen who is struggling with addiction issues and trying to make his life better.
Beyond that, Nelson said he is looking at what other projects are out there while pursuing his own writing projects. He now lives in Los Angeles, but said "it's nice to be able to come home, and spend time with my parents and my dog," a floppy-eared 16-year-old Norfolk Terrier named Gidget.
Stay up-to-date on what's happening
Receive the latest in local entertainment news in your inbox weekly!