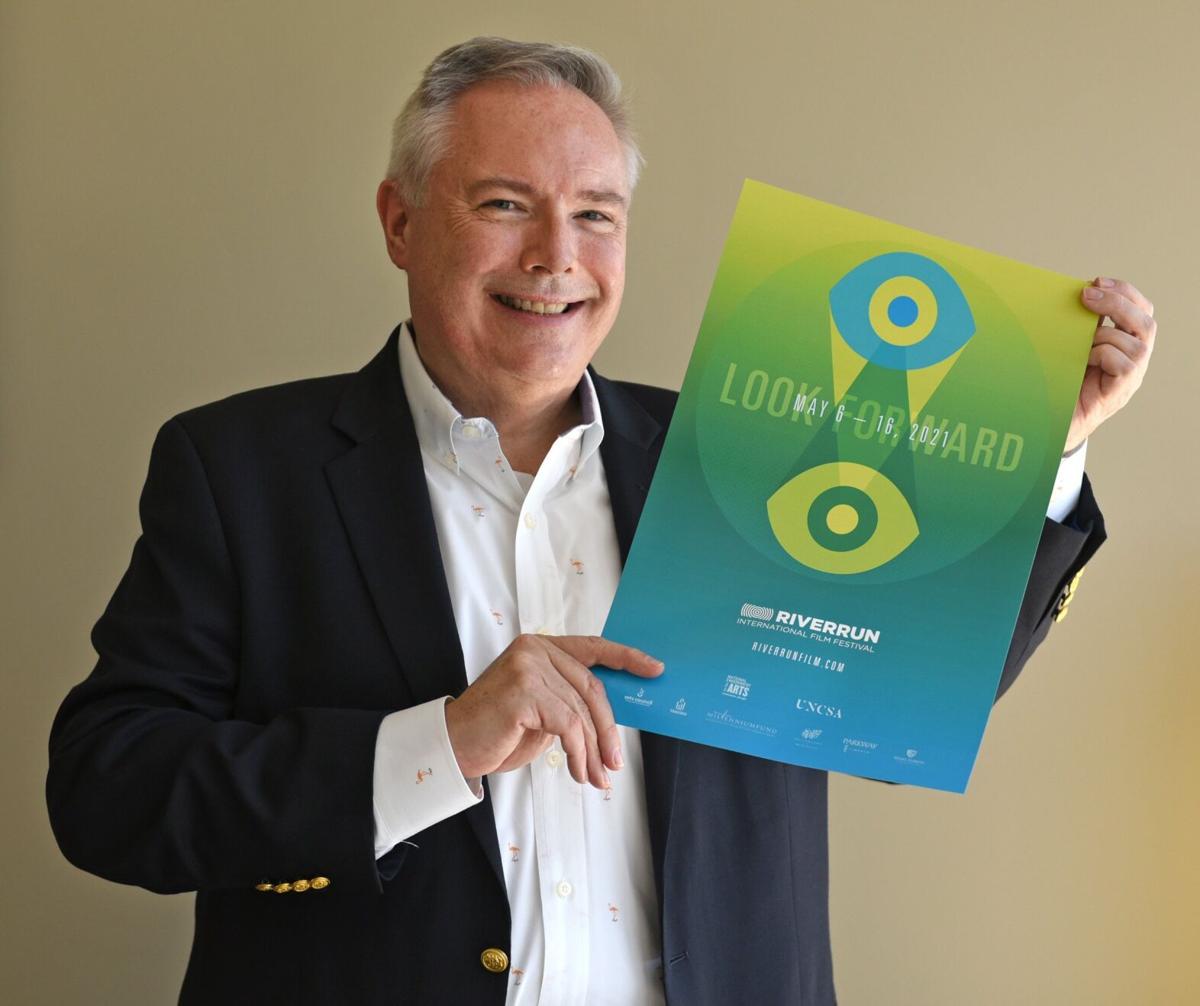 RiverRun International Film Festival begins today with a 2020 film called "Dream Horse" that stars Toni Collette and Damien Lewis. The drive-in viewing of this film is sold out, but don't worry, there are plenty of other films to watch at home and at locations around Winston-Salem.
At Marketplace Drive-In 2095 Peters Creek Parkway.
8:30 p.m. May 7: "Any Day Now." Starring the 2021 Master of Cinema honoree Alan Cumming. An abandoned teenager with Down syndrome is taken in by a gay couple (Cumming and Garret Dillahunt). But the living arrangement is questioned, and the men are faced to fight the legal system to keep the child. Inspired by a 1970s true story.
8:30 p.m. May 8: "Proper Pronouns." The story of Dawn as she seeks validation in the pulpit and reconciliation in her marriage after she becomes Duane.
10:30 p.m. May 8: "Late Night Shorts."
8:30 p.m. May 9: "Final Set." A tennis prodigy's career wasn't what he hoped for, so at 37, he decides to return to the French Open.
8:30 p.m. May 10: "Down and Out in America." Directed by 2021 Master of Cinema honoree Lee Grant, this film won an Oscar for Best Documentary in 1987. It looks at homelessness, foreclosures and food insecurity during the Reagan era recession.
8:30 p.m. May 11: "One Moment." Middle-age siblings struggle to manage their own lives as they care for their recently widowed father.
8:30 p.m. May 12: "Misha and the Wolves." The story of an orphan Holocaust survivor living with wolves sounds too good to be true. Is it?
At SECCA 750 Marguerite Drive.
8:30 p.m. May: "For Madmen Ony: The Stories of Del Close." The story of improv impresario Del Close, who mentored comedians such as Billly Murray, John Candy and Tina Fey at The Second City. Virtual streaming available on May 8.
8:30 p.m. May 8: "North Carolina Shorts 1"
8:30 p.m. May 9: "Theirs is the Kingdom." A look at the creation of a contemporary fresco mural in a small church in Asheville.
8:30 p.m. May 10: "Thorp." An eccentric alien flees Earth in the 1980s to look for his best friend. Expect campy humor and retro style.
8:30 p.m. May 11: "The Desiring." When a man's wife has an affair, emotions and assumptions return from his past. This is a world premiere that was written by Winston-Salem native Graham Pritz-Bennett.
8:30 p.m. May 12: "North Carolina Shorts 2."
At Winston Cup Museum 1355 N Martin Luther King Jr. Drive.
8:30 p.m. May 8: "GoldenEye." When a satellite system falls into the hands of Agent 006, he turns to 007 for help. Stars sean Bean and Pierce Brosnan
At Kilpatrick Townsend & Stockton, 1001 W. Fourth St.
8:30 p.m. May 11: "How to be a Good Wife." A woman who runs a housekeeping school has to figure out how to deal with being broke and changing gender roles.
At The Ramkat 170 W. Ninth St.
8:30 p.m. May 12: "Los Hermanos/The Brothers." A look at the parallel lives of virtuoso Afro-Cuban-born brothers, violinist Ilmar and pianist Aldo, as they navigate New York and Havana, Cuba.
Saturday Morning Cartoons: Free virtual viewing throughout the festival at riverrunfilm.com.
at Bailey Park 445 N. Patterson Ave.
7:30 p.m. May 7: "The Love Bug." Rating: G. Running time: 1 hour, 48 minutes. 1968. The adventures of a 1963 Volkswagen Beetle named Herbie, who has a mind of his own. Visit riverrunfilm.com for virtual offerings.