Although 2020 was largely spent unable to enjoy a movie on a big screen, 2021 saw a return to movie theaters that, for this cinema lover at least, was extremely welcome.
That's not to say there weren't plenty of movies to watch on Netflix, Hulu, Amazon Prime Video and a plethora of other streaming-services. Whether how a film is consumed actually affects enjoyment of it is a debate that will continue to rage as streaming films becomes more prevalent, but it's just the reality of the moment that there are more platforms on which to watch movies than ever before.
Without further ado, here are my top 10 favorite movies of 2021. You'll probably wonder where some of your favorites are. Feel free to let me know how I failed you!
Honorable mentions: "Spencer," "Luca," "A Quiet Place Part II," "Worth," "Finch," "The Green Knight"
10. "Shang-Chi and the Legend of the Ten Rings." Marvel's big-screen offerings this year have been pretty hit or miss. I quite enjoyed "Black Widow," thought "Eternals" was a mostly missed opportunity and am cautiously optimistic about "Spider-Man: No Way Home."
Then there's "Shang-Chi," the least-hyped of all these films that turned out to be the most fun and interesting of any of them.
This is a classic Marvel origin story that enjoyed the added benefit of a genuinely fascinating dynamic between the titular hero (Simu Liu, who was born to be a movie star) and his father (the great Tony Leung). It also features a hilarious and genuinely sweet turn from Awkwafina, who frankly should just be in everything this franchise cranks out from now on. Great stuff, Marvel.
9. "Encanto." There's a steadfast rule of pop culture slowly forming that can be summed up by: "Lin-Manuel Miranda never misses." The "Hamilton" auteur had his hand in four films this year — three of which made this list — including "Encanto," Disney's latest animated musical about a young girl with no powers in an extremely magical family who turns out to be the only one who can save them all when disaster looms.
Miranda did the music for "Encanto," so naturally it rules. It's bursting with color, imagination and a sweet message for kids about recognizing everyone's value despite their differences. Also, shout out to Stephanie Beatriz, who voices the protagonist Mirabel and had an awesome 2021 between "Encanto," "In the Heights," "Maya and the Three" and the final season of "Brooklyn Nine-Nine."
8. "Cyrano." A musical version of the classic "Cyrano de Bergerac" story could have gone sideways in the wrong hands. Instead, director Joe Wright crafted a fascinating display of balletic choreography, melodramatic but effective songs and, most crucially, two wonderful central performances from Peter Dinklage and Haley Bennett.
Dinklage in particular evokes a fascinating combination of staggering confidence in his abilities and paralyzing anxiety about his stature that could easily earn him an Academy Awards nomination. "Cyrano" is Wright reminding us just how potent his productions can be when he taps into his full cinematic potential and Dinklage leveling up after spending years chewing on "Game of Thrones" dialogue.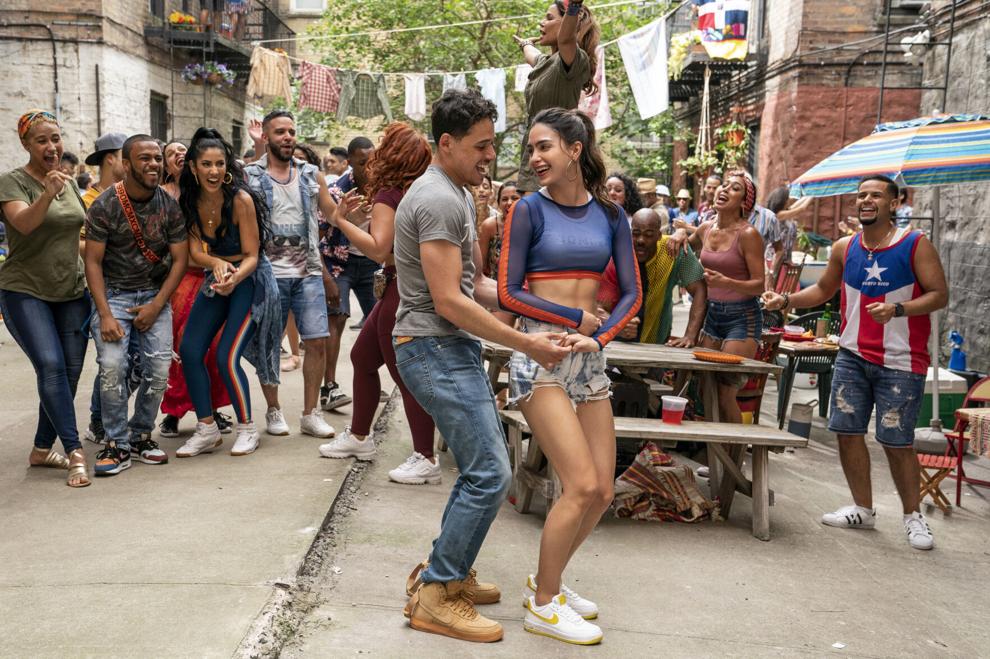 7. "In the Heights." Full disclosure: I'm a big fan of the "In the Heights" Broadway show and the movie adaptation was probably my most anticipated movie of 2021. For the most part, it didn't disappoint thanks to director Jon M. Chu's ability to stage eye-popping musical numbers and a cast who were downright exuberant as they brought his vision to life.
Try watching "96,000," "Carnaval Del Barrio" and "Paciencia Y Fe" and not feeling like there's always joy to be found in even the most desperate situations. Plus, "In the Heights" features not just one, but two well-executed love stories thanks to the chemistry between its two central pairings. More big, boisterous movie musicals like this one, please!
6. "The Power of the Dog." Netflix has officially entered the top-10 chat with this gorgeous and thematically dense western from director Jane Campion. It follows brothers Phil (Benedict Cumberbatch) and George Burbank (Jesse Plemons), who do their best to make a living as cattle ranchers in 1920s Montana. Their lives get complicated when George marries Rose Gordon (Kirsten Dunst), who brings her son Peter (Kodi Smit-McPhee) to live with them.
The performances are excellent across the board, and Campion's camera just eats up all those amazing shots of New Zealand landscapes ably standing in for the American West. To say too much about the story would venture into spoilers, but the narrative unfolds in surprising directions not usually explored in westerns. Expect this one to make a splash come awards season.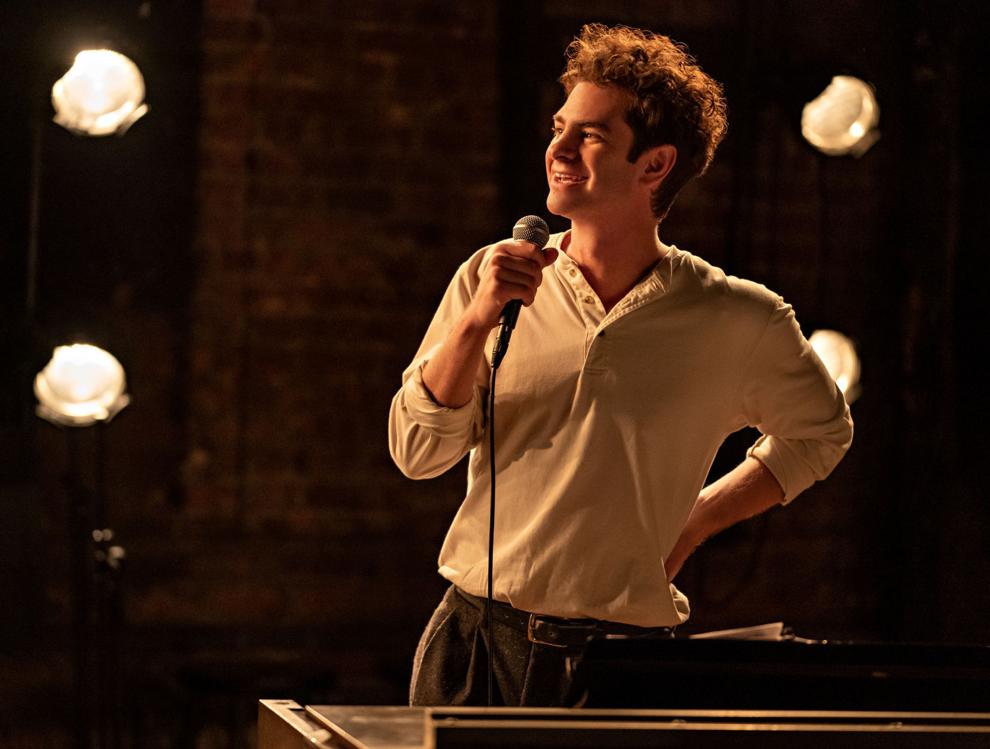 5. "tick, tick ... BOOM!" The 2021 award for best director-actor duo goes to Andrew Garfield and Lin-Manuel Miranda in this Netflix musical-biopic hybrid about the life of "Rent" composer and lyricist Jonathan Larson. Miranda is known for being extremely extra in everything he tries to do, as is Garfield. Their energies combined into movie magic as they weave their way through Larson's many ups and downs in the years before he cemented his place as Broadway royalty.
Taking in "tick tick ... Boom" is like watching Broadway explode on Netflix, which for some may sound terrible but for this particular son of a theater critic was a slice of movie heaven. (Yes, this list is extremely musical-heavy. That's both because musicals are my jam and 2021 just happened to be an incredible year for that particular genre of film.)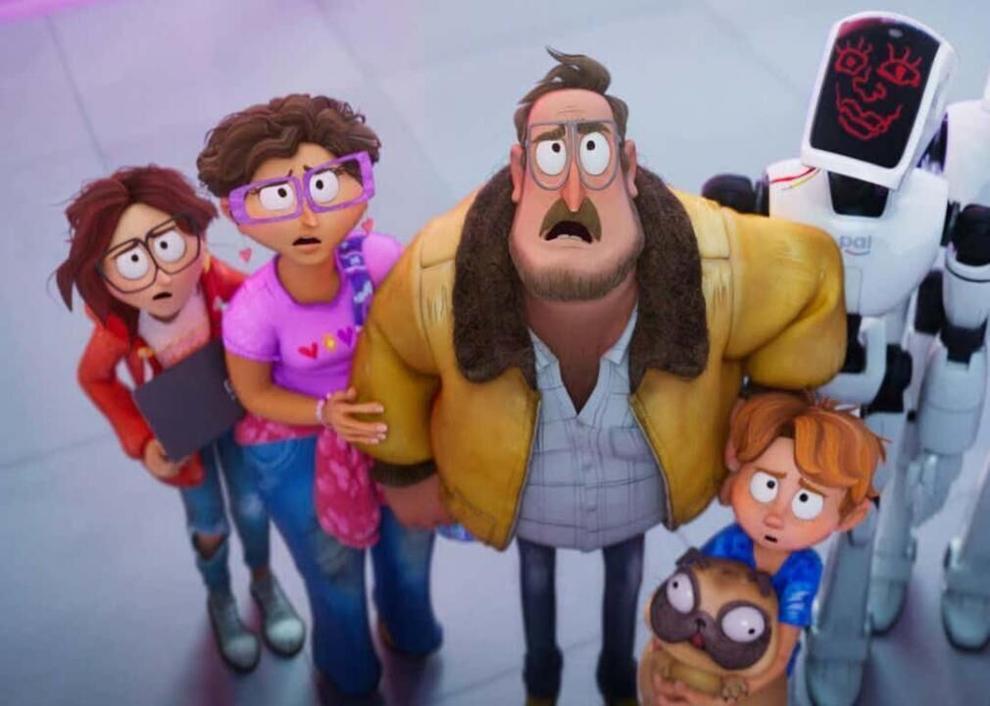 4. "The Mitchells vs. the Machines." Allow me to take my analytical critic hat off for a second and tell you all that Netflix's animated robo-ocalypse flick "The Mitchels vs. the Machines" is the hardest I've laughed at anything all year, I've watched it multiple times since its April release and it's a crime against cinema that the Golden Globes didn't nominate it for best animated feature.
The animation is gorgeous, the jokes fly fast and free, and it's all wrapped in a heartwarming message about cherishing your family no matter how annoying they can be. If you don't cry at the part where Rick Mitchell (voiced by Danny McBride) attempts to put a young Katie (Abbi Jacobson) at ease on her first day of summer camp, you might want to try filling that hole in your chest where your heart is supposed to be.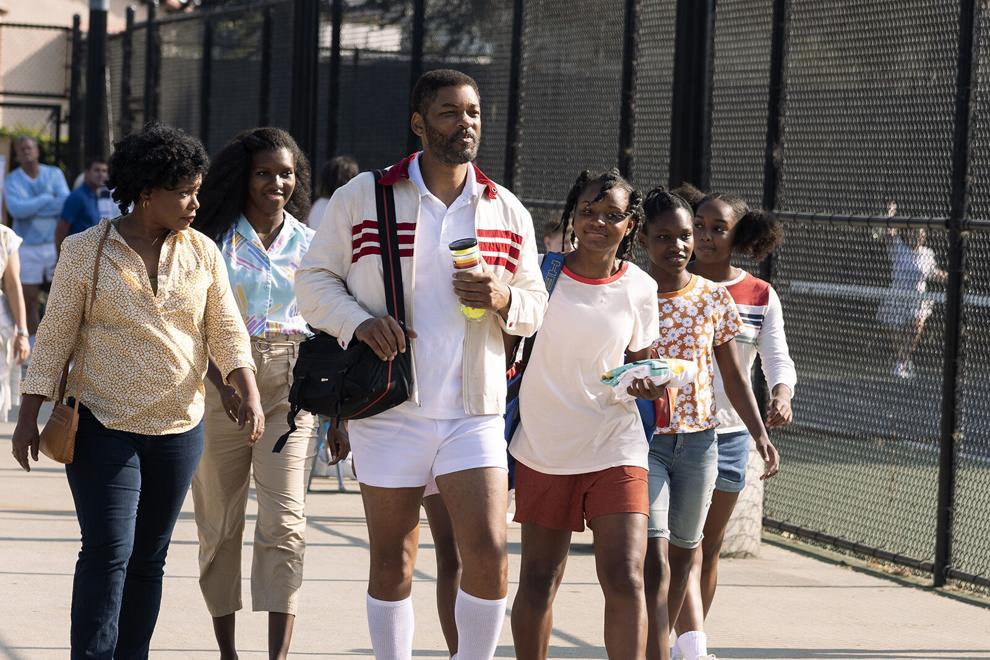 3. "King Richard." It's been too long since Hollywood has gifted us with a sports flick this well-conceived. "King Richard" portrays all the lengths that Richard Williams (Will Smith) goes through to ensure his daughters Venus (Saniyya Sidney) and Serena (Demi Singleton) can realize their potential to become tennis stars.
This one is just an acting tour de force that starts at the top with Smith disappearing into his role as a father with the best intentions who sometimes goes too far in pursuit of his children's future greatness. Aunjanue Ellis nearly steals the film from Smith as Richard's wife Brandy, who has no qualms about putting Richard in his place when necessary. Sidney and Singleton also crush it as young, raw versions of the Williams sisters.
2. "West Side Story." Many would probably find it blasphemous to say that director Steven Spielberg's "West Side Story" is better than the 1961 original. While declaring that might be a tad hyperbolic, Spielberg's version certainly updates "West Side Story" in important ways — especially its racially sensitive casting — while not skimping on the spectacular dancing and vocal performances for which this story is known.
Spielberg deserves tons of credit for his ability to shoot dynamic musical numbers, while Tony Kushner's script and standout performances from Rachel Zegler, David Alvarez, Mike Faist and Ariana DeBose make this "West Side Story" special regardless of its pedigree. I would argue that this is the best film Spielberg has made this century and is possibly one of the best he's ever come out with over his long, storied career.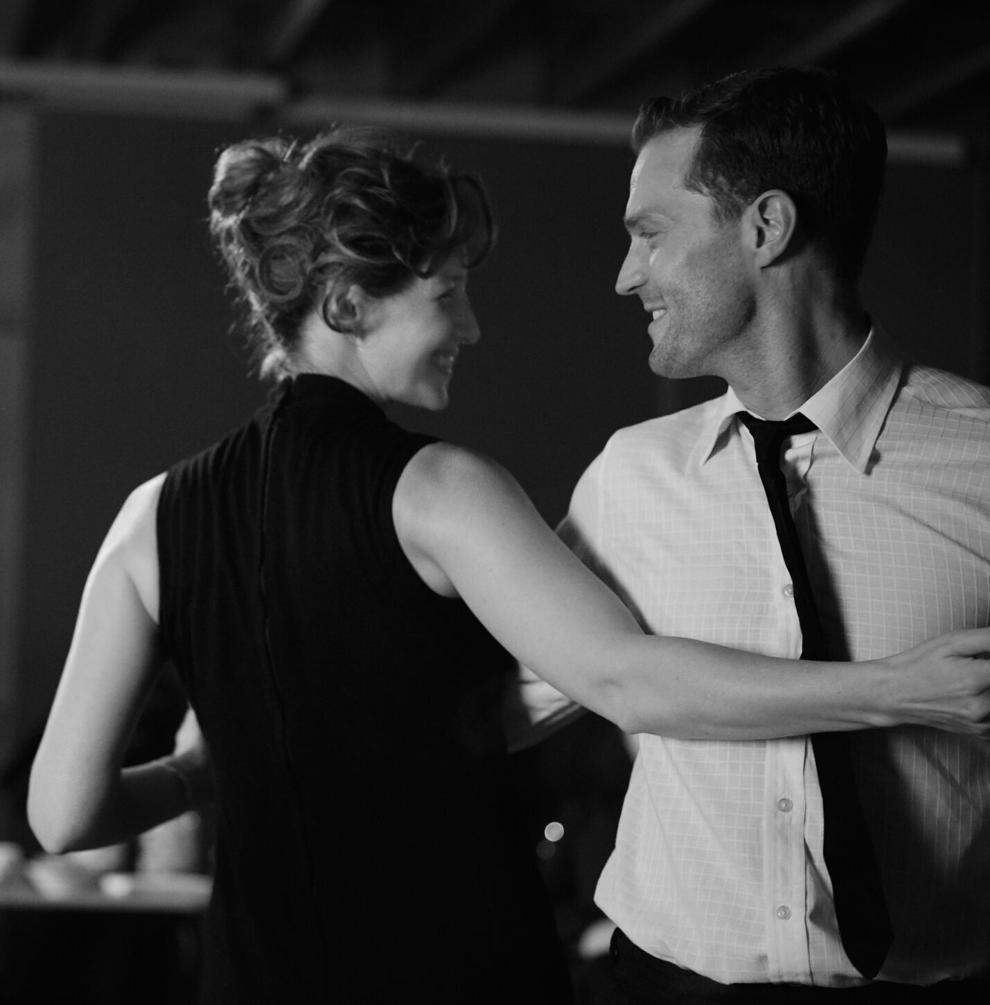 1. "Belfast." The year's best movie, in my humble opinion, is writer-director Kenneth Branagh's semi-autobiographical film about a young boy and his family trying to live as normally as possible during The Troubles in 1960s Northern Island.
It's an ultimately feel-good narrative coated with tangible danger lurking around every corner and a family unit that feels as real as any you'll ever see on the big screen.
All the performances are just exquisite, with Caitriona Balfe and Ciaran Hinds in particular likely to pick up rightfully earned Oscar nominations for their work. Moviemaking doesn't get much more sumptuous or life-affirming than "Belfast." If you can only get to one non-blockbuster in theaters this year, make sure it's this one.