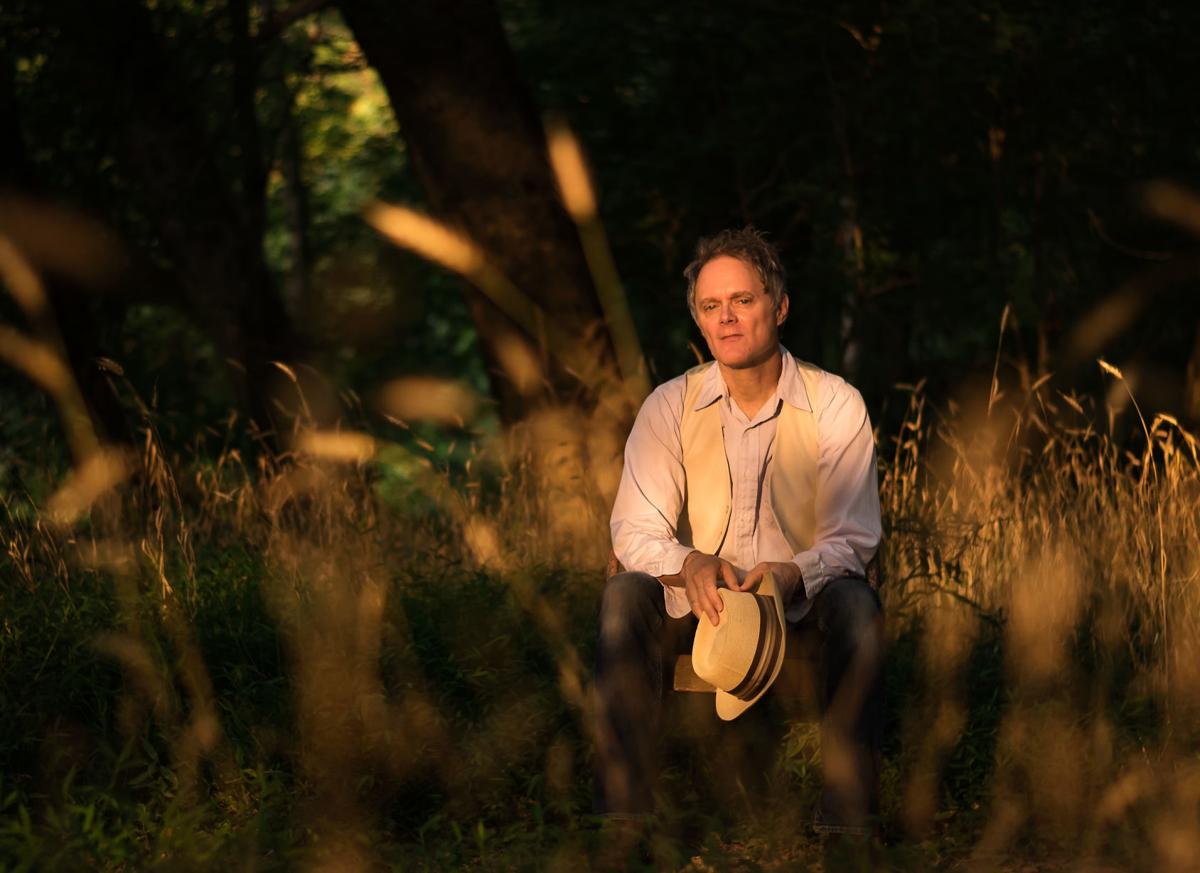 Chad Nance knew something was seriously wrong when he went to the Shalom Project's free medical clinic, but he didn't know a heart attack was likely if he didn't get treatment.
"They saved my life," he said. "No exaggeration."
Some North Carolina musicians are putting out records to help the Shalom Project (theshalomprojectnc.org) continue its services to the community. The nonprofit organization, based in Winston-Salem, also offers a free clothing closet and food pantry, as well as a mentorship program to help people rise from poverty.
Nance, a filmmaker and journalist, doesn't have health insurance. The Shalom Project clinic helped him get treatment for congestive heart failure and kidney disease that likely would have killed him a few years ago if he hadn't been diagnosed and received treatment.
"Without them that would have been almost impossible," Nance said. "People are forced into making decisions: Do I pay bills or do I go to the doctor?"
One of the musicians contributing to the fundraising effort is Jeffrey Dean Foster, a veteran Winston-Salem rocker who also serves as program manager for the Shalom Project.
"Everybody has a different story," he said. "There are people that are homeless, then there are people that have jobs and nice cars and whatever, but can't afford $800 worth of insulin per month. There are so many different walks of life that come through the door."
Foster has worked for the Shalom Project for six years. He has made music for decades, beginning when he was a college student at Appalachian State University in the 1980s. One of his band mates from that era, Michael Kurtz, helped launch Record Store Day in 2007. It has become an international event held twice a year where stores sell unique records created especially for the occasion.
The Shalom Project is working with Record Store Day organizers to sell four EPs whose proceeds will benefit the local charity. Chris Stamey, an alternative-rock pioneer who launched his career in Winston-Salem, will contribute "Music From the Songbook: A Brand-New Shade of Blue." The Veldt, an experimental rock band led by Black twin brothers, will release a self-titled EP with material dating back to the 1990s and 2000s, when the band relocated from Raleigh to New York.
The Backsliders, a hard-rocking '90s Americana band from Raleigh, will offer an EP called "Raleighwood" recorded when the group reunited in 2012. Foster's effort, "I'm Starting to Bleed," contains five songs recorded during the COVID-19 pandemic. All four EPs will come out June 12 and be available at local record stores, including Underdog and Hippo.
Not only did Foster record his new material during the pandemic, but the dramatic events of the past year also inspired most of the songs.
"Headin' Home," a swaggering rocker with paranoid lyrics, reflects the early days of the COVID lockdown. Lines include "we'll stay inside and try to hide" and "I'm gettin' pretty fond of martial law."
"It was definitely just like a lark — almost like a knockoff last spring when all the stuff first started," Foster said. He cranked maracas up in the mix to give the song a hint of '70s rockers the Flamin' Groovies.
The murder of George Floyd and the surge of the Black Lives Matter movement informed the title track, "I'm Starting to Bleed," which shows up in two distinct versions to open and close the EP. Rather than write an overt protest song, Foster tried to evoke lives that had beautiful moments before their premature ends.
"The thing about someone like George Floyd and all of the dozens more in the last couple of years, we find out about them when they've been killed or hurt, and we don't know what kind of life they had," he said. "I wasn't really thinking, because the song came really fast. But I think the idea was that this guy had a whole life, and that just happened to be the very public, horrible end."
The song evokes "the radio and Earth Wind and Fire" and "summertime on the street, ice cream running down my hand." The lyrics grow darker and more pointed as the song progresses: "America is always on top, rolling over me, and it won't stop ... my face on the concrete and a knee on my throat."
The song's dreamy, wistful groove was Foster's attempt to create a Smokey Robinson-style Quiet Storm feeling. "It became something else because I can't do that," he said. Mitch Easter mixed both versions of the songs. Foster solicited input from other collaborators, as well, including Don Dixon, Marti Jones and Beth McKee.
For "I'm Starting to Bleed (Pastoral)," the second version of the song, Foster went back to the original track, enlisting Eddie Garcia of 1970s Film Stock to flesh it out with guitar work reminiscent of some later David Bowie ballads.
"I thought, 'What if I take off all my stuff and put on the local Robert Fripp?'" Foster said. "There's a couple of moments in Eddie's version that are really beautiful, where the guitar orchestration sounds like real orchestration."