Merlefest is a microcosm of the American ideal — what we call a melting pot.
The Wilkesboro festival is made up of two components — music and people — bound together by diversity. Yes, I said diversity is the thing that marks Merlefest.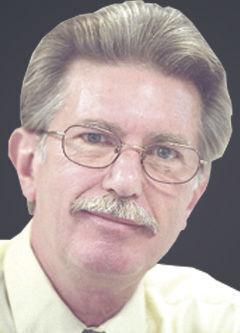 Like Doc Watson said years ago, Merlefest is Traditional-plus. That's traditional music plus anything else people want to play and hear.
The event is four days of traditional, bluegrass, blues, gospel, rock, folk, and just about everything else. Some performers don't just think outside the box, they make their own boxes.
The crowds are made up of every kind of personality you can imagine, representing all walks of life. Most people dress about the same because it's an outdoor festival. Yes, there are indoor venues, but it's the open-air music where congregations swell.
After a year's hiatus because of the pandemic, it was good to be back at Merlefest the weekend of Sept. 18. But this year was different. Everyone at Merlefest had to have proof of vaccination or a negative COVID-19 test before entering the festival site on the campus of Wilkes Community College.
You provided that proof before you got on the shuttle buses or before you set foot inside the barricades if you could walk from where you parked. You wore masks on the shuttles and whenever you went indoors. Those restrictions applied to visitors, all staff, all vendors and all performers. No exceptions.
And you know what? It worked like a charm. The people came in droves. Performers numbered in the hundreds. Some singers and musicians didn't have all the wristbands and ID badges on when they took the stage, but they had them.
I didn't hear anyone gripe, groan or criticize the COVID-19 rules. I'm not saying nothing like that happened, but in all the contacts I made, nobody complained.
See, Merlefest is a place where you go for the incredible music and the safety of the venue. Ain't no cussing, fighting, smoking, drinking or drugs at Merlefest.
People owho might not pal around in their normal routines come together in harmony for the sake of the music. Lots of new friends are made at Merlefest.
It's where memories are made, a tag that fits the festival like a glove.
For sure, some people didn't like the restrictions, but they decided they could live with them because of the lure of the music. So they didn't complain. Nobody wanted to hear gruff talk anyway.
I just mentioned the reason why the restrictions were readily accepted: Everybody decided they could live with them. That's the whole point: Merlefest organizers did not want this grand event to be a "super-spreader." Everybody I talked to said the restrictions were, and are, good for everyone.
As a matter of fact, if I hadn't brought up the subject, I doubt it would have been mentioned at all. Wandering through the festival means you will hear people talk. I never heard anyone griping about getting shot or tested.
Merlefest is a place where conservatives, liberals, moderates and people of almost any other persuasion you can think of meet to have a good time. Together. And they did.
Many performers at Merlefest are getting long in the tooth. The ones who have played at every Merlefest weren't spring chickens when the festival started but they're still cooking. And not with just the same old songs.
Oh, there are favorites, but there's also a lot of new stuff. The old-timers were creative 30 years ago, and they haven't changed.
I'm proud to say that Mavis Staples, Peter Rowan and I have something in common. We're getting closer to the point where some folks might consider us elderly. Peter sounded better than ever, Mavis grabbed the Sunday crowd by their souls and wouldn't let go, and I managed to criss-cross the spread-out festival innumerable times without falling down or getting swimmy-headed.
It's the music. It's the people. I've found the same infusion of spirit at other concerts and festivals, indoors and out, across North Carolina and in other states. Some are big, some are small, but they're the place to be when you want a hearty dose of the good life.
That said, Merlefest remains a special event. Now that it's back, I don't feel nearly as small as I did last year, hiding from the coronavirus. I was glad to jump right back into that melting pot. Merlefest does it right, always.