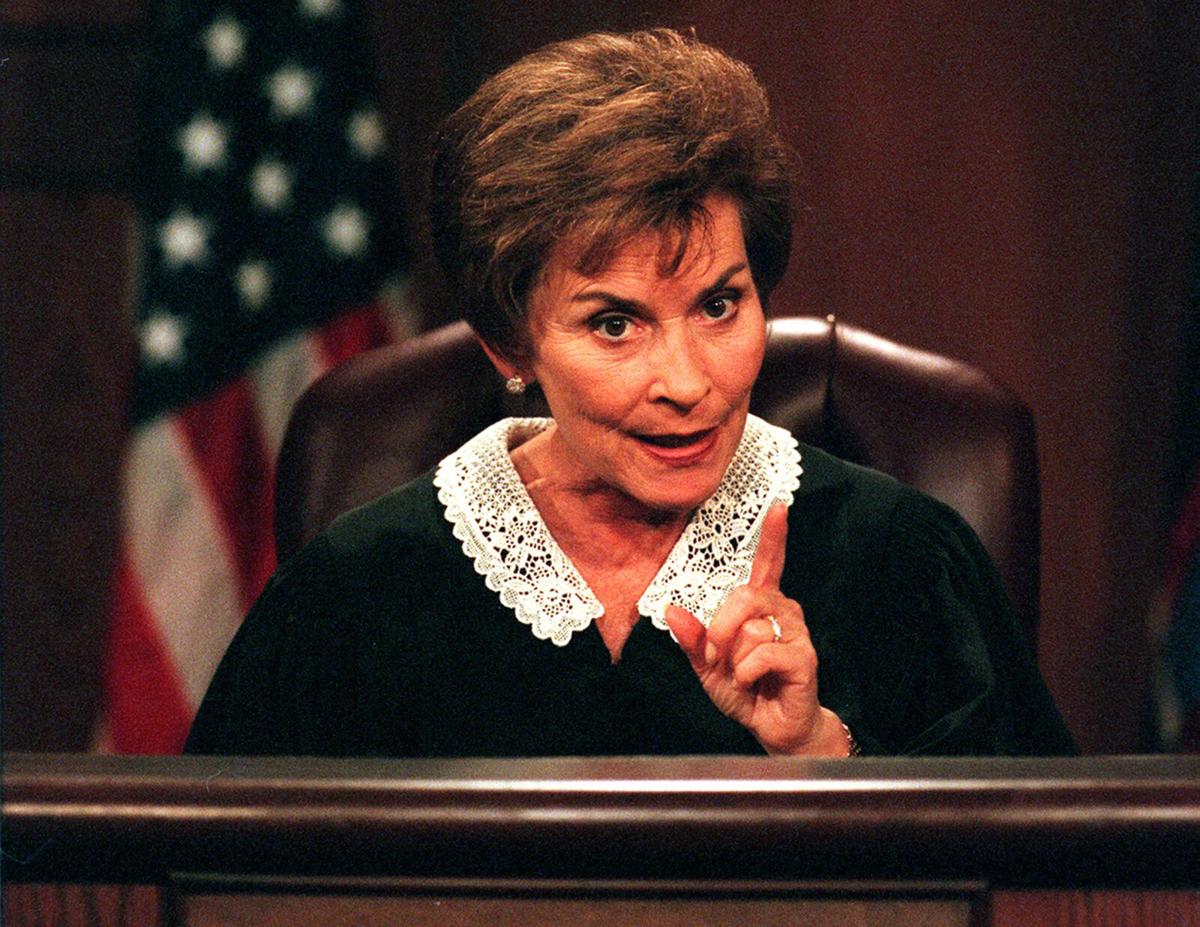 You have questions. I have some answers.
Q: Is this the last season of "Judge Judy?" And will she be back with a different venue, as I thought I read about some time ago?
Answer: Judy Sheindlin announced early last year that the current, 2020-21 season of "Judge Judy" would be the last with new episodes. Reruns will be available after that. In October 2020, Amazon Studios announced a deal for a new, untitled show with Sheindlin, to air later in 2021 on IMDb TV, its free streaming service. The series will offer "no-nonsense, expeditious Judge Sheindlin's signature adjudication style with a new array of cases, litigants and judgments," Amazon said.
"I'm over the moon to be in business with Amazon Studios and continuing this incredible journey with them on a new platform is so exciting," said Sheindlin in a statement. "I used to yell at my husband, Jerry, for all the packages he had ordered from Amazon every day. I have enough mouthwash in the cabinets to keep the entire planet's breath fresh until the next millennium."
Q: Can you identify the song as the end of the "Gilmore Girls: A Year in the Life" episode called "Fall"? It was so memorable.
Answer: That was Sam Phillips' "Reflecting Light."
Q: I enjoy watching a Canadian TV show entitled "The Listener," on a local broadcast TV station. What is the name of the lead actor whose character's name is "Toby"? (The closing credits whiz by quickly.) He portrays a mind reader who is a consultant to a big city police department. It appears to be a well-written and well-acted show. What else can you tell us about it?
Answer: The series originally aired on Canadian television from 2009-2014. Craig Olejnik starred as Toby Logan, a paramedic with telepathic powers who helps law enforcement. You may also know Olejnik from "Runaway," a 2006 series which starred Donnie Wahlberg, and episodes of "Girlfriends' Guide to Divorce," a 2014-18 series starring Lisa Edelstein.
Q: In around 2016 when Donald Trump won the presidential election, there was an episode of "Law and Order: SVU" about a political candidate that I guess hit too close to home since NBC decided not to air it. Will that episode ever be shown?
Answer: The episode, called "Unstoppable" and reportedly featuring Gary Cole as a Trump-like candidate facing accusations from several women, was originally set to air before the 2016 presidential election. Variety noted at the time that the episode was "highly scrutinized" by NBC and the show's production company and was "said to have undergone story adjustments along the way, changes that raised eyebrows among some 'SVU' writers and actors." The telecast was postponed twice before the election, and by 2017 NBC was saying it would probably never air. From what I can find, that still holds true.
Q: My wife and I very much enjoyed the series "800 Words" that aired on our local PBS station. Is it coming back?
Answer: The series, about an Australian newspaper columnist moving his family to a town in New Zealand, ended production in 2018 after three seasons and 40 episodes total. Those episodes are still being offered not by PBS but by American Public Television, which distributes shows to individual stations. You would have to check with your local station about its plans to keep carrying the show.