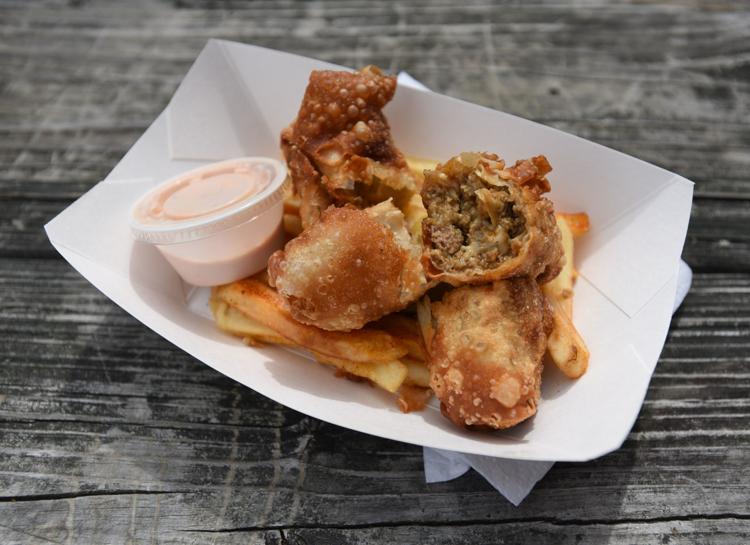 Perhaps our favorite new discovery was this dish, ground beef and onions in an egg-roll wrapper, deep fried and served with a homemade secret sauce. Another notable item from WutYaSay is Deep Fried Moonshine Ribs ($12) that are crispy and savory. "I'm from Wilkes County, so I put a little moonshine in my sauce," said chef Roger Billingsley-Hayes. He and his partner, Tunnie Billingsley-Hayes, have had their food truck, based in Winston-Salem, for about 18 months, and Roger has been in the catering business for about ten years.
Be the first to know
Get local news delivered to your inbox!