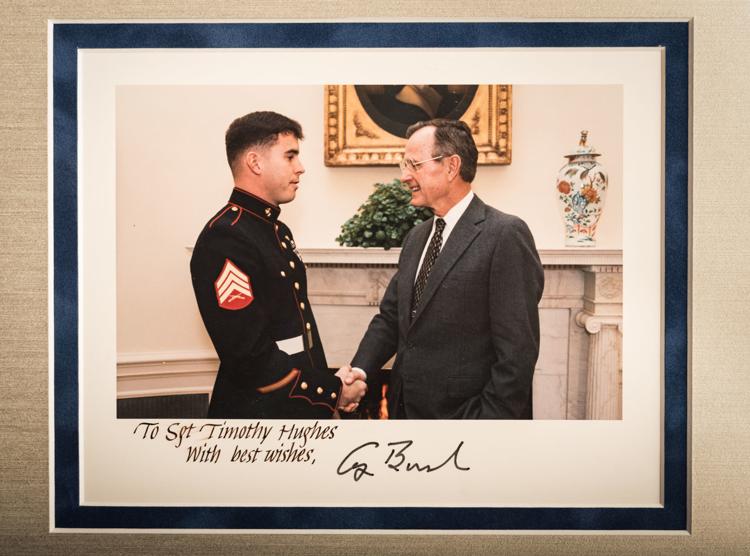 Six days after Tim Hughes' first child was born, the new father found out he was being deployed to Iraq.
While stationed in the war-torn country, Hughes often had mortars thrown into his base and shots aimed at the helicopters he flew, but leaving his family behind to serve his country proved to be the biggest challenge.
"One of the hardest parts of Iraq was my wife sending me video clips of our son taking his first steps and saying his first words," said Hughes, who served as an Army pilot in Iraq in 2005. "I missed a lot of milestones. By the time I got back, he was over a year old."
Among his many duties, Hughes had to fly soldiers to Iraqi compounds to get them in position for raids.
While there were a few life-or-death moments for Hughes, he said the experience amplified his respect for the soldiers risking their lives daily.
"The fighting was still very active over there. It wasn't a safe place," Hughes said, who enlisted in 1986 and served in both the Marines and Army. "There were tons of roadside bombs, and they'd specifically target U.S. convoys, so part of our mission was keeping people off the roads."
Perhaps the most dangerous, Iraq wasn't Hughes' first tour abroad, after being stationed in Germany in the mid-1990s that led to deployments in Macedonia, Cyprus and Bosnia.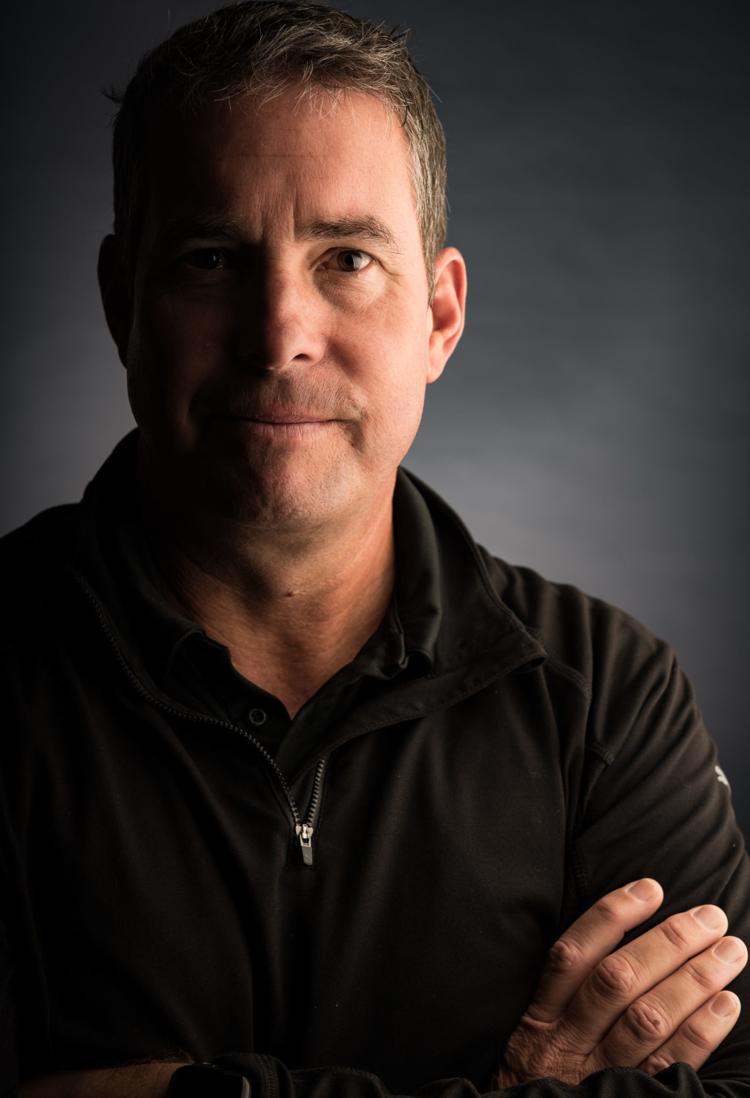 Like in Iraq, Hughes was often responsible for shuttling military personnel between cities and bases by air to avoid the roadside landmines during his variety of peacekeeping missions.
The civil war in Bosnia, from 1992 to 1995, had devastated the country and sparked border disputes, but Hughes said, as an American, he felt relatively safe.
"The houses were destroyed, there were mass graveyards, landmines everywhere," said Hughes, who was in Bosnia in 1996. "The worst part for me was living in a tent in the bitter cold winter, but if that's the worst thing that's happening in a country like that we had it pretty good."
Hughes spent five months in Cyprus, largely supporting the U.S. Embassy. He then had a six-month peacekeeping mission in Macedonia, In 1998, he returned to the U.S. and became an instructor pilot at Fort Rucker, Ala.
"I think it was the most rewarding part of the military, becoming an instructor pilot," Hughes, 52, said. "For me, professionally, I really found my stride and what I really love to do."
In 2000, Hughes left active duty and joined the National Guard as an instructor pilot, while working full-time as a helicopter pilot at a hospital in Columbus, Ohio.
He moved to the Triad in 2004 with his wife, Amy, and, after spending a year in Iraq as part of the National Guard, became a corporate pilot for Lowes Home Improvement for 13 years.
"I was very fortunate to fall into a civilian career where I'm still doing what I love," said Hughes, now a corporate pilot for Duke Energy. "I miss the military, but I've been lucky in the jobs I've had since."
Hughes — who retired from the National Guard in 2007 after completing 20 years of service — began his military career in 1986 with the Marines, working first as a crew chief on a search and rescue helicopter in Arizona.
He then served in Virginia where he was part of a crew that flew U.S. dignitaries, including George H.W. Bush, before being accepted into the Army in 1993 when he trained to be a helicopter pilot.
Hughes—who has two sons: Ty, 15, and Nash, 8 — said he feels lucky to have been a part of the military for a significant chunk of his life.
"Those are the years that really forge your identity. The military, it's who I am," he said. "I'm lucky I was able to do everything that I did. I wouldn't trade it for the world."