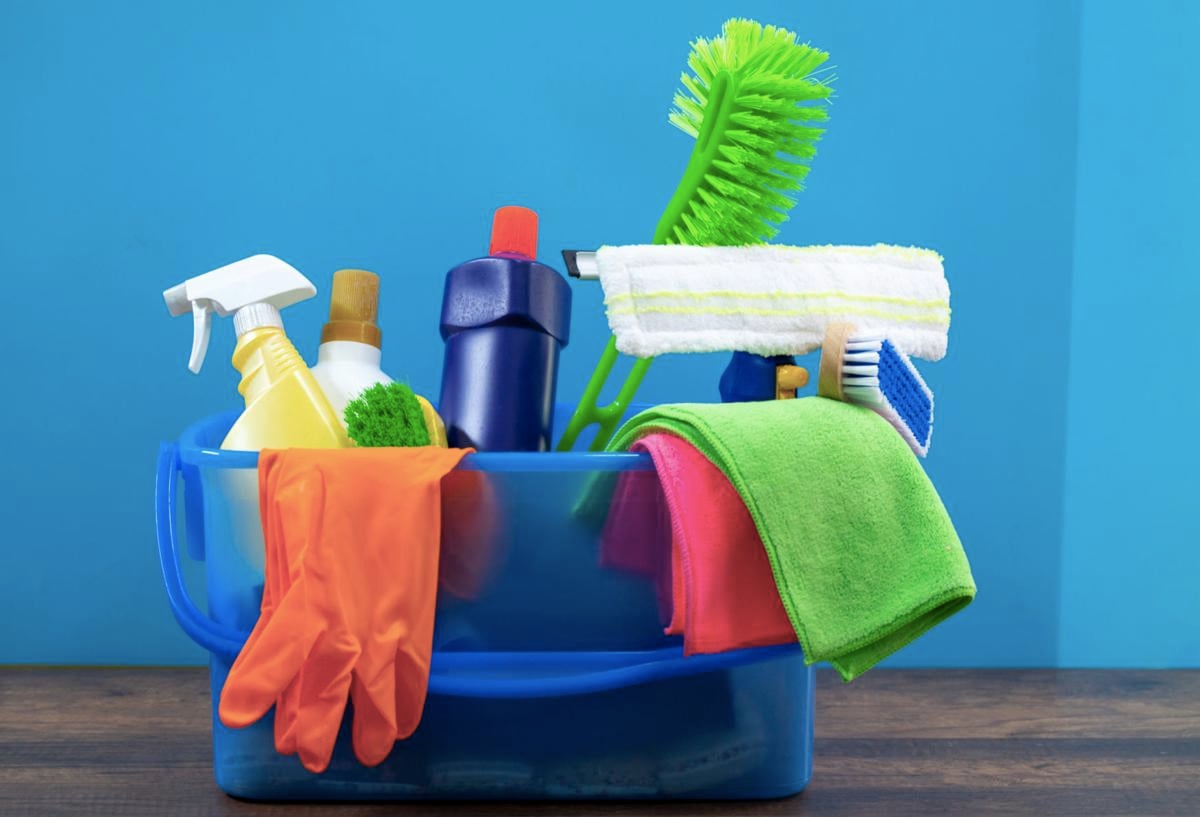 RALEIGH — Students at UNC system universities are starting to move back to campus for the fall semester, and the schools have been working to create a safe environment for their return.
But some housekeepers who are going in and cleaning those dorms, bathrooms, kitchens and classrooms say it's too dangerous.
"It's a scary feeling, needing this job, but not feeling like it's safe," housekeeper said Jermany Alston, a housekeeper at UNC-Chapel Hill. "It is a lose-lose situation, and there's no way around it."
Alston, 31, is assigned to regularly clean two residence halls and said she was around the UNC football players who tested positive earlier this year. She said the universities should not be reopening with coronavirus cases in North Carolina rising, because it's putting everyone on campus at risk.
"I think they're asking for it to spread ... with everyone living in dorms," Alston said.
She and her co-workers are preparing the dorms for UNC students to move in on Monday and throughout the week. They're sanitizing the rooms, wiping down counters and doors with disinfectant and spraying all the door handles and elevator buttons that people would touch.
Once students move in, the housekeepers will be going in those buildings to clean up after students, exposing themselves.
"We're on the front lines," Alston said. "They're counting on us to keep everything clean for them."
Shared dorms are 'highest risk' CDC says
UNC-CH plans to allow full capacity in its residence halls, with the exception of those that are designated for students who are in isolation with COVID-19 or quarantined. In some buildings, as many as eight students will be sharing a suite, one bathroom, a kitchen and a common area. There will be physical distancing and occupancy limits for all common areas, UNC officials said.
That congregate living plan is deemed "highest risk" by the U.S. Centers for Disease Control and Prevention's recommendations for on-campus housing.
"I feel like they're opening the school too soon," UNC housekeeper Penny Elliott said. "But I also know it's these students who are paying my salary. It's like a rock and a hard place."
Elliott, 37, led a group of housekeepers to deliver a petition with more than 300 signatures to Herb Richmond's UNC-CH facilities management manager.
It was part of the "Safe Jobs Save Lives" campaign by UE Local 150, which represents graduate students and campus workers across the UNC system, to get better protections for university employees during the COVID-19 pandemic. Their demands included more masks and gloves, plus face shields and gowns for housekeepers. They also want union members to be part of the process to decide safety procedures.
UNC-CH announced some safety changes for housekeepers after they handed over the petition, including staggered shifts in some areas and clocking in each day and getting cleaning supplies from their own closet rather than a gathering space. They can also refuse to go in and clean an area that feels unsafe because a student is not wearing a face mask or is visibly sick and must report that to their supervisor, according to the union.
Elliot is in charge of a team of housekeepers for four dorms on UNC's campus and said she feels it's an unsafe work environment.
"I'm worried about (students) coming back because we don't know what they were exposed to when they were home," Elliot said. "We don't know if they're sick or if they got it and don't know they got it."
She said she's concerned students won't be social distancing when they're hanging out together, wearing masks around their dorms and off-campus, or properly sanitizing the spaces in their dorms, bathrooms and suites.
"We're not told who has it or who tested positive," Elliot said. "That is scary."
She said she has mixed emotions about the situation because she doesn't have a choice about coming to work, being an essential employee.
"I know this is the job and I have a family to feed," Elliot said. "I have three kids that are depending on me. But the other half of me is, I am nervous about being here."
Duke University recently changed its policy, limiting campus housing to freshmen and sophomores for the fall semester, with an exception for student-athletes.
At N.C. State, students started moving in Friday and the majority of students living on campus will have a roommate, suitemates or apartment mates for the fall semester. The university is limiting the number of people in residential common areas, including lounges and laundry rooms.
At risk in classrooms and academic buildings
Lakisha Morgan,a housekeeper at N.C. State and member of , cleans academic buildings, faculty offices, classrooms and bathrooms on campus. She said that once students arrive and classes start, housekeepers are expected to constantly walk around to wipe down doors and other high touch areas.
Morgan, 42, said there are a lot of students that go in and out. While they're supposed to be wearing masks, she said she's still worried that they could have COVID-19 and spread it without knowing. She's also seen students on campus not wearing masks or just holding them in their hands. And she won't be told if someone in the classroom she's cleaning has tested positive.
"That's everyone's biggest fear ... coming in contact with a student and or going into a classroom where a student and or a professor is positive," Morgan said.
Students are coming back to campus from all over the nation, including states that are hot spots. Morgan said she wants every student, faculty member and staff member to be tested at the beginning of the semester and screened for symptoms, including a temperature check, every day.
It's a high-risk work environment, she said, and the employees don't have enough personal protective equipment. They're given face masks and gloves, but she wants face shields.
Morgan said she and other housekeepers are having to make the decision to either work in an unsafe environment or stay home and risk not being paid or getting written up for not coming to work. Some of her co-workers are also single parents concerned about leaving their kids at home alone with many K-12 schools starting the school year online.
Morgan said she is also worried about her co-workers whose first language is not English. That's how all the precautions, risks and changes have been communicated.
Protesting for safer working conditions
The N.C. State workers union organized a protest and march recently to give administrators a petition with demands for safer working conditions. It was primarily a graduate workers event, but it was done in solidarity with the housekeepers and other campus workers.
UNC-CH workers are organizing another protest for all UNC system employees during the housekeepers' lunch break on Monday when students move into campus dorms.
"Thousands of students are moving back on to UNC Residence Halls on Monday, Aug. 3, ... as hospitalizations and confirmed positive COVID-19 cases continue to climb across the state," a notice about the event says. "This is putting all campus workers at grave risk, and we say 'enough is enough.' Safe jobs, save lives!"
Clear written protocol for quarantining staff and students who screen or test positive for COVID-19.

Adopt consistent policies across departments for accommodations that comply with HIPAA and ADA.

Adequate protective equipment (one mask per shift and gloves, face shields and gowns, where necessary).

Daily COVID-19 symptom screening for all staff and students on campus by professional personnel.
They're also asking for two weeks of additional sick leave to be provided to all university employees, increased funding for UNC's Child Care Services Association, safe transportation and free parking for all workers and hazard pay of at least 25%.
Union leaders want to meet with university administrators and management about the campus safety measures and be part of the decision-making process.
Contact Jennifer Fernandez at 336-373-7064.​