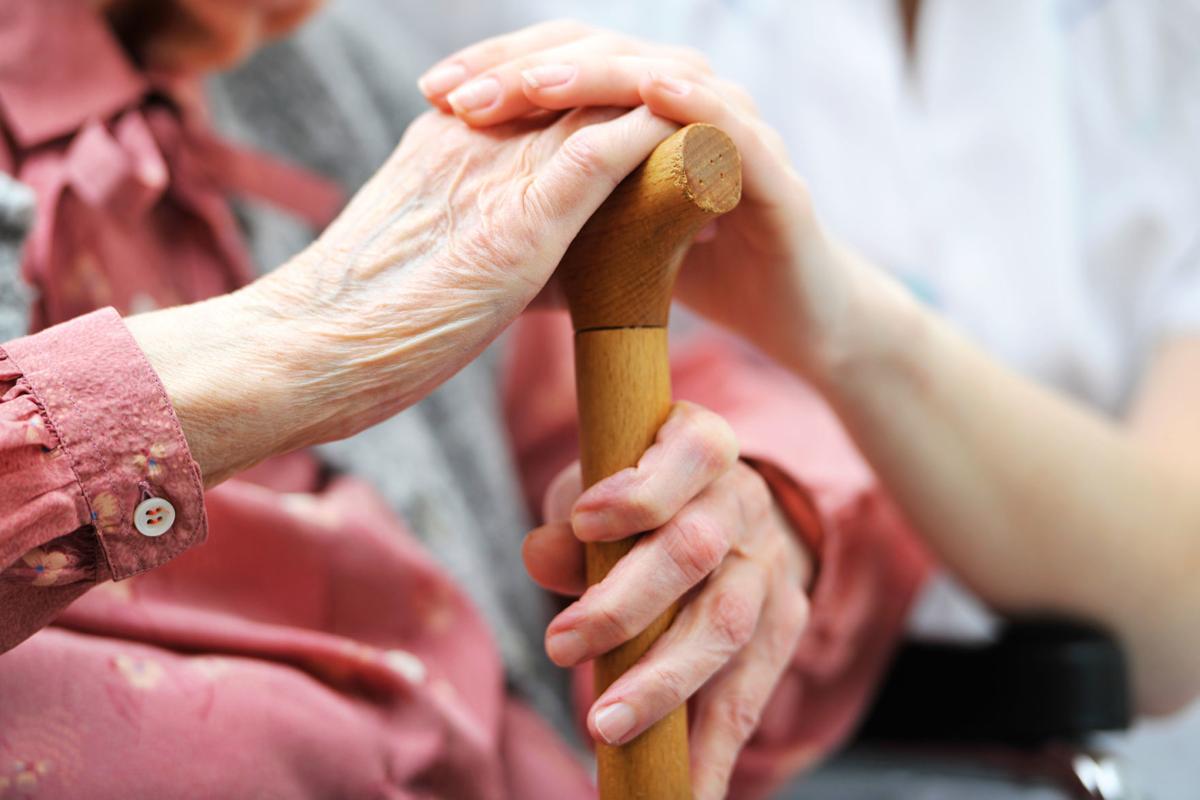 Salem Band to have
free holiday concert
The Salem Band will have a free concert of carols at 1 p.m. Dec. 5 in the parking lot of Salem College's Elberson Fine Arts Center. It will be an informal, outdoor concert, no seating, no chairs. Remain at a distance from the band area and wear a mask.
Parking is plentiful, sit in your car and enjoy traditional Christmas carols from the Moravian band books. Stroll through Old Salem or God's Acre and enjoy the sounds of Christmas.
Salem Band members will be masked unless playing and seated in a socially distanced setting. The rain date will be 1 p.m. Dec. 12.
Mountain Valley Hospice
selling ornaments
Mountain Valley Hospice in Mount Airy is selling Christmas tree ornaments to honor the memory of a loved one, and support the mission of hospice.
The ornament is diamond shaped etched crystal with beveled edges, and is engraved with the Mountain Valley Hospice logo and this year's date. It also comes in a gift box, along with a sheer white ribbon and attached paper tag featuring the name of an honored loved one of your choice.
Proceeds from the ornament sells will help provide hospice care. The ornaments are $25.
Because of COVID-19 restrictions, ornaments will not be available for pick-up, and instead will be shipped to your home at no additional cost.
For more information, call 888-789-2922.
SECU Family House
needs volunteers
The SECU Family House needs groups and volunteers to provide meals to families staying at the house while receiving medical treatment.
The meals can be dropped off at the house, no volunteers are allowed inside. Having the meals at the house allows the families to avoid going to restaurants or grocery stores.
RSVP seeks online,
in-person volunteers
The Retired and Senior Volunteer Program (RSVP) is looking for volunteers, in-person and virtual.
You can set your own hours and benefits include "free" supplemental insurance, ongoing recognition and an annual volunteer appreciation event.
Volunteer opportunities include:
Virtual Reading Buddy — Must have a computer, internet access and strong computer skills. Online Reading A-Z software and training will be provided.
Phone Pal — Make a weekly social telephone call to an older adult.
Card Connections — Send encouraging notes/cards to 5-10 older adults about twice a month, supplies are provided.
Food Pantry Assistant — Assist with packing food boxes for clients volunteers are needed 1 to 2 days a week, and you can serve more days if desired
Food Pantry Clerical Assistant — Must have strong computer skills, input client data. Volunteers are needed for 3½ hours on Mondays and Fridays and/or fourth Saturdays.
Get help with annual
Medicare enrollment
The Shepherd's Center of Greater Winston-Salem will provide free assistance during the annual Medicare open enrollment period which is taking place through Dec. 7.
Due to the current COVID-19 restrictions, Medicare beneficiaries in Forsyth County will be assisted locally as much as possible through telephone or other virtual platforms.
The center's assistance will be provided by volunteers and staff. It is the Forsyth County coordinating site for the N.C. Seniors' Health Insurance Information Program (SHIIP). One hour appointments will be offered during the period subject to the availability of counselors. Some referrals may be made to the SHIIP state office in Raleigh.
The open enrollment sessions will assist Medicare beneficiaries review their drug plans and Medicare Advantage plans and make changes if necessary for the coming year.
Appointments are required and can be made by calling the Shepherd's Center at 336-748-0217 from 9 a.m. to 5 p.m. weekdays.
Online 'Medicare 101'
seminars scheduled
McCall Insurance Services will hold two free online "Medicare 101" seminars at 10 a.m. and 2 p.m. Thursday. The Medicare annual enrollment period runs through Dec. 7 and the information provided may be beneficial.
In order to help slow the spread of the COVID-19 virus, it is temporarily suspending its in-person seminars. McCall Insurance Services will continue to offer telephone, online and virtual-meeting options with one of its licensed agents conducting the meeting.
The seminars explain Medicare's programs and are for anyone turning 65 or on Medicare. Topics include the basics of Medicare, such as signing up for Medicare Parts A and Part B. The sessions will also explain Part C and Part D.
The seminar is for information only, and no solicitations will be made.
Registration is required and can be made by calling 336-766-1885 or emailing amy@mccallins.com for details on how to securely connect to the meeting, or go to www.mccallins.com.
Trellis to offer online
planning sessions
Trellis Supportive Care is offering free online advance care planning sessions via the ZOOM platform at 1 p.m. each Tuesday. There will be a workshop specifically for veterans and their families at 10 a.m. Dec. 8.
Attendees will be able to complete their living will and health-care power of attorney. Completing these documents will allow someone to be your voice if you can't speak for yourself about your health care.
Samaritan Ministries
seeks volunteers
Samaritan Ministries needs volunteers for several areas, including the kitchen area to package and serve meals for lunch and dinner.
Under guidance of local and state health officials related to the COVID-19 pandemic, all lunches at Samaritan Ministries are being served to-go. Shelter guests, who undergo careful daily screening, continue to eat meals in the dining room.
The weekday lunch shift for volunteers is from 9 a.m. to 1:30 p.m., and the dinner shift is from 3 p.m. to 7 p.m. The Sunday lunch shift is 10 a.m. to 2:30 p.m., and the dinner shift on Saturdays and Sundays is 4 to 7 p.m.
Volunteers must be 13 or older, agree to a liability waiver, and adhere to strict sanitation guidelines that include wearing a mask, frequent hand washing, and appropriate distancing as recommended by health officials. Samaritan asks that people who are at higher-risk talk with their medical provider about volunteering.
Samaritan Ministries is located at 414 E. Northwest Blvd., Winston-Salem.