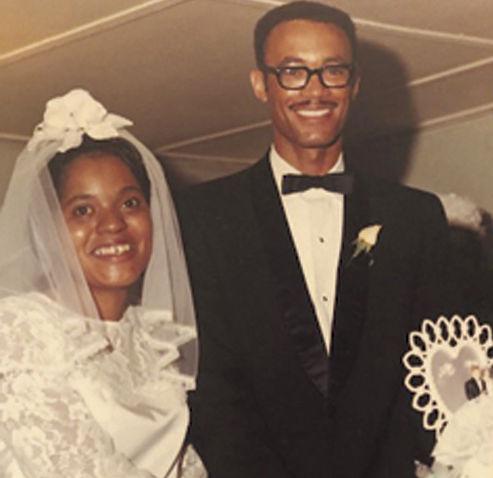 Edward and Marian Hairston of Walnut Cove celebrated their 50th wedding anniversary August 16, 2019. 
The couple's children and their spouses treated them to a three-day, two-night stay at the Kimpton Cardinal Hotel, in Winston-Salem's historic R. J. Reynolds building.
On August 17th, a small gathering of family members joined the couple for an informal luncheon at Bleu Restaurant in Winston-Salem.
The celebration included a video with pictures depicting the couple's 50 years together; and words of gratitude from their family and guests.
The couple's children are Ashley Hairston, Todd Hairston, and Melody Hairston. Their daughters-in-law are Cherry Hairston and Kristen Hairston.  Their grandchildren are Graham Hairston, Joseph Hairston, Ava Hairston, and Madeline Hairston.
Dr. Hairston retired from the Stokes County School System as a Middle School Principal.  Mrs. Hairston is a retired teacher from the Stokes County School System.
They were married on August 16, 1969.