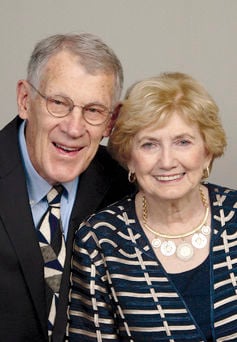 Ben and Sarah Jackson of Winston-Salem celebrated their 60th wedding anniversary October 13, 2019 with a celebration at their home.
The couple's children and their spouses are Ben and Lori Jackson Jr. of Clemmons, and Jennifer and Jim Huffstetler of Charlotte.
The couple have five grandchildren.
Mr. Jackson retired from RJ Reynolds Tobacco Co. Mrs. Jackson worked for Prudential Real Estate.
Be the first to know
Get local news delivered to your inbox!