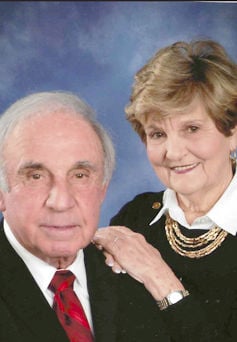 Cecil and Janette Mock celebrated their 60th wedding anniversary Saturday October 26th, 2019.
The celebration was at Maple Chase Country Club. It was given by the couples children, Craig and Linda Mock of Pfafftown, and Terry and Joan Snow of Advance.
They have four grandchildren and two great grandchildren. Mr. Mock is co-owner of Mock  Tire and Automotive and Mrs Mock retired from Bank of America. 
They were married October 24,1959 at Love's United Methodist Church in Walkertown.