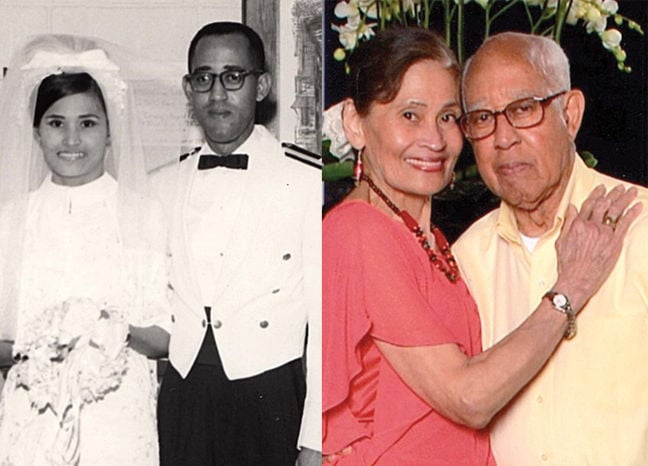 Aubrey and Priscilla Quinn of Winston-Salem celebrated their 50th wedding anniversary August 9, 2019 with a renewal of vows ceremony at Our Lady of Mercy Catholic Church in Winston-Salem.
The couple's children and their spouses are Rand Quinn and Amy Yuen of Philadelphia, and Kathleen and Shane DuBois of Winston-Salem.
Their grandchildren are Olivia DuBois and Claudia DuBois.
Aubrey retired from the United States Air Force in 1981 after 20 years of service and from the United States Postal Service in 2006 after 22 years. Priscilla retired from Texas Public Schools in 2006 after 27 years in San Antonio, serving as a teacher, principal, and director.
Mr. and Mrs. Quinn enjoy traveling the world and spending time with their children and grandchildren. They lived in San Antonio, TX before retiring to Winston-Salem in 2006 to be closer to their granddaughters.
The couple were married August 9, 1969 in the Main Chapel at USAF Clark Air Base in the Philippines.