Steven Gedra, chef-owner of The Black Sheep Restaurant & Bar in Buffalo, New York, likes to use pumpkin to bulk up these fluffy, savory pakora which he often includes on his bistro's menu. Ginger and jalapeño brighten the mixture and a creamy basil mayo will leave you scraping your plate.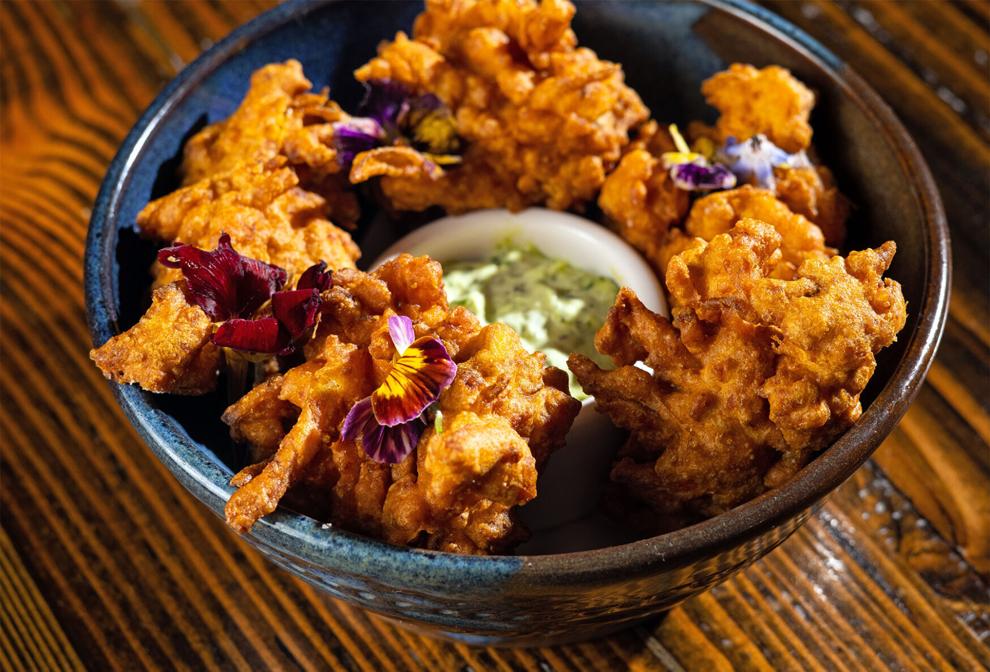 ---
Pumpkin Pakora with Spicy Basil Mayo
1 tsp salt, plus more for salting water
1 large red onion (about 8 oz)
1 medium baking pumpkin, skin and seeds removed
1 piece fresh ginger (about 3 inches), peeled
2 large jalapeño peppers (or any desired chiles), seeded
4 oz fresh basil sprigs, leaves removed
½ cup fresh lime juice (from 3 to 4 limes)
1 cup mayonnaise
8 cups frying oil such as peanut, sunflower, canola or corn oil
1¾ cups plus 1 Tbsp (169 grams) chickpea flour
½ tsp baking powder
¾ cup water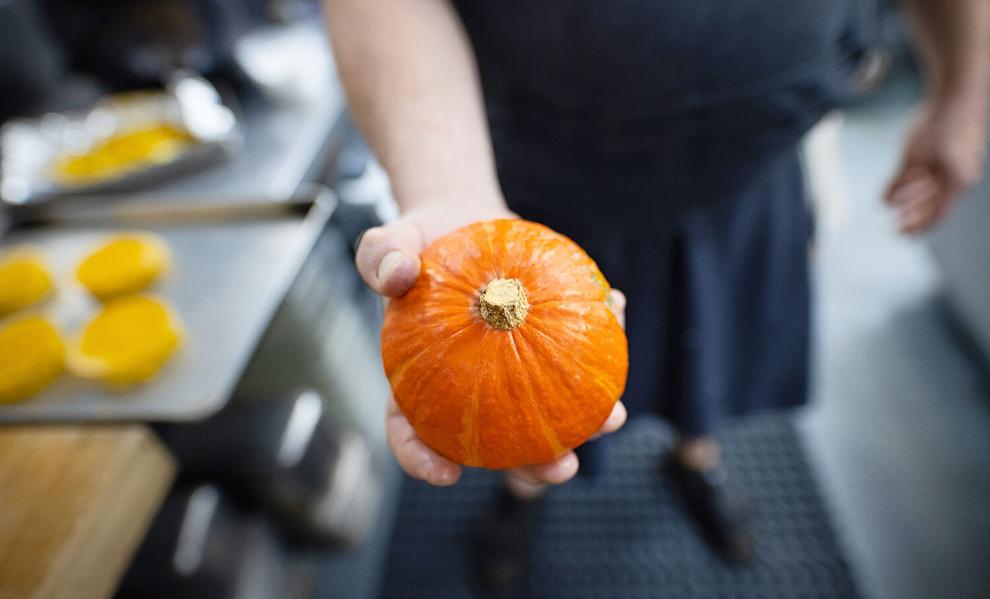 Fill large covered saucepot about three-fourths full with salted water; heat to boiling over high heat.
Meanwhile, with food processor with grating blade attached, or with largest holes on box grater, grate onion, then transfer to large bowl; grate enough pumpkin to yield 3 cups, then add to same bowl. Using small holes on box grater, grate 1 tablespoon plus 1 teaspoon ginger, then transfer to same bowl. Rinse grater. Using small holes, grate jalapeños; add 1½ tablespoons to bowl with vegetables and set aside 2 tablespoons to use later. 
Cook all grated vegetables in boiling water 1 minute or just until al dente. Drain vegetables well in colander, then set aside to cool to room temperature. 
Prepare dipping sauce: Into food processor with knife blade attached, add basil, lime juice and reserved grated jalapeño; blend until smooth. Add mayonnaise and process until mixture is well combined. Transfer sauce to serving bowl; set aside. 
In large heavy-bottomed saucepot or deep-fryer, heat oil over medium-high heat to 350°F.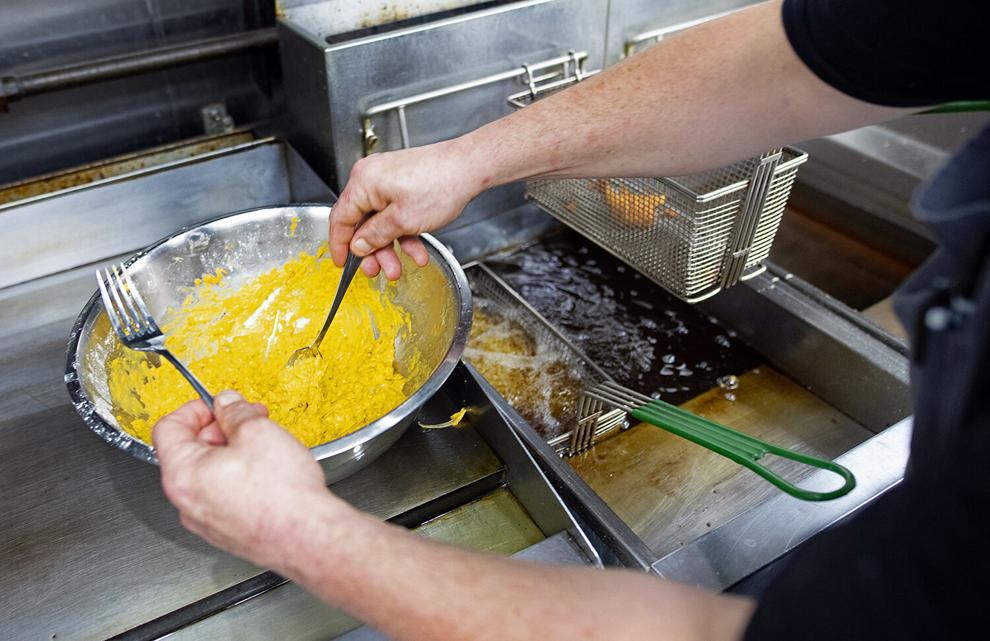 In large bowl, with whisk, stir flour with 1 teaspoon salt and baking powder; slowly stir in water. Add vegetable mixture and fold into batter until vegetables are well-coated. With 2 forks, 2-ounce disher, ice cream scoop or ¼-cup measuring cup, form mixture into loosely formed balls. In batches, carefully add balls to hot oil, frying only 3 to 4 at a time; cook 4 to 5 minutes or until pakora appear brown and crisp. With slotted spoon or spider-style strainer, transfer pakora to paper-towel-lined plate to drain and sprinkle with salt. Serve hot with dipping sauce.