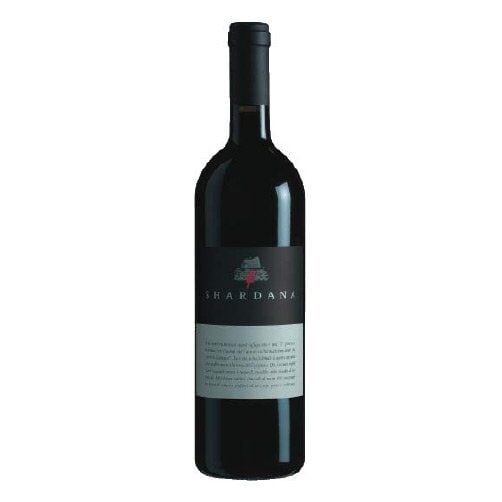 Some recently tasted wines, roughly in order of preference:
--Cantina di Santadi Shardana 2013 Valli di Porto Pino, Sardinia, Italy, $30. A rich, dry red. Dried currant and plum, herbs and earth, savory, with touches of licorice and leather. Long finish. Very good.
--Domaine Wachau 2019 Federspiel Terrassen Gruner Veltliner, Austria, $12. Lemon, green apple, herbs and spice. Dry and juicy with refreshing acidity. Very good.
--Peyrassol Cuvee de la Commanderie Rose, Cotes de Provence, France, $20. Cherry, raspberry and spice. Bracing acidity. Very good.
--Resonance 2017 Pinot Noir, Willamette Valley, Ore., $36. Herbs and tea on the nose. Good acidity, light and dry on the palate, with cherry and more herbs. Very good.
--Gary Farrell 2017 Pinot Noir, Russian River Valley, Ca., $45. Cherry, cola, graphite, spice. Medium-bodied, good acidity, smooth and silky, nicely balanced. Very good.
--Baileyana 2018 Rose of Pinot Noir, Edna Valley, Ca., $24. Strawberry and cherry aromas, but primarily cherry on the palate, along with some floral and spice notes. Juicy, with good acidity. Very good.
--Trefethen 2018 Dry Riesling, Oak Knoll District, Napa Valley, Ca., $26. Kerosene and floral aromas, lime, green apple and minerals on the palate, with a long finish. Very good.
-Matanzas Creek 2018 Sauvignon Blanc, Alexander Valley, Ca., $22. Lemon, lime, apple, grass aromas. A bit of ginger and some salty, stony minerality on the palate. Aromatic, dry, with refreshing acidity and lingering finish. Very good.
--Loimer 2018 Lois Gruner Veltliner Kamptal, Austria, $17. White-pepper aromas. Lemon-lime and pear flavors with a bit of spice and salinity. Dry, high acidity, a well-made wine. Very good.
--Zenato 2018 Lugana San Benedetto, Italy, $20. Made from Trebbiano di Lugana. Herbal and floral aromas. On the palate, lemon and pear mingle with slight bitterness of peach pit on the crisp finish. Very good.
--Saldo 2018 Zinfandel, Ca., $32. This zin from The Prisoner Wine Co. has cherry, blackberry, brambly, pepper and spice flavors. A bit hefty at 15.5% alcohol. Good plus.
--Chalk Hill 2016 Estate Bottled Chardonnay, Chalk Hill, Russian River Valley, Ca., $42. Lemon and vanilla aromas. Lemon, apple, pear, butterscotch, spice and vanilla on the creamy palate. Good plus.
--Beronia 2015 Rioja Reserva, Spain, $20. Dark fruit, tobacco, herbs, touch of vanilla. Good plus.
--Flotsam & Jetsam 2017 Stalwart Cinsault, Western Cape, South Africa, $25. Aromatic with pepper, cherry and currants – flavors that carry over to the palate. A light-to-medium bodied, well-balanced dry red. Good plus.
--Galea Nals Margried 2018 Schiava, Alto Adige, Italy, $20. Light cherry, violets. A nicely balanced, easy-drinking light-bodied red. Good plus.
--Francois Montand Blanc de Blancs Brut, Champagne, France, $15. Yeasty aromas. Apple. Lemon and touch of gingery spice on the palate. Balanced acidity. A good value in French bubbly. Good plus.
--Marras Piekenierskloof 2018 Chenin Blanc, South Africa, $15. Pear, lemon and spice. Good.
--Pasqua 2017 Passimento Rosso, Veneto, Italy, $16. A smooth, easy-drinking red with dried cherry and red currants with a touch of spice. A blend of Merlot, Corvina and Croatina. Good plus.
--Enrique Mendoza 2016 La Tremenda Monastrell, Alicante, Spain, $12. Black cherries and dried red currants, herbs and earth. Straightforward but enjoyable. Good.
--Rombauer 2019 Sauvignon Blanc, Ca., $24. Tropical aromas. Ripe tropical fruits – pineapple and grapefruit - on the palate, with just a slight grassiness. A very fruity sauvignon blanc. Good.
--Beringer Bros. 2016 Bourbon Barrel Aged Cabernet Sauvignon, Ca., $17. Smooth and easy-drinking, ripe and jammy dark fruit, toasty oak, vanilla. Good.
--Vina Bujanda 2018 Tempranillo, Rioja, Spain, $12. Red and black fruit, herbs. Good acidity. Straightforward, food-friendly. Good.
--Matanzas Creek 2019 Sauvignon Blanc, Sonoma County, Ca., $20. Grapefruit, grassy, floral aromas. Melon and grapefruit on the palate. Good.
--Bonterra 2019 Young Red, Ca., 16. A light red with flavors of raspberries and other red fruit, with a touch of orange peel. Designed to be served chilled. OK.
Be the first to know
Get local news delivered to your inbox!