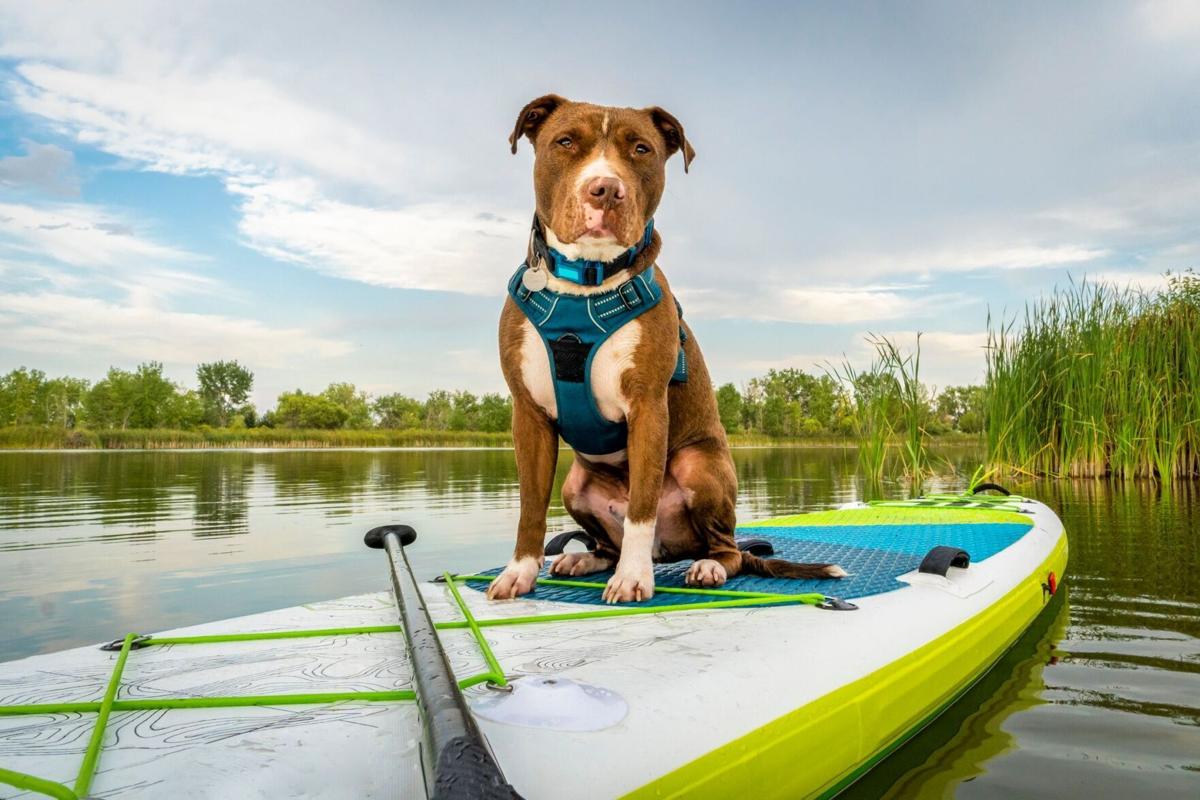 Love taking epic adventures with your pet? Looking for ideas, tips, and like-minded adventurers? Social media groups can provide all that, and more; however, not all social media groups are created equal. We went on a search for the most helpful, popular, and fun online pet adventure groups, and we've dug up some real gems!
Kayaking With Dogs
Most dogs love boat rides of any kind, and nothing compares to a day out on the water with your furkid. Kayaking with Dogs has something to offer kayakers of all levels, from beginners to those who are highly experienced. If you're new to the idea of kayaking with your dog, this friendly group is happy to share tips on how to get started, how to pick the perfect dog-friendly kayak, and recommendations for the best places to kayak with your pooch. 
Hiking With Dogs
Want to start hiking with your dog? You probably have a lot of questions:  Where are the best trails for novice pups? Which trails allow off-leash hiking? What are the most important things to know about hiking with your dog? The friendly folks at Hiking With Dogs will answer these questions and more, and they'll help you navigate the ins and outs of pet-friendly hiking adventures. Group members come together to offer encouragement and share stories, best practices, favorite dog-friendly hiking destinations, recommended pet hiking gear, and lots of cute doggie adventure pics! 
TripsWithPets USA
If you like adventurous trips with your pet, then join TripsWithPets USA!  This popular group invites members to share all kinds of pet-friendly excursions and discuss their favorite pet-friendly destinations, places to stay, and things to do. You'll also have access to pet travel tips that will help keep your pet happy and safe on your next trip. And, TripsWithPets USA frequently offers contests for members to win people and pet prizes!
Dog Gone RVing

What's more fun than a road trip? A road trip with your four-legged sidekick! Dog Gone RVing is a group created for RVers who love hitting the road with their dogs. Whether you're planning a first pet-friendly RV adventure or you've already logged thousands of miles, this group is the perfect place for support and help. Members offer tips on traveling with your pet in your RV, recommendations on dog-friendly RV parks, and posts of dogs having the time of their lives on RV road trips!
Paddleboarding With Dogs
Paddleboarding is a fun sport that both people and their pooches absolutely love. Whether you're a novice or a paddling pro, Paddleboarding With Dogs will help you have the best possible paddleboarding experience with your four-legged sidekick. Get answers to your questions, make new friends, share favorite destinations, and learn tips on best practices, safety, and equipment. Best of all, share your paddleboarding adventures, and be inspired by those of other members!
About TripsWithPets
TripsWithPets has been helping pet parents find and BOOK pet-friendly accommodations since 2003. TripsWithPets provides online reservations at over 30,000 pet friendly hotels & accommodations across the U.S. and Canada. When planning a trip, pet parents go to TripsWithPets.com for all they need to book the perfect hotel for their pet -- including detailed, up-to-date information on hotel pet policies and pet amenities. #jointheroadtrip