Dogs are relatively easy to train, but you can't expect them to comply with all of your commands right away without some kind of reward. Training treats help motivate dogs and acknowledge correct behaviors.
And just like humans, dogs can have preferences to certain treats over others. Here's what to consider when choosing treats for your dog.
Ingredients‌
Always check the ingredients of training treats; avoid anything with excessive filler ingredients or artificial colors, flavors, and preservatives. Plus, your dog is likely to work harder for a favorite flavor.
Just like the wide range of dog food available, you can find products ranging from simple single-ingredient training treats, to treats made for dogs with dietary restrictions or allergies.
Size
In a training session, a dozen treats for a dozen correct behaviors can fill up your dog, and they'll be less motivated to work for food. Not to mention that they could put on weight.
That's why dedicated dog-training treats are usually small and contain just a few calories per piece. And you don't have to use specifically labeled training treats, but whatever you do use should be small or cut up into smaller pieces.
The size of your dog matters, too, since a treat that seems tiny for a 100-pound dog is going to be more for a 5-pound dog.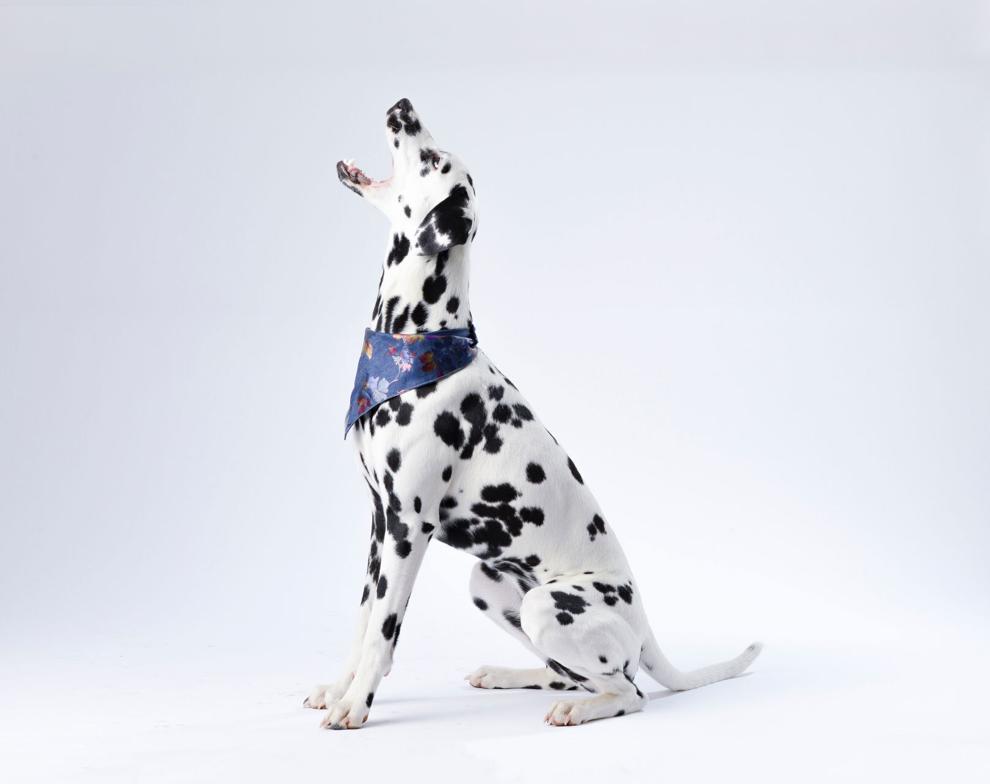 Texture
The majority of training treats are either soft or crunchy, so you'll need to figure out which your dog likes best.
For the most part, soft treats are more palatable to dogs.
Treat value‌
Think of treat value as the difference between being offered an apple or a slice of cake — the cake's probably going to grab your attention more.
Dogs are more likely to work hard for a high-value treat, such as a piece of sausage, than a low-value treat, such as a small hard treat or piece of kibble.
Of course, high-value treats lose their value when you feed them too regularly, so alternate between treats — perhaps 10 lower-value treats for every high-value treat.
You might also choose to use standard treats for easier training and break out the special treats when teaching your dog something more challenging.
Human foods as treats‌
Some people use morsels of human food as training treats (usually high-value).
If you go this route, choose safe options for dogs, like small pieces of chicken, little cubes of cheese and sliced hot dogs. Stay away from foods full of sugar or artificial ingredients.
Alternative rewards‌ for dog training
Some dogs simply aren't motivated by food. But there are other ways you can reward your dog during training sessions.
If your dog's a people pleaser, they may be satisfied with a hefty dose of praise each time they get something right.
Dogs who love to play are highly motivated by the promise of a quick play session with a favorite toy after a handful of repetitions of a new command.
Here are the top-selling dog treats on Amazon
Recommendations are made independently, but we participate in affiliate advertising programs that may pay us commission if you make purchases at Amazon.com and other linked retailer sites.
Lauren Corona is a writer for BestReviews. BestReviews spends thousands of hours researching, analyzing and testing products to recommend the best picks for most consumers.
Calming dog treats
Calming dog treats can help de-stress your dog but shouldn't be used as an alternative to exercise, mental stimulation and training. Here's what to know.
Calming dog treats
Calming ingredients
Calming dog treats can get their antianxiety and de-stressing properties from a range of calming ingredients. These are some of the most common:
L-tryptophan and theanine: These amino acids are both capable of increasing serotonin in the brain. Serotonin causes feelings of happiness and well-being.
Passionflower: By slightly boosting the brain's levels of gamma-aminobutyric acid (GABA), it can lessen feelings of anxiety in dogs and humans alike.
Chamomile: Thanks to this flower's mild calming effects, it may help stressed or anxious dogs to feel calmer.
Valerian root: This helps most dogs with anxiety, especially those showing compulsive behaviors such as excess chewing and licking.
Melatonin: A synthesized version of this natural sleep hormone is occasionally added to calming treats for its relaxing effect.
Package size and dosage
It's important to know both how many calming dog treats you receive in a package and what the correct dosage is for your dog. Only then will you know how much these treats will cost you monthly. For example, if your chosen product contains 100 individual treats in a package and the dosage is one treat per day, a single pack will last you more than three months, but if the dosage is five treats per day, it will only last you 20 days. Of course, big dogs have larger doses than small dogs, so adjust your expectations accordingly.
Features
Organic: You might choose to buy certified organic calming dog treats if you're concerned about pesticide use.
Treat type: Most calming dog treats are small chews or crunchy treats, but you'll occasionally find other treat types such as calming rawhide-style chews or calming dental treats.
Grain-free: There's no need to pay more for grain-free treats unless your dog has a legitimate allergy. In fact, whole grains are excellent for heart health.
Price: Dog calming treats vary in price from $10 to $50, depending on various factors including package size, active ingredients and overall quality.
FAQ
Do calming treats work on all dogs?
In theory, calming treats should work equally well on all dogs, but in practice, they seem to work better on some dogs than others. This can vary based on a range of factors including the severity and cause of the dog's stress or anxiety, the dog's size, temperament and natural reaction to the calming ingredients in each treat. For the best results, you should pair your chosen calming dog treats with behavioral training.
How quickly do these work?
This depends on your chosen treats. Some start calming your dog down within 30 minutes, whereas others need to be taken daily for a couple of weeks until you see the full calming effect.