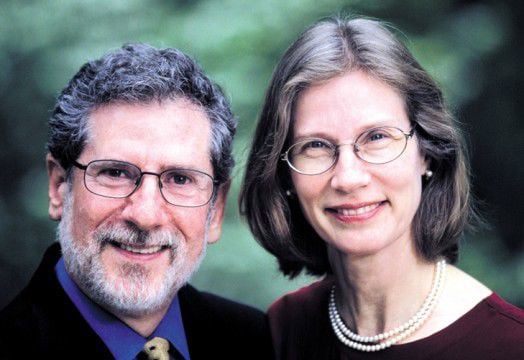 Are people more depressed now than ever before? That's a question that is hard to answer, but it wouldn't surprise us. Polarization has made it more difficult to relate to people who hold different views. In addition, relying on technology for connection can be dehumanizing.
Workplace stress and worries about coronavirus or climate change can also distress people. A diet full of processed foods may affect mood in a negative way.
Whether or not more people are depressed, prescriptions for antidepressants have been on the rise. By our calculations, more than 37 million Americans are on medications like sertraline, escitalopram, bupropion, trazodone and fluoxetine.
Some people do very well with antidepressant drugs. Others may need to try several before they find one that works for them. One large well-designed study, the STARD trial, found that about one quarter of patients responded to the antidepressants bupropion, sertraline or venlafaxine after they did not get better on citalopram (New England Journal of Medicine, March 23, 2006).
This study (Sequenced Treatment Alternatives to Relieve Depression) showed that most of the antidepressants they tested worked about as well as the others. Unfortunately, only about half the patients in the trial ultimately got better.
We conclude that some people are exposed to possible drug side effects without getting the benefits they expected. The most popular category of antidepressants, the selective serotonin re-uptake inhibitors (SSRIs), can cause insomnia, restlessness and agitation. Such drugs as fluoxetine, paroxetine and sertraline can also cause digestive distress, fatigue, dizziness, headache and sexual dysfunction (Medical Letter on Drugs and Therapeutics, Feb. 24, 2020).
Other antidepressants can also cause adverse reactions. SNRI medicines like desvenlafaxine, duloxetine and venlafaxine have similar side effect profiles to the SSRIs, but they may also cause sweating, constipation, rapid heart rate, elevated blood pressure and difficulty urinating.
One reason so many people may be on antidepressants is that they are hard to get off of! Stopping such medications suddenly can lead to unpleasant symptoms that go away if the person starts taking the medicine again. Nervousness, anxiety, sensations like electric shocks, dizziness, confusion, insomnia and bouts of unprovoked crying can be hard to handle.
Doctors might prescribe other antidepressants such as bupropion or mirtazapine. Older medicines such as amitriptyline can be effective in some cases, but they can also be tough to tolerate. They may cause anticholinergic effects such as dry mouth, urinary retention, constipation and blurred vision.
Are there any helpful nondrug alternatives for people suffering with depression? Cognitive behavioral therapy has been shown to be useful (Trends in Psychiatry and Psychotherapy, March 2, 2020). Another approach that can help is exercise (Journal of Affective Disorders, Sept. 15, 2016). Bright light therapy, frequently used for seasonal affective disorder that occurs in the winter months, can also help relieve depression at other times (Chronobiology International, April 2014). Finally, a Mediterranean-style diet rich in vegetables, fruit, fish and lean meat can help reduce symptoms of depression (PLOS One, Oct. 9, 2019). Any of these nondrug approaches could be combined with the others or with an antidepressant.