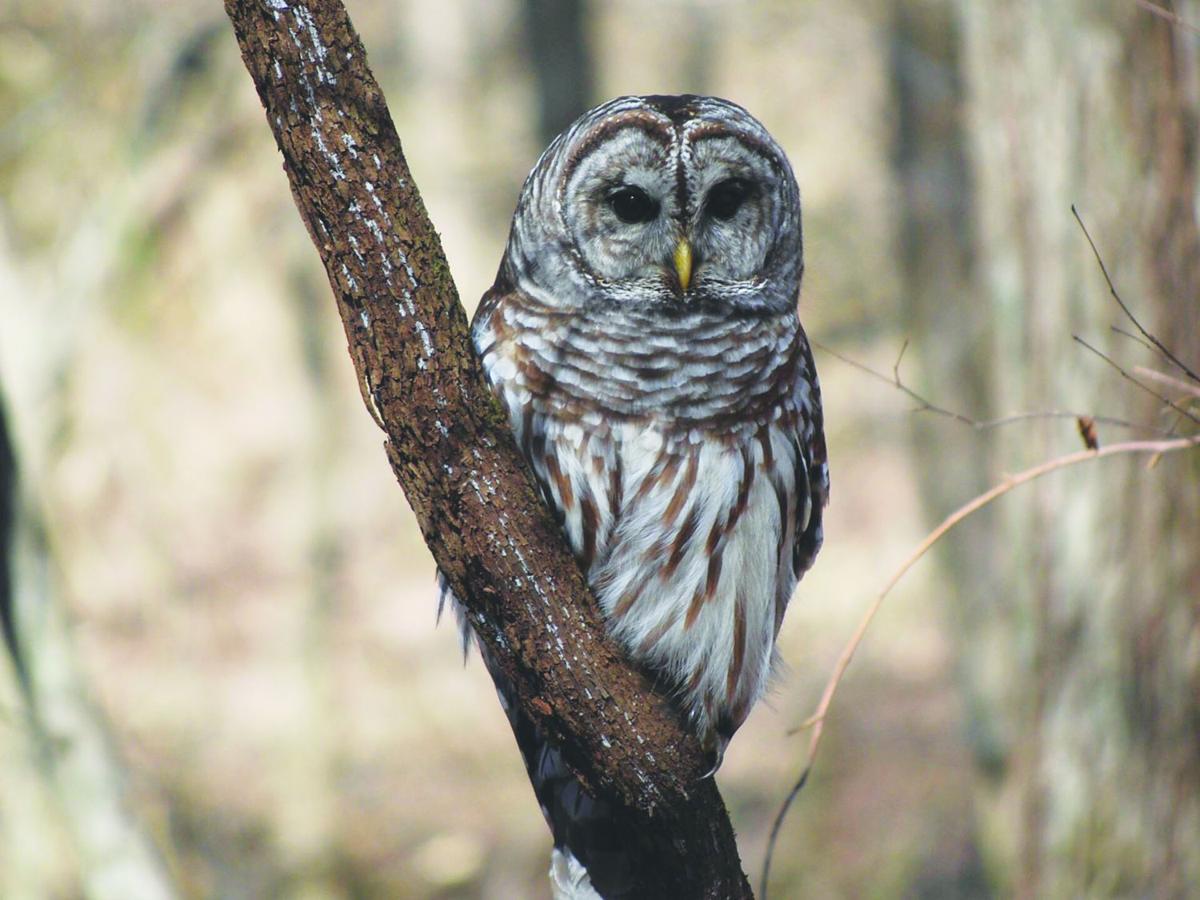 I have mixed feelings about chipmunks.
As rodents go they are handsome little fellows with shades of warm brown along the body grading to russet on the head and broad black and buff stripes along the sides. Short tails are held aloft when they run, looking like radio antennas as they dash away from the slightest perceived threat.
They are undeniably cute as they scamper along the driveway, cheeks bulging with the sunflower seeds that birds have spilled from my feeders.
Cute as they are, they can be pesky, too, digging burrows among the terrace flagstones, uprooting plants that I've cultivated so laboriously.
But I have long since decided to tolerate the little guys.
So why the slow, steady decline in their numbers in the neighborhood this year?
A seemingly unrelated incident in the spring led me to a conclusion.
Crows were raising a ruckus in the backyard, perched at a cavity where a branch had broken off 30 feet up a tuliptree years ago.
The crows were hammering away at the cavity, breaking off bits of wood with their bills, clearly trying to get at something inside. It wasn't a large cavity, so I thought it harbored a gray squirrel or a family of flying squirrels, although there's no reason crows should be troubled by either of them.
This behavior persisted for weeks, with the crows creating quite a fuss at that same cavity day after day.
One day in mid-May, the crows were particularly agitated so I stepped into the backyard to see what was up. A young barred owl was perched at the entrance of the cavity, stoically ignoring the crows that were trying hard to evict this young predator from their neighborhood.
Crows hate owls because nestling crows and occasionally adults fall prey to owls. Crows are somewhat quicker and more agile than owls, so they aren't at much risk when they harass roosting owls or their nestlings. But at nighttime, the owls have the upper hand and can take advantage of sleeping crows.
Within a few days, this young owl and its sibling left the nest to perch in nearby trees.
I was amazed to learn that the parents had been nesting right in my backyard, not more than 100 feet from our house — and I was unaware except for the puzzling behavior of the crows.
Over the course of the spring, the female had patiently incubated the eggs for about a month, then she and the male carried food as often as eight times per day, mostly at night, to the nestlings until they fledged.
While I had been unaware of the nearby nest, I knew that a pair of owls was in the neighborhood from their occasional vocalizations.
Barred owls are well-known for their calls, characterized phonetically as "Who cooks for you; who cooks for you-all."
They are less well known for caterwauling, a cacophony of sounds coined as a term for the noise cats make when they are in heat. Barred owls have their own version of caterwauling. A pair of owls makes this series of wild sounds in unison as part of their mating ritual. To the human ear, you'd swear that you're being set upon by the banshees.
A few days after leaving the nest, the fledglings added their voices to the soundscape. Uttering sibilant hisses aimed at their parents, these sounds are baby-owl speak for "Feed me!"
One evening when these hisses were particularly persistent, I shined a flashlight into the trees, tracing one limb after another with the beam until it came to rest on one of the fledglings, its downy head staring down at me.
Barred owls are less nocturnal than other owls. They can often be seen during the day — even more so when they are pressed to keep up with the feeding demands of two youngsters.
On an afternoon in mid-May, I caught the distinctive silhouette of one of the parent owls just as it pitched forward from its perch into the ivy below. Moments later, it returned to the perch with a chunky object in its razor-sharp beak. The cause of the slow, steady decline of chipmunk numbers in the neighborhood became apparent. A chipmunk was about to become lunch for a baby owl.
Bird's-Eye View is a joint column by Ron Morris and Phil Dickinson. If you have a birding question or story idea, write to Bird's-Eye View in care of Features, Winston-Salem Journal, P.O. Box 3159, Winston-Salem, N.C. 27101-3159, or send an email to birding@wsjournal.com. Please type "birds" in the subject line.