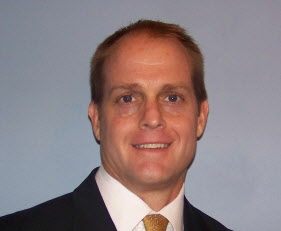 David Regnery, who has been recommended by the local GOP for appointment to the Winston-Salem/Forsyth County Board of Education, says he is not ashamed to call himself a strong advocate of the Second Amendment's right to bear arms.
At a time when many are calling for more limits on guns because of the Connecticut school shooting, Regnery knows that people are going to look closely at his views.
The Forsyth County Board of Commissioners is expected to vote in January on whether to name Regnery (pronounced "REG nuh ree") to replace school board chairman Donny Lambeth, a Republican who was elected in November to the N.C. House.
At least four of the seven commissioners say they will vote for Regnery. At least one, Walter Marshall, says he will not, calling Regnery's positions on guns and other issues "frightening."
Regnery is on the board of a statewide organization called Grass Roots North Carolina. The group says its "no compromise" approach to gun rights distinguishes it from the National Rifle Association.
"I am not a gun nut," Regnery said in an interview this week. He said he stakes out conservative positions on a lot of issues.
He is a strong critic of illegal immigration and thinks schools are burdened financially by having to teach children who are not in the country legally, though he says he doesn't believe they should be excluded from public education.
He has concerns about the Systems Thinking curriculum used by local teachers. He said he believes it is being used to teach what he called ideological issues, such as global warming. He says he believes the earth is getting warmer but questions whether that's manmade or a natural cycle.
But he says that he is no "foaming-at-the-mouth gun-rights advocate."
He points to his record of being a parent volunteer with the shooting team at Reagan High School, where Regnery's daughter is on the team.
As a firearms instructor, he said, he knows the danger of failing to handle a firearm properly. He said the only long guns he owns are for hunting or target shooting, and he said he has no assault-type weapons.
"I am an absolute fanatic when it comes to gun safety," Regnery said. In addition to having a concealed-carry permit, he is a concealed-carry instructor certified by the N.C. Department of Justice, he said.
Regnery said in an interview last week that "all options should be on the table" when looking at ways to stop school shootings.
He thinks allowing school personnel to carry concealed weapons would depend on the person and the training the person would get.
"I feel confident that if I personally was there I would save lives," Regnery said. "I think concealed-carry is a deterrent. I do not want to be portrayed as saying any concealed-carry individual (could be there.) It would require additional training."
Regnery flies a lot and said he feels safer knowing that members of a crew on any flight may be armed.
To Regnery, school shootings are not a sign that guns are a problem so much as evidence of a breakdown in society. He challenges parents to stop letting their children play violent video games, which he believes desensitize children to violence.
Regnery said he doesn't have the answer to the school shooting issue, but said posting a police officer at elementary schools could be "the most palatable solution."
It would take $3.7 million per year to add a paid officer to each of the county's public elementary schools, Regnery added. Middle and high schools already have law enforcement, or school resource officers. Regnery said he would have no problem using a retired police officer who volunteered to be there with a concealed weapon.
In an email, Regnery encouraged people to come to a public hearing earlier this year and support allowing people to carry concealed weapons in parks – a measure the Forsyth County Board of Commissioners ultimately approved.
Commissioner Bill Whiteheart, who proposed concealed-carry for parks, described Regnery as someone he considers "a reliable resource for accurate information regarding our laws that affect ownership of weapons."
"David is like a lot of guys – he is a hunter and enjoys the outdoors," Whiteheart said. "People that are hunters may have bows and arrows, but typically have guns. Hunters have a higher duty to understand the laws. He is a classic patriot who believes in our constitution."
The executive committee of the Forsyth County Republican Party tapped Regnery last week over three other Republicans as its choice for appointment to Lambeth's seat.
While the GOP's recommendation was only that – a recommendation – five of the seven county commissioners are Republicans. GOP commissioners Richard Linville, Gloria Whisenhunt and Whiteheart said they all expect to vote for Regnery. So does Mark Baker, a Republican who will be appointed to the board on Jan. 3.
Whisenhunt said Regnery, a senior account executive for software company Tyler Technologies Inc., was impressive before the GOP.
"I thought all of the candidates were good and had some good qualities," she said. "I'm pleased with (Regnery). I like his business background, and I like him being involved in schools. I thought he was well-spoken and quick on his feet to come up with answers. That is not to say the others didn't, but he had consistently good answers."
During his appearance before the GOP executive committee, Regnery said he is not a fan of a common curriculum for students in all parts of the country because he doesn't want the federal government dictating what schools teach. He called for caution in accepting federal grants, saying he would want to know "what strings are attached."
Regnery also talked about how his experience in software solutions for governmental agencies will help him give good advice to the schools on technology purchases.
Democratic Commissioner Walter Marshall said Friday he will oppose Regnery's appointment and will propose that commissioners hold public forums to get wider input.
Marshall said that because the appointment will be to an at-large seat on the school board, it shouldn't be decided by Republicans talking among themselves.
"It leaves this side of town totally out," said Marshall, whose district centers on eastern Winston-Salem and is 60 percent black and 66 percent Democratic in voter registration.
Marshall said he finds Regnery's positions on guns and other issues "frightening things."
"You could have an ideologue in the place of Donny Lambeth, who is a moderate," Marshall said. "We should not appoint an ideologue like he is from a district to fill at at-large seat."
Regnery has a blog called Education Under Fire, which has entries on the Systems Thinking program and budget cuts to education spending.
Systems Thinking, at its simplest, emphasizes the relationship among system parts rather than the parts. Regnery said it is used by big companies to help employees understand how different company divisions are interrelated.
Systems Thinking has come under attack by some conservatives here, who see in it the potential to indoctrinate children about issues such as global climate change. Board member Jeannie Metcalf opposed the curriculum, saying that it teaches children to be socialist , which others deny. School officials say it teaches critical thinking.
In his blog entry, Regnery says Systems Thinking can be "easily co-opted" to teach things like an "environmentalist agenda."
According to an article about Systems Thinking on the web site of the Winston-Salem/Forsyth County Schools, the training for local teachers does have a component that emphasizes environmental concepts such as sustainability.
Regnery said he wants children to think critically and imagines that liberals would be just as upset if conservatives used Systems Thinking to promote their causes.
In a blog entry he wrote in 2011, Regnery said one reason for rising education costs was the requirement to educate "those children who are either illegal aliens themselves or were born to illegal aliens." He said people might want to demand more aggressive efforts on stopping illegal immigration.
Asked about that entry, Regnery said he's not suggesting that children who are here illegally should be denied education. Instead, he said, he was blaming Democrats for failing to take responsibility on immigration.
"The reality is that Republicans wanted cheap labor, and they are as much to blame," Regnary said. "Nobody wants to take responsibility."
Regnery is active on Twitter and uses it to comment on politics in general and, on the issue of guns, he talks up gun shows and political developments around gun rights. He's launched broadsides at the Obama administration, but denies a local web site's claim that he considers Obama a socialist.
Lambeth said he didn't know Regnery until the last week or so, but found him "engaged, … young, with kids in school."
It was clear that Regnery and the other candidates were "very conservative," Lambeth said. But he thinks Regnery will soon realize that the school board doesn't have a lot of power.
"Some philosophical ideas he might have are not practical because of mandates," Lambeth said. "My guess is that he will put some of his personal feelings and philosophy aside. Now he has to put on a different hat and be an advocate for children and parents and not take sides."
Regnery said he is a member of Gun Owners of America and the NRA and has an NRA license plate.
"My whole life is not surrounded by guns," Regnery said. "My life is surrounded by two children and my wife, and work."