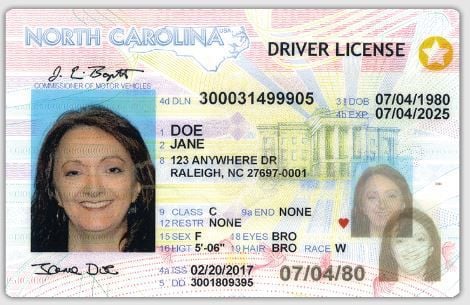 Q: I have been deluged with calls alerting me to an expiring warranty on one of my cars. I contacted the dealership and was told that the DMV sold car owners' information to those that are making the calls. Is this true? 
Answer: No, it's not, a spokesman for the N.C. Department of Motor Vehicles said. 
John Brockwell, communications officer for the DMV said, "Personal information provided to N.C. DMV is covered under the Driver Privacy Protection Act. This is a federal law passed in 1994 that applies only to departments or divisions of motor vehicles, but not to banks, credit card companies, vehicle dealers or insurance companies. It prohibits the release or use of personal information by any state motor vehicle departments or divisions or its employees with some allowed exceptions. North Carolina law does include 14 exceptions in which information can be provided to a qualified entity, such as government agencies, insurance-related businesses, highway safety researchers and for safety recall activities. All qualified requestors must annually certify they are using records for the approved purposes or they will be denied the records. Any qualified entity receiving records is required to follow state and federal DPPA law."
Q: I live in Forsyth County. A family has moved in across the street and they have literally created a junkyard. There are several cars with no tags, a huge RV, refrigerator, appliances, tires and all types of metal. This not only covers their front yard area, but also another acre. Can anything be done? This will definitely hurt the value of homes on our street.
Answer: SAM passed along your  information to Minor Barnette, the director of the Forsyth County Office of Environmental Assistance and Protection. Barnette said the county is looking into the issues on your street. 
 "A member of my staff visited the property (the street) to asses the reported conditions," he said. "My agency will communicate with the new property owners regarding proper management of solid waste and recovered materials, much of which appear to be scrap metal, pursuant to the provisions of Chapter 19 of the county code. It would be helpful for the concerned neighbor to contact my office by telephone so we can discuss the observed conditions and explain the regulatory process."
The number for Barnette's office is 336-703-2440.
Barnette also recommended that you contact CityLink at 336-727-8000 to request an inspection of the property by a a city/county zoning enforcement officer.
"It is my understanding they have the authority to enforce the regulations pertaining to inoperable and unlicensed motor vehicles," Barnette said. 
Q: Is any organization accepting coats for the homeless or for children?
Answer: Bob Campbell, the director of market and public relations for the Salvation Army of Greater Winston-Salem said, "While our annual Give a Kid a Coat campaign does not officially kick off until Jan. 8, we are accepting donations of coats. New and gently used coats may be dropped off at any A Cleaner World location. They clean the coats for us and we pick them up. Coats may also be donated at our office at 1255 N. Trade St.
If there are any other organizations that are providing coats for children, please let SAM know. 
Part of the email address for the adversity focus group at Wake Forest University was missing from Wednesday's SAM. The email address is kohlersj@wfu.edu.
Be the first to know
Get local news delivered to your inbox!