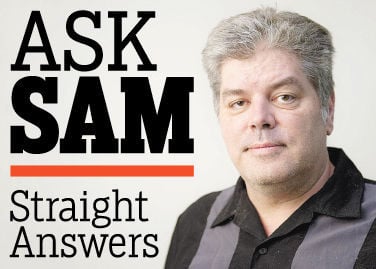 Q: How does Publishers Clearing House notify people if they are actual winners? We get calls frequently saying we are winners, which we know are probably scammers. These people seem very convincing, and I can see where an elderly person could be scammed. I try to always hang up immediately, but they continue to call.
Answer: The calls are not legit because Publishers Clearing House says they never contact consumers in advance, either over the phone or by email, to alert them to a large prize award.
If you win a major prize in their sweepstakes, the PCH Prize Patrol will contact you in person.
For smaller prizes, less than $1,000, winners are notified by overnight delivery services such as FedEx or UPS; by certified mail; or, in the case of online giveaways, by email.
Also note that the company will not request your banking or financial information such as checking account or Social Security numbers.
"At PCH the winning is always free, and we never ask for payment of any type in order to collect a prize award," a spokeswoman for the company told us when we wrote about a similar scam previously. "PCH Prize Patrol awards our lucky winners live and in person just the way you see in our famous TV commercials.
"Sweepstakes are free — that's the law. If someone is being asked to send or wire money; or send a pre-paid green dot 'money pak' card, in order to claim a prize, they are being scammed."
If you get a suspicious notification and want to check into it, PCH has a fraud hotline at (800) 392-4190. You can also report the scam online; we have created a direct link to the page where you report those at tinyurl.com/pchscamalert.
Q: Pine Valley Road in the city runs for approximately one mile between Country Club Boulevard and Yorkshire Road. The city recently posted orange and black marker signs at each end of the road that say "Rough Road." What an understatement! Pine Valley Road is full of bad patches, cracks, holes and severely recessed manhole covers. When will the city repave this heavily used road and remove the ridiculous warning signs?
Answer: Improvements to Pine Valley Road were included in the November 2014 bond referendum, according to Connie James with the city Department of Transportation. Construction work on southwest Pine Valley Road, from Winslow Road to Country Club Road, and northwest Pine Valley Road, from Country Club Road to Wellington Road, are scheduled this year.
"Work will begin in March 2017 and continue until completion in late Summer 2017," James said. "Construction signs and flaggers will assist with traffic control through the project. Upon completion of the project all signing will be removed."
Bermuda Run Garden Club has had to change the hours of its shredding event coming up May 20, which we included in a list of shredding events that ran last Saturday. The event will now run from 9 a.m. to noon in the Bermuda Run Town Hall parking lot, 120 Kinderton Blvd. off U.S.158.
Online:
Write: Ask SAM, P.O. Box 3159, Winston-Salem, NC 27102