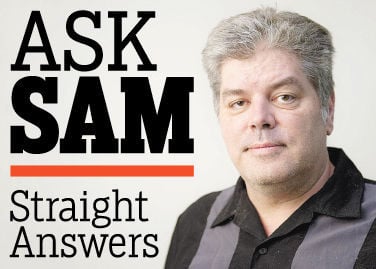 Q: I just saw a promotion on WXII NBC-12 that they will be moving their 10 p.m. news program to the CW channel effective July 31. Does that mean they're dropping their secondary channel, or just revamping it? And why the CW channel? Inquiring minds want to know.
Answer: WXII is entering a partnership with WCWG, the local CW affiliate (channel 3 on Time Warner Cable/Spectrum), and will be providing both nightly and morning newscasts on that station. Those 10 p.m. newscasts had previously been carried on ME-TV, WXII's secondary channel.
CW's primetime lineup includes such popular shows as "Supergirl," "The Flash" and "Supernatural." In this past May's ratings period, WCWG was ranked one of the top 15 CW affiliates in the country. "I am confident the audience will grow quickly," said Michelle Butt, the president and general manager of WXII.
The decision to move the broadcast came after Hearst Television, which owns WXII, entered an agreement with Lockwood Broadcast Group, which owns WCWG, to combine their resources. "We felt this was a solid partnership that had tremendous opportunity for the marketplace," Butt said, "to give them a news footprint and for us to benefit from their strong prime footprint."
On weekdays, starting Monday, the 10 p.m. newscasts will move to WCWG and expand to one hour, with Nicole Ducouer and Jarred Hill as anchors; on the weekends, Jonee' Lewis will be the anchor, and those broadcasts will remain 30 minutes. They will be dubbed "WXII 12 News on the Triad CW."
Starting Aug. 28, WXII will also provide additional morning news on WCWG from 7 to 9 a.m. and will have some other changes in its news programs.
DaVonte McKenith will join the WXII morning team from 4:30 to 7 a.m. From 7 to 9 a.m., when WXII switches over to the national "Today" show, the local newscasts will shift to WCWG, with Margaret Johnson joining the lineup. Anchor Kenny Beck, who had been doing double-duty in the morning and evening, will shift to the evening news.
ME-TV, which carries nostalgia programming, isn't going anywhere. Until now, WXII has preempted Me-TV's 10 p.m. programming each night for its local newscasts. That will change now, and the local station will carry Me-TV's regularly scheduled programming; currently "Hogan's Heroes" at 10 p.m. weeknights, horror host "Svengoolie" at 10 p.m. Saturdays and 1970s series "Kolchak: The Night Stalker" at 10 p.m. Sundays. ME-TV is carried over the air as channel 12-2, and on TWC/Spectrum cable as channel 1245.
Q: I haven't been able to tune in radio station 95.5 FM for the past three or four days. Is it still on the air?
Answer: The tower for WHPE, which is part of the Bible Broadcasting Network, was struck by lightning and they are working to get it back on the air. The equipment they need won't be in until next week, a spokeswoman said, though they are trying to find a way to work around that and get back up later this week. You can listen to the station online at tinyurl.com/WHPEradio.
Be the first to know
Get local news delivered to your inbox!