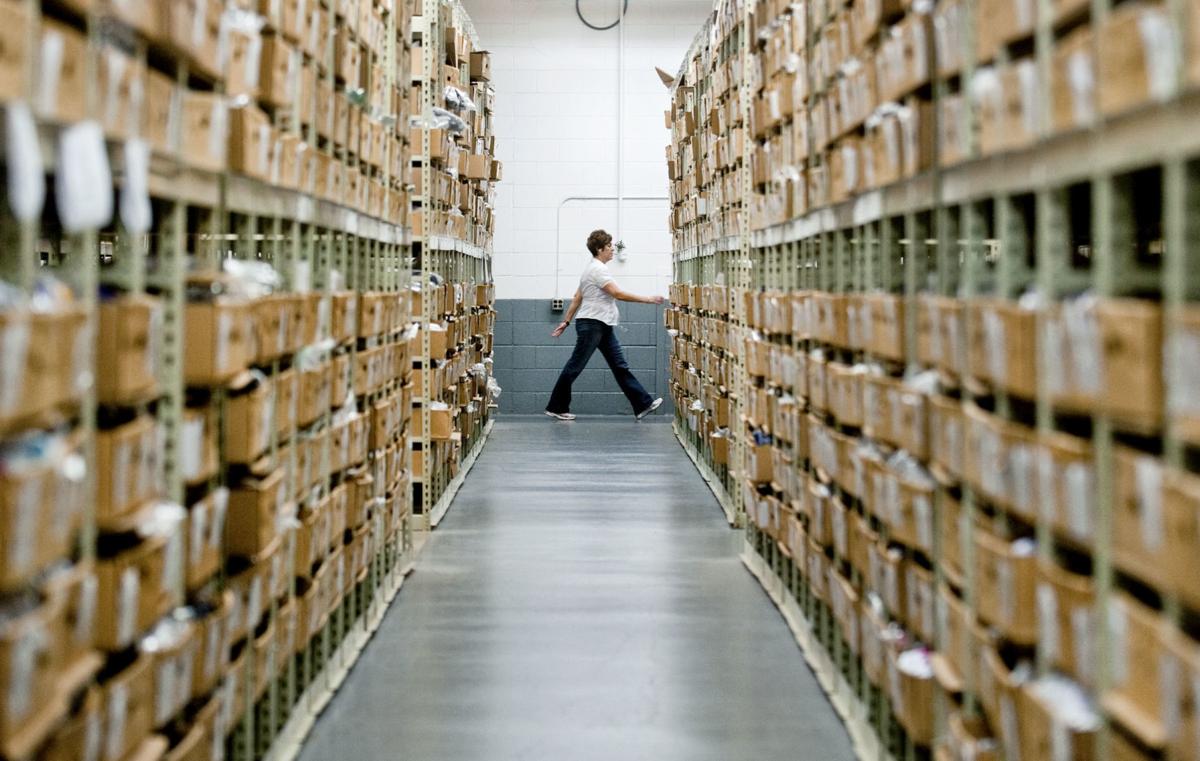 Barring any of the near daily break-downs and fender-benders that clog U.S. 52, it takes maybe 40 minutes to drive from sleepy Mount Airy to Boomtown USA.
In millennial time — the sort that matters in the dog-eat-dog world of high-tech industrial recruitment — the drive might as well be a light year. That's a measure of distance not time, but you get the point.
Winston-Salem, particularly downtown, is awash with activity. Hip new restaurants, brewpubs and a surfeit of $1,000-a-month apartments at least gives us an entry point with the coveted Young Professionals demographic.
Up in Mount Airy, the basis for Andy Griffith's fictional, idyllic and lily white Mayberry, not so much. These days, it's a town for tourists in sensible shoes looking for Floyd's barber shop.
And that's why Winston-Salem and Forsyth County are trying to shower the Renfro Corp. with financial incentives to relocate its corporate headquarters down U.S. 52 and into the 21st Century.
"One of the reasons they are interested is that it will give them a much broader pool of people to choose from," Bob Leak, the president of Winston-Salem Business Inc., said last month. "It is a challenge to get people in the location that they operate out of."
Nothing new
The use of incentives, paying tax rebates and providing infrastructure, to lure companies from one place to another isn't new.
Corporate welfare — others might call it a crucial business recruitment tool — is a part of the landscape now reaffirmed by the courts and routinely in play. Claw-back provisions used by local governments provide some hedge to their bets.
And so it is that the city and county naturally start shaking the couch cushions to come up with some change to sweeten the pot for Renfro, a sock maker that's been in Mount Airy since 1921.
Renfro, BTW, has grown into a worldwide company with some 5,500 employees. If it comes to pass, landing Renfro would be a nice get for Winston-Salem.
It won't make up for watching corporate HQ at BB&T and Krispy Kreme sashay down I-77 to Charlotte. But a win is a win, right?
The city's end of the deal, approved Monday night by members of the Winston-Salem City Council, would pay Renfro 65 percent of the net new property and sales-tax revenues for the first 10 years — $297,355.
The county's end, scheduled for a public hearing Thursday, would be for some $146,250 in future tax revenue.
"It's a really inexpensive project that does pay for itself," said Mayor Allen Joines, a longtime proponent of spinning the Wheel of Incentives.
What is new, though, is the hint that Winston-Salem and Forsyth County are playing footsie with a company from a nearby town. That's taboo, and roughly akin to flirting with your buddy's ex. It might technically be OK, but it's still unseemly.
Losing Renfro "would be a tough blow," Shirley Brinkley, a member of Mount Airy's Board of Commissioners, said last month.
Worse, perhaps, is the acknowledgement that Mount Airy can no longer provide what Renfro needs. Many young people, Brinkley told a colleague, "don't want to live in a little town because that's not where the action is."
Push for diversity
Nor is Mayberry exactly a pinnacle of diversity, a quality valued by growth-minded 21st century companies.
Mount Airy, population 10,260 and with a median age of 46.3, is 87 percent white and 8 percent black. Winston-Salem, with 246,328 residents and median age of 35.3, is 56 percent white and 35 percent black.
And David Rowe, the mayor of Mount Airy, made racially inflammatory comments in a January 2017 story for The Washington Post about the small towns that propelled President Trump to victory.
Saying Surry County is white and pro-Trump is fine. Obvious, too. But the story also included racist comments from a local pastor and his wife alongside Rowe's quotes.
The mayor, to his credit, apologized and is working to repair relationships.
"I knew the minute the interview was over I made a serious error," Rowe said. "Those words will probably haunt me the rest of my life."
It's a reach to say that long-ago comments played a role in Renfro's decision to look around, but Mayor Rowe did tell The Mount Airy News that company executives had expressed their displeasure.
"I was asked to do a better job of representing Mount Airy," he told the paper. "They said that Mount Airy has to change in order for them to have executives who wanted to live in Mount Airy."
What's happening here is much simpler and easier to explain than incentives or the prospect of increased diversity in the workforce.
A hometown company has simply outgrown its roots in Mayberry, USA. Nobody is kidnapping Aunt Bee, pilfering Barney's last bullet or trying to court Helen Crump. It's basic evolution, the nature of business these days.
336-727-7481
@scottsextonwsj
Be the first to know
Get local news delivered to your inbox!