The voice was unmistakable. Deep with the timbre and cadence of a man of a certain age who'd been raised and educated in North Carolina.
No matter how many times I heard it, after the first time I'd met the man in the early 2000s, there was never any question about who it was on the other end of the line.
He'd start the conversation the same way every time, whether he was calling from an office in Raleigh, on a cell phone or, in his later years, from his Winston-Salem home when he was hard at work recovering from a car crash that damn near killed him.
This is Larry Womble, he'd say.
As if there was ever any doubt.
Doing the right thing
Womble was a courtly man, humble, gracious and agreeable. He died at home Thursday after a period of declining health. He was 78.
The minute I heard the news, that voice was the first thing I remembered. It made me smile.
This is Larry Womble, he'd say.
He believed fervently in his causes and fought for them no matter the odds. Standing for the right thing — doing the right thing — was always the correct course. The only course.
There were many chapters to Womble's life, same as for anyone. But the thing I'll remember most is the battle he fought for the most vulnerable — and arguably the most egregiously wronged — of North Carolina's citizens.
For 10 years, Womble pursued justice for nearly 7,600 people who were ordered sterilized at the hands of the state between 1929 and 1974.
The eugenic-sterilization program was an abomination rooted in junk science and promulgated by institutional racism. Thousands, many of them poor, black and female, were rendered surgically barren on the say-so of elites who'd determined they were feeble-minded, promiscuous or genetically undesirable due to epilepsy or other conditions.
More sickening is the fact that while the other 32 states with similar programs scaled theirs back in the '50s, North Carolina ramped ours up.
The whole sordid chapter had been buried and mostly forgotten about until 2002. A handful of us here at the Journal spent months exposing its horrors, tracking down victims and documenting their stories.
"I tried so hard to bury this, but it just won't go away," said Nial Cox Rameriz in 2003. "It's like a cancer that eats you and eats you and eats you."
Womble, a Democrat who represented Winston-Salem in the state House of Representatives, heard and rose to fight on behalf of those victims
In 2005, he filed a bill to compensate living victims for their pain. It went nowhere fast. Undaunted, he filed similar new bills in 2007, 2008 and 2009.
This is Larry Womble, he'd say.
Many of his colleagues — several of whom self-righteously claimed to be "pro-life" — griped about the cost. Apparently a measly $50,000 for ripping away the most basic of human rights was a bridge too far.
"I'm so sorry it happened, but throwing money don't change it, don't make it go away," said then-Sen. Don East, R-Surry County, during a 2012 debate. "It still happened."
He later added this peach: "If they're sterile, they're still sterile."
Victory at last
In 2013 as part of an overall $20.6 billion state budget, the General Assembly approved $10 million to compensate survivors of the eugenic sterilization program.
It took 10 years, many circular debates and unlikely alliances with staunch conservative (and bonafide pro-lifers) state Reps. Thom Tillis and Paul Stam, but it got done.
Womble could have thumped his chest over such a mighty legislative achievement.
Instead, he chose to thank others for their work and focus on the victims. He stood for what was right.
Only after it was all done did he reflect on the journey, and even then he hesitated.
"There were times when I was skeptical," Womble said that July afternoon. "I always felt the day was coming, but sometimes I had my doubts as to whether I'd live to see it."
His legislative career was cut short following that car crash in 2011. It was a tragic and unfair end to a working life spent standing up for those without a voice.
But thankfully, a deep one belonging to a humble Winston-Salem man was clear and unmistakable.
This is Larry Womble, he'd say.
As if there was ever any doubt.
---
June 6, 1941
June 6, 1941: Womble is born in Winston-Salem.
1959
1959: Womble graduates from Atkins High School. He goes on to get his bachelor's degree from Winston-Salem Teachers College (now Winston-Salem State University), a master's degree in education from UNC Greensboro, and an education specialist's degree from Appalachian State University.
1977
1977: Womble makes his first run for the Winston-Salem Board of Aldermen, but loses in a Democratic primary runoff.
1981
1981: Womble, by now an assistant principal at Old Town Elementary School, wins election to the Winston-Salem Board of Aldermen representing the Southeast Ward.
1991
1991: Womble and two other men are indicted on federal charges of conspiring to extort donations from businessmen in exchange for favorable votes on zoning decisions and contracts. Womble stays on the city board.
May 15, 1992
May 15, 1992: Womble is acquitted.
1993
1993: Womble loses his seat on the city board to Robert Nordlander, but it is close: Womble gets 48 percent of the vote to Nordlander's 52 percent.
1994
1994: Womble runs unopposed for his first N.C. House term.
2003
2003: At Womble's urging, the N.C. House formally ends a program that for decades allowed the involuntary sterilization of people who had been deemed unfit to reproduce. Womble works to get compensation for victims over the following years.
2007
2007: Womble first introduces what later becomes law in 2009 as the Racial Justice Act, which allows for people on death row to use statistical evidence that race may have played a factor in their punishment.
October 2011
October 2011: Womble wins support from House Speaker Thom Tillis, R-Mecklenburg, for compensating sterilization victims.
Dec. 2, 2011
Dec. 2, 2011: Womble is critically injured in a head-on collision in which the other driver is killed. Womble later tests negative for alcohol use.
Feb. 7, 2011
Feb. 7, 2011: Womble leaves Wake Forest Baptist Medical Center to go to a rehabilitation center.
Feb. 21, 2011
Feb. 21, 2011: Womble announces he won't run for re-election, and endorses Earline Parmon, D-Forsyth, for the N.C. Senate District 32 seat he had planned to seek.
May 2012
May 2012: Womble is charged with misdemeanor death by vehicle in the crash that killed David Carmichael, 54.
Nov. 12, 2012
Nov. 12, 2012: Womble is cleared of charges stemming from the 2011 car crash. An investigation, including an accident reconstruction, showed that the other driver had crossed into Womble's path, causing the collision, said David Freedman, Womble's attorney.
May 14, 2020
May 14, 2020: Womble dies at the age of 78.
Larry Womble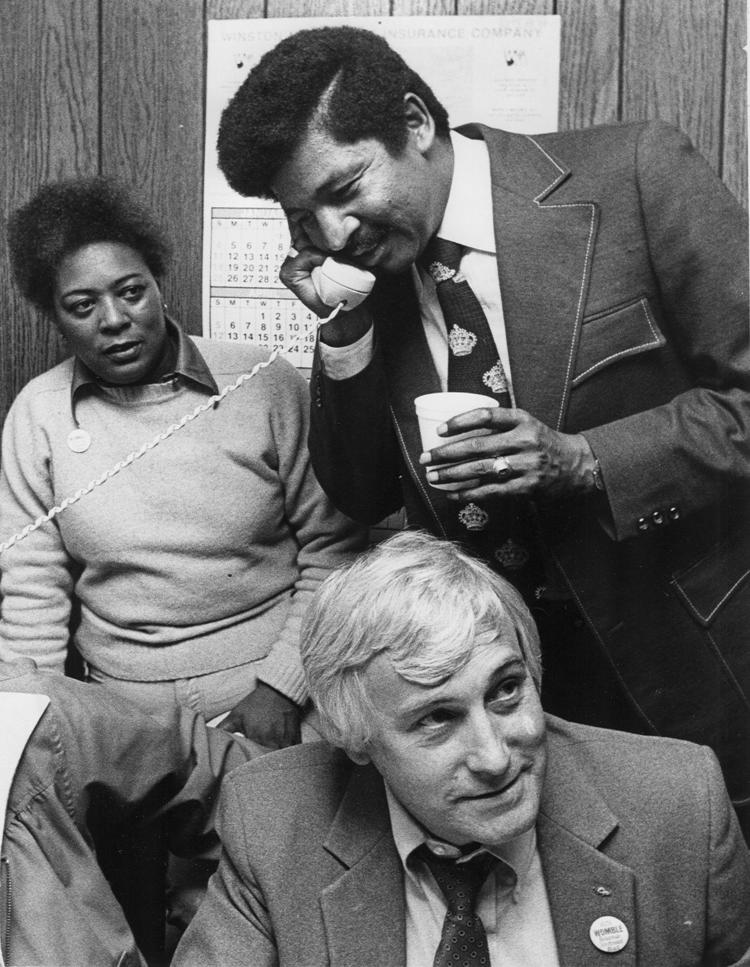 Larry Womble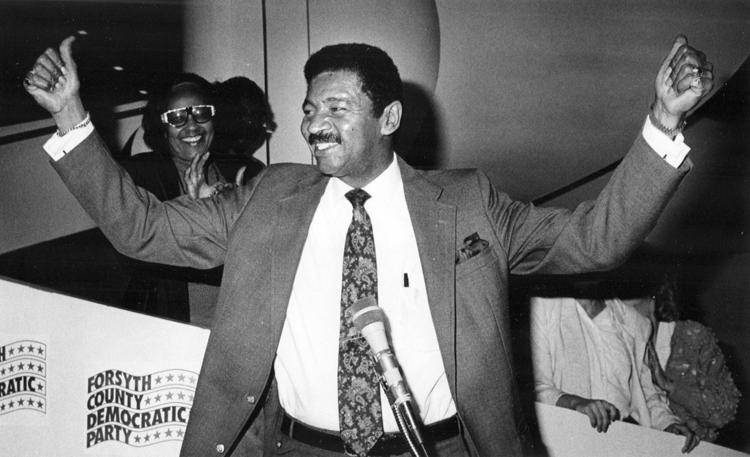 Larry Womble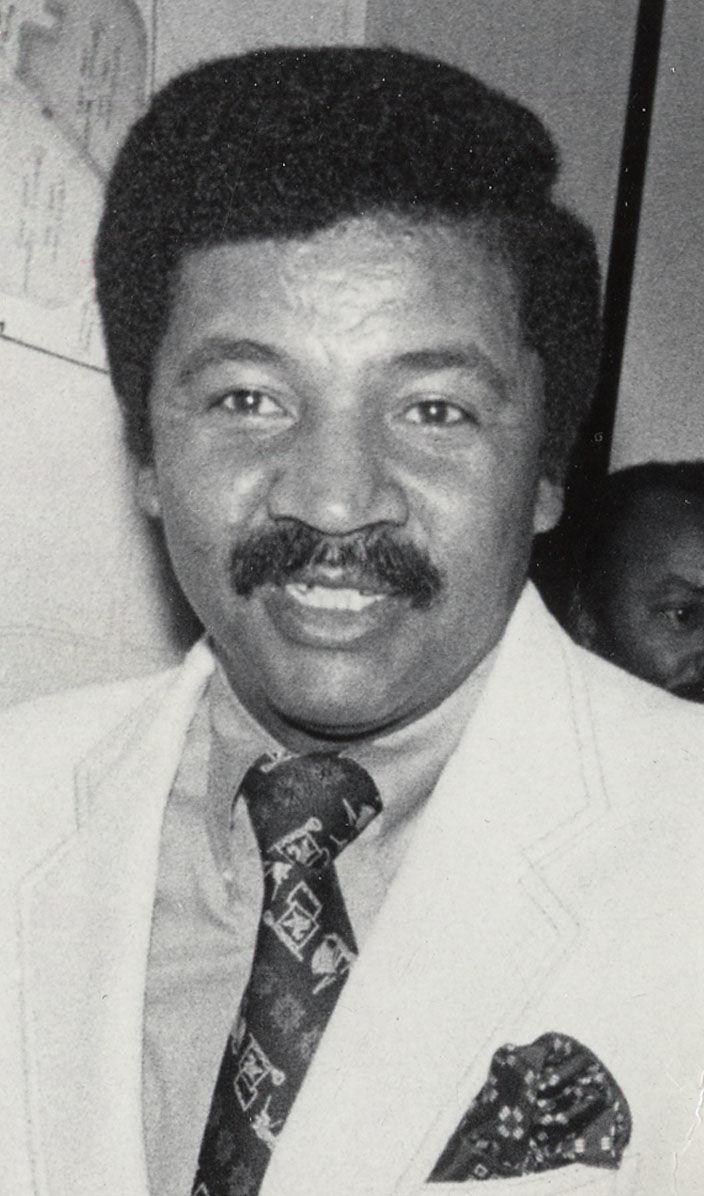 Larry Womble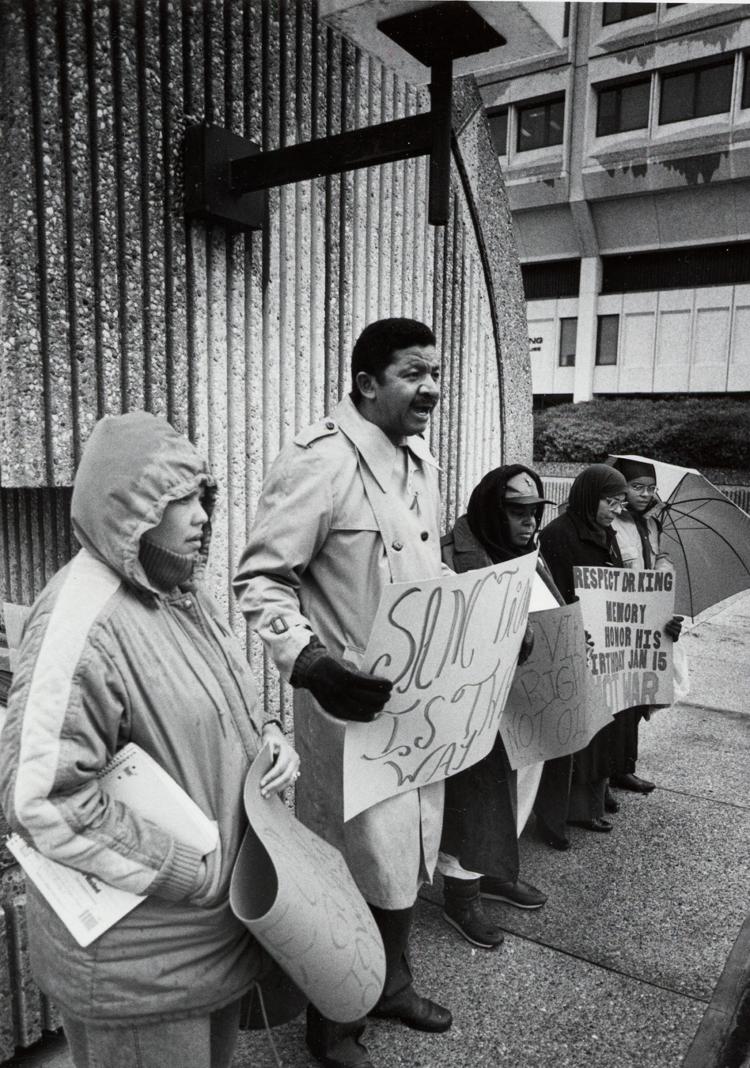 Larry Womble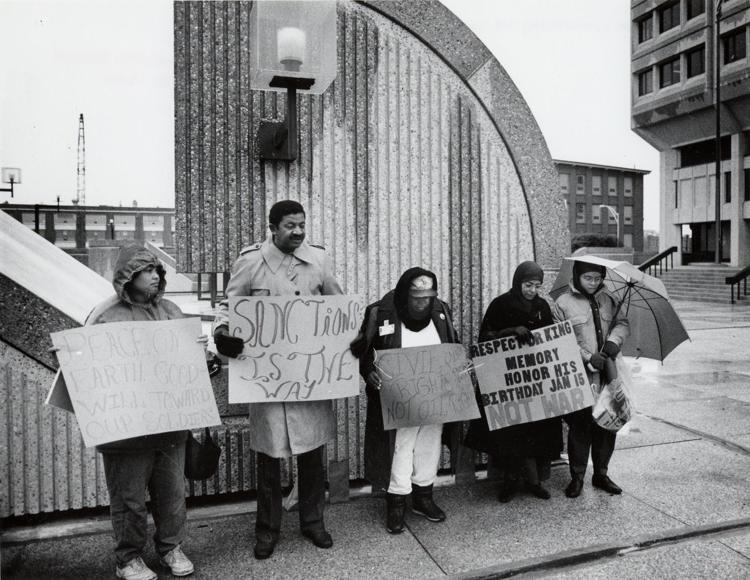 Larry Womble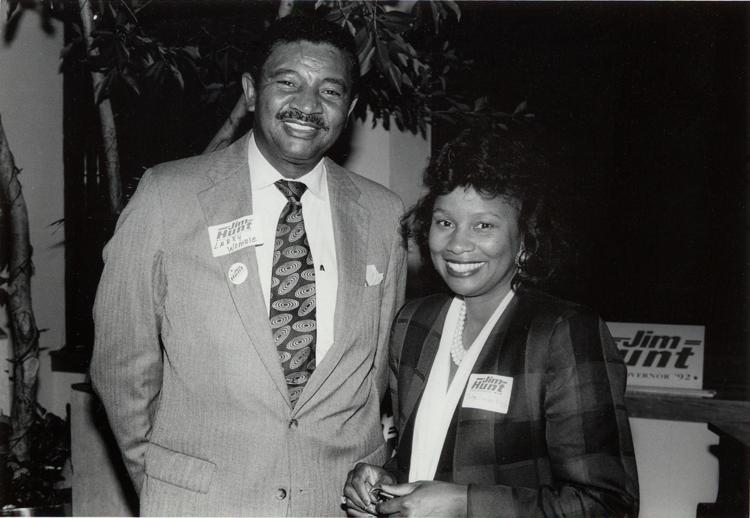 Larry Womble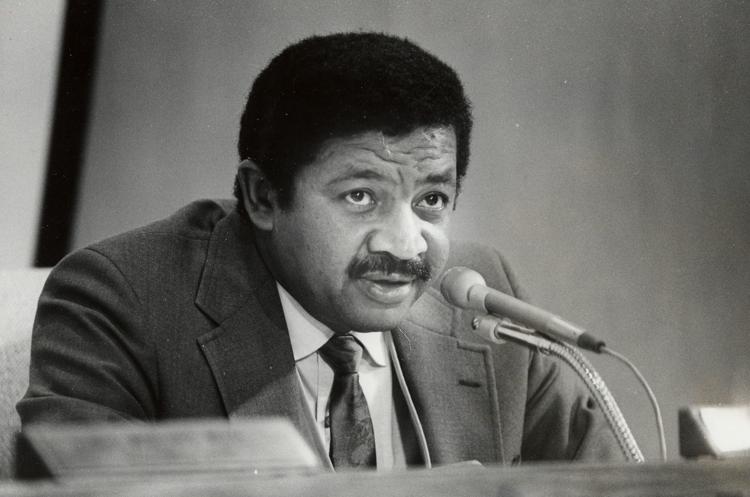 Larry Womble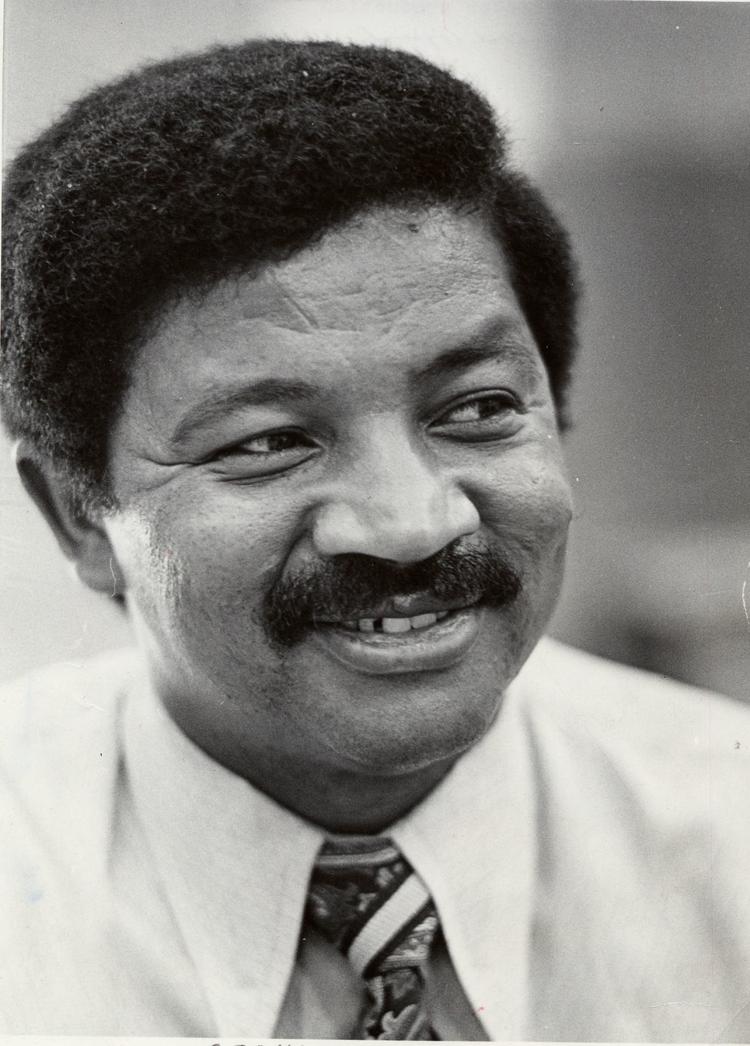 Larry Womble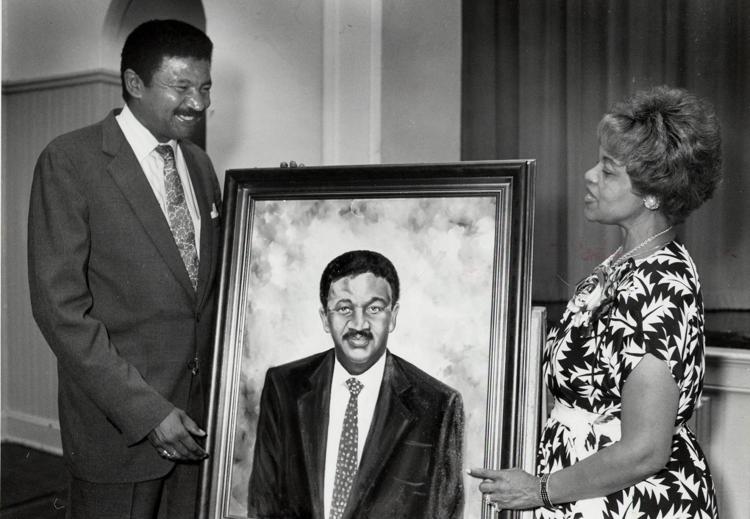 Larry Womble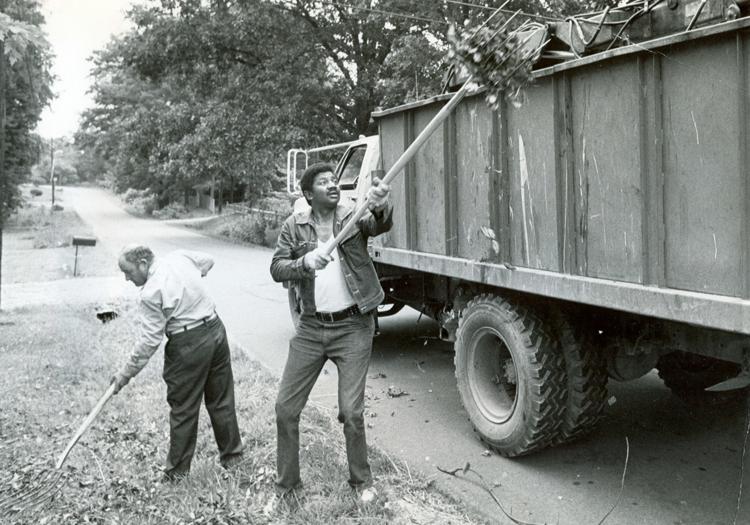 Larry Womble 1994
KIMBERLY PARK GROUNDBREAKING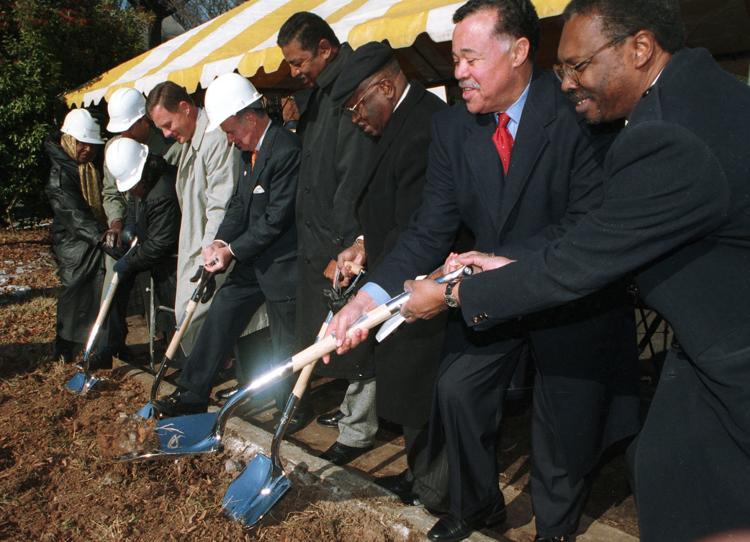 Larry Womble Books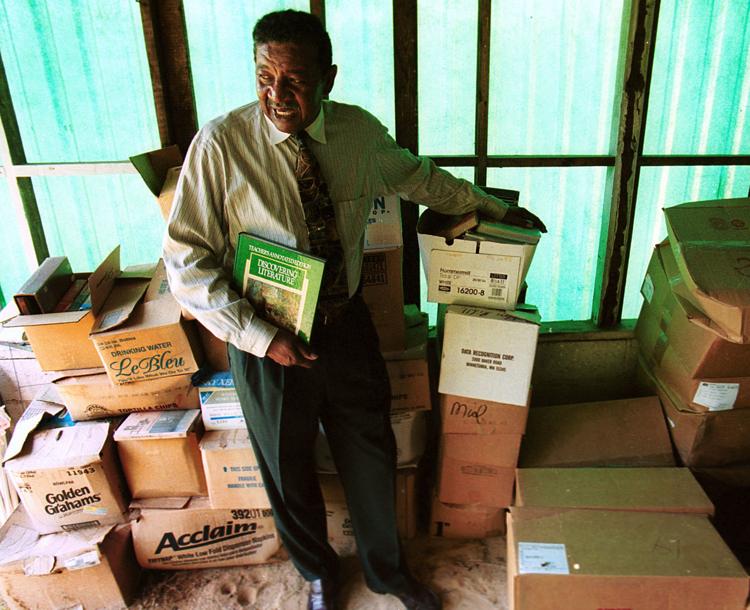 Larry Womble Books
BUSH VISIT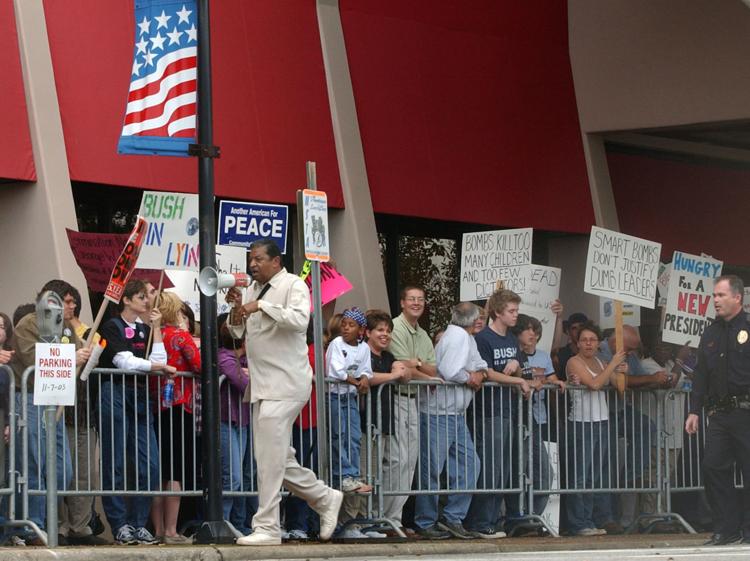 KAYE HARRIS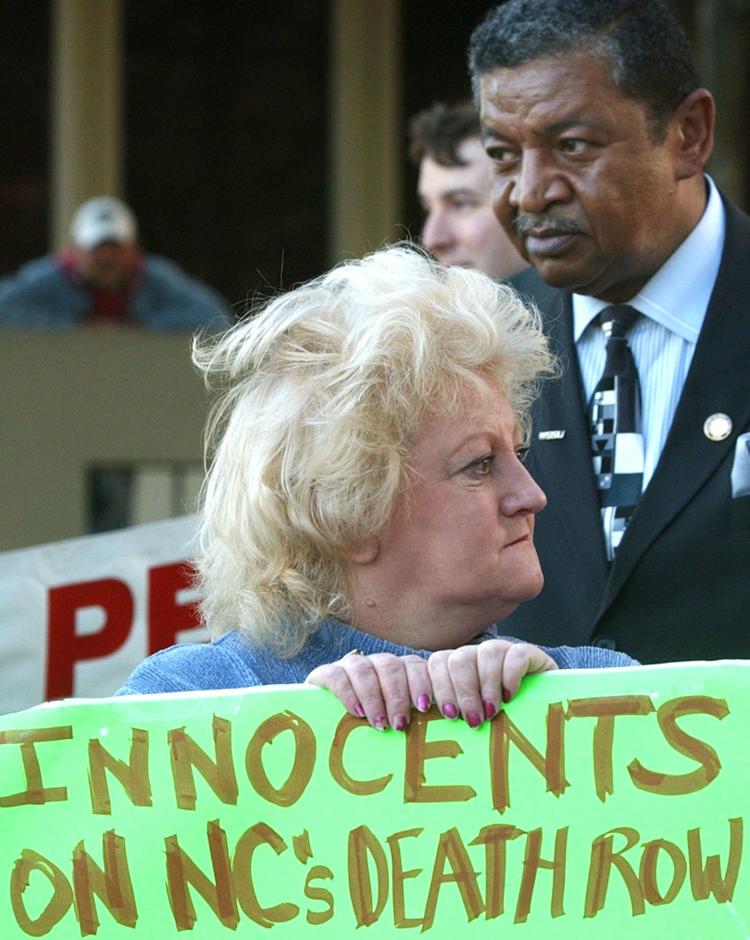 WOMBLE AND BLACKWELL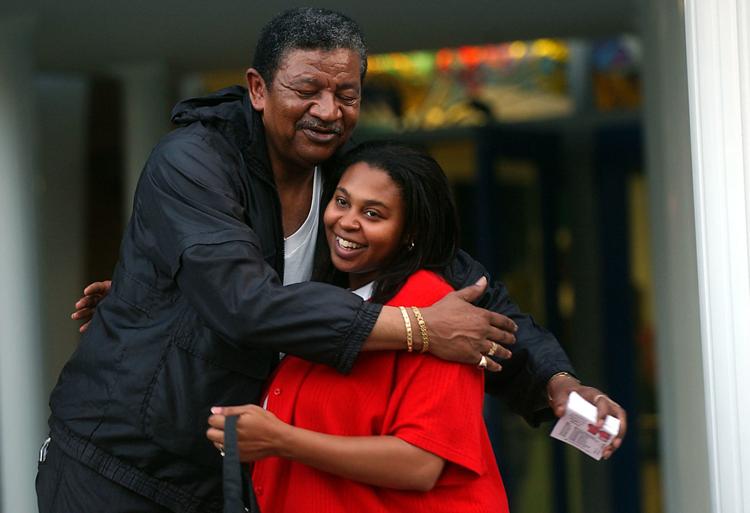 EUGENICS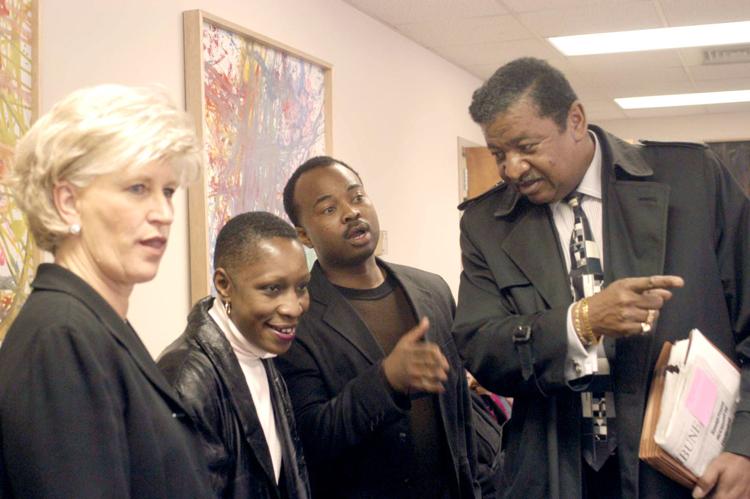 LARRY WOMBLE and JENNIFER WEISS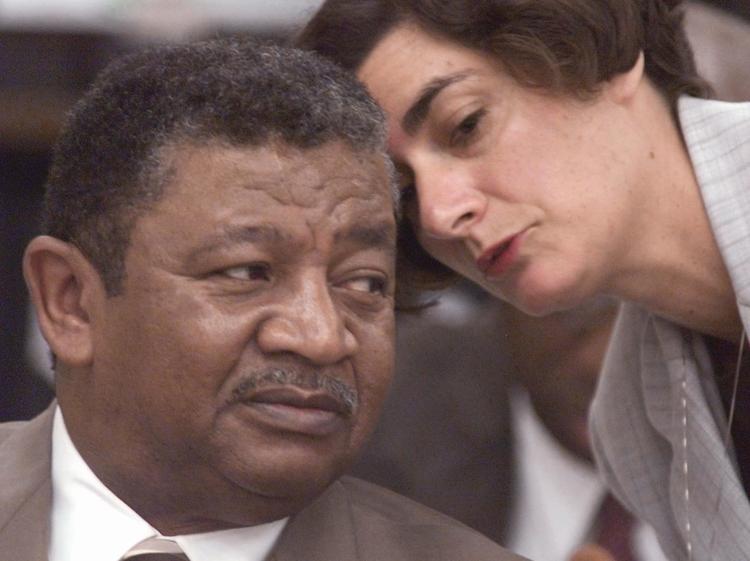 Sexton2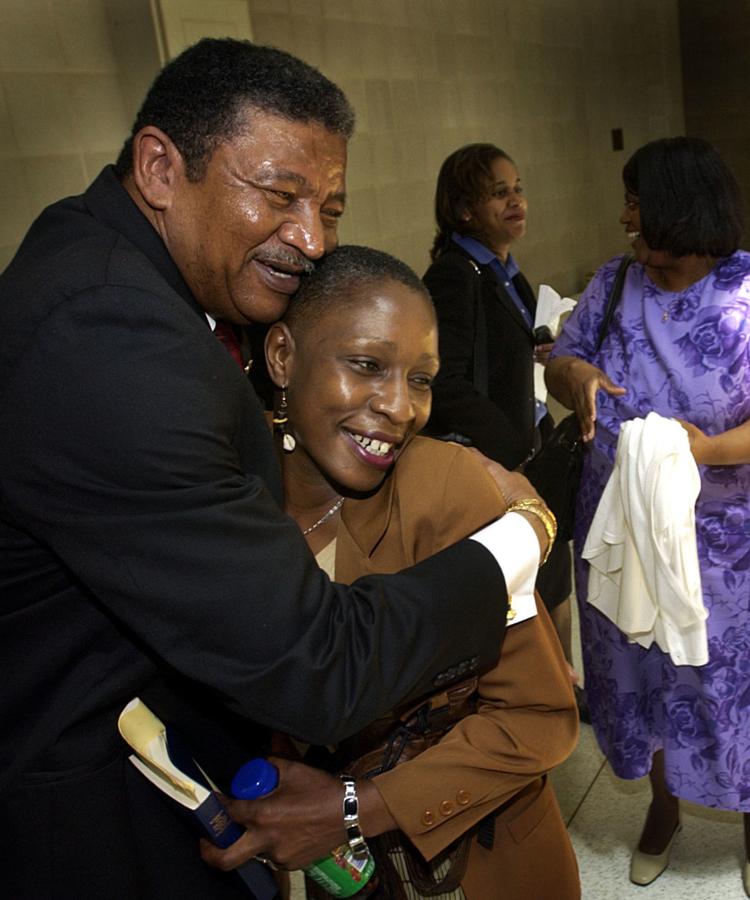 DEATH PENALTY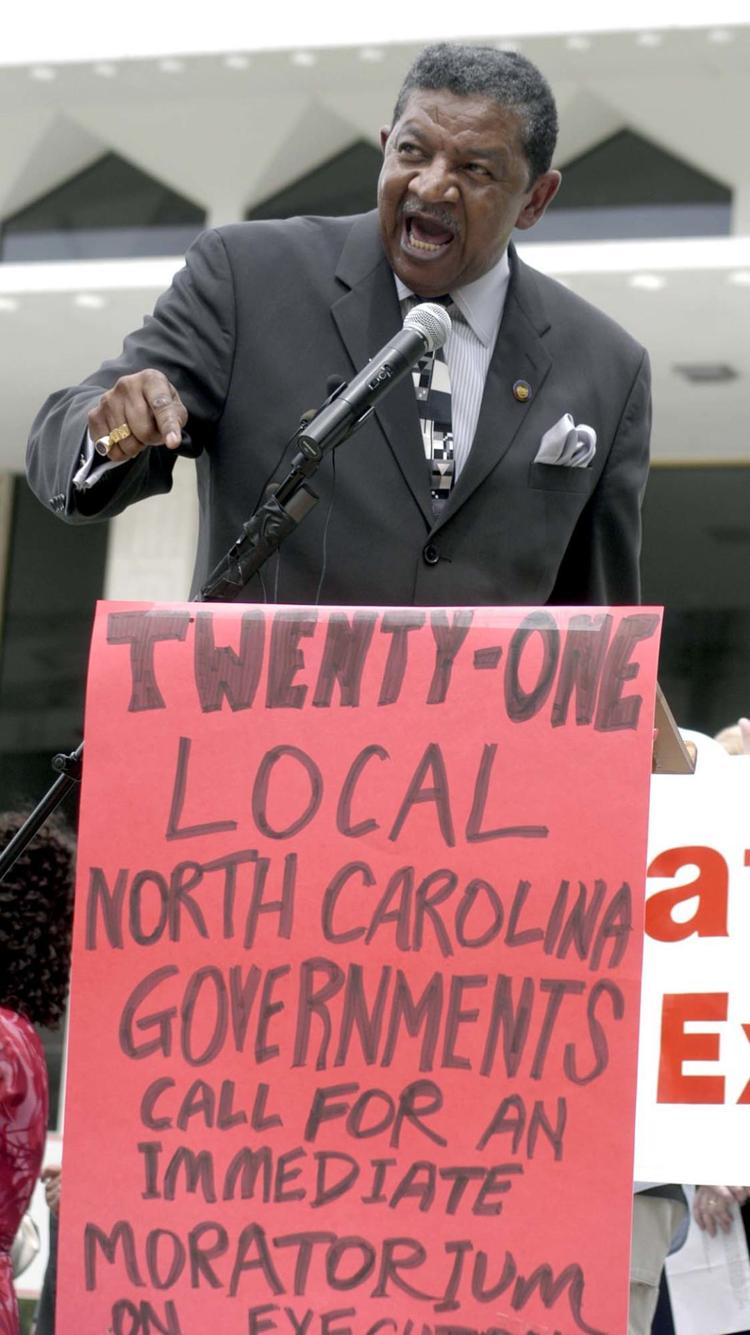 LARRY WOMBLE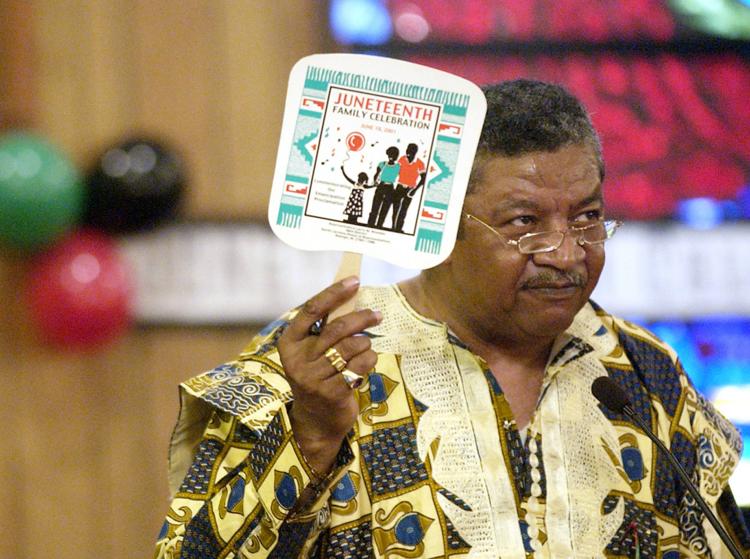 MARSHA EARLY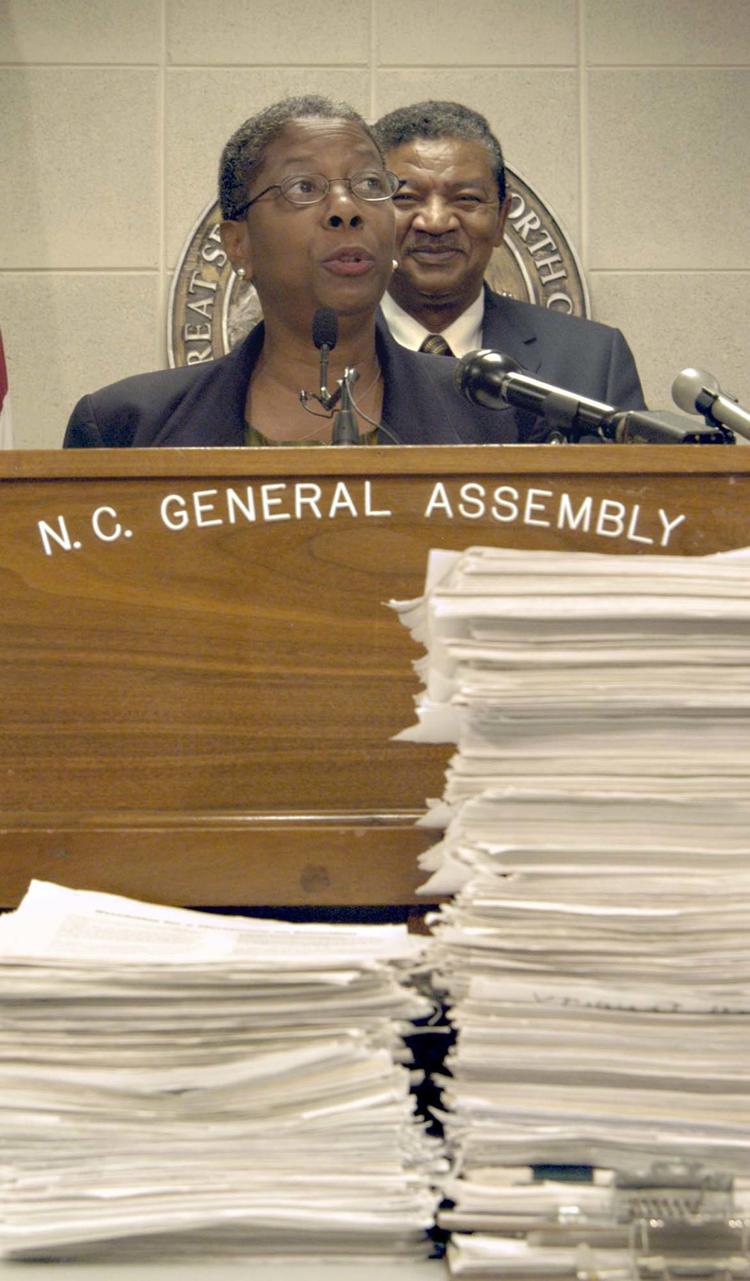 REMBERT MALLOY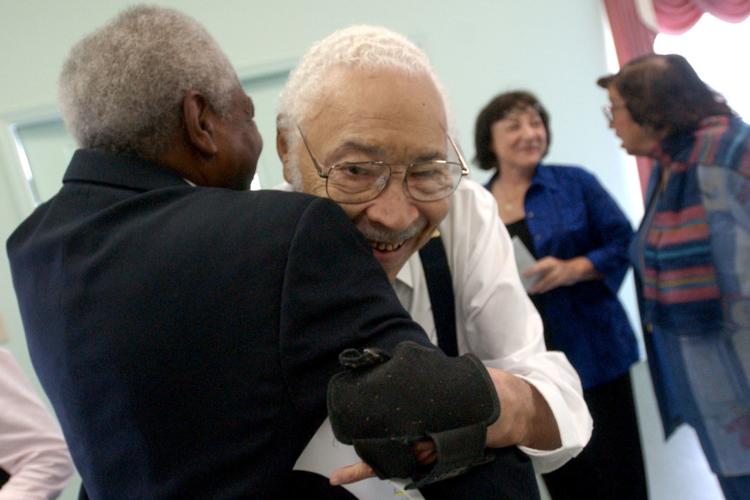 LARRY WOMBLE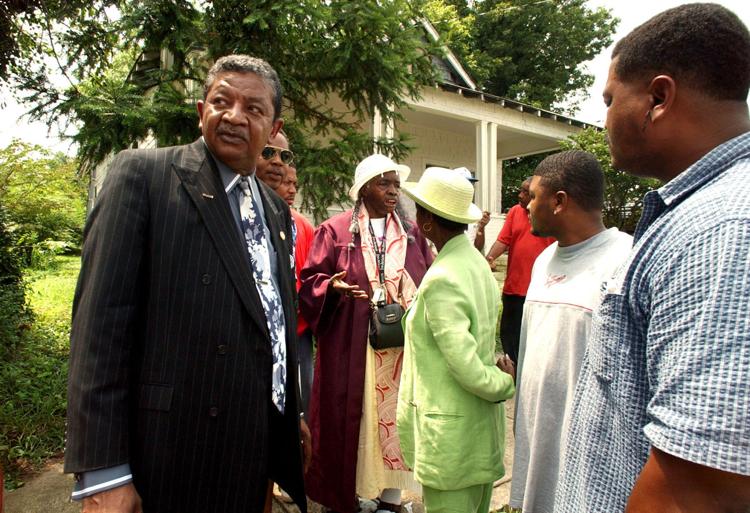 LARRY WOMBLE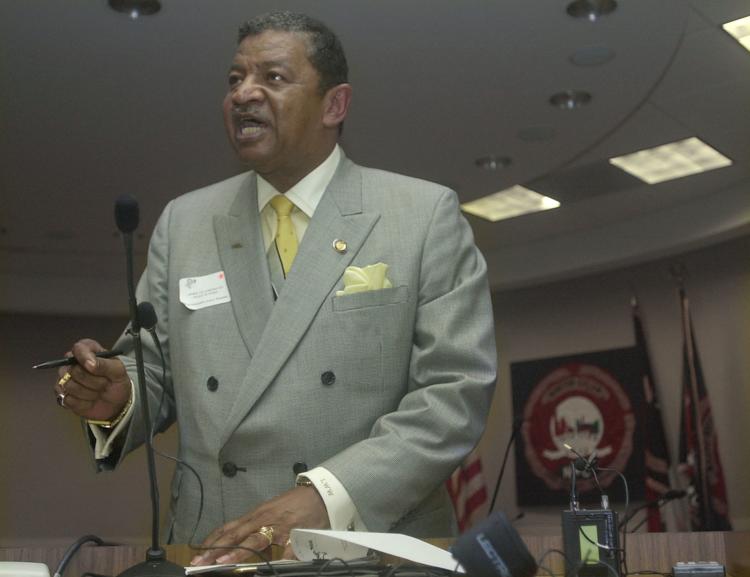 LITTLE, HUNT AND WOMBLE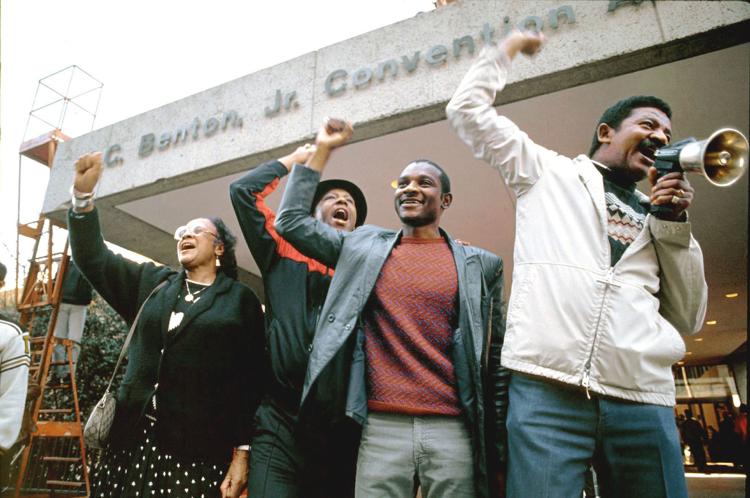 LARRY WOMBLE
OPEN HOUSE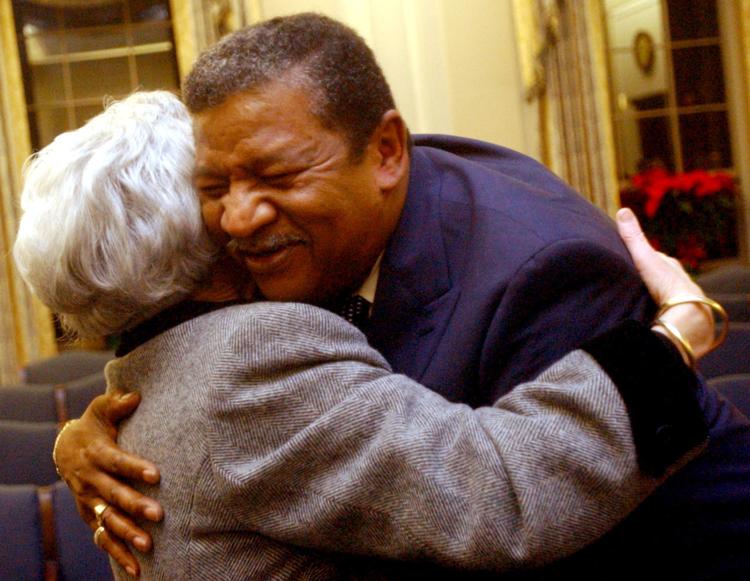 REMBERT MALLOY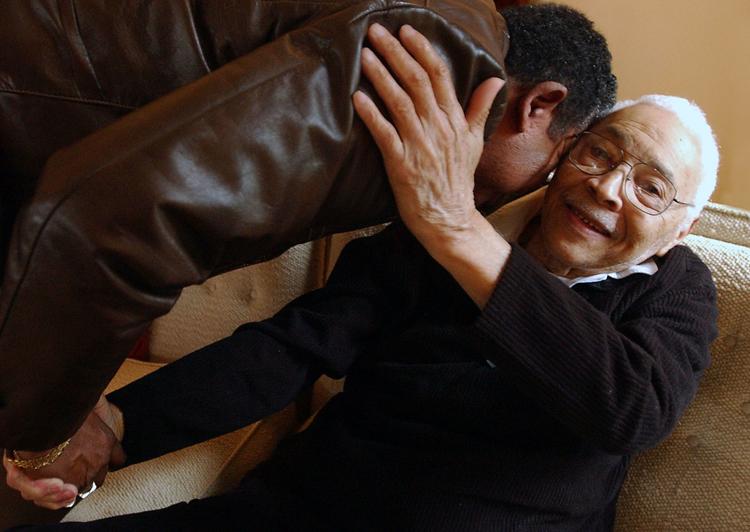 LARRY WOMBLE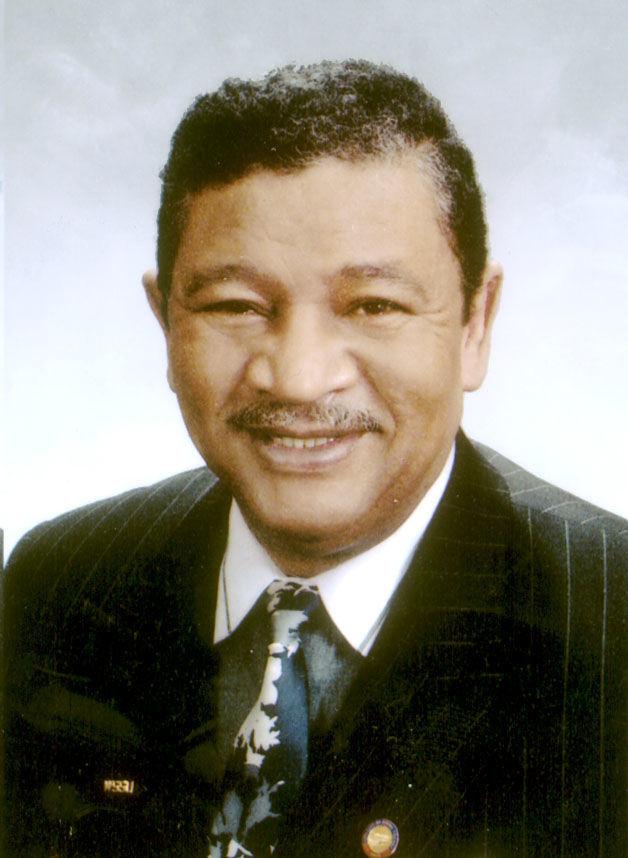 CARL ELLER
FREEDOM SUNDAY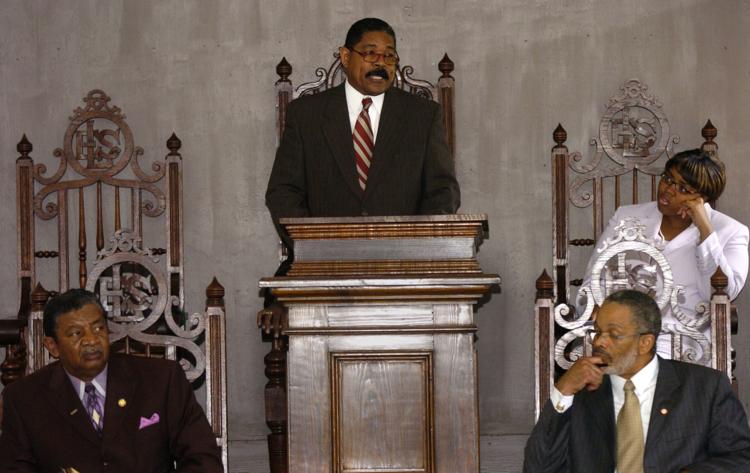 CARLOTTA SAMUELS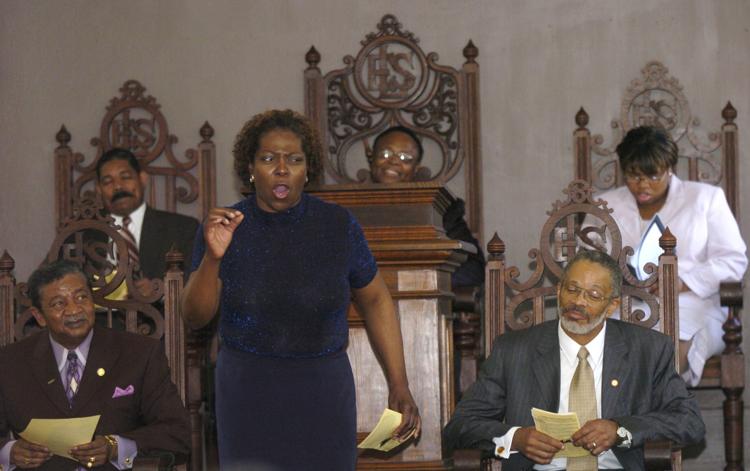 LARRY WOMBLE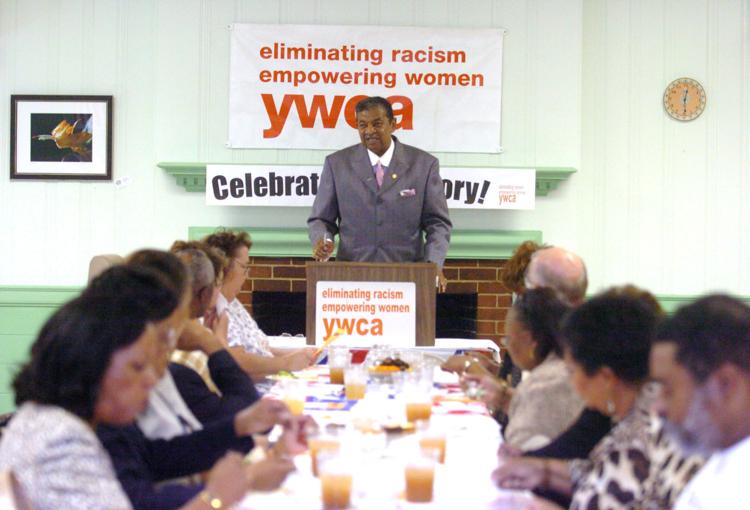 LARRY WOMBLE
CITY COUNCIL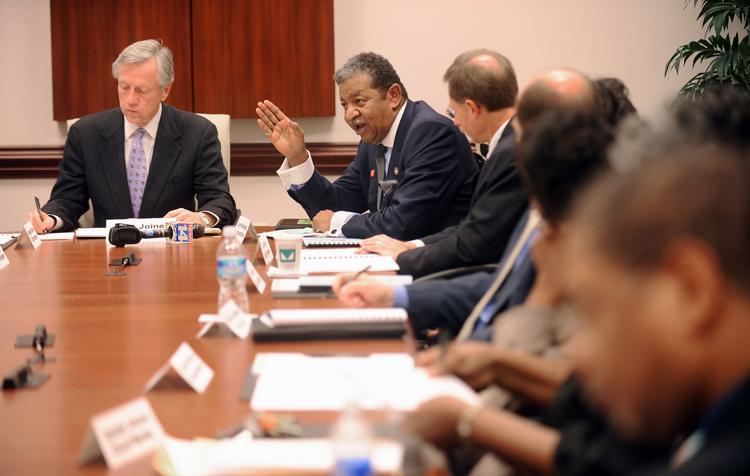 LARRY WOMBLE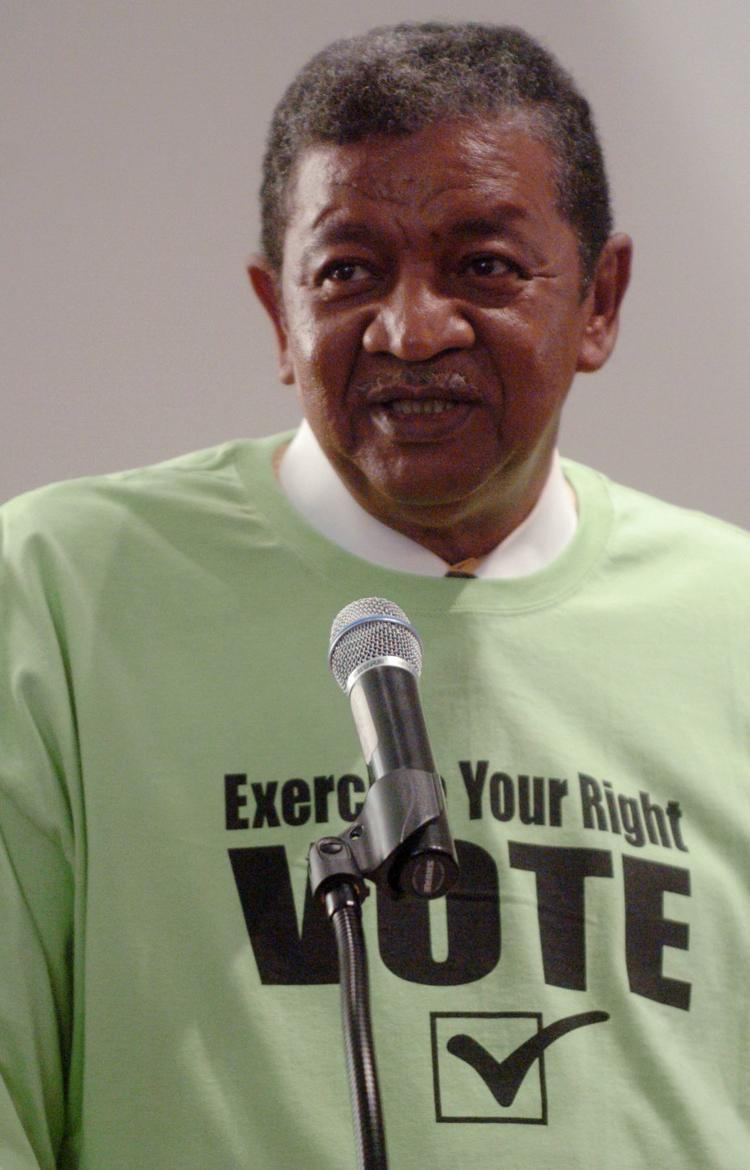 LARRY WOMBLE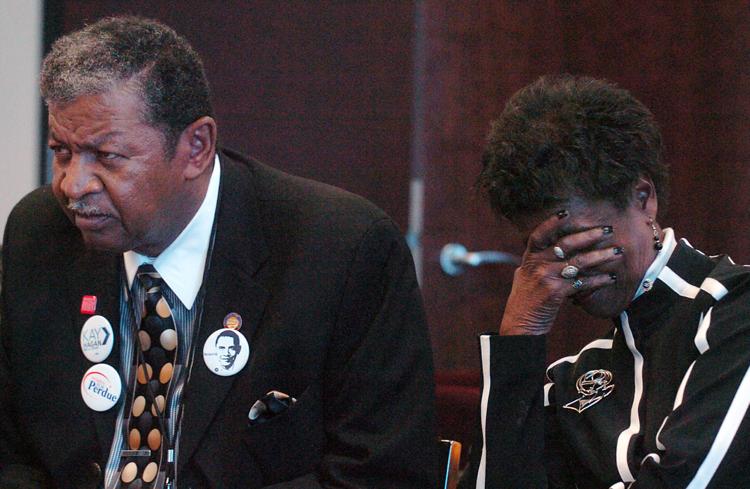 LARRY WOMBLE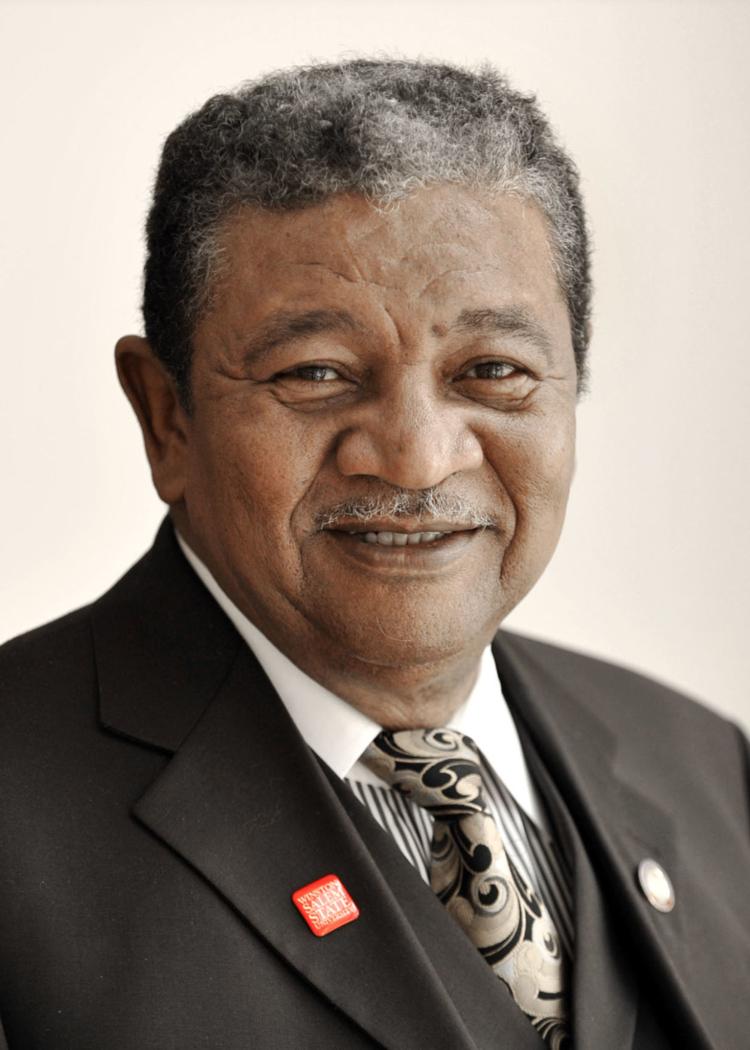 KEITH KING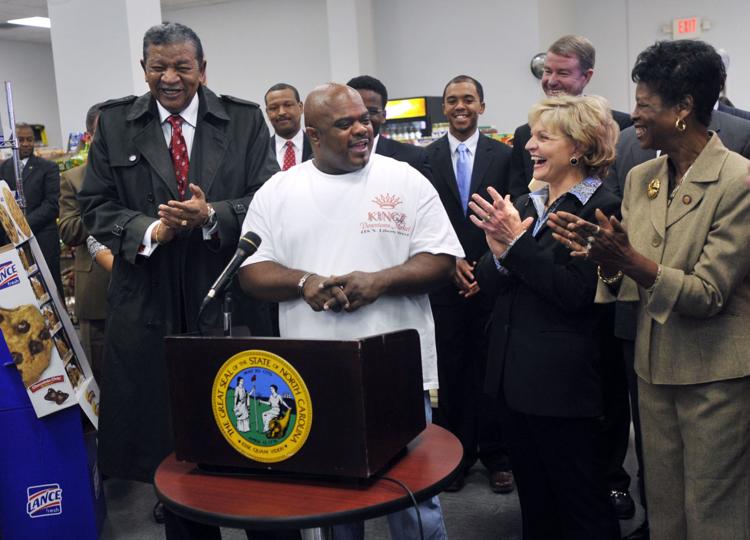 LARRY WOMBLE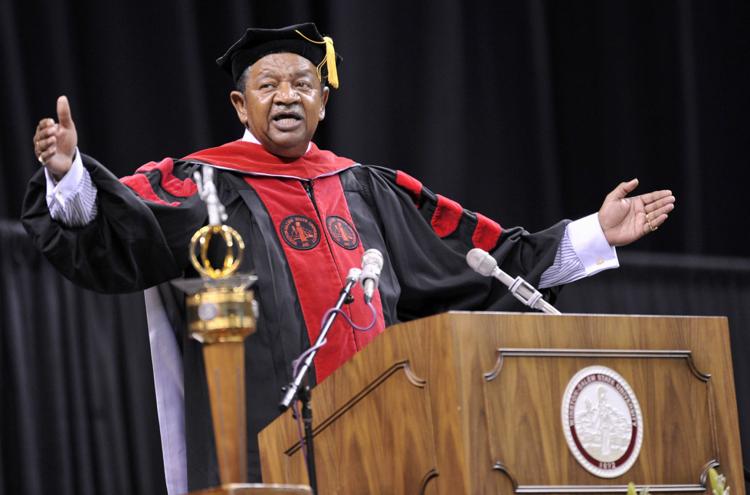 LARRY WOMBLE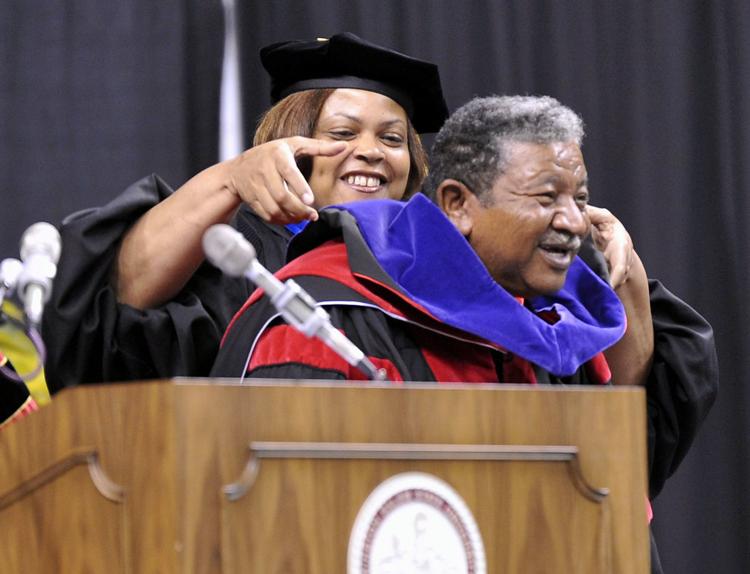 LARRY WOMBLE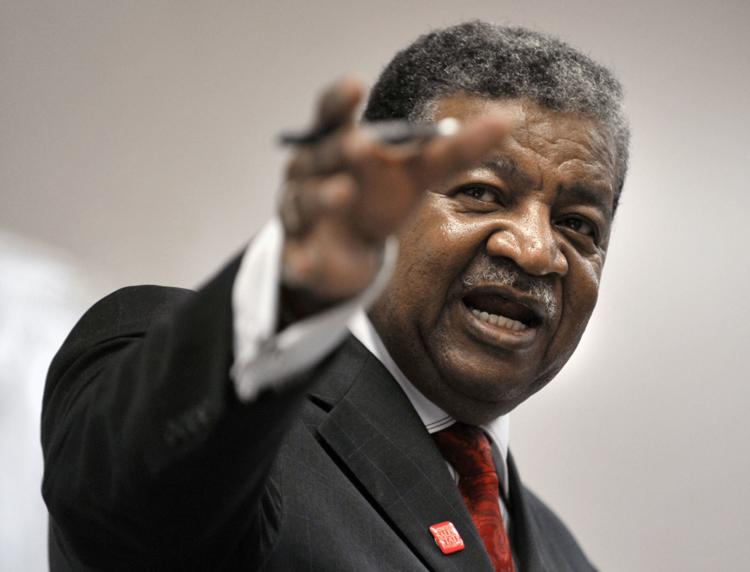 LARRY WOMBLE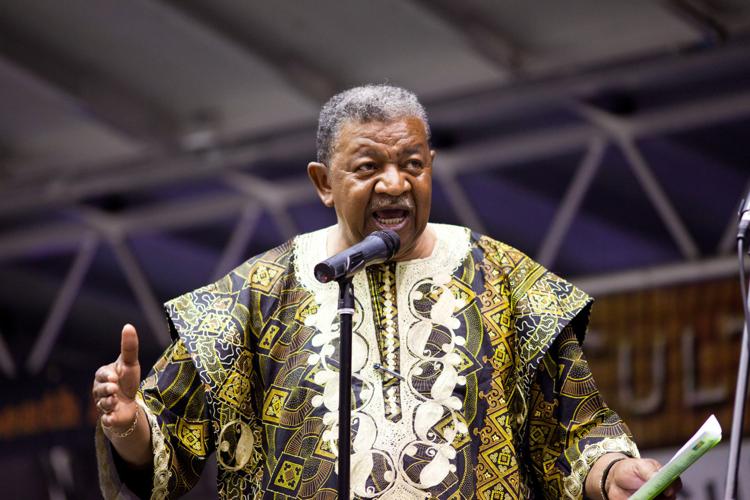 ELECTION CANDIDATES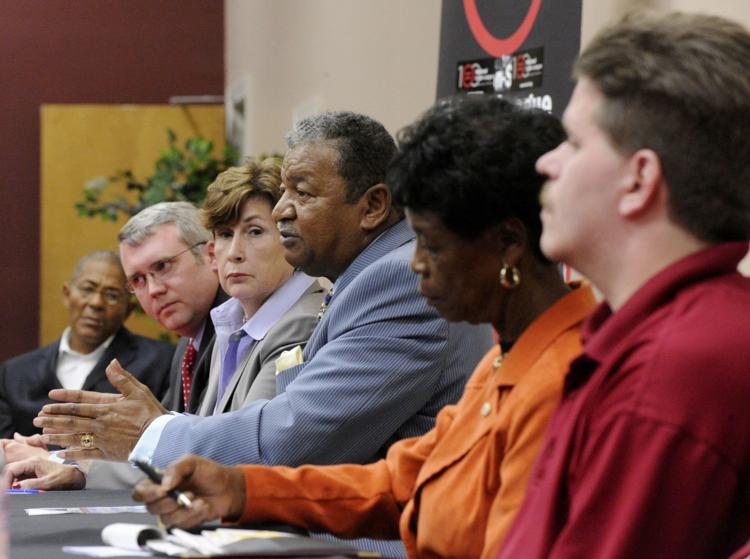 OBAMA VISIT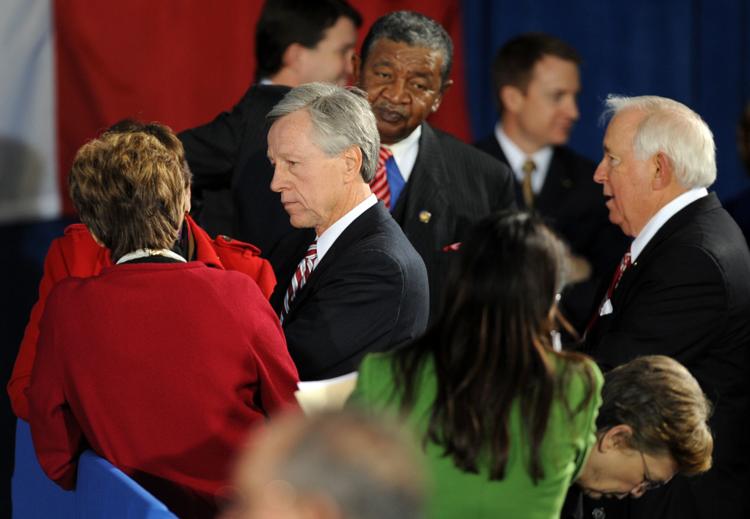 AIRPORT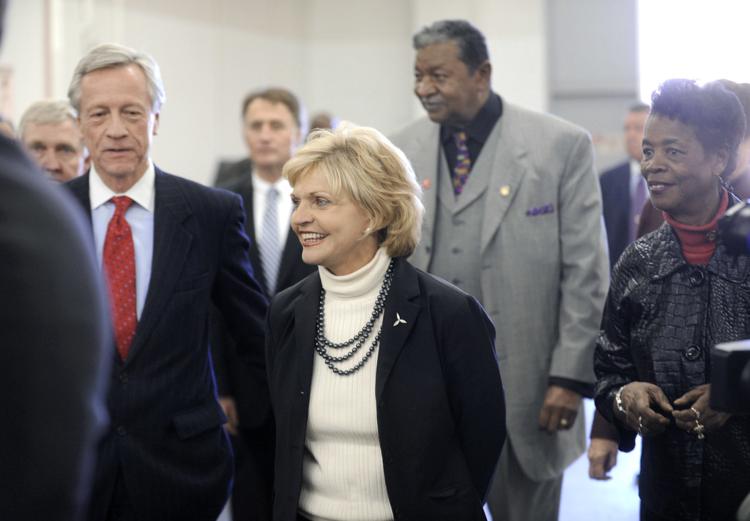 AIRPORT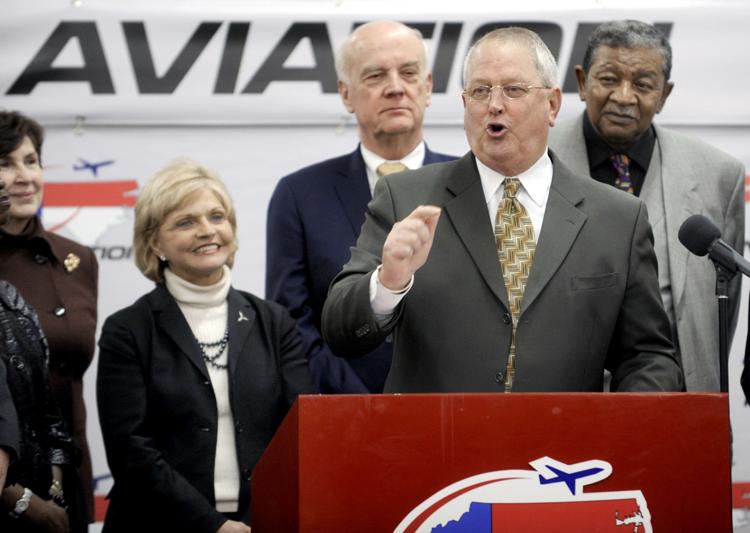 LARRY WOMBLE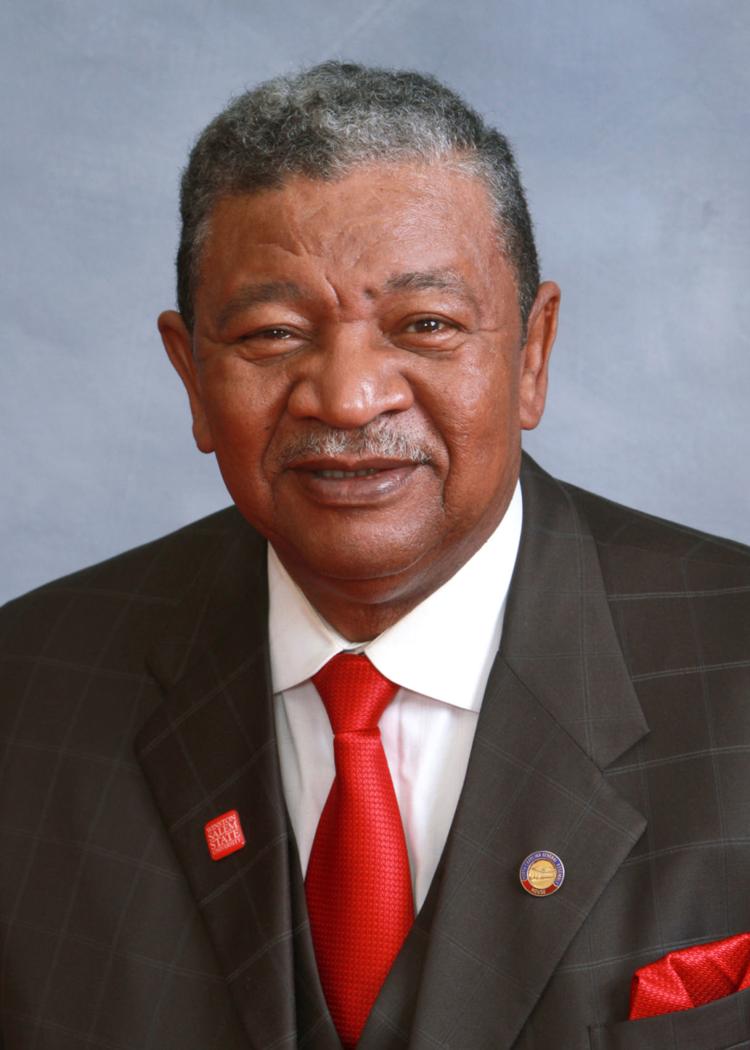 BEV PERDUE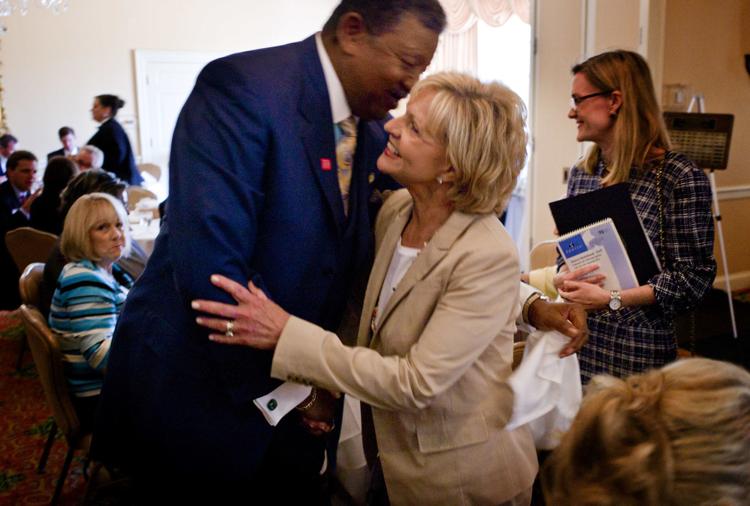 LARRY WOMBLE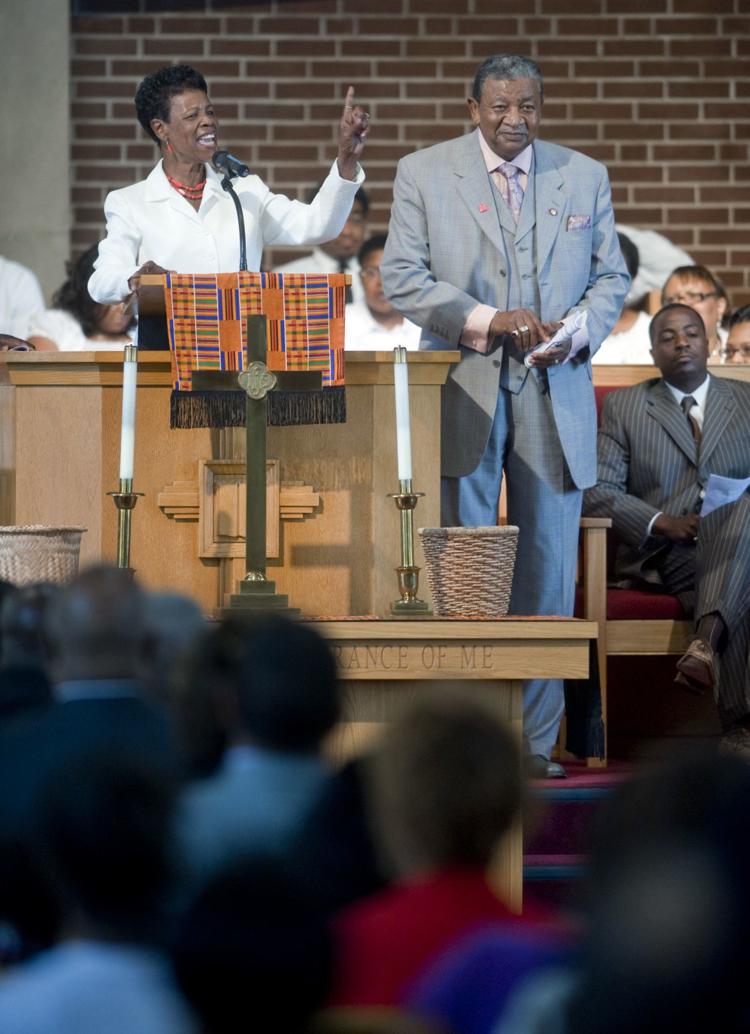 LARRY WOMBLE
ELAINE RIDDICK
LARRY WOMBLE
LARRY WOMBLE
LARRY WOMBLE
LARRY WOMBLE
LARRY WOMBLE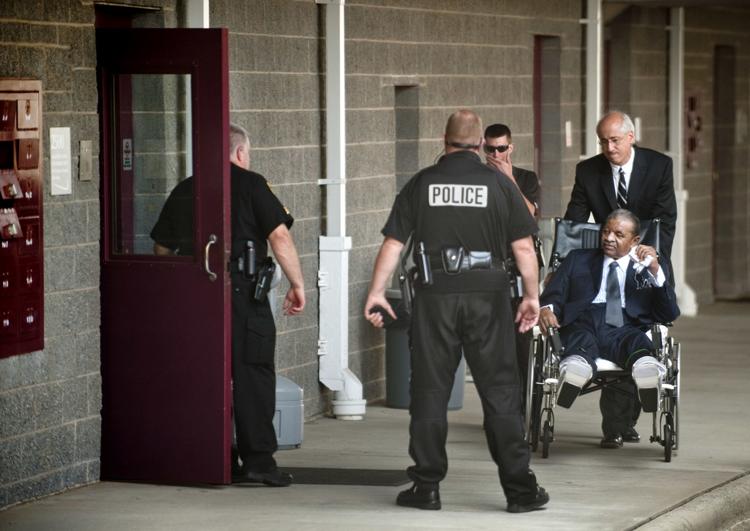 JUNETEENTH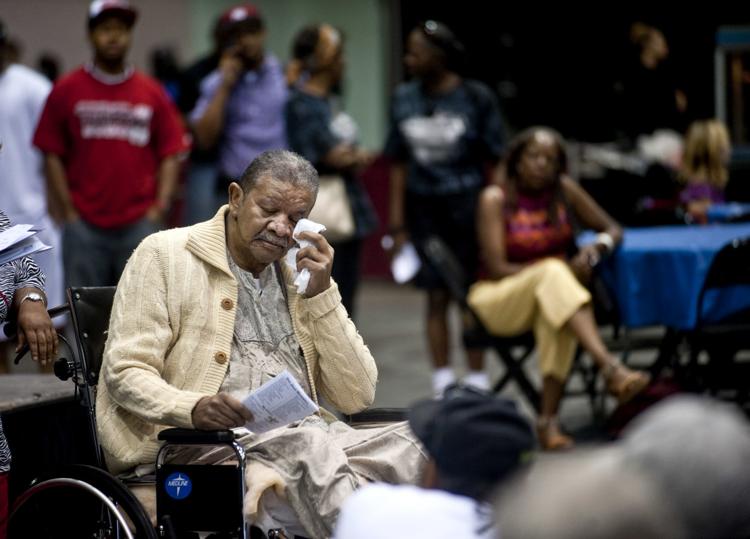 LARRY WOMBLE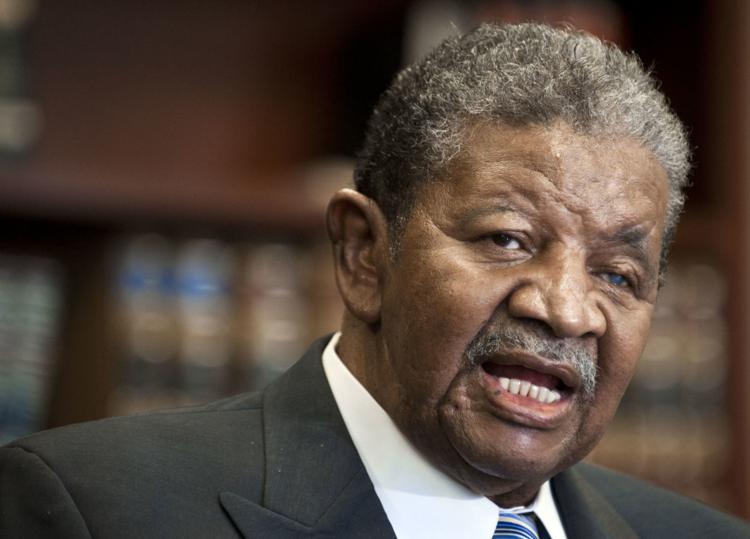 LARRY WOMBLE
LARRY WOMBLE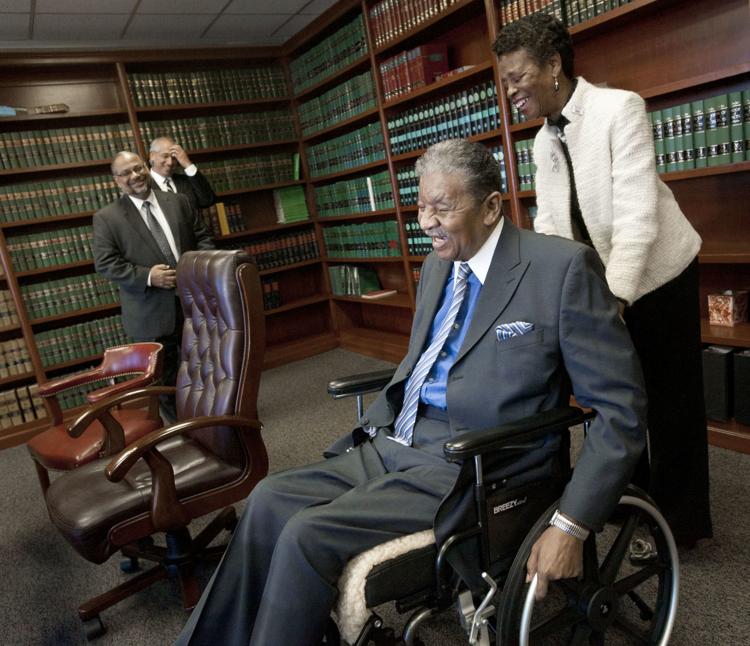 KWANZAA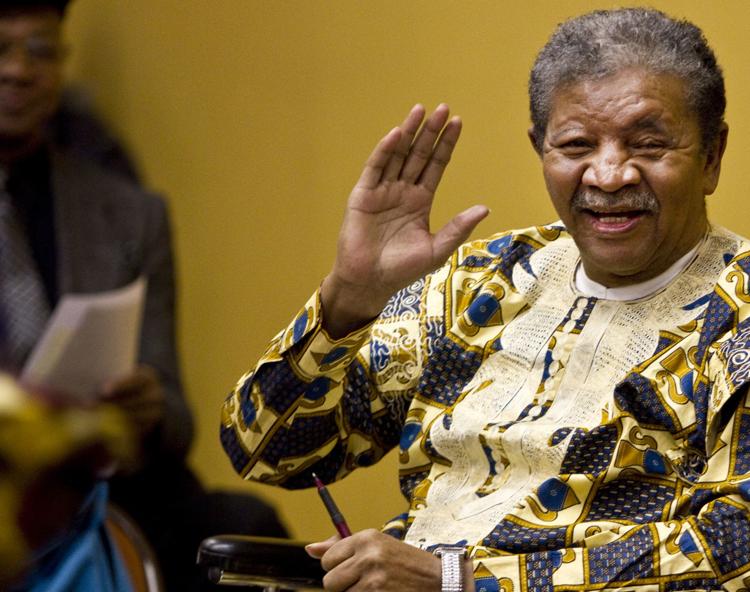 COMMEMORATION SERVICE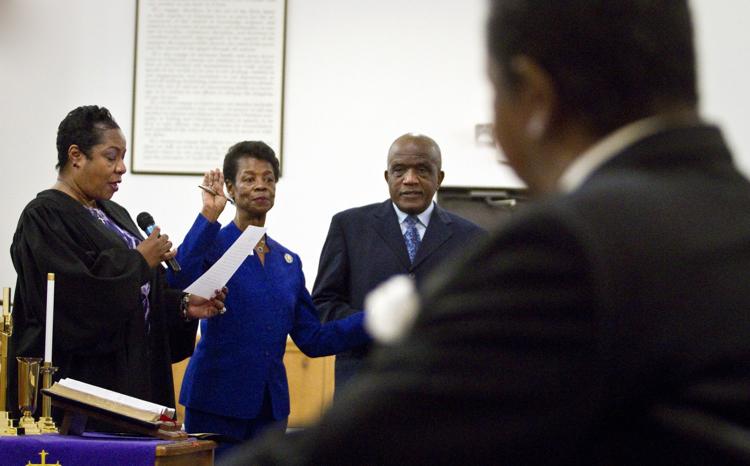 20160322w_nws_parmon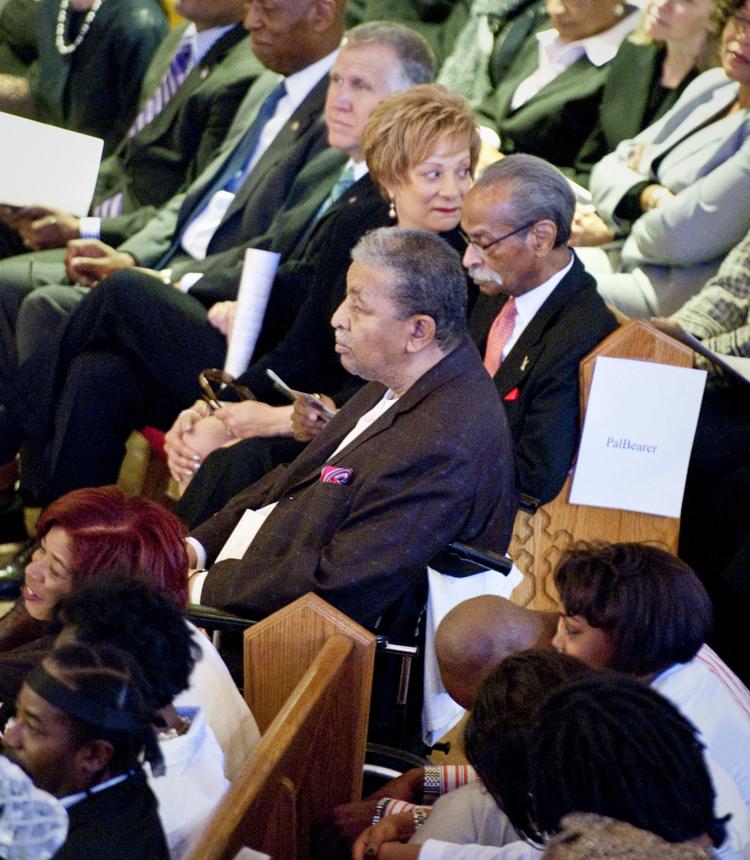 20170817w_nws_forum
Emancipation Day - Kwanzaa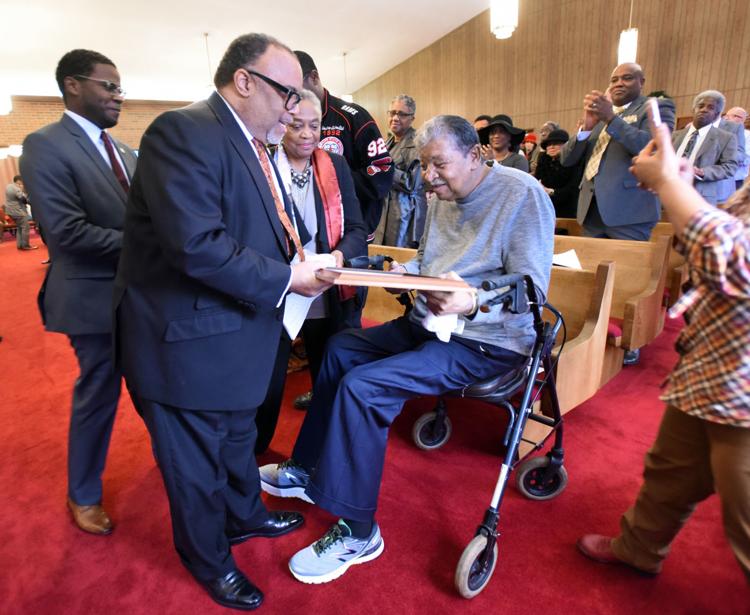 Emancipation Day - Kwanzaa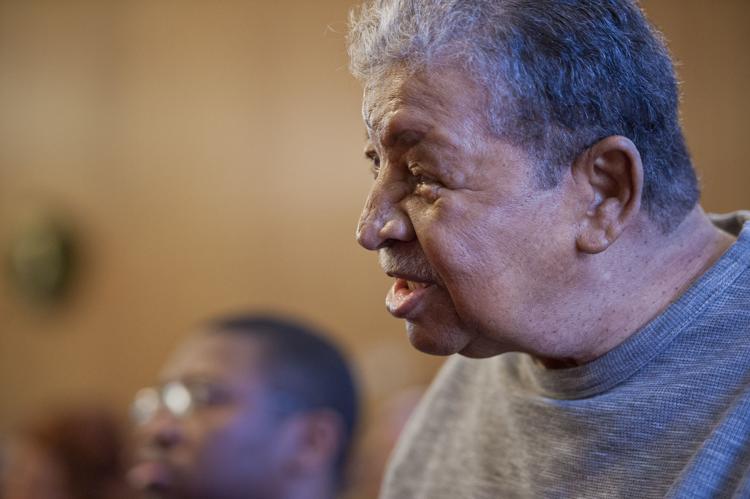 WSJ_0329_THIRD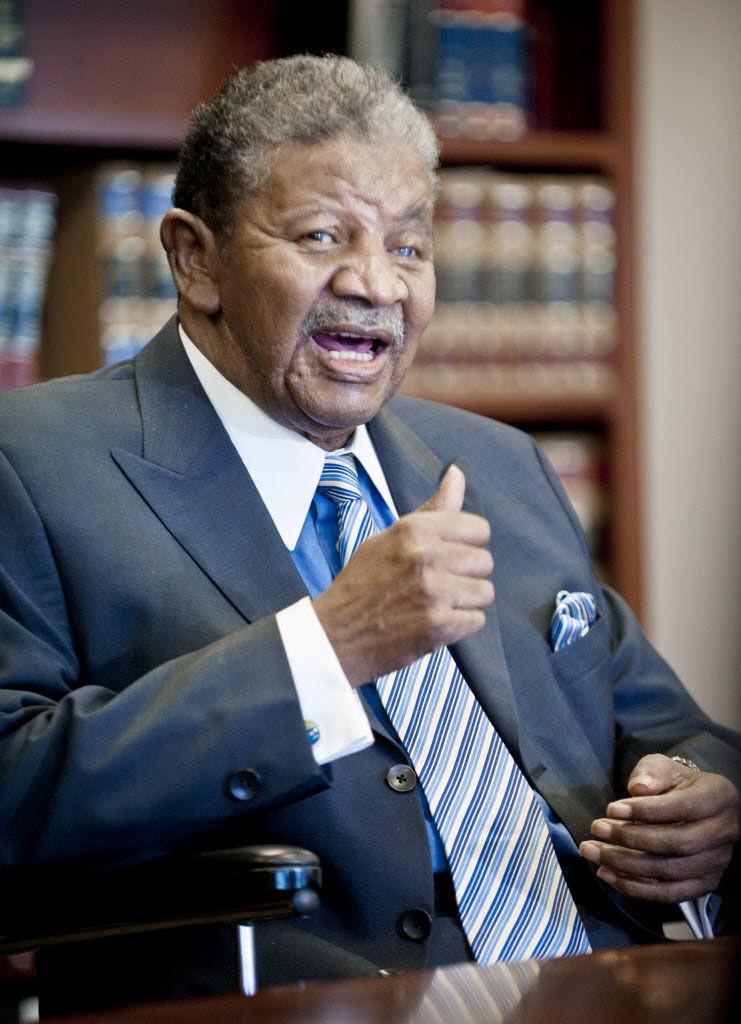 -- HIDE VERTICAL GALLERY ASSET TITLES -- (copy)