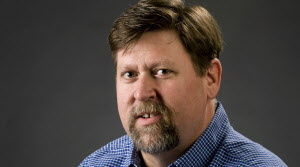 It's hard to know which was the bigger indignity suffered Tuesday by Jason Walser: changing a flat tire on the way to a campaign event or seeing that the airwaves are suddenly awash with commercials touting his opponents.
Walser, in the likely event you've not heard his name, is a Republican candidate for the North Carolina's 13th Congressional District.
He's running against 16 — count 'em, 16! — other candidates in an overcrowded primary Tuesday afternoon. And the campaigns of two of those have been boosted in recent weeks by more than $800,000 larded out by a pair of large Washington political action committees.
Don't look now, but big money is playing a huge role in a small campaign right under our noses.
"It matters," Walser said. "We have to have the conversation, whether I win or not, about big money and its influence. Right here in North Carolina."
Cash talks, the rest walks
To understand the gob-smacking stacks of cash at work, it is first necessary to remember that there are primaries underway and that polls will be open Tuesday, thanks in large measure to political monkey shines tied to the redistricting process.
One offshoot of that mess, in addition to the stand-alone congressional primaries that is, would be the new 13th District, which includes all of Davie and Davidson counties and portions of Guilford, Iredell and Rowan counties.
No incumbent is running in the district, so the race attracted 22 candidates — the 17 Republicans and five Democrats. Forget for now the Democrats; the 13th was intended to be a safe Republican district.
The GOP side includes state legislators (Reps. Julia Howard, John Blust and Sen. Andrew Brock), local officials (Iredell County Register of Deeds Matt McCall and Commissioners Dan Barrett of Davie County and Hank Henning of Guilford County), serious newcomers (Walser and businessman Ted Budd) and perennial candidates (Vernon Robinson and Jim Snyder).
Because a near record low turnout is likely and the state's runoff provision has been waved off, the winner need only manage a plurality. That means a candidate only has to get the most votes, period, and it doesn't matter if the winner nets a majority of the votes cast.
A new member of Congress could be elected by a few hundred votes in a district with 493,000 registered voters. That small of a margin basically means that the candidates who can afford the most time on TV are at a tremendous advantage.
And that's where the Club for Growth (a conservative, anti-tax super PAC based in Washington) and the National Association of Realtors enters.
The Club for Growth anointed Budd as its main man in early May after an interview process, and dropped nearly $500,000 backing him.
Howard tapped the deep pockets of her fellow realtors and their D.C.-based PAC, for $326,533 (and counting) to pay for a carpet-bombing on television.
That shouldn't come as any surprise, either.
Howard's been mining for political contributions for years as a legislator. A partial list of her investors, according to Project Vote Smart, includes Big Energy (Duke Energy, the N.C. Petroleum Marketers Association), insurance companies (Blue Cross Blue Shield, Nationwide) and telecommunications giants (AT&T, Time Warner Cable).
Howard didn't return a message left at her Raleigh office.
Money matters. A U.S. Supreme Court decision known as Citizens United in 2010 opened the floodgates to the flow of unlimited corporate cash into elections. It has irreparably warped the political system, and the candidates know it.
"You can't do much about the special-interest money," Barrett said. "Clearly (PACs) are making an investment."
'The way it is'
In a short race with no run-off, name recognition likely will carry the day.
The serious candidates have been knocking on doors, speaking to civic clubs and shaking hands at festivals. Those with cash (Budd and Howard, and Barrett to a lesser extent) do the same and have TV spots running.
"I'm new at this but there does seem to be a lot of money in politics," Budd said. "I wish it wasn't this way but it is."
Fresh off changing his flat, Walser, a pro-business centrist who sides with science in saying that climate change is real, shared Budd's sentiment and offered the rarest of things in 21st Century politics — total candor.
"If a PAC called me tomorrow and said they wanted to endorse me and had a big check, if I'm honest, I'd have to say I'd listen," Walser said. "That's just the way it is these days."
The money is real, and so is its influence. But what exactly does upwards of a quarter-million dollars buy?
"When somebody writes a check for $325,000 or $400,000, you take their phone call and do what they want you to do," Walser said.
Budd said that he didn't seek out the Club for Growth Action. Once he made it known he was interested in running, he said, the PAC found him. He found in an interview in April that his interests and political leanings dovetailed with those of the PAC.
"I have other endorsements besides (the Club for Growth Action)," he said. "I see this as win-win. I don't need this and I don't intend to be a career politician. If I don't win Tuesday, I'll go back to my business and be perfectly happy."
Be the first to know
Get local news delivered to your inbox!