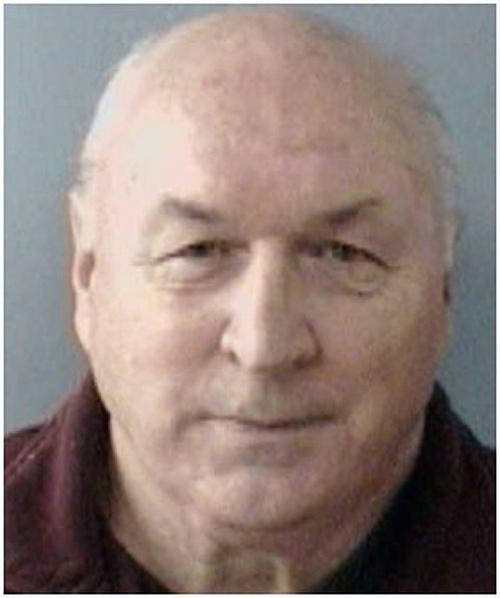 Over a four-year period, Robert Keller Leonard, a former lawyer disbarred 10 years ago partly for mishandling a client's money, embezzled at least $300,000 from a trust account for a 61-year-old man who had survived cancer and needs oxygen to live, a prosecutor said Tuesday in Forsyth Superior Court.
A bounced check from the trust account to buy oxygen for the man led to a lawsuit and eventually a criminal investigation. A Forsyth County grand jury indicted Leonard on Monday on three counts of embezzlement and one count of obtaining property by false pretenses. The indictments said the alleged crimes happened between 2011 and 2015.
On Tuesday, Leonard, 72, of Park Ridge Lane pleaded guilty in Forsyth Superior Court to those same charges. Under the plea arrangement, Judge Susan Bray of Forsyth Superior Court consolidated the charges into one and sentenced Leonard to four years and 10 months to six years and 10 months in prison. He also was ordered to pay $300,000, which was made into a civil judgment against him. It's unlikely that Leonard will ever be able to pay the entire $300,000, but his Social Security benefits will be garnished when he is released from prison.
Robert Grayson's father, Theodore R. Grayson set up a trust account for his son on Jan. 28, 2003, according to Scott Harkey, a financial-crimes prosecutor with the N.C. Conference of District Attorneys. When Theodore Grayson died, Leonard became the trustee of the trust account, Harkey said. The account was so that Grayson could pay for his basic living expenses and medical needs.
Leonard established a trust account at Raymond James Bank. He opened a personal checking account at what was then known as TriStone Community Bank (the bank has since merged with First Community Bank). Harkey said Leonard changed his TriStone checking account from personal to another kind of account to more easily transfer money from the trust account.
Leonard illegally spent hundreds of thousands of dollars from the trust account, which had $604,000 when it was first established, Harkey said. Leonard used that money for his own benefit, including to pay bills. He also cashed checks back into the trust account to cover his tracks, Harkey said.
Leonard also used $139,336 in the trust account to buy 3,495 silver coins, Harkey said. He kept the silver coins in a safe deposit box at TriStone Community Bank, Harkey said.
Ron Ingle, civil attorney for Robert Grayson, said Leonard told Grayson that the silver coins were bought on behalf of the trust account. The idea would be to sell the coins to provide money into the trust account, but Ingle said Leonard instead sold the coins to coin shops in town and pocketed the profits of the sales for himself.
The safe deposit box was in Leonard's name but Grayson, as beneficiary of the trust account, had access to the box. On Dec. 12, 2014, Grayson and Ingle went to inspect the safe deposit box.
All they found was a metal screw inside. All the coins were gone.
Harkey said in court that investigators have recovered or accounted for only a handful of the coins out of the more than 3,000 silver coins Leonard bought.
In September 2011, Leonard used the trust account to buy a house in the 4100 block of Briarcliff Road for $175,000, Harkey said. Leonard told Grayson that he bought the house as an investment and that he would rent the house out, which could bring more money to the trust account.
That never happened, Harkey said. Instead, Leonard moved into the house, deeded the house into his name and then sought a home-equity line of credit from State Employee's Credit Union, which was worth $105,246. He falsely told the credit union that he had a clean title to the house.
More than a decade ago, Leonard was accused of mishandling a client's money, which in part led to his getting disbarred in 2005. According to court documents, he represented a woman on a personal injury claim and won a $52,000 settlement without filing a lawsuit. He put the money into a trust account. Leonard was accused of writing a number of checks from that account to himself. He also used the money for his benefit and the benefit of other clients, the court papers said.
Court papers also linked him to an illegal scheme to exploit families trying to get their relatives out of prison. He worked with a man named Richard Mears, who was convicted in 2004 of charges connected to the illegal scheme. There was never any evidence that Leonard participated in the scheme, but he also did not report Mears to law-enforcement, according to the court papers.
Mark Jones, Leonard's attorney, said in court that the plea was the best way to resolve the case. He also asked Bray to recommend work-release for Leonard.